The Ultimate Guide on How to Build a Website from Scratch?
Ready to create a web site in 2022? 
Thanks to modern technology and programming, building an internet site has never been easier. This Guide on How to Build a Website from Scratch will take you on a step-by-step process to success. This is especially true if you pick the most suitable platform for you. In reality, you do not need to know just how to code, such as HTML or PHP. Nevertheless, recognizing these components later might aid you to tailor your site to your preference. In the long run, though, even a beginner can develop something magnificent. In this article, I am going to reveal to you exactly how to make a website using some of the most useful tools available. By the time you're done, you will have your website up and running.
Choose the Platform to build the site
The very first thing you require to do is choose the platform to construct your website.
Unlike the years before, you don't need to know coding to build an internet site to make something outstanding manually. You can select from a myriad of systems to aid you to create a website without going into a single line of code.
There are several CMS (Content Management Systems) to select from, and choosing the ideal platform is a leading priority. You don't want to begin building your site on a CMS system to discover later that does not fit your style. There are tons of free site-building systems that you might use. However, these websites aren't sufficient for the long term. You're limited to using their own hosting and sub-domain name. "yourwebsite.freewebsitecompany.com."
Building out your own fully working and nicely made site isn't rocket science. It's reasonably effortless in fact, even for a full novice that hasn't had quite experience with computer systems. However, it might get complicated if you don't pick a reliable and trustworthy CMS. 
Some platforms require a little bit of HTML/CSS knowledge or other coding languages. So you need to make a wise decision based on your knowledge and experience regarding site-building. As a beginner, it would be best to select.
Below is an interactive diagram that reveals the most preferred Content Management Systems that were used in 2018.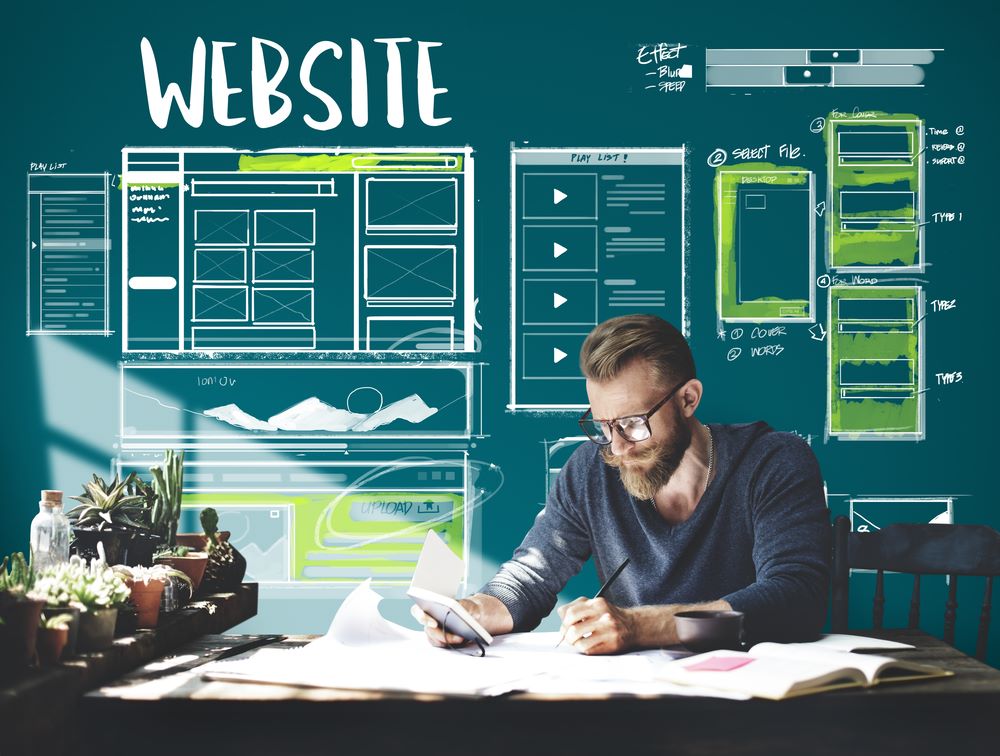 What to Consider When Choosing a Platform
Choosing the right platform is going to focus on your goals:
Do you want to build an online store to sell products? 

Do you want to entertain others with your blog? 

Do you want to share your knowledge on health and fitness?
It's all an issue of what you want to share with the world.
Providing Mobile Convergence
More than 50% of customers online are mobile-based. If you want to build a valuable website, you need to make sure your site is smartphone-friendly. Some site-building hosts supply less complicated and extra effective ways to build sites for both desktops and mobiles.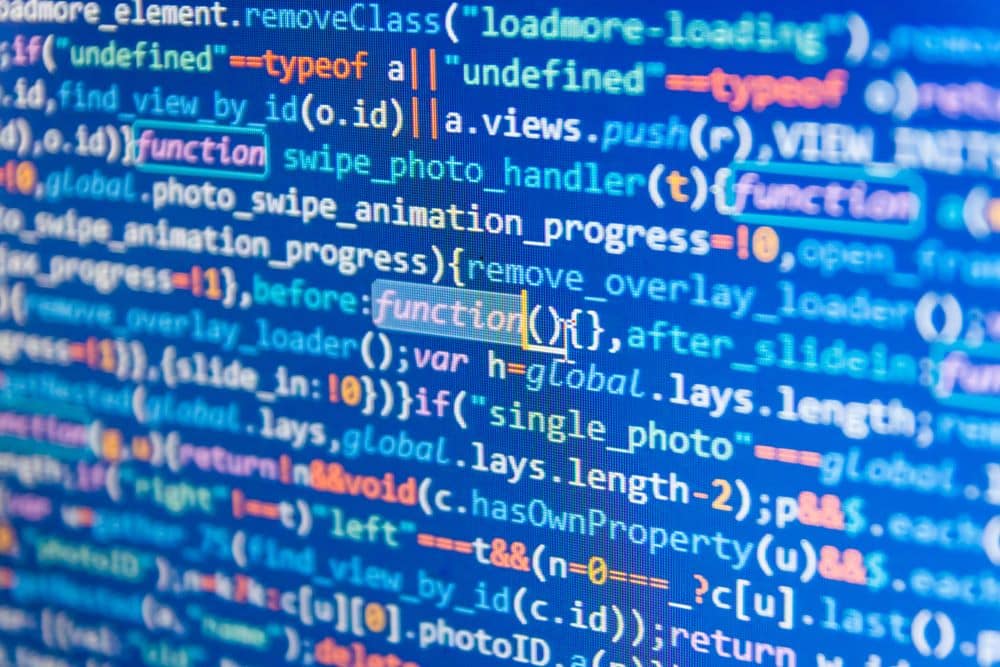 Your Level of Coding
Content management systems cover all types. Some are simpler to use for novices, while others are extra tailored for innovative online coding. Your current level of ability is most likely to drive which platform will be the most effective for you.
Access to Support
Don't feel bad if you need help to build your website. Everyone starts from the beginning, and the platform you choose might or might not have the most reliable support system. If you need aid, you would like to know that assistance is easy to access.
So, What Sort of Platforms are Available?
The Internet is full of CMS to develop websites. The hardest component is choosing which one will fit your need the very best. Right here are simply a couple of the most useful ones.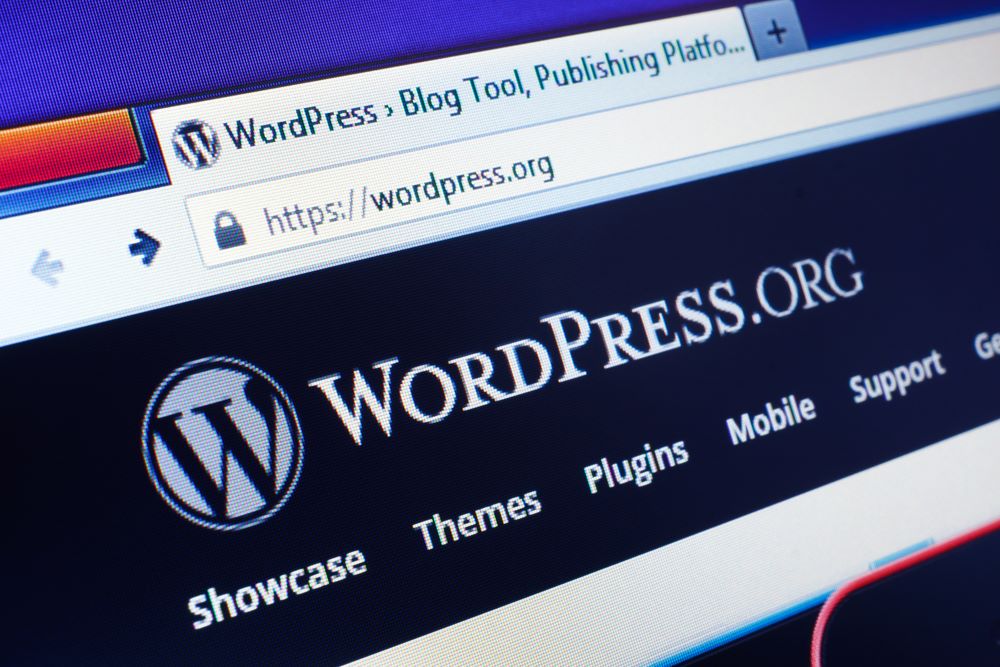 WordPress
WordPress is, by far, my favorite CMS system. It can work as a blog, eCommerce website, or perhaps a community center if you want to create a social network. There are two ways to make an internet site: A website building platform or with WordPress. There's no doubt: website builders like Wix, Squarespace, and Weebly are the best way for technology newbies to get on the Internet.
[tcb_pagination data-list='tve-u-16d21e8b3fc' data-type='none'][/tcb_pagination]
Joomla
Joomla is a great system that is nearly as adaptable as WordPress. The most significant difference is the amount of coding you'll need to learn to make some adjustments.
Drupal
Drupal is a decent system, yet it requires far more coding as well as has less support than systems like WordPress. It's harder to learn and design as opposed to WordPress or Joomla.
Prestashop
Prestashop is a system made especially for eCommerce. It's an excellent system with a free license. However, some enhancements can be rather costly to add later.
CubeCart
An additional eCommerce platform, CubeCart provides a large amount of flexibility and extra alternatives to start. Like Prestashop, though, it also can set you back a great deal to include new attributes.
This is just a handful of the systems you can use. 
On the one hand, Website platform builders like Wix, Squarespace, and Weebly are excellent if:
You do not know just how to code

Intend to focus on the product and less on the technique

Value all-in-one ease

Want to start selling things online
On the other hand, Joomla, Drupal, Prestashop, CubeCart, require more advanced knowledge or perhaps coding at some point.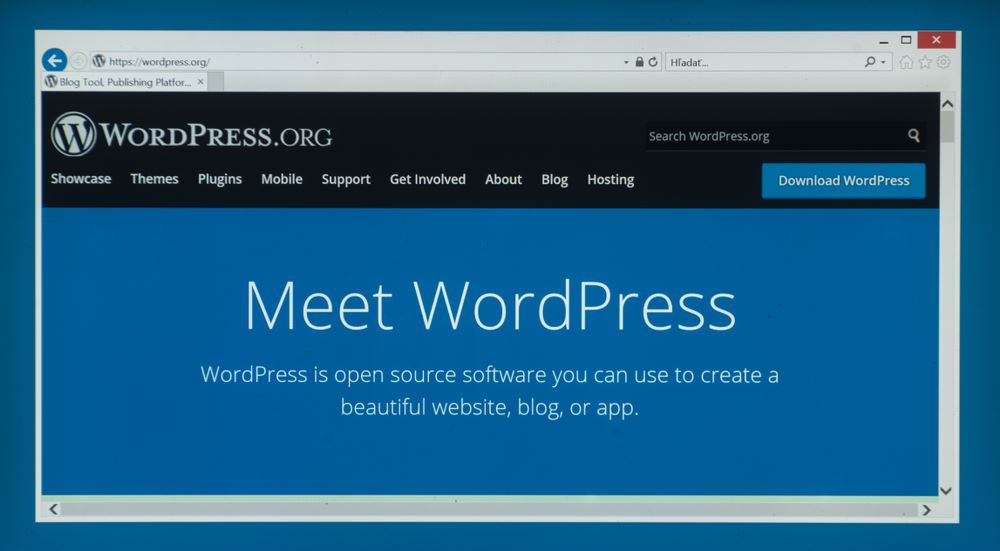 Why Should I Use WordPress?
Independence

Backend control and advanced customizability

ScalabilityIt's the simplest to use and commonly faster when developing a brand-new website.
WordPress is one of the most functional CMS platforms on the Internet. You can tailor it to be virtually anything you need. Its versatility, as well as simplicity of use, are reasons that it controls almost 60% of the market share for content administration systems.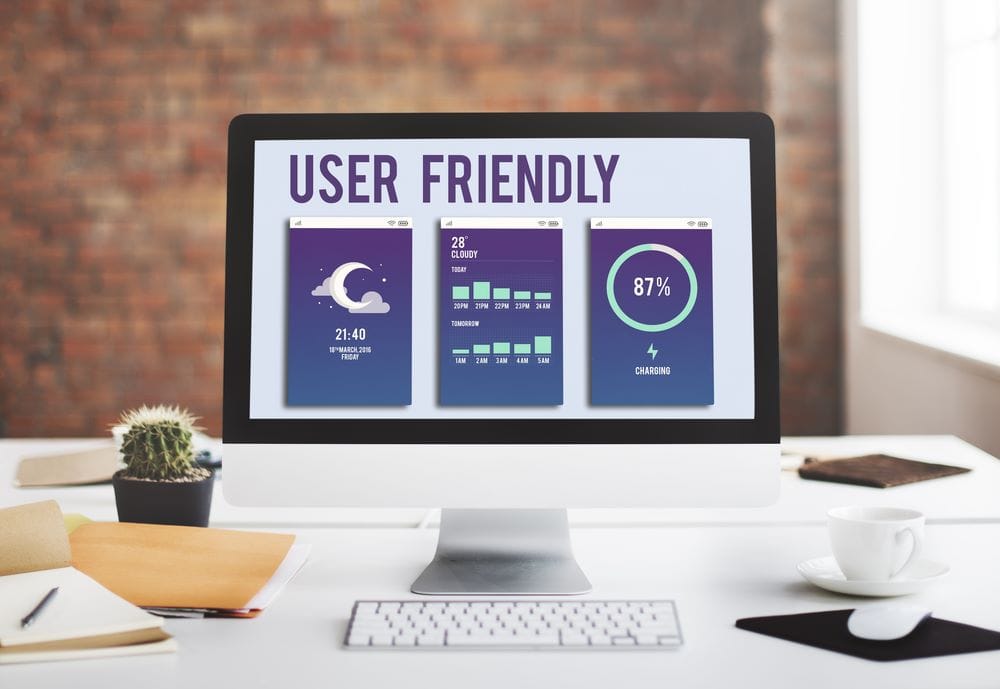 1. User-Friendly & Beginner's Friendly
The WordPress platform is very easy to use. It's instinctive. If you understand how to utilize basic Microsoft programs such as Word or Excel, then you'll probably know how to create web content on your website. Another excellent feature of WordPress is that it can be quickly customized with plugins. That can practically do anything to your website as well as make it exactly just how you want it. You could wish for a reasonably small business site or a complex e-com website with numerous items. WP can manage those easily.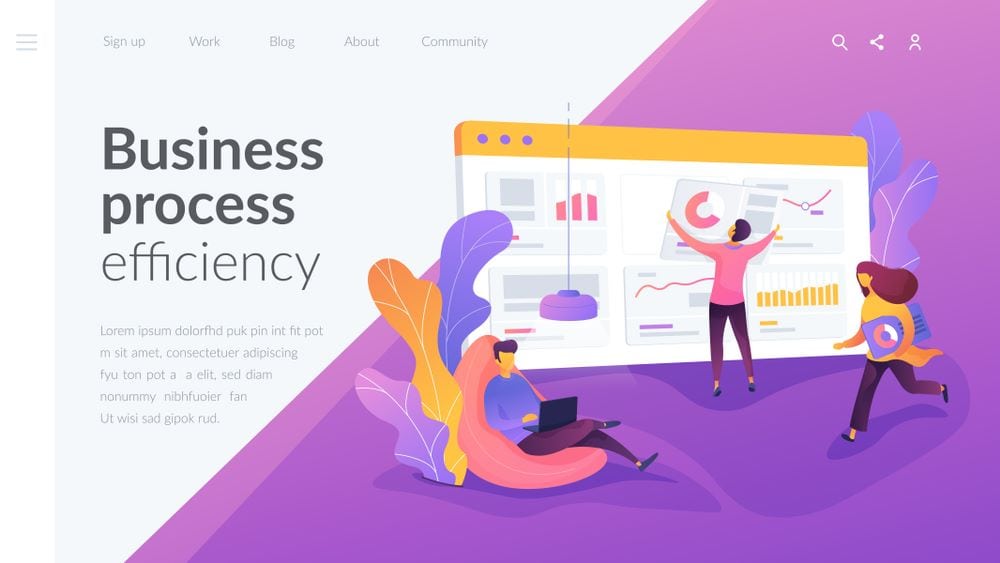 2. Efficient
WordPress is extremely effective and can run most types of sites. It's a trusted system for a lot of the most active internet sites worldwide. It can take care of practically anything.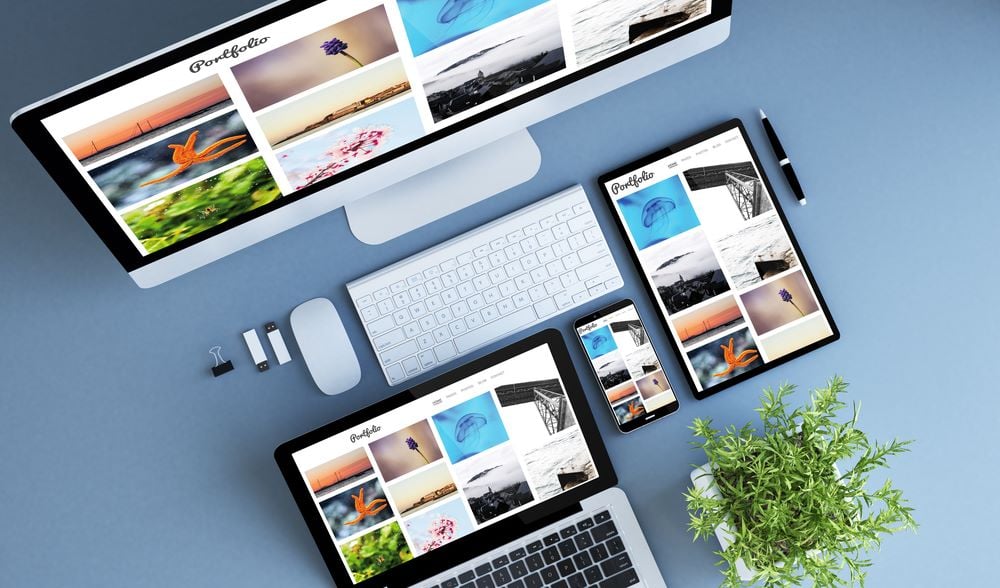 3. Responsive & Mobile Friendly
With increasingly more individuals browsing online from their mobiles, it's essential to have a website that is responsive to these digital needs. With WordPress, most of the themes are mobile-friendly.
Build your own WordPress Website in Minutes
What kind of site you want to build?
Blog

Business

Professional

Online Store
4. It Will Not Cost You A Thing
WordPress is cost-free. You just have to buy your domain and hosting, and you are all set to go!
5. Lots Of Users To Help You Out
WordPress is surrounded by an active society of developers who will be more than happy to help you out if you have any problems with your WordPress website.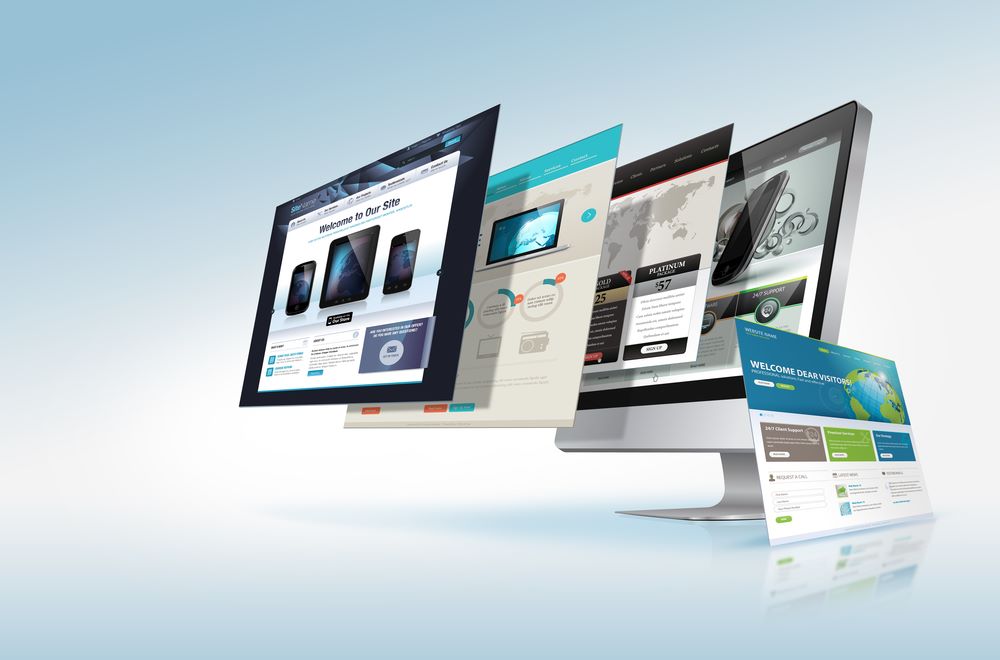 Setting Up Your WordPress Site & Making It Look Great!
The boring stuff is nearly done! So after buying your domain name and hosting, it's time to build your website. In only a couple of mins, your website will come to life. The primary thing you require to do is to set up WordPress. Seems complicated; however, it's not! It is as easy as it can be!
Installing WordPress
You have two options. Install with 1-click setup or manual installation. One-click install is straightforward. So I would advise you to go down this option.
1. One-Click installation is the best way to Create A Website With WordPress, Joomla, And Drupal.
One-click setup is just that. Select the One-click, and also you've installed WordPress. Most web hosts will have the 1-click-installation incorporated as standard within their control panel. This solution will certainly have you up and running in a blink of an eye and help you to make your very own site with ease!
​
In the Bluehost Web Hosting account, you'll find the "1-click-installation" in your account control panel.

​These are the actions you need to follow with the "1-click-installation" option. The procedure should be comparable to most major web hosting services:
Select your own hosting account in the control panel.

Click on "1 Click Installation".

Choose and press the "WordPress" icon.

Select the domain where you want to install your site.

Click the "Install Now" button, and that's it! 
You'll get information on how to access your new WordPress website.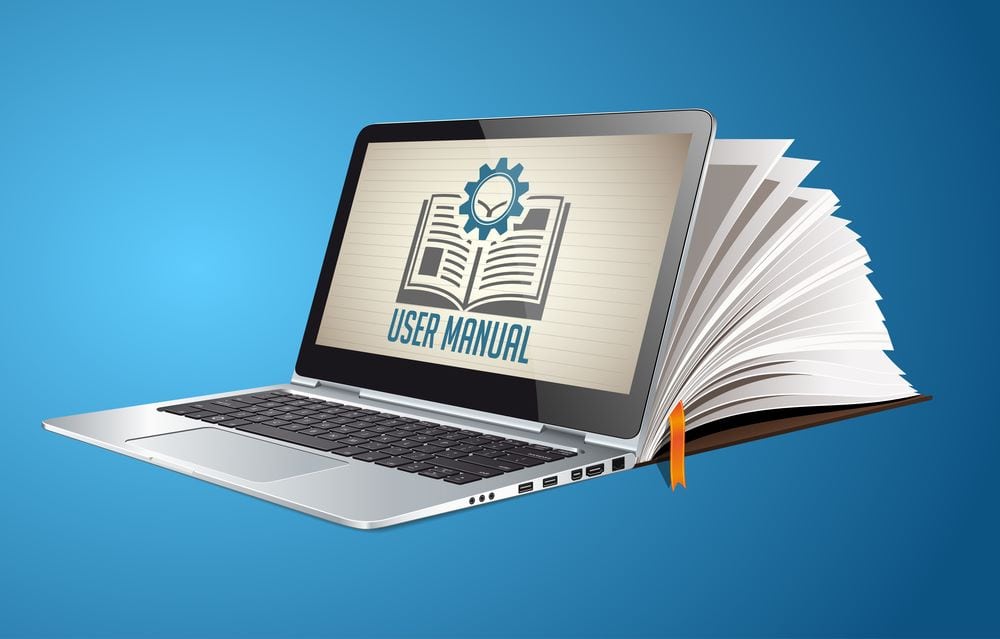 2. Manual Installation
Some internet designers/developers like to set up WordPress manually to customize specific components. Others will need to do a manual installation since their web host does not have the "1-click-installation" option. In this case, the wise choice is to change your host!
Click on the "Manual Installation" option to open the Instructions about Installation.
Follow these steps to install WordPress manually on your server quickly and easily:
Step 1:
Download and install WordPress http://wordpress.org/download and save it to your local drive on your computer.
Step 2:
Create a brand-new folder on your computer and unzip WordPress in that folder.
Step 3:
Find the file named wp-config-sample. Php as well as alter the name of it to wp-config. Php. You can do this by ideal clicking the file and picking the option "rename."
Step 4:
Open up the wp-config. Php (with Notepad preferably) and fill in according to the following lines:
define(' DB_NAME', 'database_name_here');– Database name (if you don't know it, ask this from your web host support).
specify(' DB_USER', 'username_here');– Your web host username.
specify(' DB_PASSWORD', 'password_here');– Your password.
When you've filled out all the areas noted in the above example, save the files.
Step 5:
Now log into your hosting FTP. To do that you have to download the FileZilla application. The FTP address usually is ftp.yourdomain.com, username, as well as password, are the ones you used to register to your host.
Step 6:
If there is any document called "index"– delete it. After that, upload all the data from your WordPress folder to your FTP web server. You can use the "drag n drop" functionality in FileZilla.
Step 7:
As soon as you have finished the previous actions, go to the URL: yourdomain.com/wp-admin/install.php.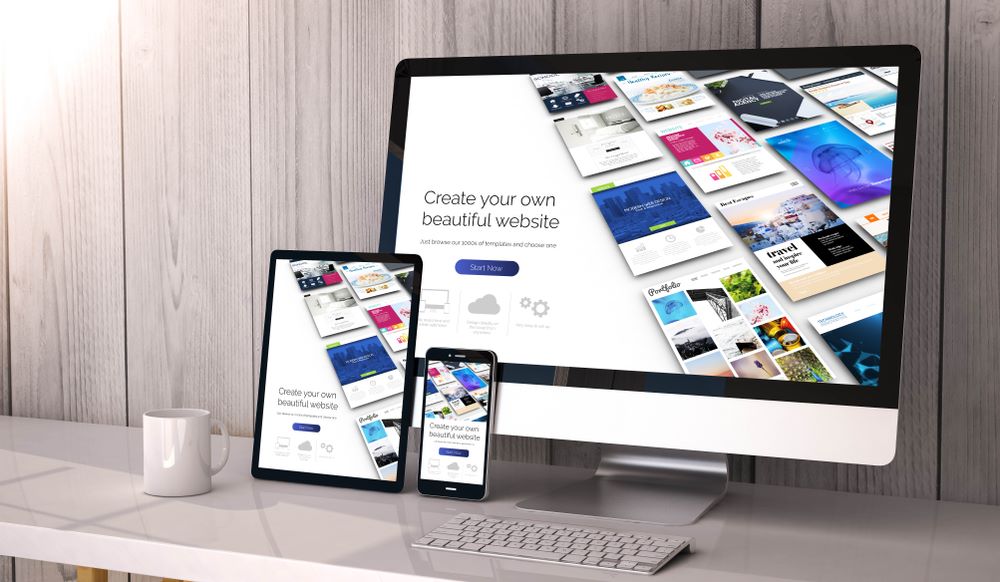 Pre-Installed Theme
So you've obtained your domain and hosting. You have actually installed WordPress on your server. Now you can try to broadcast live with your brand-new website. It's time to make your site professional/outstanding/ fashionable, whatever you want it to be. This is easy, and we'll have you up and running in no time at all!WordPress automatically installs a brand-new standard style to get you started. The style is called Twenty Fifteen and is simple and easy. However, if you'd probably want to create your internet site's own identity, you can choose something that not many people have. With WordPress, you have accessibility to virtually countless styles made by WordPress programmers to help you make your site look fantastic.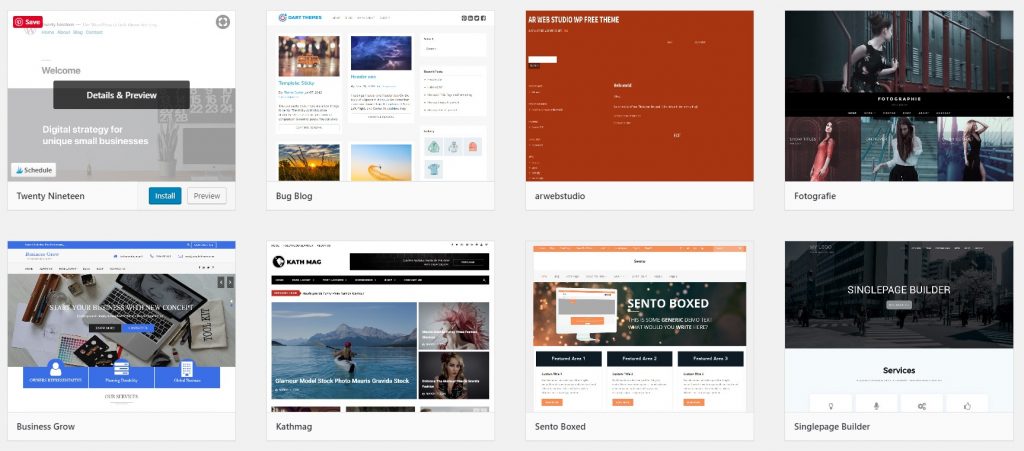 2. Starting With Free Themes
A "Theme" is simply a collection of files that work together to produce the front-end styling of your website. You can download the Themes from WordPress.
WordPress themes mainly contain the following:
The full layout or design of your site.

Font style design.

Shade motifs.

Widget areas.

Page designs (or themes).

Designs for post and blog archives.

Added stylistic details.

Menu designs/structure.

Most of the times, a Responsive layout.
WordPress has hundreds of FREE themes that you can access through the "Appearance" area on the left side of the control panel.
Click "Appearance" and then "Themes." This will get you to the main page of WordPress' free themes section.
Then click on the "Add New Theme" option, which will take you to all the free WordPress themes are.
Here you'll be able to look for styles using a range of filters like: 
Most popular (The majority of downloaded + utilized styles) 

Included (Styles selected by WordPress and featured) 

Most current Theme (Most Recent styles to be launched on the platform).
Then if you click "Feature Filter" you after that have a lot more options to help you to locate the most useful theme for your site.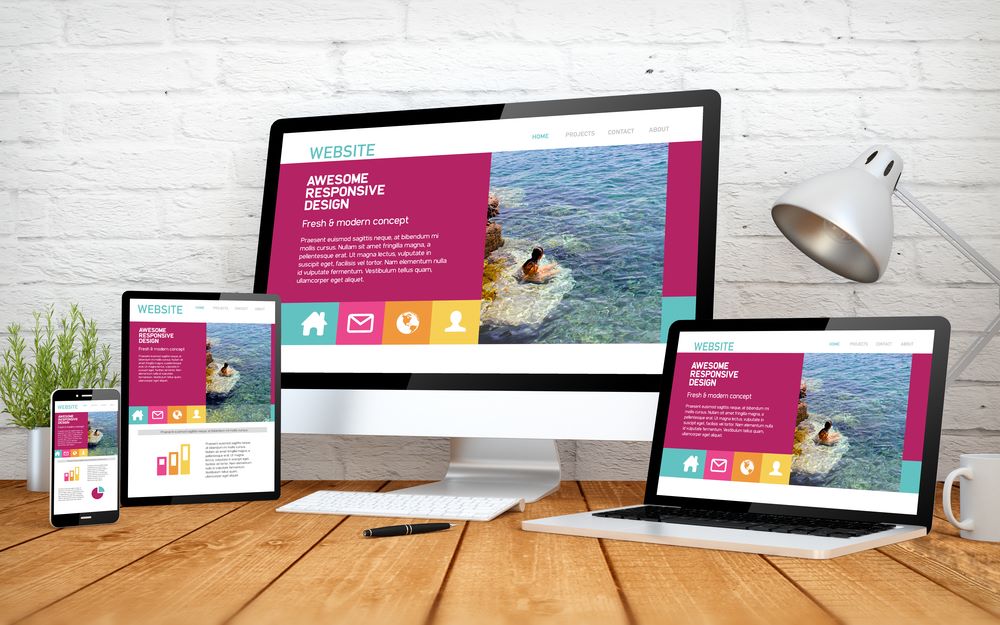 3. Cost of Themes
If you are looking for something a little more sophisticated, with more design options and long-lasting, then you probably need to expand to Premium themes.
Premium themes have many advantages over Free Themes, such as reliable codebase and Premium support if something fails with your site. Besides, they look and work much better than the freestyles you might notice in the WordPress Theme Directory.
Some paid Themes offer you the option to create and design your own templates and also page layouts. This gives you more adaptability to the type of website you plan to build.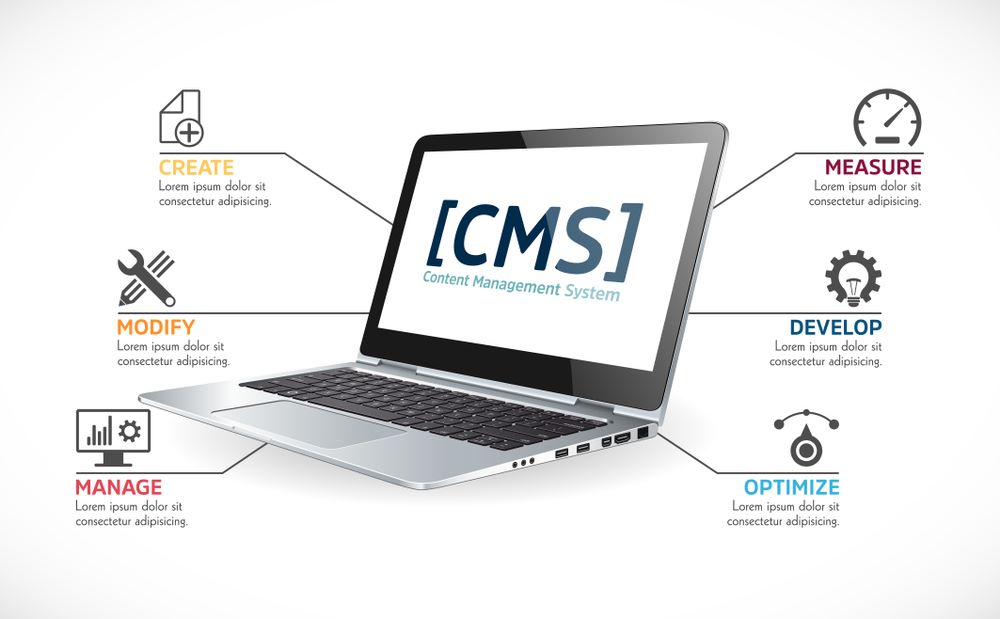 4. Pre-Made Style Features And Ready-To-Use Photos, CMS Templates, Fonts, And other Assets
To truly make your website stand out, you may need to get bold and make use of some extra layout components. There's a vast library of goodies for you to use at Envato Elements, which range from all set to make use of supply images for your post (250,000+ completely certified stock pictures), web layouts, typefaces, backgrounds, and much more. Features like these can save you so much time and also are all prepared for you to use for a single month-to-month subscription by joining Envato Elements. There are 30,000+ Font styles, Designs, Archives, and over 250,000+ Images for just $29 monthly. There's also a lot of free things that you can use as well.
How to Install Your New WordPress Theme
So you have the style you want for your website, and you prepare to install it. This is basic. Click the option "Install," then the next step is to click "Activate."You have the chance to change themes as many times as you want, as it has no impact on the web content you already carry there (blog posts, web pages, pictures). Feel confident they are all safe as well as will not be erased or anything horrible like that.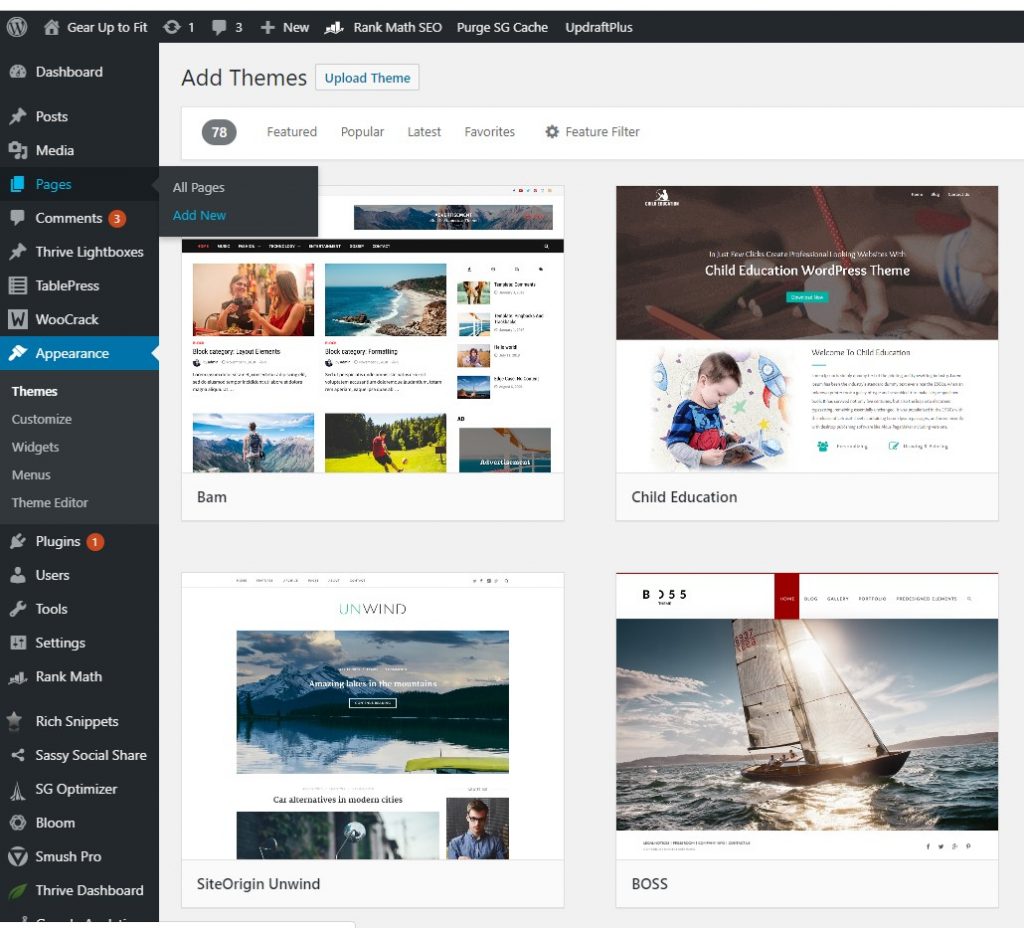 How to Create New Pages To Your New Website
Once more, this is such an easy task; any individual can do it. Let's say you want to produce an "About Us" page on your site. In the WordPress, Dashboard sidebar select the area called "Pages" after that go down to the option "Add New."Now you have arrived at a display that will probably seek to you a whole lot like Microsoft Word. It's very similar in function as well. You can add text, pictures, video clips, shortcodes, and also loads much more. When you have added the message that you want on the page, click the "Save Draft" option on the right menu bar and after that click "Preview" to see what you've developed before you select "Publish" for it to go Live.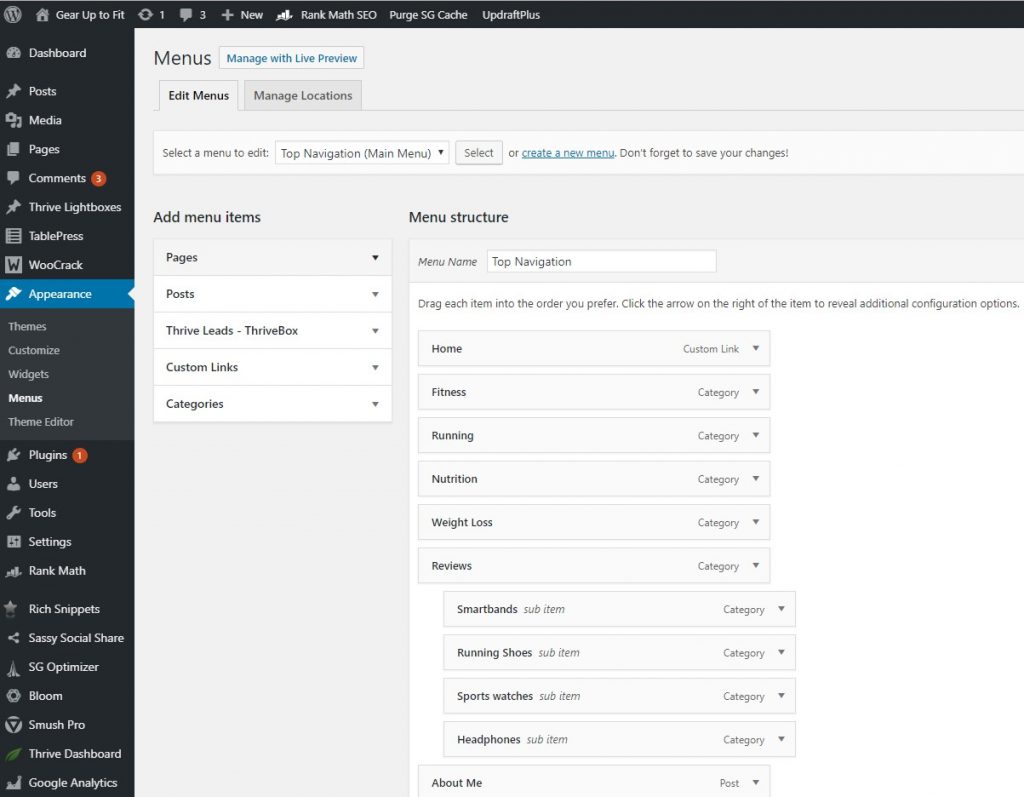 How to Add Pages To Your Menu
To show your new web page in the leading navigating bar of your WordPress internet site, you'll need to follow these 3 easy steps: Save your work. Click "Update" to make sure you don't lose any of the content that you have produced on your web page. In the Control panel sidebar Click "Appearance" and then "Menus."The page that you've created will be shown in the "Pages" option to the left of the facility. Click the tick box to the web pages you want to include in your menu, then click "Include in Menu." In the "Menu Structure" area, you can rearrange the order of the web pages around by clicking and dragging.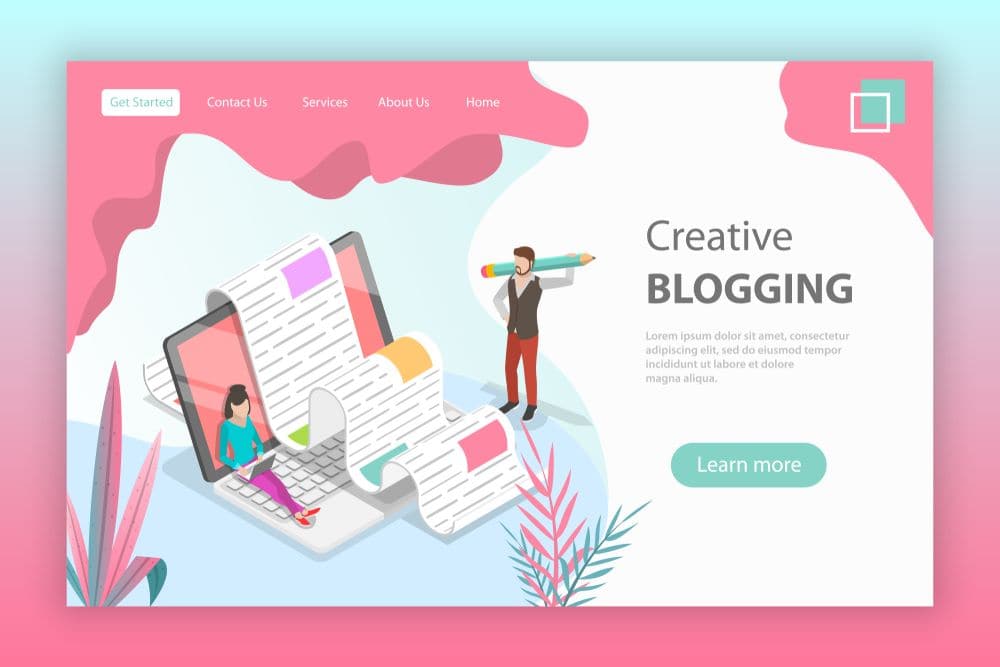 How to Create Blog Posts
"Posts" are web pages where you'll publish material by means of your blog site. If your site is most likely to have a blog site section after that "Blog posts" is where you'll require to head to publish this kind of material. With posts, you can categorize the content quickly within WordPress, which makes it much easier for the visitors to your web site find your blog posts, particularly the older pieces of material. If you intend to have a blog on your website, you can make use of different groups and blog posts. Let's say you wish to develop a group called "blog site." To do so, include it in your menu and start making posts.
How to add a new category
To create a brand-new category for your blog, go to "Posts -> Categories." An additional way is to create an article by doing this: "Blog posts -> Add New." After that, with your finished blog post, you appoint the best group as well as you prepare to publish.
So you have created your category for that particular article. You can then add it to the menu to ensure that everyone conveniently accesses it.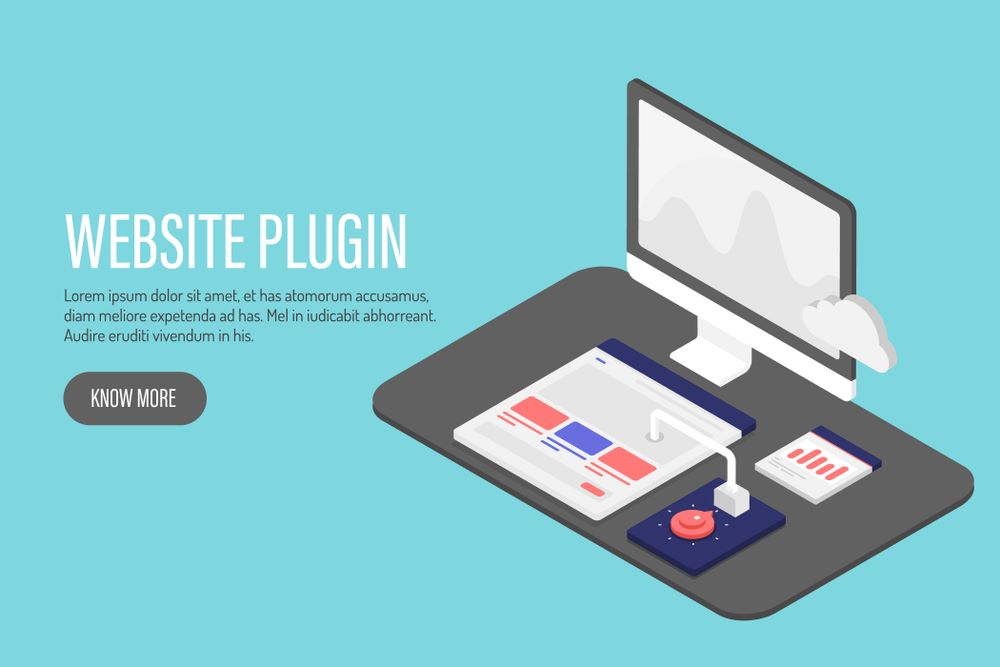 How To Set Up A WordPress Plugin To Aid You Get The Most Out Of The Platform
Plugins are add-on modules that are installed right into the WordPress CMS to boost the capabilities of your site. They add extra features, usability, devices, and also a lot more to your website that typically doesn't feature your WordPress Theme. Plugins aid to add capability where when you would certainly have had to develop the whole site again if you missed anything out. Plugins can turn a typical internet site right into an online store in just mins. Or it can help you speed up your SEO for your website, add a picture gallery, online forum as well as practically everything else!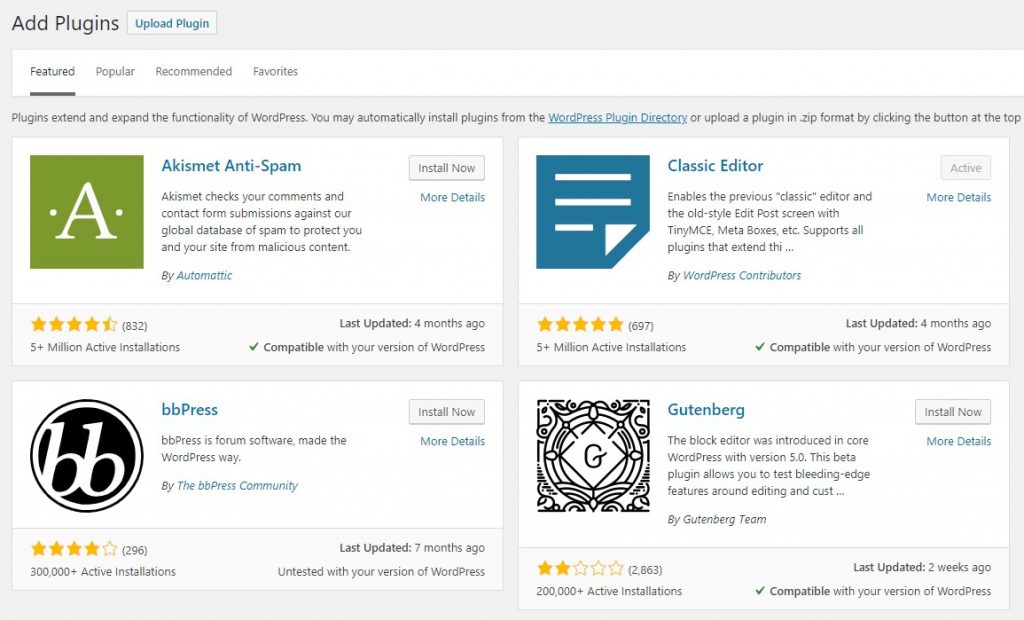 Setting up A Plugin
To install a plugin, head over to the "Plugin" section in the Control panel menu and then select "Add New." Use the search feature to discover the plugin you want for your website. There are more than 30,000 plugins available, so have a look around and see it you read the reviews. Not all of them are great, and also you must look to see what individuals have commented about them. Besides, check if the plugin is being upgraded regularly.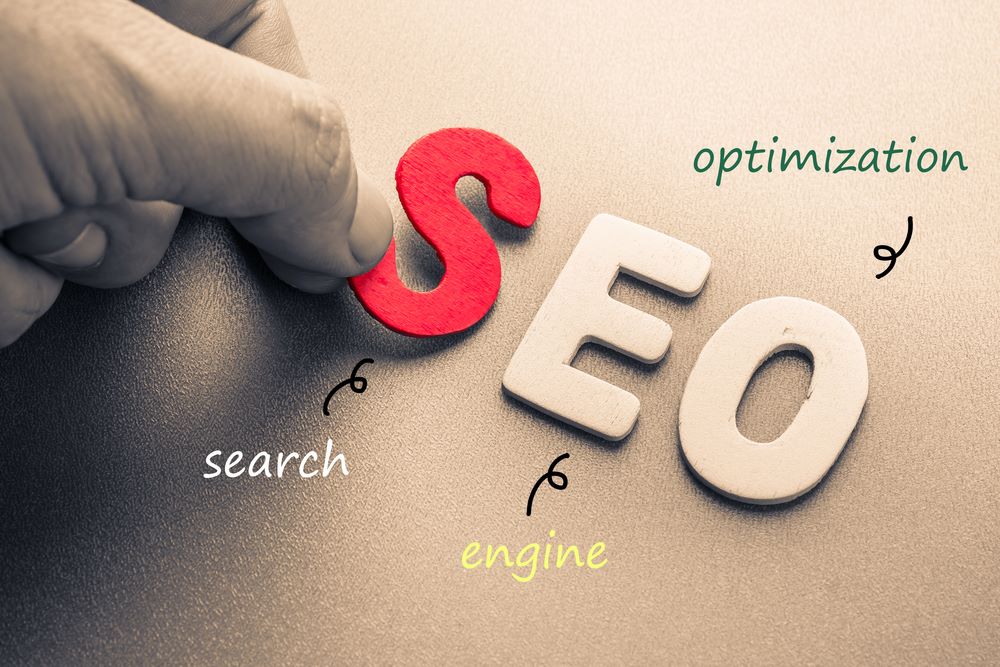 Helpful SEO WordPress Plugins
As there are numerous different WordPress plugins, I'll suggest a couple of cost-free plugins that use in all my websites:
Yoast SEO: If you intend on making sure your new website is set up for success with natural website traffic from Google, then Yoast SEO is a must-have. It makes it easy to style images, and posts are made use of when your web pages are shared on social media too.
Google Analytics: Permits you to gain access to info from Google Search Console, Google Analytics, Google AdSense, and also PageSpeed Insights from within the WordPress admin panel.
Call Form 7: This is one of the most prominent as well as the earliest WordPress contact form plugins around. With it, you can create and also manage numerous call types and also quickly tailor type areas.
And That's It! Well Done On Building Your First Site!
If you have complied with all these steps of the How to Build a Website from Scratch Guide, then chances are now you have a website live! I've enjoyed placing this guide together, and I hope it's helped you create the website you have always desired. However, this guide is intended to present you with the basics. Whether you decide to build a website on your own or hire a professional to do it for you is up to you. If I can be of any more help, please do not hesitate to get in touch in the comment area below or email me.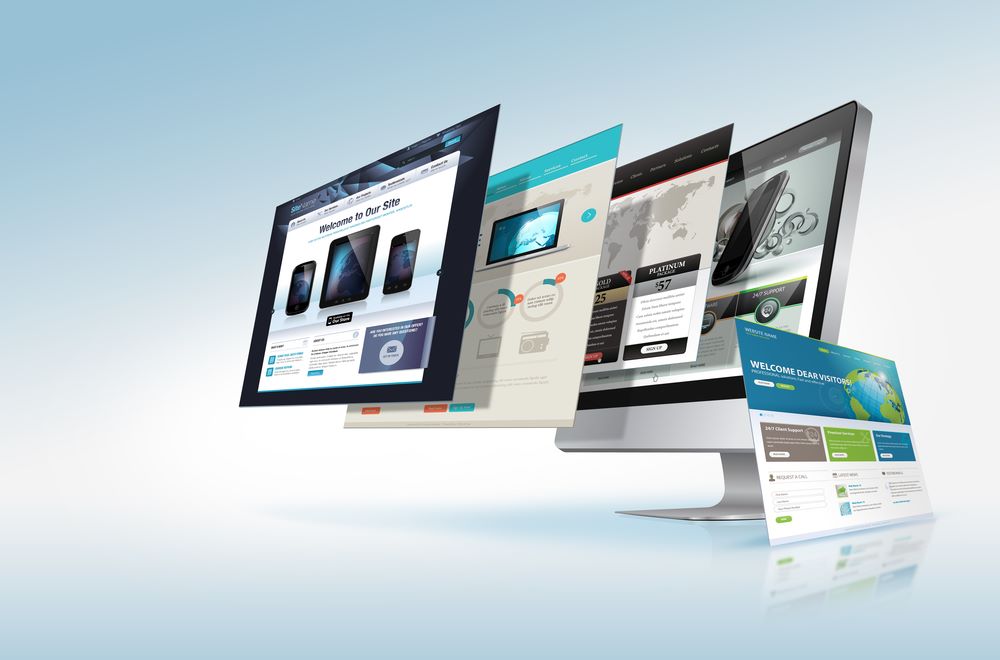 Start your own journey!!
Create anything, for anyone with the world's leading platform.
Build a unique website that meets your needs.
Start a blog, business site, online store, or anything else you can imagine.