Long-Term Content Strategy: Unlocking Its Importance
Long-term content strategies are strategies that last for a long time and help in establishing content marketing goals. They help content marketers ensure that their content is strategically relevant, consistent, and of high quality over time.
In content marketing, long-term strategies ensure consistency in content creation. By consistently creating content that meets your goals and target audience needs, you establish trust with your customers, drive ROI for your business, and improve brand awareness.
What is a Long-Term Content Strategy?
A long-term content strategy is a plan that helps you create and publish content over some time. It's essential to have a plan in place, so your audience knows what to expect from you, and it also gives them opportunities to engage with the brand on an ongoing basis. A long-term content strategy helps build your brand while creating relationships with customers and prospects by offering valuable information they're interested in reading about.
A well-planned approach also allows businesses to gain more visibility as they regularly publish new content on their site or blog, which can lead directly back to generating more traffic through search engines like Google (or Bing).
What are the elements of a long-term content strategy?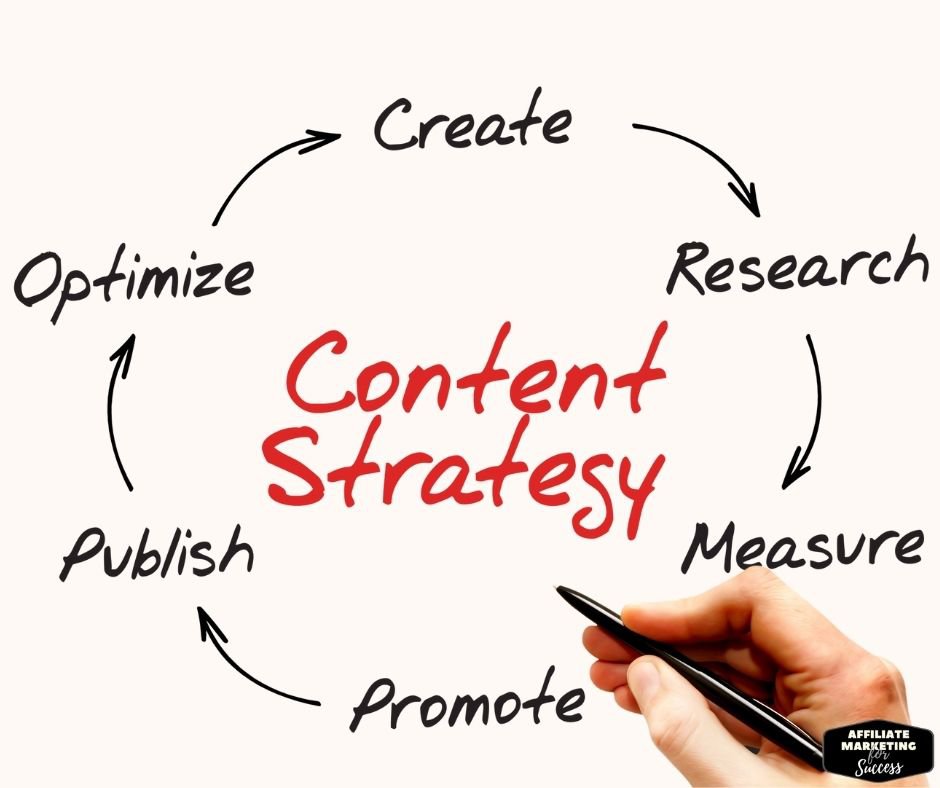 Content marketing is a strategic approach to building brands, engaging customers, and driving business results. It focuses on creating, curating, and sharing content designed to help people take action.
The key to an effective content strategy is consistency. The goal is to create a "content ecosystem" that delivers messages consistently across all your channels.
Understand the reason you're creating content
Before you can create a long-term content strategy, you need to know what your goals are. Your goal may be to build customer trust or generate leads and sales. Or maybe it's something else, like educating customers on a new product line or helping them solve problems they encounter with one of your products?
Content marketing can be used for all sorts of things: building trust; generating leads and sales; educating customers about how best to use your products or services; supporting other marketing activities (like social media campaigns) by providing high-quality content that attracts new visitors who might not otherwise have found their way onto the site; etcetera. The point is this: The reason why we're doing this matters! And identifying that reason will help determine what kind of content we create and how often we publish it.
Use an editorial calendar and stick to it
An editorial calendar is a document that lists all of your content ideas and when they will be published. It helps you stay organized and see what content you have planned for the future. You can use an editorial calendar to plan your content strategy or keep track of everything that needs to go into publishing each piece.
Keep in mind that it's not just about having an idea–you also need time and resources to execute it properly!
Plan out your posts
Use an editorial calendar. An editorial calendar is a tool that helps you plan out your posts in advance, so you can make sure they're coming out at the right time and on schedule. You can use a spreadsheet or something more elaborate like CoSchedule or Hootsuite (both of which have free versions).
Plan and write down ideas for future content. Before you start writing any posts, come up with several ideas for future ones–ideally, one month per sheet on your spreadsheet, but two or three months will also work if necessary! Consider what type of content would be helpful for readers in those upcoming months: Would they benefit from learning how to do something new? Would they like some tips about how to do something better? What topics might interest them?
Consider the impact of your content types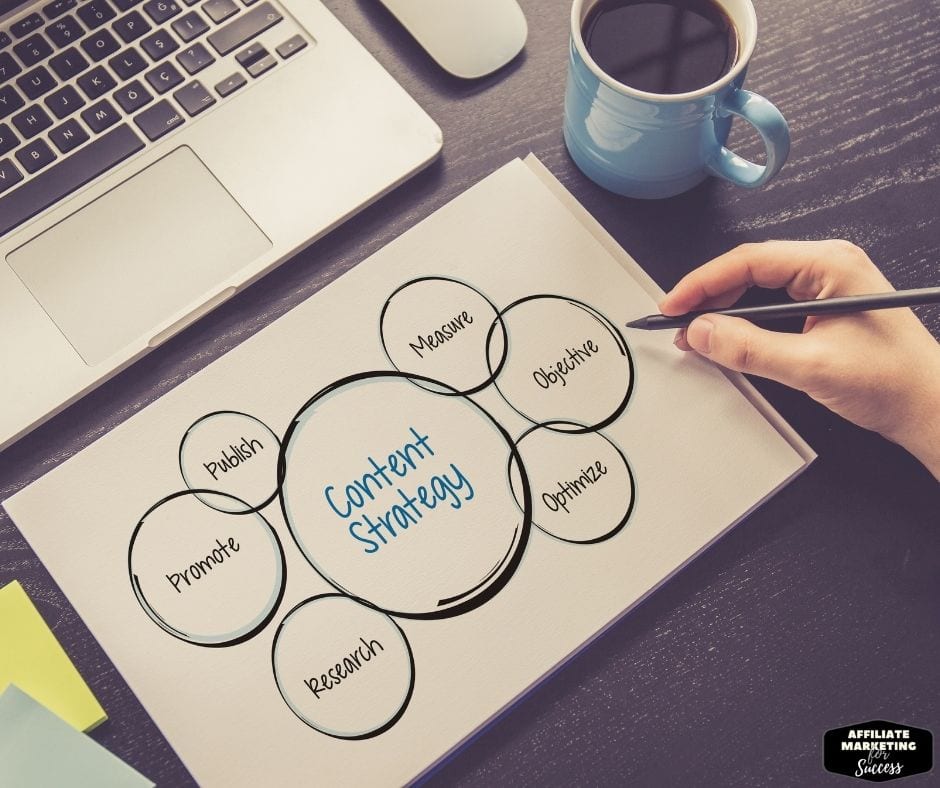 When developing a content strategy, it's important to consider how each type of content will affect your audience. Different types of content will appeal to other people, so it's worth understanding their differences before deciding what content you should create.
The first thing you need to do is identify your target audience–who are they, and what do they want? Once you know this, think about how they interact daily with different kinds of information or media: How often do they read blogs? What kind of videos do they watch on social media? Are there any specific topics that interest them more than others (for example, sports or politics)?
Integrate your content strategy with other marketing activities
The next step in developing a content strategy is to combine it with your other marketing efforts. A long-term content strategy can't be successful if it's not tied to your overall marketing plan, which goes for both paid and organic content strategies.
Integrating your content strategy with other marketing activities means making sure that you're using all of the tools at hand (both paid and organic) to reach customers on every touchpoint they have with your business: from email campaigns through social media posts, right down to landing pages on websites where people can sign up for an email list or download an ebook.
Use social media strategically to promote your content
Social media is a great way to promote your content. You can use it to share that new blog post or infographic you've been working on, or you can schedule tweets with links back to your website every week.
Don't do this in isolation, though! It's important not to treat social media as a replacement for creating original content. You must use it strategically as an additional method of increasing the interest of people in what you have to say.
Track and analyze each piece of content
A key part of any content strategy is keeping track of and analyzing how well each piece of content does. It allows you to see where your audience is coming from, what they're consuming, and how they feel about it. This information can help improve campaigns in the future by showing which channels work best or which topics readers are most interested in.
You can use Google Analytics for this purpose, but plenty of free tools will help you track clicks and engagement with your blog posts or other web pages (like Facebook Insights). For example:
HubSpot's Content Tracker tracks visitors on individual pages within their site–and then offers suggestions on how those visitors could have found them in the first place!
Klout scores users based on their social media activity across multiple platforms, including Facebook, Twitter, and Instagram; it also provides analytics reports so that brands can learn more about who they're reaching out to – whether it's influencers or potential customers who share similar interests as themselves
Why Do You Need a Long-term Content Marketing Strategy?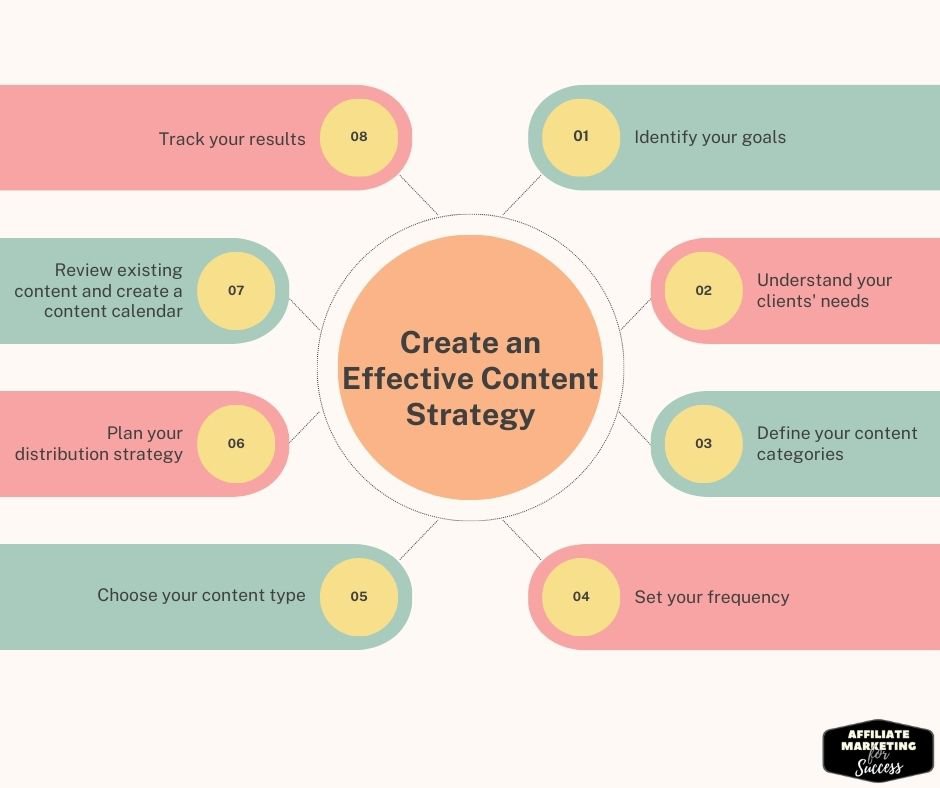 A long-term content strategy is essential for creating valuable and relevant content for your audience. This ensures that your audience continues to visit your website and engage with your content. A long-term content strategy can help you track visitor engagement and conversions, which will aid in creating effective marketing strategies. By monitoring these metrics, you can determine the effectiveness of your campaigns. This will help you build a positive brand image and stay ahead of the competition. Besides, a long-term content strategy enables you to develop content strategies that are consistent and sustainable over time. This will help keep your audience engaged and motivated to return to your website and read more content.
Long-term content marketing builds trust with your audience
Content marketing is a powerful tool for businesses seeking to build trust with their audiences. By providing thoughtful, relevant, and helpful content, business owners can establish themselves as an authority in the field and create a relationship of trust with their customers.
This content should be regularly updated to keep customers informed and engaged. Through long-term content marketing strategies, businesses can generate organic interest in their services or products and create a sense of loyalty among customers.
Getting the same message across multiple channels, like social media, blogs, websites, and email newsletters, also helps to reinforce core messages and get more people interested in the brand. With a good long-term content marketing plan that puts quality over quantity first, businesses can reach their target audiences and build trusting relationships with them over time.
Content marketing can help you reach new audiences
Long-term content marketing can help businesses reach new audiences by giving them useful, engaging content that is regularly updated and fits their overall message and goals. By making useful content regularly, businesses can show that they are thought leaders in their field and get people interested in their mission and solutions.
Content marketing allows businesses to engage with their audience on multiple channels – from social media to their website – and build relationships over time that might eventually convert into sales or partnerships. Additionally, long-term content marketing creates more opportunities for organic search engine optimization (SEO) and can help boost a business's overall online presence.
By creating content that appeals to a wide range of potential customers, businesses can maximize organic search visibility, giving them access to even more potential audiences.
Long-term content marketing can help you achieve better results in less time
Content marketing is an effective way to drive long-term results that are more sustainable and achievable in less time than other more traditional marketing strategies. It is focused on creating high-quality content that solves a problem for your target audience, engages them, and encourages them to take action. This content can be made through blog posts, videos, podcasts, guides, and even ebooks.
By using search engine optimization (SEO), you can make sure that your content shows up at the top of search engine result pages (SERPs) when people search for keywords related to your product or service. This means potential customers are more likely to find and interact with your content than competitors' offerings.
Additionally, developing relationships with influencers in your niche can help you expand the reach of your message and draw new users to your website or social media profiles. Long-term content marketing campaigns are an ideal way to build brand trust over time while driving consistent sales and leads.
How do you create a long-term content strategy?
A long-term content strategy starts with understanding your audience.
A long-term content strategy should be flexible and ever-changing to keep readers engaged.
It must be responsive to the needs of your target audience, whether that's a specific topic or audience segment.
A long-term content strategy must be fluid and dynamic to keep readers coming back for more content.
It should be executed through digital and offline marketing channels, including social media.
It should be revisited regularly to ensure that it is still effective. A content strategy shouldn't remain static for too long, as it could quickly become outdated and ineffective.
Defining your target audience
You must first identify your target audience to create a long-term content strategy. Your target audience is the group of people who you want to reach with your content. You can identify your target audience using surveys or market research and tailor your content to appeal to them. After identifying your target audience, plan the content that will appeal to them. This could be done with the help of keywords in blog titles and descriptions, social media posts, and other tools. By planning the content that will appeal to your target audience in different media channels, you ensure that you create relevant and engaging content for them.
Identifying your content goals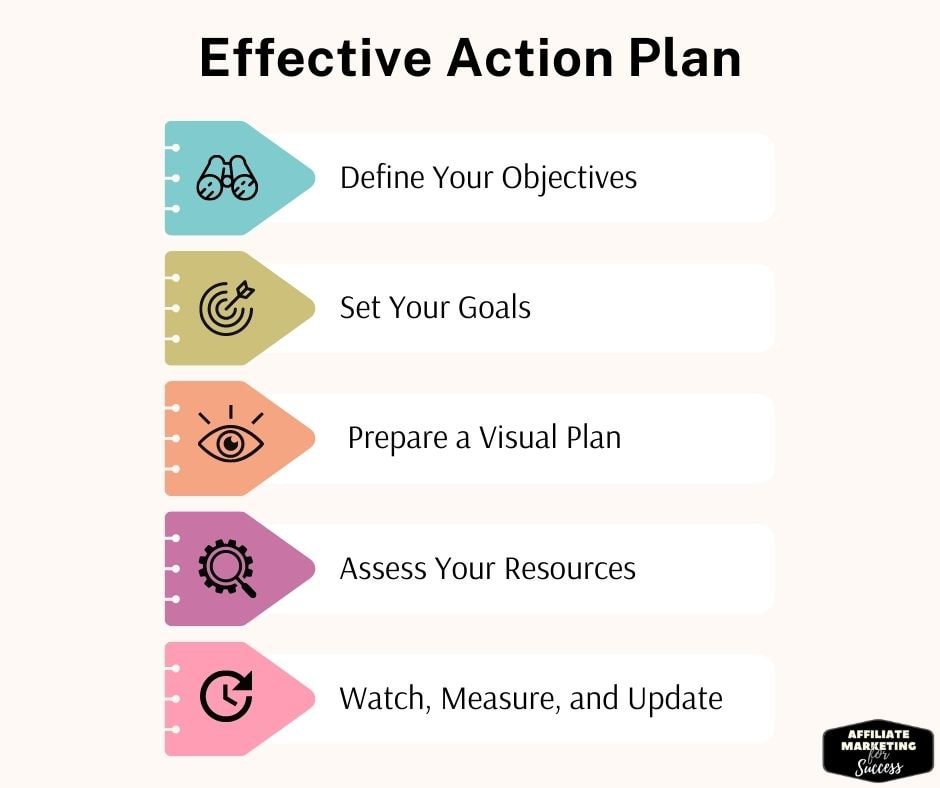 Identifying your content goals is the first step in developing a long-term content strategy. Successful content strategies aim to satisfy a specific audience with relevant and quality content. Goals should be clear, measurable, and achievable. Also, figuring out who your content is for and what they need or want from it can help you make it fit their needs. When creating a content plan to achieve your content goals, it's important to remember that consistency and quality are vital. Consistency in the types of content you produce, as well as in how often you make it, and quality in terms of both your writing and visuals. Once you know your content goals, you can plan to reach them and keep putting out good content over time.
Planning and creating your content strategy
Creating a long-term content strategy begins with planning. By determining what topics you want to cover and identifying the key audiences you want to reach, you can create a system for delivering your content to those audiences. You may develop a plan for creating, hosting, and promoting your content. Additionally, it would be best if you watched out for strategies that do not work or may harm your content's success. Finally, it is essential to constantly monitor and adjust your content strategy to ensure that it continues to reach your target audience.
Optimizing your content for SEO and social media
A long-term content strategy is essential to create high-quality content that will be useful to your audience. It's important to make content for social media platforms and optimize it for SEO and other optimization strategies.
By optimizing your content for social media and search engine optimization, you can increase your reach and engagement with your audience. By creating quality content and implementing long-term strategies, you can ensure that you stay relevant and valuable over time.
When do you need to start implementing a long-term content strategy?
A long-term content strategy is essential for businesses that want to keep their visitors engaged and coming back. A content strategy for long-term engagement must be customized to the needs of your target audience. It should be updated regularly to keep your site fresh and relevant to your visitors. In addition, a content strategy should be accompanied by effective marketing campaigns to promote your site and attract new visitors. A content strategy should also be monitored and evaluated regularly to ensure its effectiveness.
What should be the timeline for implementing a long-term content strategy?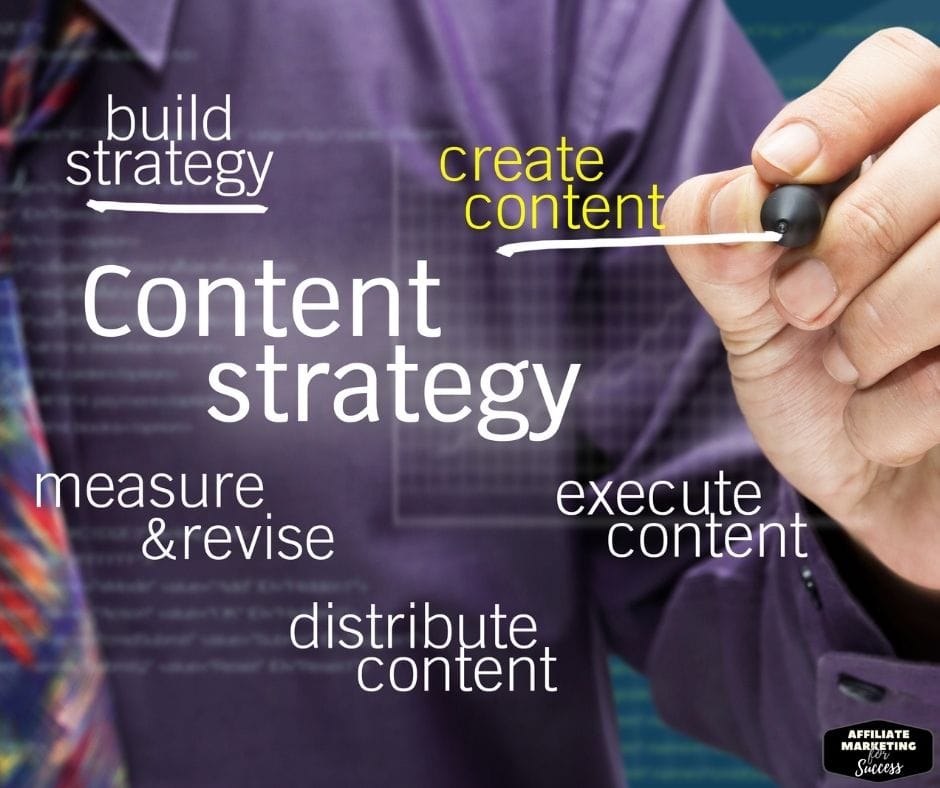 A content strategy is a long-term plan to create, manage, and promote content that your business or organization produces. To keep your website relevant and interesting for your audience, you need to plan and schedule regular content updates. You can use social media platforms to promote your content and reach new audiences.
Besides, you should regularly assess and revise your content strategy as needed to ensure that it remains relevant and practical in marketing your business or organization. For example, you can see how well your content marketing works by keeping an eye on traffic, search engine rankings, and social media engagement.
A well-crafted content strategy will help you create relevant, consistent content that matches the brand's voice and tone.
Frequently Asked Questions
Conclusion
Long-term strategies are essential to sustainably growing your content marketing efforts. Even if you can churn out content that gets plenty of social media shares and links, the strategies you use to generate that content will eventually need to evolve to stay relevant in the long term. To ensure you're always on top of your game, implement a long-term content strategy that aligns with your business goals and objectives. If you want to learn more, read this blog on how long-form content marketing strategies can help you stand out from the competition.
References
10 Reasons You Need A Long-Term Content Strategy – Search Engine Journal
10 Reasons Long-Term Content Strategy Is Better 1. It's A Better Use Of Your Money And Resources Imagine going on a diet to lose weight. For two weeks, you eat …
Content Strategy Best Practices For 2023 (With Examples) – Reliablesoft.net
Here are a few reasons you'll want a content strategy in place: It supports your larger business goals With an overarching content marketing strategy in place, you'll be able to …
Why Content Marketing Is the Best Long-Term Marketing Strategy
First, it's important to understand that content can serve as a complementary strategy to almost any other online marketing strategy: In addition to these core complementary influences,… …
Netflix: Why Its Content Strategy Will Work in the Long Term
Netflix expects to remain cash-flow negative over the next several years. However, it expects its free cash flow to start improving in 2020 thanks to a steady rise in its …
The importance of long-term, strategic planning – Hotwire Global
Powerful strategy and distinctive creative will be more important than ever before, and you need a partner that will deliver on both those fronts, both in the short and long-term. …
How To Optimize Long-Term Strategy To Maximize Success – Forbes
Long-term planning is sometimes seen as a waste of time or ineffective. Leading businesses and industries make use of five- to 10-year strategic plans as a key resource for sustaining …
Long term Blog content Strategy | Content Laboratories
Many times is expensive with a low return on investment. Long term content strategy is self-promoting. All you need to do is produce valuable content. The content will promote itself; …
I'm Alexios Papaioannou, a word wizard, and affiliate marketing ninja with a decade of experience crafting killer blog posts that captivate and convert. Specializing in affiliate marketing, content writing, analytics, and social media. My secret weapon is a love of running that boosts my creativity and energy. Let's create epic content together!