How To Promote Your Blog To Increase Traffic And Grow Your Audience
Are you trying to promote your blog to increase traffic and grow your audience? If so, you're in luck. In this article, we will discuss some tips on how to promote your blog and increase traffic.
On every blogger's road to blogging fame, there comes a time when they stop blogging and don't continue building their blog audience. So in this article, I'll show you how to promote your blog on various social media platforms and through guest posting so you can continue growing your audience and ignite the fire inside you that started this whole process.
How to Promote Your Blog to Increase Traffic?
Blogging can be a lonely endeavor. After all, if no one is reading your blog, you'll never know—and the only people you'll be able to talk to are those who are already on it. If you're eager to reach new readers and grow your audience, you'll need to get out there and promote your blog in some way. Luckily, there are plenty of ways to do so without spending money.
Write guest posts for other blogs.
Writing guest posts for other blogs is one of the easiest ways to promote your own blog—you get the chance to drive traffic and encourage people to visit your site while also potentially gaining some valuable backlinks. Before writing a guest post for someone else's blog, make sure that they have quality content that will appeal to a similar audience (and are not in direct competition with you).
Guest blogging is a content marketing tactic that involves writing and publishing one or more articles for other websites.

https://blog.hubspot.com/marketing/guest-blogging
Write articles mentioning your own blog.
Okay, so you've got your blog up and running, you're sharing it on social media, and you've got a presence on the big three search engines: Google, Bing, and Yahoo. Now what? You need to be promoting your blog in order to grow your audience and increase traffic. Here are some tried-and-true methods for promoting your blog content:
"Write an article that mentions your own blog" is the most basic method of self-promotion that there is. And guess what? It's still one of the best ways to get people to read your work because it solves a problem that all bloggers have: how do I get people to read my stuff? The answer is simple: write a relevant article about something people are talking about or looking for online, put your own blog in at least a few places in the article (ideally near the top), and share it on social media sites such as Facebook and Twitter.
The key is relevance. If you're writing about something that no one cares about—or even worse, if you're writing about something that directly competes with another blogger—you're going to lose readers fast. No one wants to read an article that they can find two dozen other examples of online. 
Promoting Your Blog on Social Media
Promoting your blog on social media is one of the most helpful things you can do to attract new readers and increase traffic to your site. Fortunately, it's quite easy to accomplish, and when you promote your blog on social media using the right strategies, it can really pay off for you.
For many of you, interacting with social media is as habitual as breathing. You do it without thinking. Scrolling, snapping, double-tapping; it's second nature. You know social media well, especially in the how and when of your engagement with it — the average American spends two hours a day social-ing

How to Promote Your Blog on Social Media – DreamHost
Try these tips to promote your blog on social media:
-Follow people who are active in blogs or online communities related to your topic. These people will be interested in what you have to say and will help spread the word about your blog.
-Post interesting content regularly that takes people through a specific processor that solves a problem they have. If you can help them, they will naturally want others to know about it too.
-Join groups related to blogging and tell people about your site when you introduce yourself, join a conversation, or announce an upcoming post. This is also a good way to meet other bloggers with similar interests who can help promote your work as well.
-Respond quickly and graciously when someone mentions your blog on Twitter or in some other online forum. Make sure your profile picture is clearly visible and add links to your website and posts whenever possible. Your response will show others that you appreciate the support and may lead
Submit Your Blog to SEO Channels
It's not just social media and online directories that will help you grow your audience. You can submit your blog or website to different search engine optimization (SEO) channels to increase traffic and grow your audience. SEO is the practice of optimizing web content and metadata, backlinks, etc., in order to improve a site's ranking in search engines like Google. The purpose and goal of SEO are to get your site ranked as high as possible in the search results.
You should also create a press kit and tell people how they can contact you. SEO channels include all of the following:
-Submit your blog to search engines (Google, Yahoo, Bing).
-Create an account on social media sites (Facebook, Twitter).
-Tell people how to contact you (your email, phone number, etc.).
-Article Submission Sites
-Link Building Services
-Yahoo Answers
-Blogs Directories
Usage of paid advertising strategies
As a blogger, you are your own PR person. You are also the face of your website and the voice of your brand. Blogging requires you to be a jack of all trades, and there's no way around it. If you're looking for ways to increase traffic, you will have to get involved in a variety of tasks that include marketing, branding, design, content creation, social media management, etc. Take time to learn about (and enjoy!) each area of blogging that is outside your comfort zone.
Don't be afraid to spend money on advertising if it means reaching more people and increasing traffic. The idea that you'll just "build it and they will come" is old-school thinking. The truth is that if you want to grow your blog audience and make money at it, you'll need to get involved with paid advertising strategies.
This post covers the basics of how paid advertising works, as well as how to use Facebook ads to grow your blog audience and make money blogging full-time. It includes an overview of ad platforms like Facebook as well as tips for choosing keywords, writing ads, and creating landing pages.
Attending Events and Conferences
Increasing traffic and growing your audience are two ways you can improve your business—but they're also two goals that are often easier to achieve together. Many bloggers dream of finding success online, but they don't take the steps to make it happen. They don't:
go to events or conferences;
network with other bloggers;
reach out to influencers.
But these simple steps can be the difference between hoping for more traffic and seeing real growth in your business.
In order for a blog to grow, it needs attention. And just like an iceberg extending from the surface of the water, the most visible part of that attention is often the tip—the comments on blogs, tweets about articles, Facebook likes, and shares. A blog will only have those things if people see them (more on how to do that here). You can get people to see your blog by writing great pieces that people want to share with their friends, but you can also increase visibility by going out into the world and showing up at events where you know there will be people who are interested in what you have to say.
Crowdsourcing—getting input from others—is a great way to build your audience by getting them involved in your content creation process.
Create eye-catching graphics and videos.
To increase traffic and grow your audience, you need to be consistent. People need to know that when they visit your blog every day, they'll find fresh content waiting for them. You can increase the odds of this happening by posting consistent, high-quality content—but you can also increase the odds of that content getting seen by including eye-catching graphics or video.
A graphic or short video can act as a "hook" that keeps people engaged with your content long enough to read it and absorb its message. This way, your readers will be more likely to remember what you have to say. Also, if you have an idea for a graphic that would accompany a particular article very well, it might be in your best interest to go ahead and create it before writing the post so that you'll have it ready when you publish the piece. This ensures that there will be a graphic ready to go at the time of publication. If you wait until after publishing to create the graphic, you may miss out on the opportunity for some easy traffic from social media sites or via email if you include links back to your blog in the article itself.
There are many free apps available for creating graphics and short videos on your smartphone and computer.
Write Quality Content That People Want to Read
To be successful on the internet, you need to have a website that people want to visit and re-visit. If your content isn't valuable and relevant, it won't be worth their time. The internet is full of amazing writing, so if your blog posts don't stand out from the crowd, your audience won't stick around for long.
There is no magic formula for writing quality content. Instead, you need to focus on two important elements: knowing your audience and what they want to read, and knowing your subject matter well enough to be able to communicate it in an interesting way. These two things will bring you success in whatever online endeavor you undertake.
The first step is to know who your audience is. If you're starting a blog about knitting, obviously you'll only attract an audience of people who are enthusiastic about knitting. People who only like knitting because their grandmothers used to make them sweaters when they were young are not your target market. You want to attract knitters who go crazy for yarn and can't get enough information about how different fibers affect the finished product. And that's just one example; every topic has its own niche market of people who will love reading about it—and providing content for those readers is what
Optimize Your Blog for Search Engines
Your blog is your most powerful tool for building an audience and making sales. With a solid foundation, you can create an online presence that will get you noticed by the right people and make an impact.
In order to build your audience, search engines are your best friend. Searching for content is how potential customers find you—and if they can't find you, they can't buy from you. For this reason, it is critical that you optimize your blog so that search engines crawl and index it properly.
The good news is that making your blog search engine-friendly is relatively simple. You can optimize your blog posts in several ways:
Use SEO tags in your posts.
Write compelling headlines.
Make sure your meta description matches the content of your post.
Make sure that each post has a unique title so that search engines can identify it more easily.
Use keywords and key phrases correctly throughout the post.
Use internal links and external links correctly throughout your post.
Participate in Affiliate Marketing Programs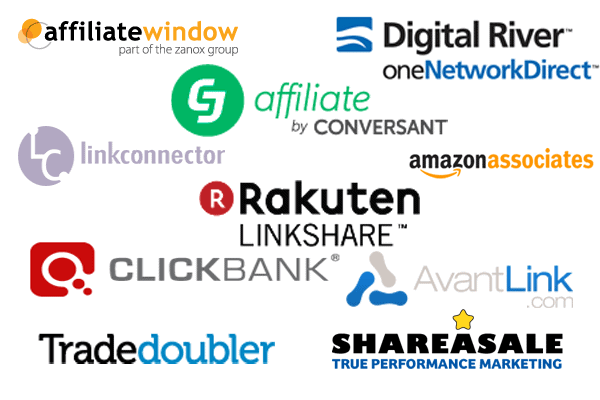 Companies and organizations with a presence online are always looking for ways to increase their audience. One effective way to reach this goal is by joining affiliate marketing programs. An affiliate marketing program is a partnership between a company whose products and services you want to promote and yourself. In this relationship, you agree to place links from that company's website on your own website or blog, which will direct readers and customers to the company's site, where they might make a purchase. In return for sending these new potential customers to the company, the company offers you a commission for the sale (usually anywhere from 5-20%).
Preferably, you want to choose affiliate marketing programs that match your interests and tone as well as the subject matter on your blog. If you're blogging about fashion, you probably don't want to promote gardening equipment or political blogs—that won't help fulfill your audience's expectations of what they're going to find on your site. You also want to do enough research into each program before jumping into it. 
Use Email Marketing Strategies
Email marketing is a great way to get your name out there and grow your audience. Here are some strategies for using it effectively:
-Start by researching what successful people in your niche are doing to market themselves.
-Build a list from the beginning and make sure you're sending emails to people who have opted in to receive them.
-Don't be too sales-heavy when you first email your list; send interesting, entertaining content that will get them excited about your brand.
-Be consistent in what you send out; try to plan ahead so that you can always be sending something of interest to people.
The best tools for succeeding on how to make money blogging
Best web hosting services
Cloudways – Best Overall
Cloudways is one of the most popular cloud hosting providers on the market. They offer a wide range of features, including a free domain name, unlimited storage, and unmetered bandwidth.
SiteGround – Best Customer Support
SiteGround is another great option for those looking for quality web hosting services. They offer 24/7 customer support, which is always a plus.
Domain Name Registration
NameCheap – Best Overall
NameCheap is one of the most popular domain name registrars on the market. They offer a wide range of features, including a free domain name, unlimited storage, and unmetered bandwidth.
Fix all your Grammar Mistakes and check Plagiarism
Grammarly – Best Overall
Grammarly is a great tool for those who want to make sure their writing is free of grammatical mistakes. It offers a wide range of features, including grammar checker, plagiarism checker, and more.
Generate your Marketing Copy in Seconds
Copy.ai – Best Overall
Copy.ai is a great tool that helps you generate marketing copy in seconds. It offers a wide range of features, including a free domain name, unlimited storage, and unmetered bandwidth.
Conclusion
Promoting your blog effectively is an important part of the blogging process. There is no one-size-fits-all solution to blog promotion, but there are many good tips that every blogger should follow. Hopefully, these tips have given you a good place to start. Effective blogging takes time and patience. Don't expect instant success, or assume that you're not doing something right if you're not getting traffic overnight—it can take weeks, months, or even longer build up a substantial audience for your blog. In the end, the most important thing is to put in the work and create high-quality content for your readers.
I'm Alexios Papaioannou, a word wizard, and affiliate marketing ninja with a decade of experience crafting killer blog posts that captivate and convert. Specializing in affiliate marketing, content writing, analytics, and social media. My secret weapon is a love of running that boosts my creativity and energy. Let's create epic content together!