Promoting Your Blog to Increase Traffic in 2023: Effective Strategies
Are you trying to promote your blog to increase traffic and grow your audience? If so, you're in luck. In this article, we will discuss tips on promoting your blog and increasing traffic.
In this comprehensive guide, you'll discover the top 26 proven ways to promote your blog in 2023 effectively. Whether you're just starting out or looking to take your blog promotion to the next level, you'll find actionable tips to boost your blog's reach, engagement, and conversions.
Create Data-Driven Content
Creating content backed by data and insights can attract more attention and establish authority in your niche. Here are some ideas for data-driven blog content:
Industry reports – Compile statistics and trends on your industry's growth, challenges, opportunities, etc.
Case studies – Showcase client success stories or examples where your advice worked. Use stats to demonstrate the impact.
Surveys – Survey your email list or social media followers to get data on their challenges, interests, etc.
Experiments – Test different strategies/tactics and report your results, insights, and recommendations.
Analytics – Analyze your own website/social media data and share key takeaways, learnings, and advice.
Tools like Google Trends, BuzzSumo, and SEMrush can help you spot popular topics and questions to cover. Presenting this content in visual formats like charts and graphs can make the data easier to digest.
Leverage Podcasting
Podcasting continues to grow in popularity, providing a way to grow your audience and establish yourself as an industry expert. Consider these podcast promotion ideas:
Guest on other shows in your niche – Be a guest expert sharing your insights and perspectives.
Start your podcast – Share your knowledge, stories, and experiences through your show.
Get sponsors – Monetize your podcast through sponsorships from relevant brands.
Repurpose content – Turn your popular blog posts into audio content.
Promote episodes – Share your podcast episodes on your blog, email list, and social media.
Look for podcasts that align closely with your blog's niche and audience demographics. Provide value by sharing unique insights and perspectives vs just repurposing blog content.
Reach Out to Influencers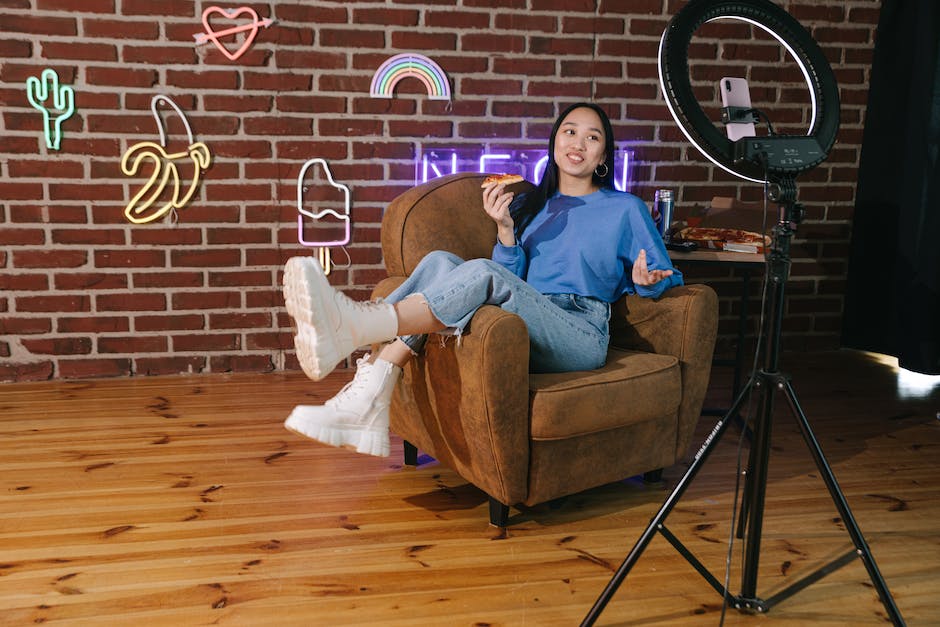 Influencer marketing continues to be a powerful way to expand your reach. Here are some tips for working with influencers:
Identify relevant influencers in your space with engaged audiences. Look at follower counts, engagement levels, content quality, etc.
Personalize your outreach by reading/listening to their content. Compliment their work and suggest potential partnerships.
Offer to write guest posts for their blog or collaborate on co-branded content assets.
Suggest product gifting, reviews, or sponsored post partnerships if they accept paid promotions.
Negotiate affiliate partnerships to earn commissions for referrals.
The key is adding value for the influencer and their audience, not just blasting ads. Find ways to help amplify their message while getting exposure for your own brand.
Use Quora, Reddit, and Flipboard
Leveraging communities like Quora, Reddit, and Flipboard can be a great way to drive targeted traffic to your content:
Quora – Answer questions related to your niche and include links to your content when relevant. Also, post questions inviting user discussions.
Reddit – Share your content on inappropriate subreddits, provide helpful comments, and build community rapport. Don't spam!
Flipboard – Create "magazines" around your topics and curate content from your blog and other sources.
The key is providing value to each community before directly promoting your content. Answer questions, share advice, post entertaining or insightful content before eventually linking back to your site. This builds credibility.
Syndicate Your Content on LinkedIn
LinkedIn's huge professional audience presents a big opportunity to expand your reach. Take advantage by:
Sharing your new blog posts in relevant LinkedIn Groups and your profile/page.
Encourage employees to share your content through their networks on LinkedIn.
Engage with your niche's LinkedIn Groups by providing helpful advice and participating in discussions.
Use hashtags like #bloggingtips, #contentmarketing, etc. to improve content discoverability.
Analyze which types of your content get the most LinkedIn engagement and produce more of that.
LinkedIn's algorithm favors content that spurs active engagement and discussion. So focus on creating share-worthy "thought leadership" content tailored to that audience.
Boost Your Posts on Facebook
Strategically promoting your best content with Facebook ads can help acquire new blog subscribers and drive more website traffic. Here are some tips:
Target your ads based on your audience's interests, location, demographics etc. Test different targeting approaches.
Promote your most "evergreen" posts that provide immense value and backlinks to other site content.
Test content format – Link posts, image/video posts, and carousel posts can all work. See what resonates.
Monitor results and double down on what works – timeframe, audience, post type, etc. Adjust targeting and creative.
Retarget people who've visited your website to turn them into email subscribers.
Promote your Facebook page and group to gain more organic reach.
Facebook's detailed targeting makes it possible to put your content in front of those most likely to engage. Take advantage of their analytics to continuously refine your approach.
Retarget Your Visitors
Only 2-3% of website visitors convert on the first visit. Retargeting helps turn some of the other 97% into leads and customers.
Install the Facebook pixel and Google tag manager on-site to track visitors.
Upload your contact lists to platforms like Facebook and Google Ads.
Show ads on Facebook/Instagram to visitors after they leave your site to re-engage them.
Create customized audience segments and tailored ads to serve people based on their site behavior.
Promote your most popular content, offers, freebies, and email opt-ins.
Use retargeting platforms like AdRoll or Perfect Audience to retarget visitors across multiple channels.
Retargeting works hand in hand with content upgrades and email opt-in offers to nurture visitors into happy subscribers and customers.
Send a Super Simple Newsletter
Email marketing remains one of the most effective ways to build lasting relationships and repeat engagement. Here are some tips for creating a valuable "no fluff" newsletter that subscribers look forward to reading:
Share your latest blog posts, videos, podcast episodes etc. mixed with the best 3rd party content on your topic.
Give quick, valuable tips, advice and insights readers can immediately implement.
Keep it short, scannable and easy to digest – summaries, bullet points, captions, graphics etc.
Highlight or link to your product/services pages, offers, events etc. when relevant. Don't overtly "sell" every issue.
Ask questions and encourage feedback and engagement. Offer surveys, giveaways, AMAs etc.
Make sure every edition provides value. Don't just send to send.
Focus on serving your audience with an engaging experience and they will keep opening and reading.
Cross-Pollinate Your Audience
Leverage "cross-pollination" by actively promoting your content across all of your platforms:
Share blog posts on your email list. Turn top-performing emails into blog posts.
Repurpose popular social media content into blog articles. Turn articles into social posts.
Promote your podcast, YouTube videos, and other content across all channels.
Sequence your promotional messaging. Lead social followers to your blog, blog readers to email etc.
Link between platforms – add social follow buttons on your blog, link to your Instagram in email etc.
Analyze cross-channel performance to identify your content/formats that engage fans the most across each platform. Then produce more of that type of content.
Cross-linking and repurposing your content helps build your audience, reach people on their preferred platforms, and maximize engagement.
Collaborate With Other Blogs
Guest posting or collaborating on co-marketing campaigns with other blogs in your niche can expand your audience and showcase your expertise.
Identify complementary blogs and pitch ideas for providing a guest post or co-creating content.
Plan linked posts, content series, or downloads that span across both blogs – offering readers value to click through.
Swap sidebar or internal links to promote each other's sites.
Share, comment on and help promote each other's high-quality content.
Join a relevant blogging community or create your own mastermind group to facilitate idea sharing and collaborations.
Choose blog partners who create excellent content and have an engaged audience, but aren't direct competitors. Brainstorm creative ways to add value for both audiences.
Feature Reader Case Studies
Showcasing the successes, results or testimonials from people in your audience is an effective way to build engagement and trust. Here are some ideas:
Interview happy customers about their experience using your product/service.
Ask readers to share their stories and examples of implementing your advice.
Gather raving testimonials, reviews and fan emails to quote or screenshot. Always ask permission first!
Write detailed case studies explaining how your offering specifically helped real people succeed. Use stats to demonstrate tangible results.
Let the reader stories shine. Don't overtly brag about your own brand.
People connect with other people's stories. Reader interviews, testimonials and case studies help prove your expertise through real-world examples.
Create Cool Visuals, Charts, And Images
Images and visual content can grab attention, convey information, and make your blog posts more shareable on social media.
Use Canva, Piktochart, Venngage and other graphic design tools to create eye-catching images easily.
Make your images scannable with minimal text, attractive fonts/colors, effective use of negative space etc.
Include custom graphics that illustrate key points from your post—infographics, charts, graphs, diagrams, screenshots etc.
Feature photos of customers, products, yourself, or related to your content topic to add visual interest.
Ensure any images are high-resolution, relevant, and use proper attribution.
Break up long blocks of text by adding visual elements throughout your posts.
Optimize images for SEO by using keywords in file names and alt text.
Compelling graphics make your content more visually appealing, digestible, and share-worthy on sites like Pinterest and Instagram.
Spread the Word on Social Media
The best way to get your content in front of a wider audience is to leverage your social media platforms. Share your blog post across all your social media accounts, including Facebook, Twitter, LinkedIn, and Instagram. Engage relevant online communities by posting in relevant Facebook Groups, subreddits, and LinkedIn Groups. Use relevant hashtags and tag influential people in your niche to expand your reach. Analyze your Google Analytics data to identify which social media channels drive the most traffic so you can focus your efforts accordingly.
Collaborate with Influencers
Reaching out to influential bloggers and social media profiles in your niche is an effective promotional tactic. Guest posting on popular blogs exposes your content to target new audiences. You can also invite influential guest writers to contribute posts to your blog. Partnering on co-branded content, social media takeovers, link swaps, and hashtag challenges are other ways to tap into influencers' engaged followings. Use outreach emails and Direct Messages to pitch relevant collab ideas that are mutually beneficial.
Optimize for Search Engine Discovery
You want your blog content to come up in relevant search results so your target keywords can discover it. Include keywords naturally in your title and throughout your posts. Write compelling meta descriptions that make searchers want to click. Add schema markup to enhance how your content is displayed in SERPs. Build backlinks by guest posting on authoritative niche sites. Promote your posts on social media using relevant hashtags and keywords. Check Google Search Console for impressions and clicks from search queries. Fine-tune your SEO strategy over time.
FAQs
What are the best ways to promote a blog on social media?
Some of the top ways to promote your blog on social media include sharing your posts in relevant Facebook and LinkedIn groups, engaging your audience through Twitter chats and Instagram stories, collaborating with influencers in your niche, and leveraging hashtags and mentions to expand your reach.
How can I drive more website traffic from search engines?
Strategies for driving more organic search traffic include creating content focused on high-volume keywords, optimizing pages and posts for SEO, securing backlinks from authoritative websites, leveraging Google tools like Webmaster and Analytics, and promoting your best content on Google through pay-per-click (PPC) ads.
What are some creative ways to promote my blog for free?
Some creative free blog promotion ideas include guest posting on other blogs, starting a podcast, sharing your posts in online communities like Reddit and Quora, networking with influencers for collaborations, email outreach to build partnerships, and tapping your own social media following for shares and engagement.
How can I measure the effectiveness of my blog promotion strategies?
Key metrics to track the impact of your blog promotion efforts include website traffic, blog subscribers, social media followers/engagement, email list growth, conversions (sales, leads etc.), rankings for target keywords, and direct traffic/referrals from promotional channels.
How often should I be posting new blog content?
Most bloggers recommend posting at least 1-2 times per week, preferably on a consistent schedule. But quality over quantity is key – it's better to post amazing content once a week than mediocre daily posts. Track your own engagement rates to determine the ideal frequency for your audience.
Conclusion
Promoting your blog in today's crowded online space takes strategy, persistence, and creativity. The techniques covered in this guide will help get your content in front of the right audiences, build your credibility, and drive the subscribers, leads, and sales you're after.
Don't get overwhelmed trying to do it all at once. Focus on mastering one or two new strategies per month. Analyze the impact on your KPIs. Then build on your successes over time for continual growth.
What blog promotion tactics have you found to be most effective? Share your experiences, and let me know if you have any other tips in the comments below!
References
I'm Alexios Papaioannou, a word wizard, and affiliate marketing ninja with a decade of experience crafting killer blog posts that captivate and convert. Specializing in affiliate marketing, content writing, analytics, and social media. My secret weapon is a love of running that boosts my creativity and energy. Let's create epic content together!