Increasing Online Sales at Christmas: Strategies for Success
How to increase your online sales at Christmas? It's not rocket science, but there are some things you should be aware of.
The holiday season is the most wonderful time of the year – and the most lucrative time for online businesses. Christmas shopping accounts for almost 20% of all retail sales each year, so it's a huge opportunity to boost your e-commerce revenue.
But with so much competition, how can you ensure your online store stands out from the crowd and maximizes sales at Christmas?
This comprehensive guide overview the top strategies and tips for increasing your online sales this Christmas season. From optimizing your website to running festive promotions, learn how to make the most of the holidays for your e-commerce business.
Boost Your Online Holiday Sales: Top Tips
| Tip | Description |
| --- | --- |
| Offer free shipping | Providing free shipping, even if only on orders over a certain amount, can incentivize customers to buy more to reach that threshold. |
| Send promotional emails | Send emails promoting sales, discounts, and seasonal offers to your email list in November and December. |
| Create gift guides | Curate gift guides with product recommendations for your audience and share on your site and social media. |
| Offer limited edition products | Release special holiday-themed or limited-run products to create excitement. |
| Run contests and giveaways | Contests and giveaways are great for engagement and lead generation during the holidays. |
| Optimize site for mobile | Many holiday shoppers will be browsing on mobile, so ensure your site is mobile-friendly. |
| Leverage social media | Promote your holiday deals and products on your social media channels. |
| Provide excellent customer service | Provide fast shipping, flexible returns, and stellar customer service to keep shoppers happy. |
Introduction
The 2021 holiday season saw record online sales of $204 billion, up 8.6% from 2020. But with more consumers shopping online, competition is fiercer than ever.
So how can you attract Christmas shoppers to your store and boost revenue this holiday season?
By optimizing your website, creating gift guides, bundling products, running festive promotions, and leveraging social media – you can significantly increase sales compared to previous years.
Let's explore these key strategies and tips for capitalizing on the lucrative Christmas shopping season.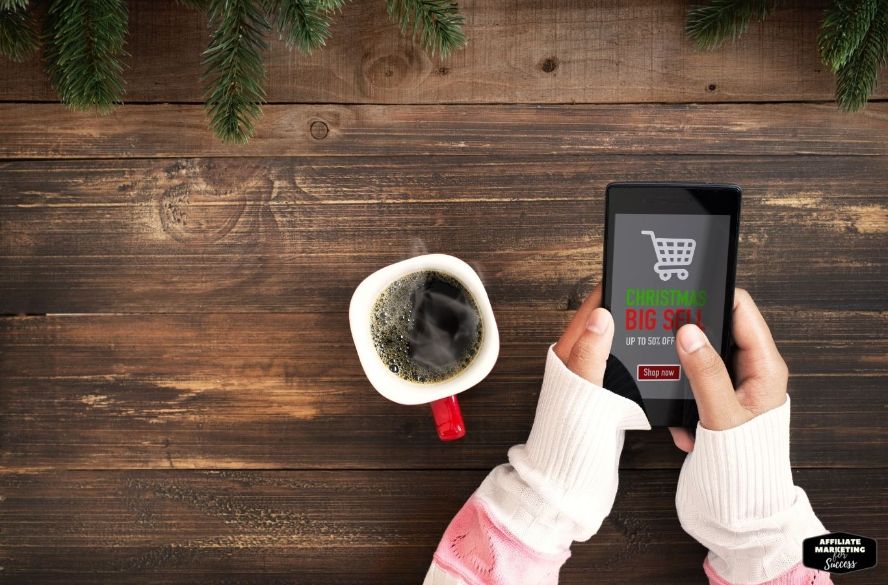 1. Optimize Your Website for Christmas Shoppers
Optimizing your online store for the holiday season is the easiest way to boost Christmas sales. Here are some quick wins:
Add a gift finder – Include filters to help customers find gifts based on recipient, price range, etc.
Offer gift wrapping – Provide gift wrapping options to add convenience.
Set up a Christmas countdown – Build urgency and excitement with a countdown clock.
Give festive discounts – Offer sitewide sales, bundled deals, and single-item discounts.
Highlight fast shipping – Promote same-day, next-day or express delivery options.
Get chatbot support – Automate sales and support with a holiday-themed chatbot.
Improve site speed – Optimize pages and images to increase site speed by at least 20%.
Making these small but impactful changes to your website can get customers in the holiday spirit and prompt more purchases.
2. Create a Fun and Helpful Gift Guide
Gift guides are an excellent way to boost Christmas sales. By curating products into themed guides, you'll inspire customers and make gift shopping easier.
Here are some tips for creating an engaging gift guide:
Split into categories – Segment by recipient, interest, price range, etc.
Add detailed descriptions – Don't just list products. Describe why each item makes a great gift.
Include reviews/ratings – Social proof like reviews and star ratings increase conversions.
Promote it – Share your gift guide on your blog, website, email newsletters, and social channels.
Use as a lead magnet – Offer the guide in exchange for an email signup to grow your list.
An organized, visually appealing gift guide showcases your products beautifully while helping customers choose the perfect gift.
3. Bundle Products Together
Product bundles increase order value and sales. And according to Packaged Facts, 61% of shoppers want to buy bundled gifts during the holidays.
Some tips for creating enticing holiday bundles:
Bundle complementary items – Products that work together, like bakeware sets.
Solve a common problem – Combine products that address a specific need.
Offer discounts – Bundle savings motivate purchases.
Match current trends – Create on-trend bundles like self-care packages.
Cross-sell best-sellers – Group popular products to boost sales.
Get creative with curated, discounted bundles that provide value and convenience for holiday shoppers.
4. Run a "12 Days of Christmas" Promotion
Counting down the 12 days of Christmas with daily deals and discounts builds anticipation and drives repeat site traffic.
Here are some tips for running a successful advent calendar promotion:
Reveal deals in advance – Let customers know what's coming so they're motivated to check back daily.
Vary deal types – Offer a mix of sitewide discounts, free shipping, BOGOs, free gifts, etc.
Limit deal availability – Scarcity creates an urgency to take advantage of the deal that day.
Encourage social sharing – Increase reach by incentivizing customers to share deals with their networks.
Highlight on your site – Feature each day's deal prominently on your homepage or in a pop-up.
Creative holiday promotions like 12 Days of Christmas keep customers engaged all season long.
5. Leverage Social Media Marketing
Social media is key for promoting your Christmas deals and inspiration. Here are some seasonal social media tips:
Ramp up posting – Share holiday content 2-3X more than usual.
Use festive visuals – Incorporate Christmas colors, Santa, trees, gifts, etc.
Engage your audience – Run holiday contests, create gift idea polls, and host live Q&As.
Collaborate – Partner with other brands to co-create content and run cross-promotions.
Pay to promote – Use social media ads to reach new audiences with holiday promotions.
Tag and highlight customers – Repost user-generated content showing off gifts and using branded hashtags.
Social media excites customers about festive sales, sharing gift ideas, and driving brand awareness.
Check your prices
Key Takeaways
Christmas shopping accounts for almost 20% of annual retail sales – optimize your online store to attract high-intent holiday shoppers.
Make gift-buying easier and inspire customers with curated gift guides segmented by recipient, price, etc.
Increase order value by bundling complementary products and offering bundle discounts.
Use festive promotions like 12 Days of Christmas to create excitement and urgency around holiday deals.
Capitalize on the holiday social media boost to promote gift ideas and seasonal sales.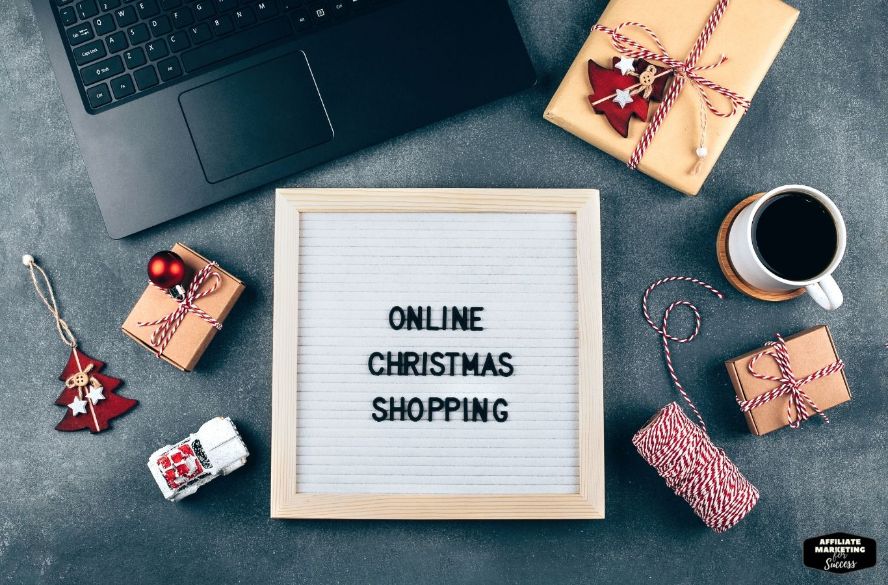 FAQs
What are the most important things to focus on for Christmas marketing?
The most important Christmas marketing strategies are optimizing your website for the holidays, creating gift guides, running promotions, and leveraging social media.
When should I start preparing my Christmas marketing campaigns?
You should start planning and preparing your holiday marketing campaigns at least 2-3 months in advance. This gives you time to optimize your website, curate gift guides, and line up promotions.
What's the benefit of creating a gift guide?
Gift guides reduce decision fatigue for customers and help showcase your products beautifully. Curated guides lead to higher conversion rates.
How can I use social media to boost Christmas sales?
Engage your audience with holiday contests and content. Promote gift ideas and seasonal sales. Collaborate with influencers. Pay for social media ads to reach new audiences.
What type of holiday promos work best to increase sales?
Creative and urgent promos like 12 Days of Christmas work well. Offer a variety of deals including bundled sales, BOGOs, free gifts, free shipping, etc. to incentivize purchases.
Conclusion
The Christmas shopping season presents a huge sales opportunity for e-commerce businesses. By optimizing your website, running promotions, curating gift guides, leveraging social media, and providing festive bundles and discounts – you can significantly boost online revenue.
Focus on creating a delightful holiday experience for customers to stand out from the competition. With the right Christmas marketing strategies, you can increase sales and acquire new loyal customers.
Have a wonderful and prosperous holiday season! Let us know if you have any other tips for increasing online sales at Christmas.
References
15 Christmas Marketing Ideas to Boost Your Sales [2022] – Tidio
Increased sales ; Christmas is the time of giving. This means that people are more likely to buy gifts for their friends, family, and loved..
Christmas Pop Up Ideas to Increase Your Holiday Sales
1. SALE! You need to show your customers your deals for the Christmas holidays. Most companies have seasonal promotions. That's why online sales..
10 Top Marketing Ideas to Spice Up Your Christmas Sale in 2022
Use social media to increase sales and profits during Christmas. Build a marketing strategy while considering your target audience's behavior. The holiday seaso..
5 tips to increase your sales on Christmas | Bloomidea
To help you make the most of your sales during Christmas, BloomIdea offers you 5 tips (and an extra one for bonus!) to increase your..
WooCommerce Online Stores In Christmas | Increase Sales 2022
12 tips to increase Christmas sales for WooCommerce- Festive banner, pop-ups, and a decorated landing page. Everything should have a Christmas spirit to it! But..
I'm Alexios Papaioannou, a word wizard, and affiliate marketing ninja with a decade of experience crafting killer blog posts that captivate and convert. Specializing in affiliate marketing, content writing, analytics, and social media. My secret weapon is a love of running that boosts my creativity and energy. Let's create epic content together!