How to Increase your Online Sales at Christmas?
How to increase your online sales at Christmas? It's not rocket science, but there are some things you should be aware of.
The most anticipated time for eCommerce owners is approaching since it is a custom for consumers to buy gifts to give to their loved ones. Therefore, if you have an online store, it is appropriate that you know how to increase your online sales at Christmas. 
So you must adapt your digital space to get new customers and retain those who already are. 
Why increase your online sales at Christmas?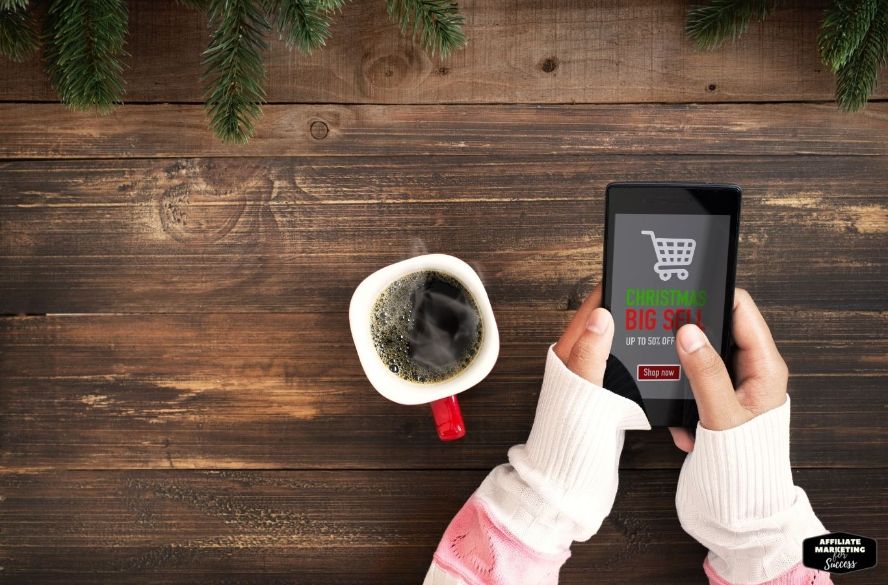 The Christmas holidays are marked by shopping, so it is time to prepare in advance and look for the highest possible profitability if you have an online store. At the moment, the world is experiencing a resurgence due to the new variants of Covid-19. Therefore, eCommerce has become the ideal solution for buying gifts. In addition, many e-commerce stores have incorporated the delivery service, which makes it even more seductive for consumers. As the last months of the year approach, sales begin to move like never before; some buyers start early to create a fund to secure holiday purchases.
You must review your digital marketing strategy and the products, advertising, offers, etc., to obtain the best economic benefits. Two things to keep in mind are the needs and expectations of your target audience. With this information, you can build a message that captures the interest of your consumers and create a sufficiently attractive commercial proposal.
List of secrets to increasing online Christmas sales
Next, I expose the secrets to increasing online Christmas sales:
Promote your eCommerce in Google Adwords
If you have a budget, I recommend hiring a campaign in Google Adwords. Your ads will be prominently displayed in search results when a customer searches for your product. In addition, it provides several benefits:
Improve the positioning of your online store because ads are created with the keywords that buyers use to find your product on the web.
The result is short-term, as it increases the possibility of bringing traffic to eCommerce, which translates into greater visibility of the products you market.
Develop content related to Christmas
It is essential to develop a content marketing plan for these dates, which is linked to the products you are going to sell. It would help if you wrote about your experiences of using the article. The writing should focus on the client perceiving the sensations of satisfaction and pleasure, among others.
Create product packs
It is a beneficial strategy. Consumers can give away various gifts or groups of products at a very affordable price. This allows you to persuade customers to click the buy button. Therefore, it increases the chances of sales. Even this will help you promote items that are not so commercial.
An excellent example of this is a gift box. You can put in your product and give them out for free. It helps convince people to purchase your product because they get something for nothing.
You can also use this strategy when giving away promotional products such as pens, t-shirts, mugs, etc. These things impact people's lives. Therefore by giving these away, you are helping them with their work or school.
Give Away Free Samples
Giving away free samples to potential clients is another way to increase sales. If you do this correctly, it could be quite lucrative. For example, if you were selling clothing, you would want to provide a sample of what was coming up next season. This would allow your customer to see how well received they would look.
This is an excellent opportunity for you to show off your company's latest designs. By doing so, you can gain more interest from your clientele. Also, you can let them know about upcoming events that you might have planned.
Discount Codes
Another secret to increasing your Online Sales at Christmas is by offering discount codes. These codes usually appear on social media sites like Facebook, Twitter, Instagram, Pinterest, etc. They are often used by businesses to attract new customers.
However, there is a downside to this method. People who get discounts may become loyal to one brand instead of yours. On the other hand, you can offer special promotions for existing customers.
Use Social Media Marketing
Social media has become one of the most effective ways to reach consumers. As long as you have a Facebook page, Twitter account, Instagram, YouTube channel, etc., you can easily connect with your customers.
In addition, you can reach millions of people who are interested in your brand, products, services, and promotions. The only thing you need to ensure is that you post regularly and frequently.
Make sure that you pay attention to all the social networks available. They may not be popular among your users, but you must still try them.
As mentioned above, there are many strategies to increase your online sales during the holiday season. However, an essential point is understanding what makes your business unique. Then, focus on developing a marketing strategy that works for you and your customers.
Incorporate a section of ideas for gifts
Buyers want to look good and feel that the gift chosen was the best decision, so it is convenient to have a help page to offer advice. Place examples of your products as gifts, taking into account gender and age, with your recommendations.
If you are looking for an item, not in stock in our store, we can provide you with information on ordering online or by phone. Another great idea is to have some ideas of what items may suit your customer's needs.
Use Christmas email marketing
It is effective to publicize the products you offer in your online store during the Christmas holidays. It is advisable to use a template related to the holiday season to create an emotional effect.
It is essential to have your customers segmented. You can customize the promotions according to their tastes and interests. Try that the message is clear and that the offer is attractive. Therefore, I recommend you place the original price with the discount. It is a strategy widely used by sales teams that work. Remember that buyers in the background always seek to save money.
Check your prices
Consumers, before buying, look for the best deals on the Internet and visit several websites before making their decision, so you should study your competitors' prices. You can likely offer a better promotion and attract new potential customers.
Provide different payment methods
One way to increase the chances of conversions in your eCommerce is to offer different payment methods such as:
Bank transfers.
Credit cards.
Debit cards.
Payment gateways such as Stripe, PayPal, etc.
Cryptocurrencies.
Mobile payment.
This aspect is highly valued by buyers, as it facilitates the experience of canceling their consumption according to their needs.
Offer free shipping
Evaluate if you can provide this service. Shoppers are looking for online stores that offer the best user experience. By doing so, you have a competitive advantage over the other eCommerce that are in your niche. According to the study conducted by the Kinsta portal, 79% of buyers want shipping costs to be borne by the company. The above reveals that you must weigh very seriously to reach your sales goals.
Use gift cards
It is an intelligent way to stimulate conversions and for the consumer to lose the fear of acquiring your product as a gift for a family member or friend. In this way, you allow the buyer to decide to take the item, but the person who receives the gift chooses the product that most interests him and can choose it according to his colors and style.
Make an exclusive product for the Christmas holidays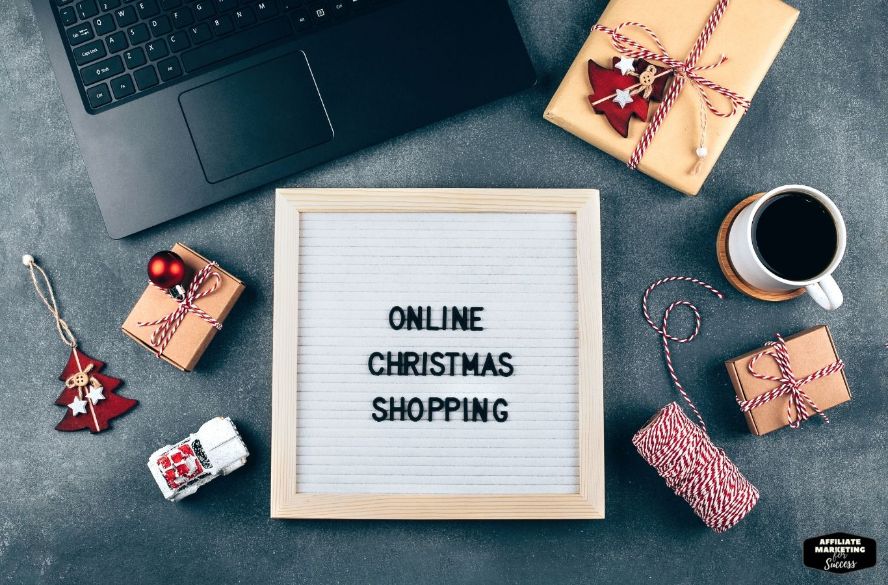 To do this, you must study a product that interests your consumers in marketing them. You can even give them to customers who make a considerable purchase. This helps strengthen the brand's image and create emotional bonds with the company.
Organize contests in your digital media
It is another innovative way to capture the attention of your followers, the idea is to develop a contest, and those users who win, are creditors of a discount coupon. It is to redeem it by purchasing an item in the online store.
Performing this action helps you promote your brand since it has a great viral reach on the web. It also allows you to achieve a higher level of interaction between your potential customers, which you can take advantage of to know their interests. These contests are especially beneficial when one of the conditions to participate is that the buyer shares information about your product on digital media.
Also, an essential element that you should not overlook is to use a hashtag related to the festive season. Consumers can find your contest when they type in keywords. It is recommended that you publish short messages using images alluding to Christmas.
Redesign the image of your online store
Change the home page for a Christmas theme. Use typical colors of these dates such as red, white, gold, silver, and green are the most used. This allows you to attract the consumer's attention and motivate them to browse in search of your product. Companies like Amazon and eBay do. In this sense, you can enter these portals and look for the template that best suits your interests, some are free to use, and others paid.
Increase your sales/conversion rates through the holidays
We have discussed how to increase your online sales during the holiday season. However, there are many ways to make sure that you keep the momentum throughout the year.
In conclusion, Christmas is a time when people spend money. And yet, most of us don't enjoy spending our hard-earned cash. So, why not make it fun and exciting? Use these tips to increase your sales!
Conclusion
In short, with the secrets to increasing your Online Sales at Christmas, you have an overview of the actions you must take in your digital space. At this time, e-commerce begins to move like never before; some shoppers keep money year-round to purchase products for their loved ones and themselves. Among the secrets to increasing online, Christmas sales are: promoting your eCommerce in Google Adwords, providing different payment methods, creating product packs, offering free shipping, etc.
I'm Alexios Papaioannou, a word wizard, and affiliate marketing ninja with a decade of experience crafting killer blog posts that captivate and convert. Specializing in affiliate marketing, content writing, analytics, and social media. My secret weapon is a love of running that boosts my creativity and energy. Let's create epic content together!