How to setup the basic SEO technical foundations for your blog
This article is one in a series that aims to understand the basic SEO technical foundations to optimize your blog.
To build an SEO-friendly website, you must lay some basic foundations before even thinking about writing content. These include knowing which search engine search engines return the best results for your search terms. You need to know what a keyword density indicator is, how it works, and how you can interpret its results. In addition, search engine optimization requires knowing how to target keywords on websites conducive to your business's interests. 
While SEO (search engine optimization) is a complex topic that takes years to master, there are several critical technical foundations that you can implement today to help improve your blog's search ranking. These include the basics like title tags, meta descriptions, and images. This article will cover these technical foundations and provide some tools to help you get started.
1. What is SEO?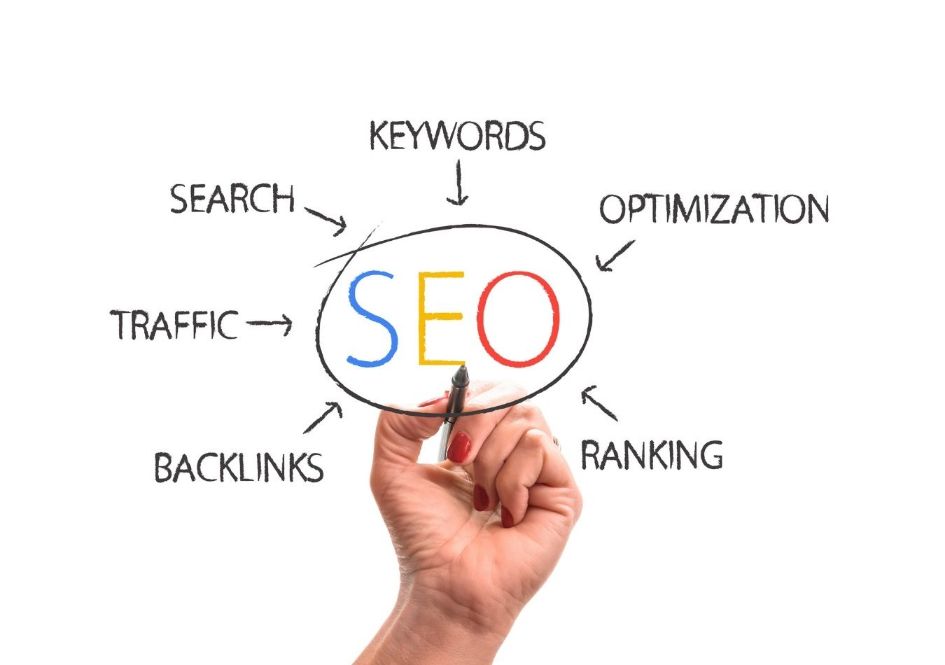 SEO stands for search engine optimization. It's the process of making sure your website shows up in search results when someone searches for something related to your business. This analysis is akin to the human curation of the internet.
While you might think that SEO refers to all the technical aspects of writing and delivering great content, it stems from a desire by internet users for relevant information to filter through the ever-increasing volume of information online. Search engines use data about your content to understand what topics are essential and users' priorities.
The more content you provide people with, the more relevant their answers to their search queries become. That means that the more you can set up SEO for your blog, the better your chances of being found amidst an ocean of content.
As well as helping Google understand when people are searching for you and relating your content to something on people's minds, you have a significant advantage at the start of writing because your posts will appear first in search results.
We'll cover how to do this in future articles, but the crux is that you need to use words and phrases relevant to your business. This includes keywords that describe your audience and what they're looking for. Your keywords play a big part in how your site shows up in search results, ranking higher and helping boost your site's visibility and traffic.
There are multiple ways to make sure your words appear in search results, some easier than others. Some tip apps have emerged, although Mac Deezer has evolved beyond that in recent years. You can be creative by being specific (i.e., "beaches in Margate, Britain"), using conventional words, or adding your wedding or product brand (think "lay down some foundation").
2. Why should you care about technical SEO?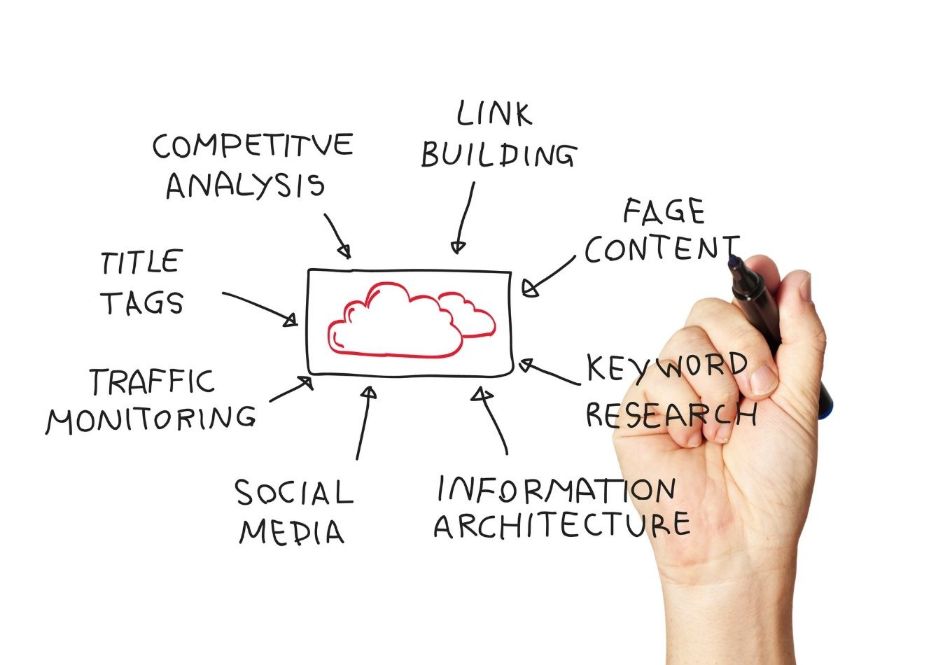 Technical SEO is the foundation of your SEO strategy. It's the set of technical onsite optimizations that you can do to improve your site's performance in search engines. It's also the foundation on which you can build your content marketing strategy. Let's dive in!
Since search engines (like Google) have evolved and improved over the years, your blog post probably deserves a few edits. Back in 2010, articles on these engines would be up to 25% longer.
Luckily, there's a range of free and premium SEO tools online that can help editorialize your SEO content. This includes things like title tags for your images and head tags for your website content.
(Free)Title tags help search engines better understand your website — their understanding is coded as keywords in your content.
Head tags tell search engines what your website's internal structure is, including the HTML structure of your site, as well as their titles.
So, adding some of these to your articles won't cost you a thing!
If you rely solely on your website's design for SEO, the results won't be great either. Head tags and titles are coded to anchor text and help search engines pick up on and remember your website structure.
(Free)Anchor tags help search engines understand your website better. Head tags and titles help them better understand your site content.
The best way to explain this is with an example.
Say you write an article on the benefits of writing on Medium. Instead of copy and pasting your paragraphs into a spammy blog post, you can use the free SEO plugin on this website to put your style guides into a meta section of your post.
This will help search engines better understand the contents of your Medium post. Google recommends putting your CMS's page types in these meta tags.
3. Why should you start with technical SEO?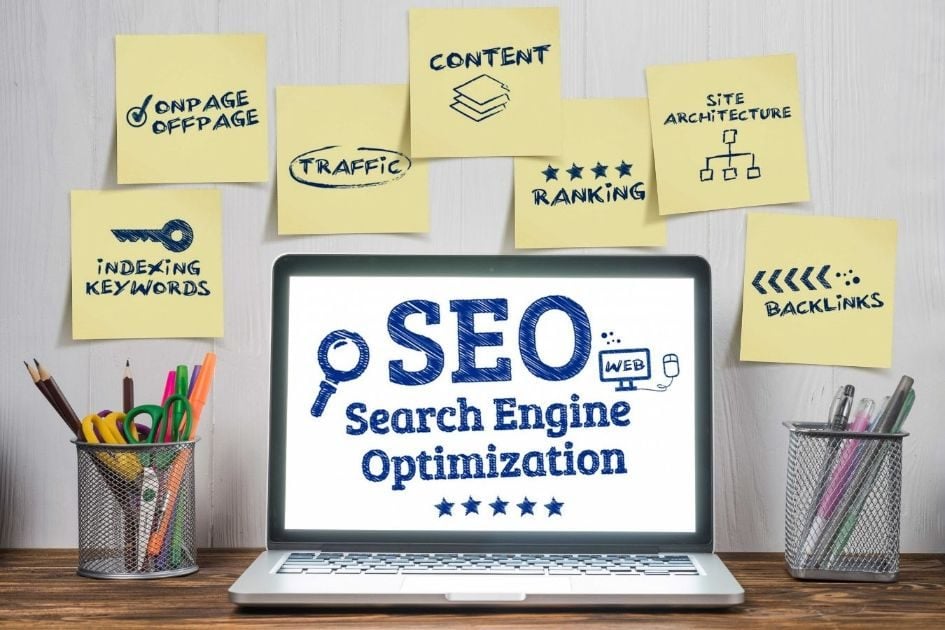 Technical SEO is one of the most critical aspects of your SEO strategy. It's also the first step of the process. If your technical SEO is poor, then everything else you do will be in vain. That's why it's essential to start with technical SEO when you're building a new website or making changes to an existing one. 
According to SearchMetrics, 73% of consumers can't distinguish between a technical SEO audit and a regular SEO audit. A good technical SEO report will give you an overall score that ranks websites on a scale from 1 to 5. This will allow visitors to know if your website is search-optimized immediately. Additionally, Google overhauled its algo in mid-2018 to prioritize developers and designers working on the technical aspects rather than just data analysis. This means that there is now a higher emphasis on innovation and best practices around solving problems rather than purely measuring what you have.
Without technical SEO knowledge, your website will have a tough time ranking higher in the search engines. Getting started requires some knowledge of HTML and basic coding rules that play a significant role. Without this knowledge, your website will have a challenging time ranking higher in the search engines.
When building or modifying theme pages, you should always create a post and a page specifically covering the essential HTML elements and coding points. Keep in mind that many CMS and theme plugins now provide a simplified version of these technical fundamentals. This means that many blog posts and templates lack all the technical elements that make a good post. This leads to poorly optimized blog posts that won't perform as well as they should.
Aim to enhance visitors' experience by providing SEO-enabled content. While keyword stuffing is explicitly discouraged by Google, you should avoid saying "any keyword." This will eventually hurt search engine results or lead to other types of bad SEO in the future. When you use intentional keywords in your posts, make sure you have a lot of them.
4. Summary of basic technical SEO, including title tags, meta descriptions, and images
The most important thing for technical SEO is having the correct title tags and meta descriptions. The title tag is the first thing someone sees when searching on Google for your business. The meta description is the blurb that appears under the title tag, usually containing a summary of your business and what someone should expect if they click through. 
These tags are important and dramatically increase your blog posts' search engine optimization (SEO) potential. However, it's also helpful to find out how to get started with SEO so that you can focus on the latter two.
First, you should look at your existing title tags. Do you have a good set of them? If not, it's probably time to create them. Follow these tips to make your title tags as valuable as possible:
Before uploading your tag, make sure you run it through a grammar checker like Grammarly.
The meta descriptions are structured as an introduction as well as listing any context for the post.
When you make a new post, you can decide how to format the meta description. This section is primarily to help search engines discover your blog and the blog post. Here are the essential elements you can choose from:
The simplest thing to do for the meta description is to copy and paste the information as is. However, it's also possible to use a free Write for Us tool to generate unique, helpful text for your descriptions. However, you will need to use it in conjunction with an existing title tag for SEO to work properly:
It's also possible to use Google's built-in tools — like that for the SEO checker — to help give you ideas on what to include in your meta description. Check out the following two example meta descriptions, one for articles and blog posts, for an idea.
5. Tools to help you get started on the basics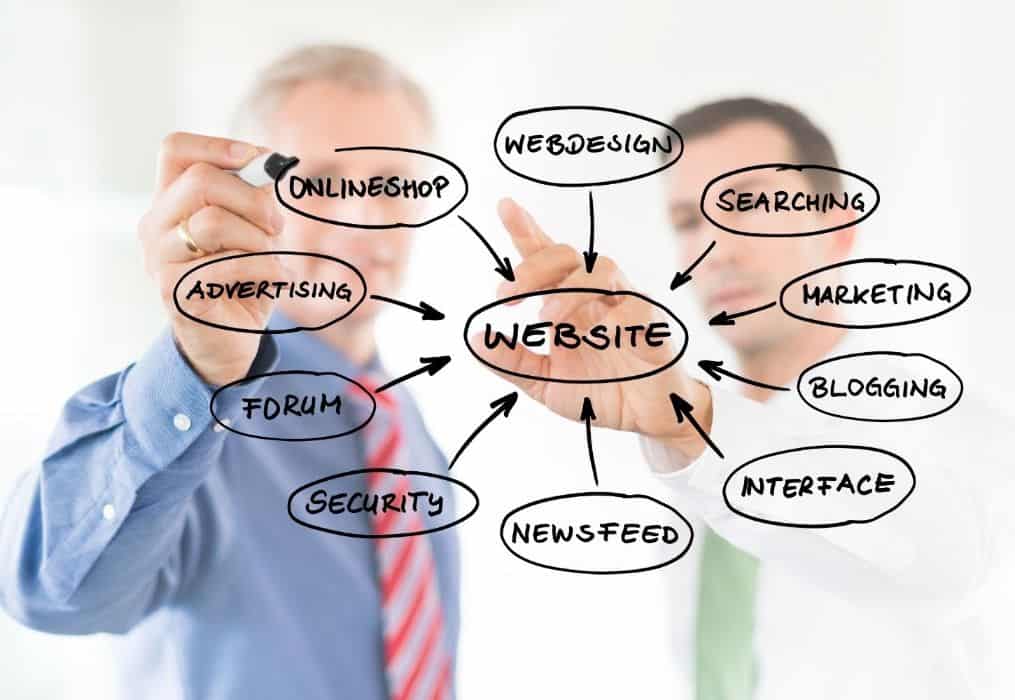 Blogging is a great way to get your name out there and build your brand, but it can be a little overwhelming to get started. Here are a few tools and resources that will help you get started: 
1) Get a custom domain. This will make your site easier to find and it's more professional.
2) Get a website host. Site builder tools like Squarespace and Wix help give you the structure you need to get started. 
3) Check out SEO principles. The authors I mentioned generate high traffic from search engines, so fundamentals around keyword usage, relevancy, and length are essential. 
4) Change the SEO image. SEO can be a contentious topic, but changing your image will help bolster your ranking much quicker. For example, if you're a fitness blog and your articles mention heart rate, you can change that by starting with a new image. 
5) Use email marketing. Google Ads can be a great source of paid traffic simply by using them. In addition, I like to try email marketing because it's free and easy to start. 
5) Digital marketing. Digital marketing strategies are the use of the Internet and digital technologies for marketing. Digital Marketing focuses on using channels and methods that enable an organization to analyze marketing campaigns and understand what is working and what isn't – typically in real-time. The focus is on engaging with customers and prospects in ways that drive profitable customer action.
6) Check out Ahrefs SEO Starter Guide. Arguably the best SEO tool. Get their ranking template to begin optimizing your site today!
We highlighted the importance of creating your unique SEO image in previous sections, but it's still important to keep in mind. As we discussed previously, people search via various engines. Most people perform their first search via Google, and when they're done, they check out the results on Bing, Yahoo, or others. These results give them a snapshot of the traffic quality in that region.
When someone goes to your home page, this information is displayed in a search result or snippet. But there aren't Google's keyword guidelines included with your development for search results on these other search engines. This is why many bloggers do weird things to boost their organic search engine ranking (like combining a personal brand blog with a couple of competitor websites).
FAQ
What is Technical SEO?
Technical SEO refers to enhancing the technical elements to improve the ranking of its pages in search engines.
How do search engines work?
Search engines can crawl or spider your site.
What can I do with them?
It's possible to block them from crawling certain content if you don't want them to go there.
What are the benefits of a technically sound website?
It is easy to crawl for search engine robots on a technically sound website.
Why do you need fast web pages?
People don't prefer to wait for a page to open.
What is the future of web experience?
Page experience will become a ranking factor in 2021, as it pertains to how quickly a page is.
How does Google search work?
The web pages are crawled and evaluated on a variety of factors.
What is structured data?
Other factors help search engine robots understand what your pages are about.
What are the technical mistakes you make?
You wouldn't be the first to prevent search engines completely from crawling your site by inadvertently putting a trailing slash in the incorrect location in your robots.txt file.
What are the technical requirements for a website?
Your users should be able to use your website quickly and easily.
How do I give robots directions?
The robots.txt file may be used to provide robot instructions on your website.
What is Robots Meta Tag?
The robot's meta tag is not something you will see on the page.
I'm Alexios Papaioannou, a word wizard, and affiliate marketing ninja with a decade of experience crafting killer blog posts that captivate and convert. Specializing in affiliate marketing, content writing, analytics, and social media. My secret weapon is a love of running that boosts my creativity and energy. Let's create epic content together!