How to analyze your blogs user behavior metrics
A well-defined content strategy and constant analysis of your blogs user behavior metrics are the basis for your posts' effectiveness. Doing so allows you to achieve the goals set, get readers, reach a wider audience, and generate more leads.
Measuring your blog's user behavior metrics and evaluating this data allows you to find potential issues that you pay attention to improve your content. So the importance of doing it right and knowing what those are for you to perform and analyze this data correctly. Besides, in this post, I explain how to make measurements with Google Analytics, a tool widely used for its potential to improve the reach of your content marketing.
Blogs User behavior metrics
Optimizing your website for conversions and traffic isn't always easy. Many factors are outside of your control – but user behavior metrics can indicate how you are doing. These are great metrics to track the success of blog posts.
You can get creative with user behavior metrics. You have the liberty to define your metric and measure it against the number of visitors you have in a given period.
Your blog user's behavior refers to what your audience does once they click on any link that directs them to your posts. The moment your website is loaded with the information they're interested in.
In this regard, one may ask:
Do you read all the content?
Do you click anywhere on the page?
Do you quickly access and leave the page?
That's why here I detail the metrics that relate to this behavior on your blog.
Pageviews
A pageview is a single visit to a web page. Pageviews are usually not equal to sessions. A person browsing one web page, then going back and forth between a couple more pages will be counted as 2 pageviews. Pageviews are generally expressed as the equivalent of a single printed page. Still, there are various metrics for website traffic that may differ depending on the type of content published (such as blogs, e-commerce sites, etc.).
Page Views relates to the total number of times a specific content or webspace within your blog has been uploaded. This metric gives you information about visits compared to other posts at the same time. For example, if you post two positions, you can look at each post's views and analyze why you have more traffic on each other.
This metric is taken into account regardless of the number of new or recurring sessions or users visiting any web pages. If you access a post 5 times in the same session, it will count the 5 visits without considering that it is the same reader.
To measure Page Views, you can use Google Analytics and go to the Behavior section. Then you have to go to Site Content and finally click All Pages. Once there, you can use this tool's filter to observe specific URLs, view unique views, etc.
New and recurring visitors
New and recurring visitors represent a metric that shows you the relationship between users who visit a specific page of your blog for the first time and those who return. In this way, new readers are potential leads, and the returning ones represent those who like what they read.
To measure this metric, you must go to the Google Analytics platform and click on the Audience section. Then you must select the Behavior tab and click New vs. Recurring.
Pages/session or Depth of visit
The Depth of the visit represents the average number of pages viewed in a single session, starting with the home page on which they land. If you reach one of your posts from a link placed on any website, the account begins from that section of your blog.
This indicator is of interest because you know the degree of commitment that readers visit your content have. So if it's too low, it represents disinterest for some reason, such as low quality of your blog design, slowness, insufficient information, or anything that prevents them from moving forward.
You can use this metric to analyze the most visited pages from a given section. This allows you to improve them to achieve conversions and make your users satisfied.
To measure this metric, go to Google Analytics, locate the Audience, Behavior section, and then click Engagement. Then keep you from choosing the number of pages per session, and you do this by finding the distribution tab.
Traffic sources
Traffic sources represent the channels that most capture visitors to your blog. This metric helps you evaluate which channels are best for you and which to discard.
If you want to measure this parameter to Acquisition, then click All traffic and last click Channels. Using this indicator well, you discover the most powerful channels to invest your resources and time.
Bounce rate
Bounce rate is an important metric that shows how many visitors left your site instantly and never returned. It is calculated by the ratio of total page views and total unique visits or counting the number of pages each visitor visits and dividing by the number of unique visitors. As it relates to online marketing, users with a higher bounce rate are 2x less likely to convert into customers than those who stick around.
The bounce rate refers to visitors who leave your blog without visiting any other section of it. To learn about this value, in Google Analytics, visit the behavior section, Site Content, and then click All Pages.
Average time spent on the page
The average time spent on the page is a fact that allows you to different readers who are committed to your content and those who are not. That is, you can decipher those who carefully read what you post from the curious. However, the time in some sections of your blog is significantly lower than in others. For example, it is not the same to read a Mission or Vision page as a post of 1500 or 2000 words.
In this case, you should evaluate your blog's websites that have less time to stay than those with a higher value. It would help if you determined what strategy you can apply to improve those and to do this. You have to analyze issues such as length, format, theme, etc. Evaluate that they have the best performance sections and apply them to which you want to optimize.
To measure this parameter, go to Analytics, visit the Behavior area, and then Site content and click All Pages. If you do it right, you can get the value you need to make your users have a better experience on your blog.
Unique visitors
Unique visitors is a metric related to new users who visit a specific section of your blog. Unlike Page Views, this gives you more detailed information that indicates how much you're public.
To measure this value, you need to open Google Analytics and go to the Audience section. Then it would help if you went to Overview and finally to Top Row. In this case, you must select the tab that is second from the left in the program interface, and you must choose the date you want to analyze.
Conversion Rate
Conversion rate is the number of unique visitors performing the desired action divided by total unique visits. The desired action might be a sale or a click on the affiliate link in affiliate marketing terminology. Conversion rates can be calculated for individual marketing channels, the whole online community or website in general, and more extended periods, like year or quarter. These are important to consider if you want to define your affiliate marketing success rate and improve it over time.
Conversion rate has become a buzz phrase in the affiliate marketing world. Affiliates need to understand how important it is to convert customers as much as possible while on your website. This article will walk you through why the conversion rate is so important and ways of integrating affiliate marketing for success into your website.
Pages per session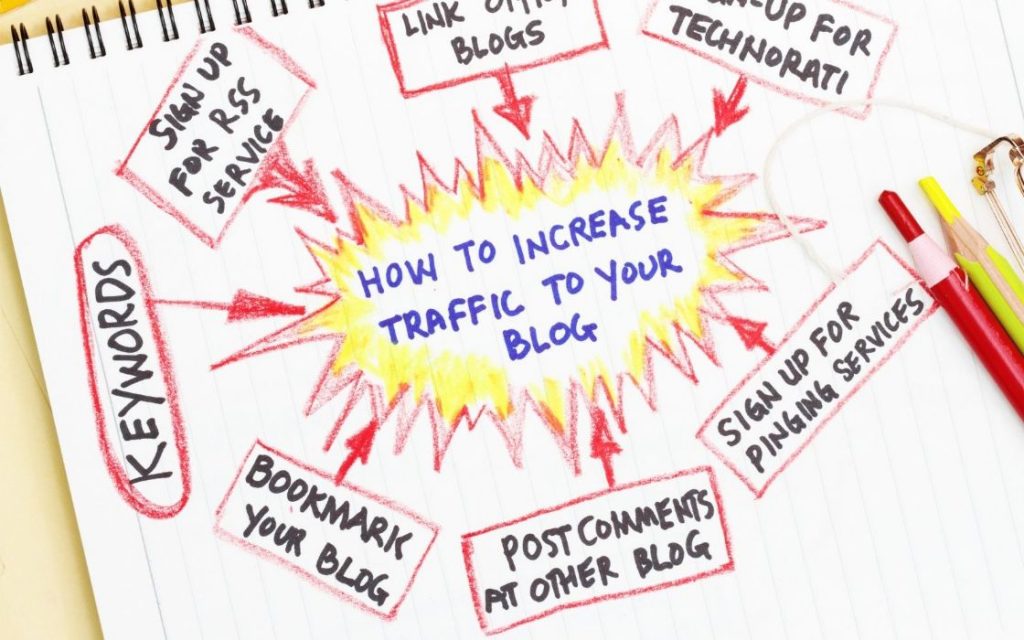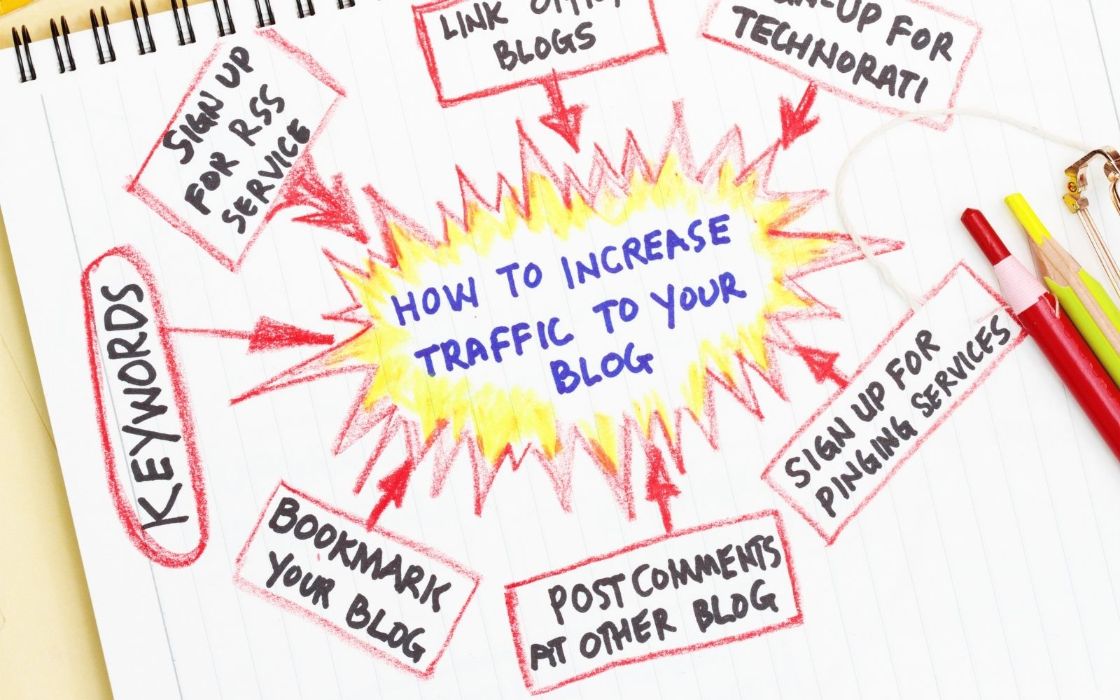 The pages per session parameter indicate page views in a single session and determines if the content is well organized. This lets you know if your audience can feel motivated to discover new sections of your blog.
Open Google Analytics and go to Audience, Overview, and then Visit Depth. If you analyze this value well, you optimize the internal link building or apply what you think is appropriate to improve your readers' experience.
Knowing user behavior metrics on your blog is essential because it allows you to determine if something fails to optimize it and attract more visitors to your online site. Use tools like Google Analytics and quickly analyze each of the metrics described here.