Creating SEO-Friendly Blog Posts that Drive Conversions
Read this article to learn how to create SEO friendly blog posts that convert. We'll provide you with a step-by-step process to create pages that get noticed by the search engines, and most importantly, rank highly in Google.
Creating blog posts that rank high in search engines and convert readers into customers or email subscribers is the holy grail of blogging. With some strategic SEO writing and optimization, you can create content that drives organic traffic, leads, and sales. In this comprehensive guide, we'll cover the key steps for crafting SEO-friendly blog posts that get results.
Craft SEO-Friendly Blog Posts Like a Pro
| Point | Details |
| --- | --- |
| Choose the Right Keywords | Research keywords related to your niche using tools like Google Keyword Planner. Select keywords with sufficient search volume and low competition. |
| Optimize for On-Page SEO | Include keywords in headings, URL, meta description, image names/alt text. Make content scannable with formatting. |
| Create Quality Content | Provide value to readers. Write long, in-depth articles with unique insights. Add images, charts, videos etc. |
| Promote Your Content | Share posts on social media, submit to online communities. Link internally to provide more context. |
| Analyze and Improve | Check Google Analytics for traffic sources, popular pages etc. Refine content based on reader feedback. |
How to create SEO Friendly Blog posts that Convert?
SEO writing refers to creating content focused on ranking in search engines and driving traffic to your site. With 94% of all website traffic coming from search engines, optimizing your content for discoverability is essential.
The benefits of ranking on page one of Google are clear:
More traffic – Page one rankings can result in thousands of visitors per month from organic search alone.
More leads – Higher rankings lead to more conversions, email subscribers, and sales inquiries.
Authority and trust – Google favors and promotes sites that consistently publish high-quality, relevant content.
By following SEO best practices and formatting your content strategically, you can tap into this lucrative organic traffic source. In this guide, we'll overview the key steps for creating blog posts optimized for both search engines and conversions.
Think before you start writing
One of the things that bloggers need to be aware of when it comes to posting creation is SEO. This refers to how you create your posts and what keywords are used in their titles, tags, and content for better visibility on search engine results in pages (SERPs).
Even if you think you're doing everything correctly, your blog's prospects of success remain low unless you properly conduct SERP optimization. Understanding a subject is required for search engine optimization. It would be beneficial if you also have a certain specialty in mind.
The more niche-oriented you can make your blog, the higher chance that people are searching for related terms will turn up your content; this is especially true if you have a lot of shared content around related topics.
Blogging may be a struggle, especially when you have a busy life or work. You must prioritize what matters most and make sure that the things that matter most to you are at the top of your list. It's like putting together a puzzle without looking at all the pieces first. The pieces won't align themselves until you take the time to look closely at how they fit together.
You can save time by thinking about what you will write in your blog post before writing it. If you're spending too much time thinking, you're missing from the actual work later in the process. Don't wait until you're ready to write the post to do more analysis and research.
Find a Keyword
Thorough keyword research is the foundation of effective SEO writing. You need to identify high-potential keywords that have sufficient search volume but low competition.
Tools like Ahrefs' Keywords Explorer allow you to research and discover valuable keyword targets:
For a food blog, good keyword examples include:
Air fryer recipes
Meal prep ideas
Keto snacks
Bad keyword examples:
Cooking
Dinner recipes
Lunch meal prep (too long-tail and low search volume)
Look for keywords with at least 1,000 monthly searches and low competition. Match your keywords to your website's focus area for optimal relevance.
It's also crucial to check the searcher intent for your keywords, which we'll cover next. You want to match the intent in your content format and angles.
A blog post needs a title, an introduction, a body, and a conclusion
When making a post, there is an important guideline that you must follow. You must create the structure of the blog post in the most relevant way. This guideline has been handy for me over time because it forces me to think through various options quickly and see how each would impact the overall readability of the post. If you follow this guideline, your posts will be more likely to rank for the right keywords, get more shares, and attract more traffic from search engines.
A blog post should have a title, an introduction, a body, and a conclusion. A good title is catchy but also describes the post. On the other hand, the introduction should summarize what the reader can expect to get out of the post. The body should be the longest part of the post and contain the bulk of your content. Finally, the conclusion rounds it all up with suggestions on how the reader can improve their workflow.
Another thing to remember while you write is to avoid include too many links in your blog article. A blog article must concentrate on a single subject or improve on something that the readers already know. Quoting Neil Patel of Peak Prosperity, There is something to be said for building an audience and implementing a strategy to build a community.
Key takeaway: make sure your reader can easily find the information they need with a concise title, an introduction, and a body.
Check Search Intent
Search intent refers to the motivation and goal behind a searcher's query.
Matching the intent in your content with the user's intent in searching is crucial for creating pages that satisfy searchers and convert readers.
There are three main types of search intent:
Informational – Searchers want to learn or research a topic. Offer comprehensive information.
Navigational – Searchers want to find a specific website or webpage. Provide direct links.
Transactional – Searchers want to complete an action like a purchase. Include clear calls to action.
You can get a sense of intent by analyzing the top-ranking search results and SERP features like:
Featured snippets – Quick answer to a question
People also ask – Related secondary questions
Related searches – Other popular keyword variations
Creating content tailored to search intent leads to higher click-through rates and conversions.
Choose a Winning Format and Angle
With your keywords and intent in mind, the next step is selecting a compelling format and angle for your blog post.
Some popular options include:
List posts – e.g. "10 Air Fryer Dinner Recipes"
How-tos – e.g. "How to Meal Prep for Weight Loss"
Guides – e.g. "The Complete Guide to Keto Diet Meals"
Case studies – e.g. "How I Lost 20 Pounds Through Meal Prepping"
Tools like BuzzSumo and Ahrefs' Content Explorer allow you to analyze top-performing content and headlines in your space:
This market research can inspire unique angles and topics to stand out. Always focus on providing maximum value to your readers.
Craft a Data-Driven Outline
With your format selected, the next step is structuring your post to maximize SEO potential.
An effective outline includes:
Strong headline incorporating the target keyword
Introduction paragraph clearly summarizes the post's focus
Informative headers and subheaders related to the topic
Multimedia elements like images, charts, or videos
Clear section for the conclusion and call-to-action
Bad outlines are disjointed, lack continuity, and contain thin or unrelated content.
Tools like Webpilot and Ahrefs' Content Assistant allow you to generate outlines based on top-performing content:
This data-driven approach results in structures optimized for search and user experience.
Write the Post
With your outline completed, it's time to bring your blog post to life through compelling writing and optimization.
Writing tips
Craft clickable yet informative SEO titles
Start with a captivating introduction that provides an overview
Make sections and paragraphs direct and scannable
Use multimedia like images, charts, or videos to engage visitors
End with a strong conclusion and call-to-action
Pro writing tools like Grammarly and Hemingway Editor help improve readability.
Step 6: Optimize Your Post for SEO
The final step is completing on-page and technical SEO optimization to maximize organic visibility and rankings.
On-page optimization tips:
Include target keyword in meta title and description
Use keyword in subheaders (H2s and H3s)
Include image file names and alt text with keywords
Interlink internal content using keywords as anchor text
Format content into scannable sections and bullet points
Technical site audit tools like Yoast SEO and Ahrefs' Site Audit allow you to identify and fix issues:
Covering both writing and technical factors is key for SEO success.
Blog titles should be clear and concise for higher ranking on Google, Yahoo, and Bing search engines
The title of your blog article is a critical step for SEO reasons and user-friendliness. A decent title should have a character length of 55-60 without pauses in the SERPS. A collection of power words, proved by study, makes titles more appealing and clickable. Your URL format alone is not a significant ranking factor when it comes to Google. If you wish to modify your URL after an article is published, you must implement 301 redirects to maintain your rankings. Some studies support this. However, as stated many times by Google, your URL format is not necessarily the essential aspect.
Your blog's title is one of the most important elements because it's the first part of your blog that people will see. The title of your blog must be clear and concise. Making it catchy is not as important as getting people to read your blog post.
Your SEO title can help other users find your content by indexing your site on Google.
Optimize the headers of the blog post
A well-optimized blog article follows these guidelines when it comes to headers. There is just one h1 element on the page, which is typically the same as the article's title. The major parts should have an h2 and the subsections an h3. When you establish a solid blog structure, then it's simple to get the headers correct.
Header tags can make or break your website. This is because they influence how users perceive the website. Headers are essential because they help visitors find what they're looking for. A header with a search term can help Google perceive your site as more important, leading to more traffic and better sales. On the other hand, having text such as [Large Image] above a navigation bar can show off your e-commerce related material too much. It can also make people less likely to buy from you if they don't need anything immediately.
I use a free tool Sharethrough Headline Analyzer which helps you measure how engaging your headline is. You can also optimize titles using content enrichment using social media and SEO-friendly hashtags.
Create the ideal URL for your post
For some, the blog URL is their golden ticket to building a successful online empire. A strong domain name can mean everything for your business; it's why there are so many blogs out there with URLs that seem more like works of art than simple identifiers or words on paper. Whether you're looking at one-word names (like The New Yorker) or those packing in several phrases and terms amid an assortment of letters and numbers, these brands have proven time again that they know what it takes to make people click through en masse – all while retaining organic search engine optimization benefits too!
One of the most important aspects of a blog is an URL. You want to make sure that your URL is perfect, but you don't know where to start with so many options. But why make an URL? It's because, without a URL, people can't find your website on search engines, and it could be losing money. If you look at the top websites in each category, you'll see they all have one thing in common – an awesome URL.
Creating a new blog post can sometimes feel overwhelming because there's so much at stake when choosing the right URL name or title, given all of its possible consequences on ranking in Google search results pages (SERPs). If you've ever seen a blog post with tons of links pointing to it, this is why. The SEO-friendly URL helps Google find your content more accessible and rank it higher in SERPs. While you can never predict exactly how Google will rank a website, it's usually a good idea to have a consistent and easily accessible URL for your website so people can easily access it when they're looking for something specific.
Don't spend hours creating an SEO-friendly blog post
As a startup, it doesn't make sense to spend hours creating an SEO-friendly blog post. Headline experiments performed on 30 popular blog headlines of major media websites like:
The New York Times,
USA Today, and
The Washington Post can tell you that.
Poorly written blog posts will cause you to drop your startup blog, which has many potentials. However, focusing too much on SEO can leave your startup with little time for making actual sales and customers. It turns out; timing is everything.
When it comes to content, it's all about how you craft it and your brand's positioning. Once you have the majority of your article written, shift towards the introduction. Here, start writing a simple three to five-sentence summary. Allow your audience to pass through this summary quickly. Exploring everything from top to bottom will help the reader grasp the significance of your post.
The introduction should be short but informative
This will help grab your readers' attention and keep them reading to learn more about your topic of choice. The introduction is the first thing people will read, making sure it's short, sweet, and to the point. You want people to read the introduction and be intrigued enough by what you've written to keep reading.
The subtitle is a brief highlight of the main points from your article. Write it in a way that is clear to understand what you wrote and why it's essential. You can add a few additional thoughts, but keep it to the main points.
The body of the article is your content. Whether you're writing an SEO-friendly headline, a description, a data point, or anything else you write, make sure you've created your content in the right format.
Use short paragraphs
Use short paragraphs (2-3 phrases long) and use different formatting choices, i.e., bold, italic, underline, to make the text less dull. Don't simply put big paragraphs on a page and click the publish button. Make it simple for your readers to read the information on mobile since there is a high chance that the bulk of your readers may be on mobile.
Don't neglect internal and external linking
Internal linking is a highly efficient and simple-to-follow SEO strategy that offers a lot of advantages. It helps search engines discover new pages on your website when crawling a page.
Internal linking works by detecting URLs with specific keywords in the URL (not including the domain name, such as www.example.com), then using techniques to locate and follow those links wherever they lead. If you have a blog with many external links pointing to it (such as for a news site), it might be more effective using this technique than if you could carefully craft each link telling search engines where to look for the real article.
It also helps Google discover what keywords someone is using, even after they have left the page. The trick is determining what keywords someone is using on related pages. This is where internal linking comes in handy. You can use it to tell search engines that you are not just another page with no special treatment – you are, in fact, a prime candidate for increased traffic because
Use high quality and highly relevant image
The image that you're using has a significant impact on where people find your content. Make sure it's relevant and high-quality. Your image should be unique but not too cluttered. Make sure the colors, font, and logo complement each other and that it's easy to tell what the submitted content looks like. Your images are what people see before scrolling down your page.
Optimize meta description
You are unlikely to rank high if you know nothing about optimizing meta descriptions for your articles on the blog. But the more of these descriptions are optimized, the better chance you have at getting found by search engines. The better the title, the more likely it is that someone will read it and take action on something you have to say. The better the writing, the higher chance you'll get clicked and take away a sale or lead (not necessarily a sale or lead, but conversion).
There are so many little things that contribute to getting your content seen and read by search engines that it's worthwhile pursuing expertise in optimizing meta descriptions so you can get more backlinks from search engines while providing value to your readers.
The first thing Google will see on your post is the description tag. It's a summary of what you're saying in less than 200 characters, so it needs to be engaging and valuable enough for people to follow your link or visit your blog.
Google may opt to display the description when they show search results; make yours compelling by including an interesting hook, strong language (but not too much), and ensuring that all key points are clear!
FAQs
1. How can I make my blog posts more SEO friendly?
Answer
You can optimize your blog posts by using relevant keywords, writing high-quality content, and improving website loading speed.
2. What are some tips for creating blog posts that convert?
Answer
To create blog posts that convert, focus on understanding your target audience, using compelling headlines and strong CTAs, and providing valuable content.
3. How important is keyword research in creating SEO-friendly blog posts?
Answer
Keyword research is crucial for SEO-friendly blog posts as it helps identify relevant keywords, improve rankings, and attract targeted organic traffic.
4. Should I include internal and external links in my blog posts?
Answer
Yes, including internal and external links in your blog posts can enhance SEO value, provide additional context to readers, and improve the overall user experience.
5. How can I optimize my blog post's meta tags for better SEO?
Answer
To optimize meta tags for better SEO, try using relevant keywords in the title tag, write compelling meta descriptions, and ensure unique tags for each page.
Conclusion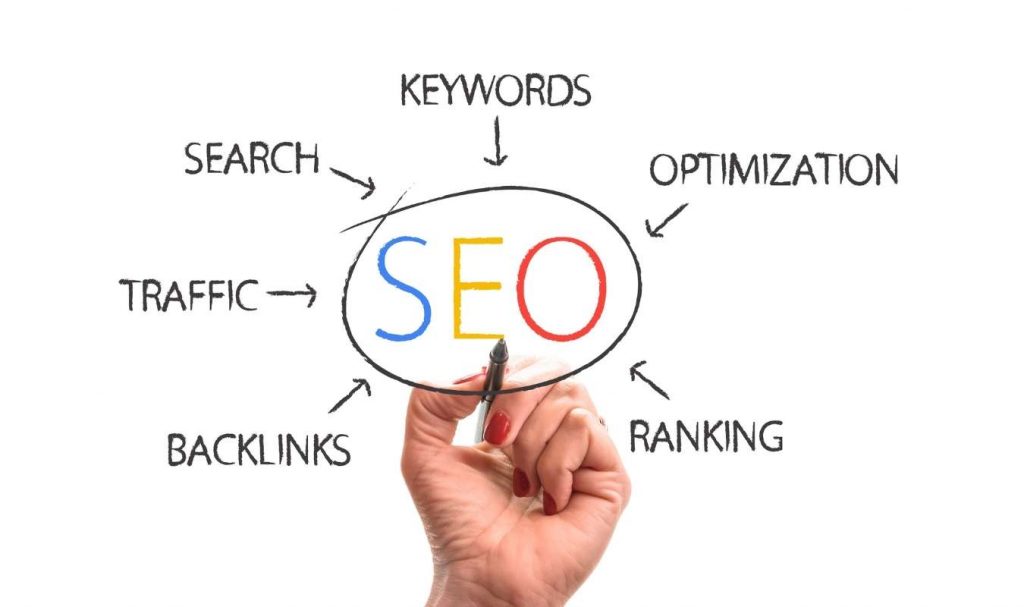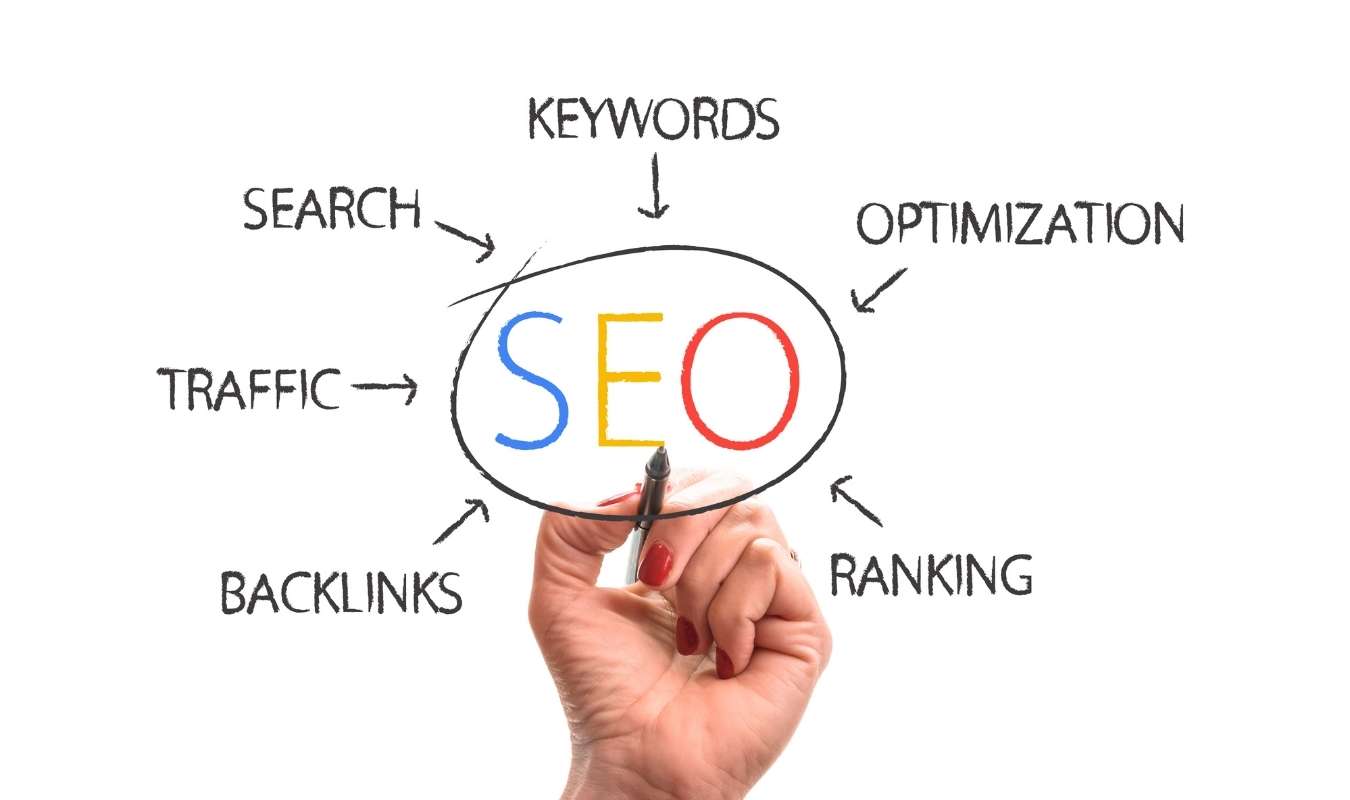 So, here it goes! If you've been struggling to write blog posts that convert, it might be time to rethink your strategy. To make sure your content is search engine-friendly and has the best chance of being seen by customers looking for what you offer, we recommend following these tips below when writing a post for our blog or any other marketing campaign.
Think about what matters most to you before you start writing your blog post. Bloggers need to be aware of the importance of search engine optimization (SEO) for their posts' success. Do more research and analysis before you write the post, if necessary.
By following this strategic process, you can create SEO-friendly blog content that ranks highly and converts readers. Focus on:
Thorough keyword and topic research
Understanding and matching searcher intent
Formatting content for maximum engagement
Structuring posts for continuity and flow
Optimizing content for on-page and technical SEO factors
Consistently publishing valuable content optimized for search visibility is the path to search engine dominance.
References
1. SEO Writing: 12 Tips on Writing Blog Posts That Rank on Google – HubSpot Blog
12 Tips on How To Incorporate SEO in Your Writing 1. Use headings to your benefit. … 2. Optimize your content for featured snippets. … 3. Write for humans, not search engines. … 4. Include keywords in your meta description. … 5. Add alt text to images. … 6. Start with keyword research.
2. How to Write SEO Friendly Blog Posts – My Step by Step Process – Reliablesoft
1. Think before you start writing · 2. Create the structure of the blog post · 3. Craft the title and URL · 4. Use headings correctly · 5. Keep your …
3. Writing SEO Friendly Blog Posts that Convert – LinkedIn
Step 1 – Grab your keyword research spreadsheet (or perform keyword research if you don't have done it yet) Grab it here. Outcome: You have …
4. 10 tips for an awesome and SEO-friendly blog post – Yoast
Writing tips for SEO-friendly blog posts · 1. Think before you write! · 2. Devise a structure for your post · 3. Use paragraphs and headings · 4.
5. EASY STEPS TO CONVERT YOUR REGULAR BLOG INTO AN SEO BLOG
Keyword research is the first step to make content SEO friendly. It is the dominant step when you are converting your blog into an SEO blog.
6. How to Make Content SEO Friendly – Convince & Convert
1. Match Your Content Idea to a Searchable Phrase (Search Query) · 1.1. Type Your Terms into Ahrefs · 1.2. Discover What Your Future Competitor is Ranking For · 2.
I'm Alexios Papaioannou, a word wizard, and affiliate marketing ninja with a decade of experience crafting killer blog posts that captivate and convert. Specializing in affiliate marketing, content writing, analytics, and social media. My secret weapon is a love of running that boosts my creativity and energy. Let's create epic content together!