Exploring the Best Topics for Your Digital Marketing Blog
Writing about the best topics on your digital marketing blog will give you a head-start in your online business. Every day hundreds of blogs are created on the Internet, and each deals with interesting content that must be related to the website's theme. Many of those cover topics corresponding to digital marketing, so if you want to create a blog of this style, you should know what you can write about it. Due to the above, I explain the topics for the most popular digital marketing blog within this niche in the following lines.
Before addressing any topic related to digital marketing, you must know this niche by having experience carrying out projects or general knowledge. Above all, consider it if your blog offers digital marketing services, such as climbing positions in search engines, creating a landing page, local SEO strategies, and web analytics.
With your digital marketing blog's help, you can promote your services to get economic benefits. But you also make yourself known and increase the authority of your website. However, you have to write content. It would help if you also related it to the niche to which your blog belongs so that any user who needs information about it finds it on your website. With this, you'll have a better chance of attracting online traffic and generating leads if it's one of your goals.
Supercharge Your Digital Marketing Blog with These Hot Topics!
| Topic | Why It's Effective |
| --- | --- |
| SEO | Evergreen content that ranks well and brings in organic traffic |
| Social Media Marketing | Shareable content that spreads awareness of your brand |
| Email Marketing | Builds relationships and trust with subscribers over time |
| Content Marketing | Valuable information attracts links and social shares |
| Influencer Marketing | Leverage influencers to expose your content to new audiences |
| Marketing Automation | Streamlines lead nurturing processes to convert readers |
| Analytics and Reporting | Data insights help create targeted content and optimize efforts |
Top Topics for Successful Digital Marketing Strategies
The table below outlines several essential topics related to digital marketing, along with a brief description, rating, and links to relevant resources. These topics were selected based on their significance and popularity among digital marketers and their potential to drive business growth and success. By exploring these topics and utilizing the resources provided, marketers can gain valuable insights and develop effective strategies to achieve their marketing goals in today's fast-paced digital landscape.
| Topic | Brief Description | Rating | Links |
| --- | --- | --- | --- |
| Digital Marketing Strategies | Best practices and strategies for digital marketing campaigns | 8/10 | https://www.digitalmarketer.com/blog/digital-marketing-strategy/ |
| Online Sales | Strategies for increasing online sales and revenue | 7/10 | https://www.shopify.com/blog/online-sales-strategies |
| Content Measurement Platforms | Tools and platforms for tracking the effectiveness of content marketing strategies | 6/10 | https://www.crazyegg.com/blog/content-marketing-analytics/ |
| E-commerce Site Positioning Tips | Techniques for improving the performance and visibility of e-commerce websites | 6/10 | https://www.bigcommerce.com/blog/e-commerce-seo/ |
| Lead Generation Practices | Strategies and tactics for generating leads and converting them into sales | 5/10 | https://www.marketo.com/lead-generation/ |
| SEM and SEO Best Practices | Techniques for optimizing search engine results and search engine marketing | 4/10 | https://moz.com/beginners-guide-to-seo |
| Current News | The latest news and trends in the world of digital marketing | 3/10 | https://www.marketingweek.com/category/digital-marketing/ |
| Social Media | Strategies for effective social media marketing and engagement | 2/10 | https://sproutsocial.com/insights/social-media-marketing-strategy/ |
Topics for a digital marketing blog
1.- Digital marketing strategies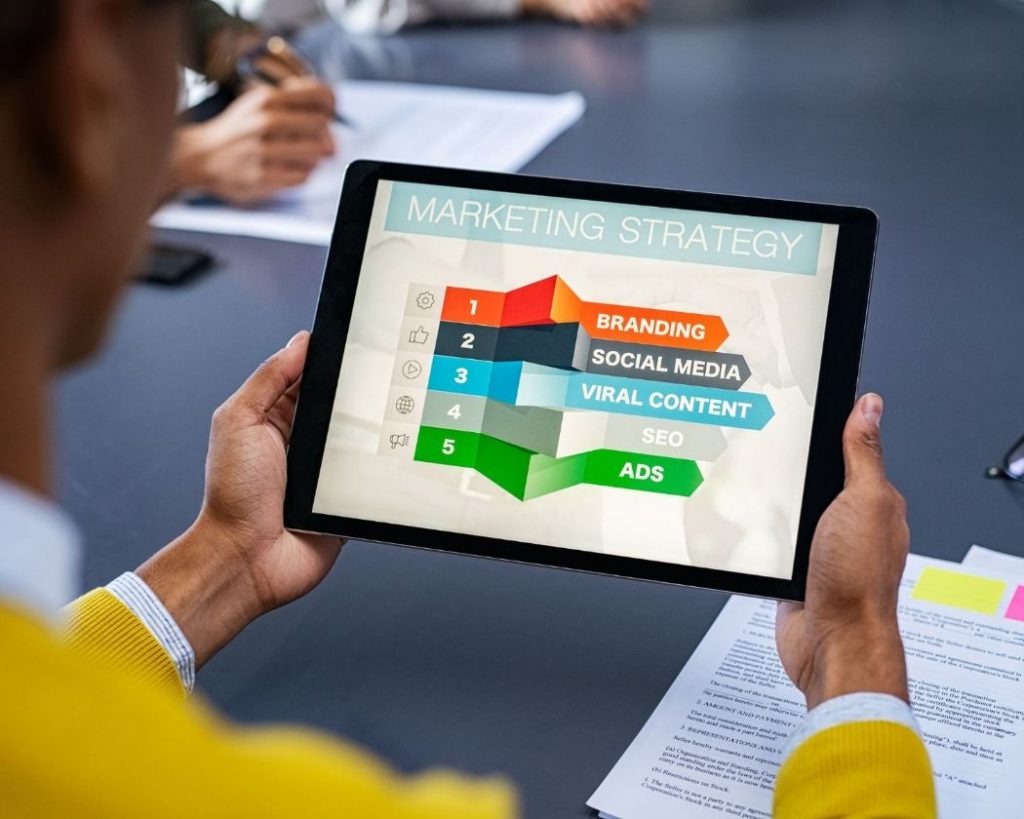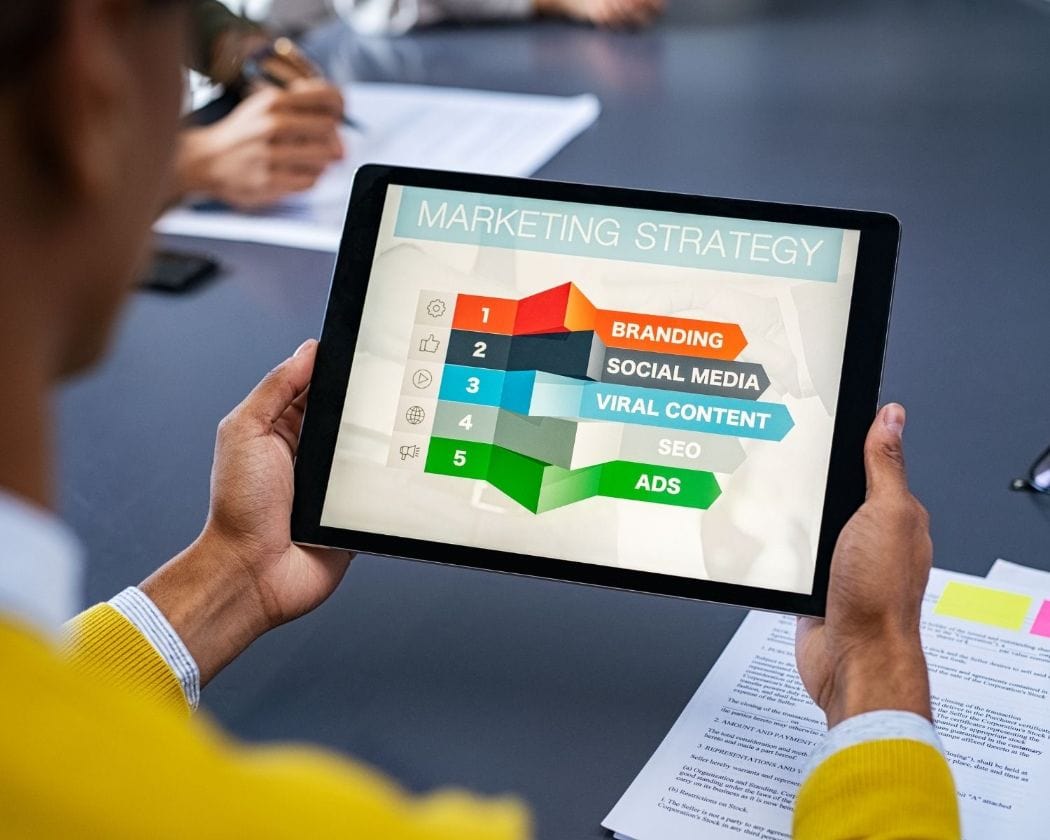 This section will discuss digital marketing techniques, which are useful for maximizing potential customers' reception and turning them into leads successfully. For example, you should write about getting the best ideas from the competition, studying the top content positioned in search engines, making guest posts, republishing content, etc.
Blogging digital marketing strategies is a great way to attract new visitors to your blog. When you have a blog that discusses the latest digital marketing trends, you will likely attract many people looking for a blog to help them keep up with the latest changes. If you are starting with a blog, you might want to discuss some of the most common and effective digital marketing strategies and how you can use these strategies, so you can help people to find your blog.
Even though strategies are sometimes complicated, if a user is interested in applying methods to attract customers, thank you. However, you should have experience creating digital marketing strategies or at least know how to do so.
2.- Online sales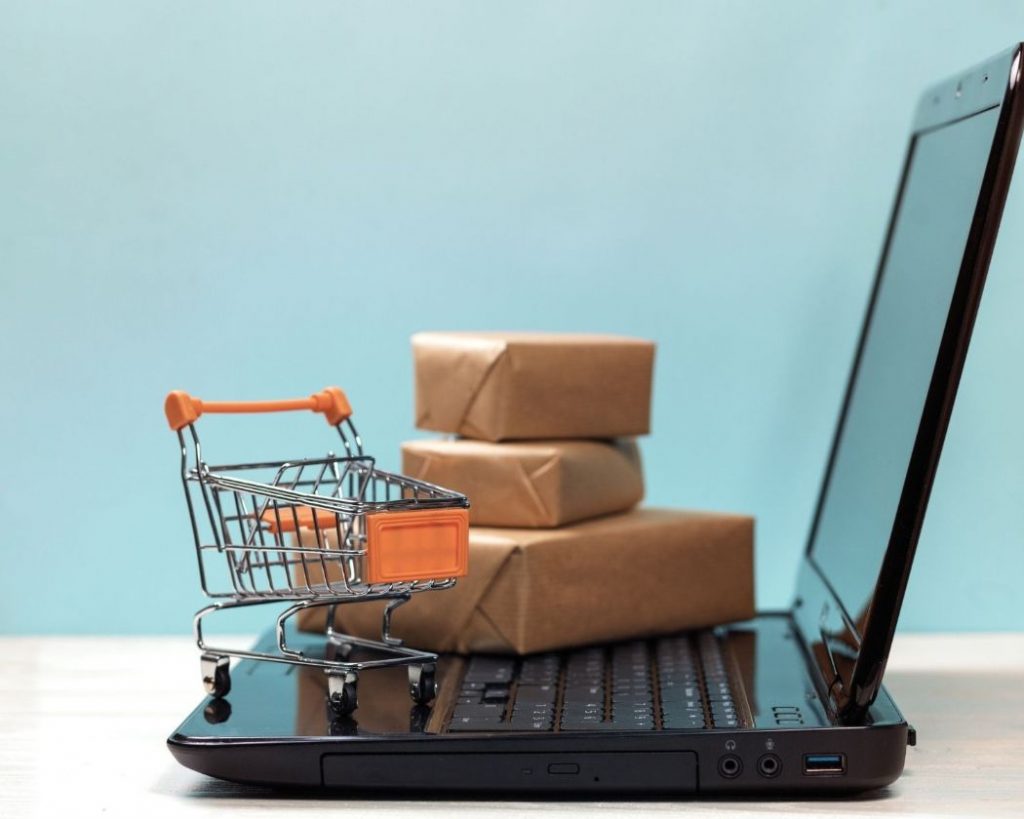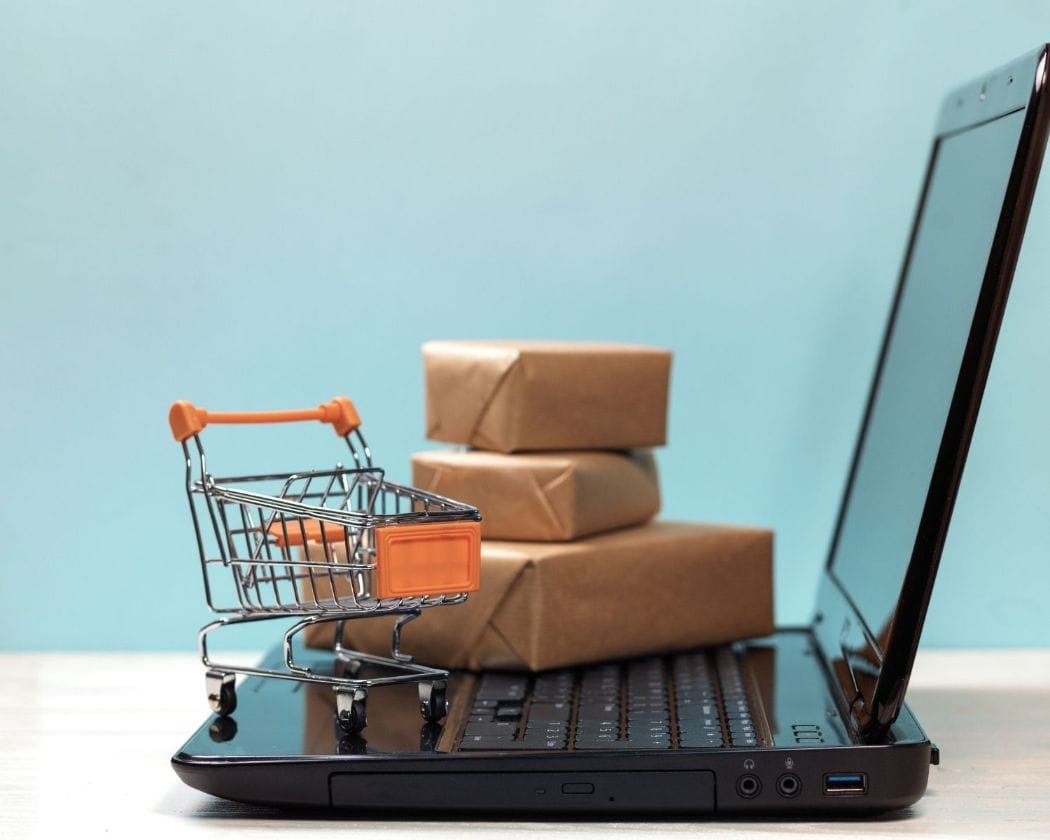 Any business's success is getting good sales, so it's not just about attracting users' attention; you must prepare well to sell. That's why you have to write about how to assemble and train your sales team or do it alone in the online sales topic. Besides, you must offer content about online sales models, learn how to improve communication with your blog visitors, and sales, and track customers, among others.
Online sales allow people to buy products and services without going to a physical merchant. This makes it convenient for the consumer because she can shop from home, but it poses a challenge for the merchant to deliver the product to the consumer. Those already doing well in brick-and-mortar businesses are pumping more and more money into their online services.
3.- Platforms to measure content strategies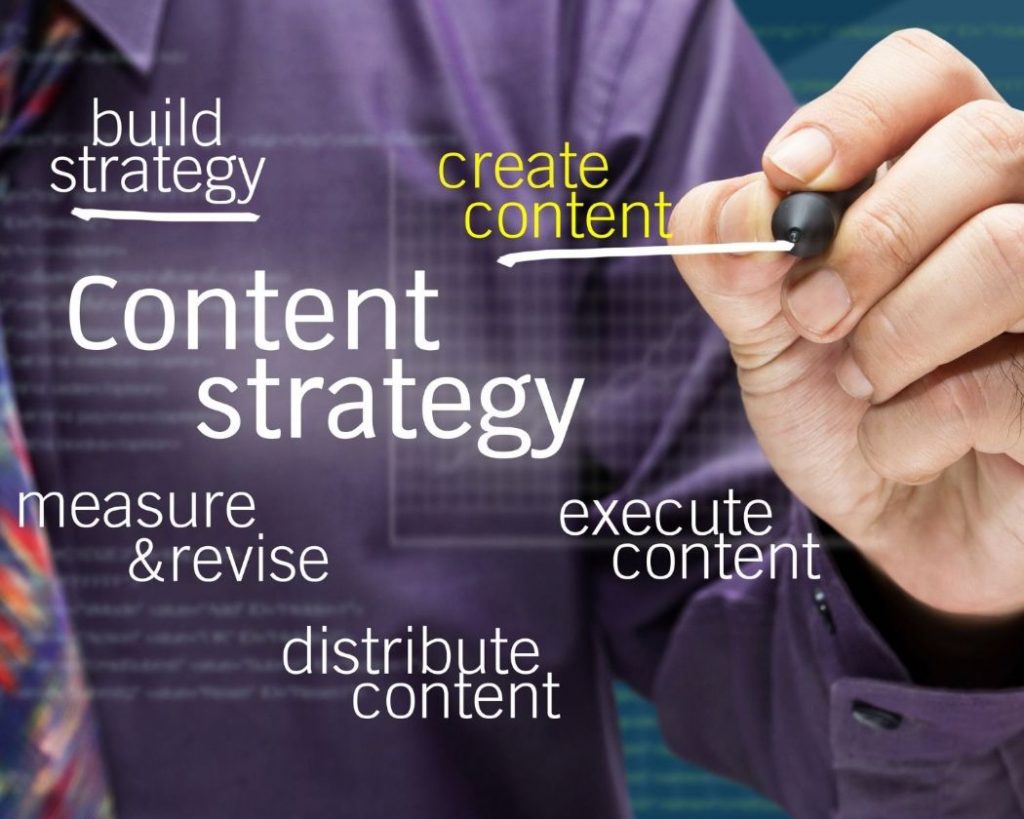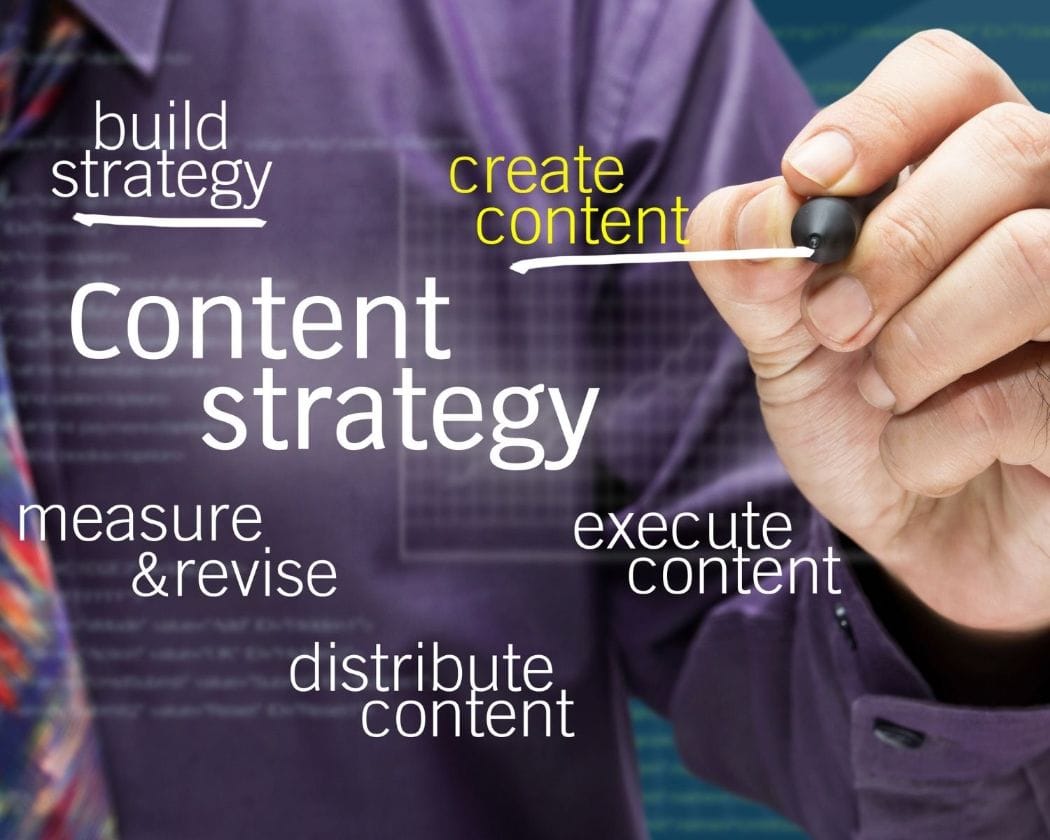 When applying any digital marketing strategy, subsequent measurements should be made to check its effectiveness and maintain, modify, or change it. Therefore, one of the topics that users will appreciate is online platforms' details to analyze their websites' metrics. This way, it is easy to decide over time and make the necessary corrections.
As an example of what I have already explained, you can address topics concerning Google Analytics, AWSTATS, Semrush, Woopra, Kissmetrics, UserTesting, MouseFlow, and in this category, etc. Besides, you need to add content related to the main metrics that need to be evaluated.
4.- Tips for positioning e-commerce sites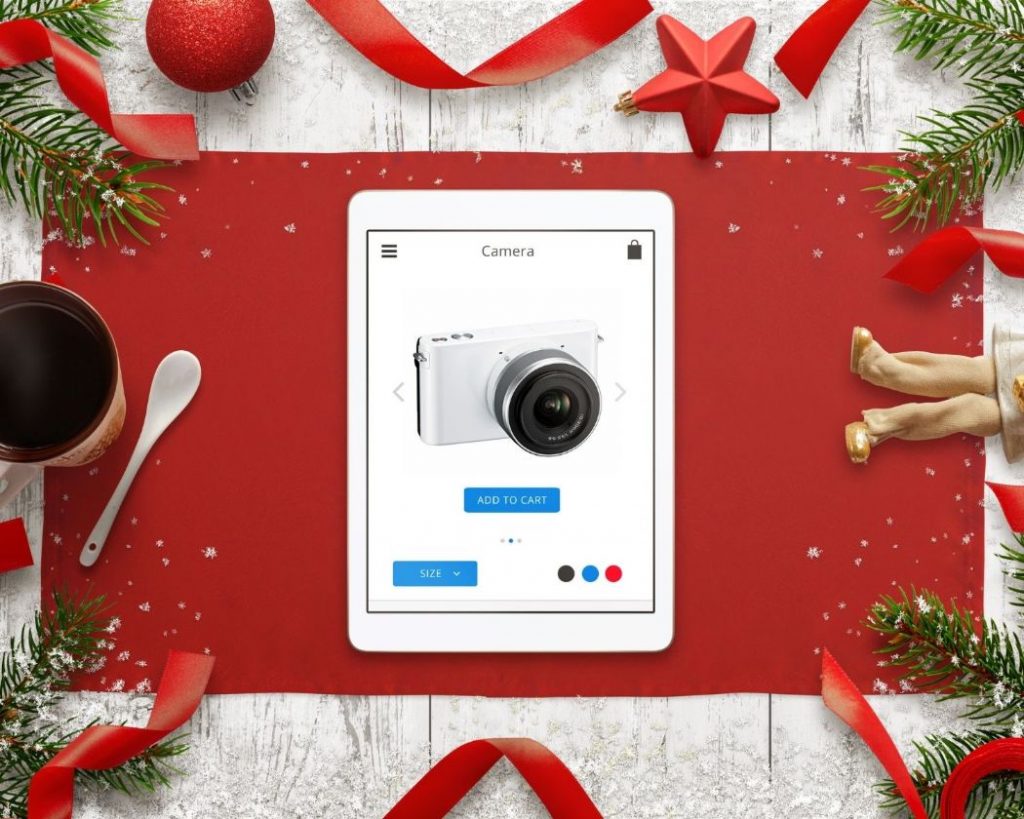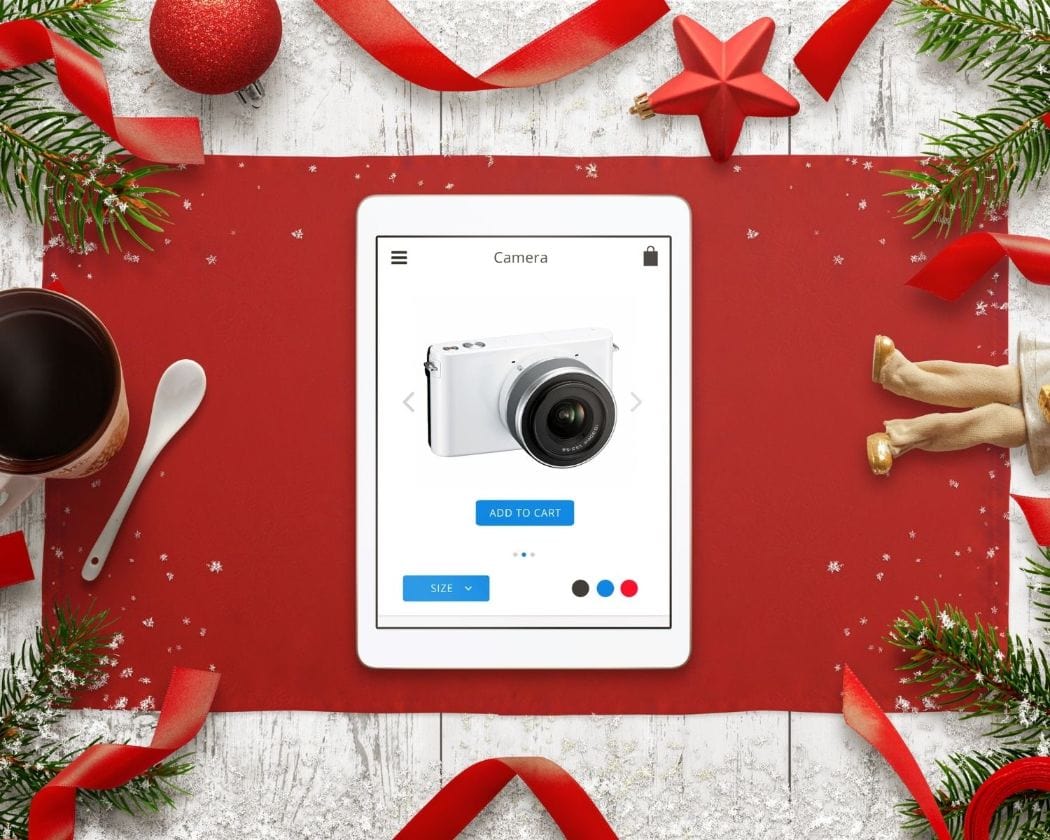 Applying good SEO practices to increase sales in any online store is important, so you must write about the key factors. you should note that although these practices may resemble those applied to other sites on the Internet, in e-commerce, they have substantial differences, mainly because they offer services and products. For example, in this category, you should discuss optimizing product pages to generate sales quickly, improving service pages' CTR, and so on.
Having your site appear as high as possible on search engine result pages (SERPs) is essential to profit from your e-commerce website. For example, in the US, 34% of e-commerce sales come from people who type a product name into a search engine, and another 25% come from people who use a search engine to look for a product and then click on a search engine result. Having the top search result for a given product can lead to huge sales. Because of this, if you sell products online in any significant market, you need to pay attention to where your website appears in the search results.
5.- Practices to generate leads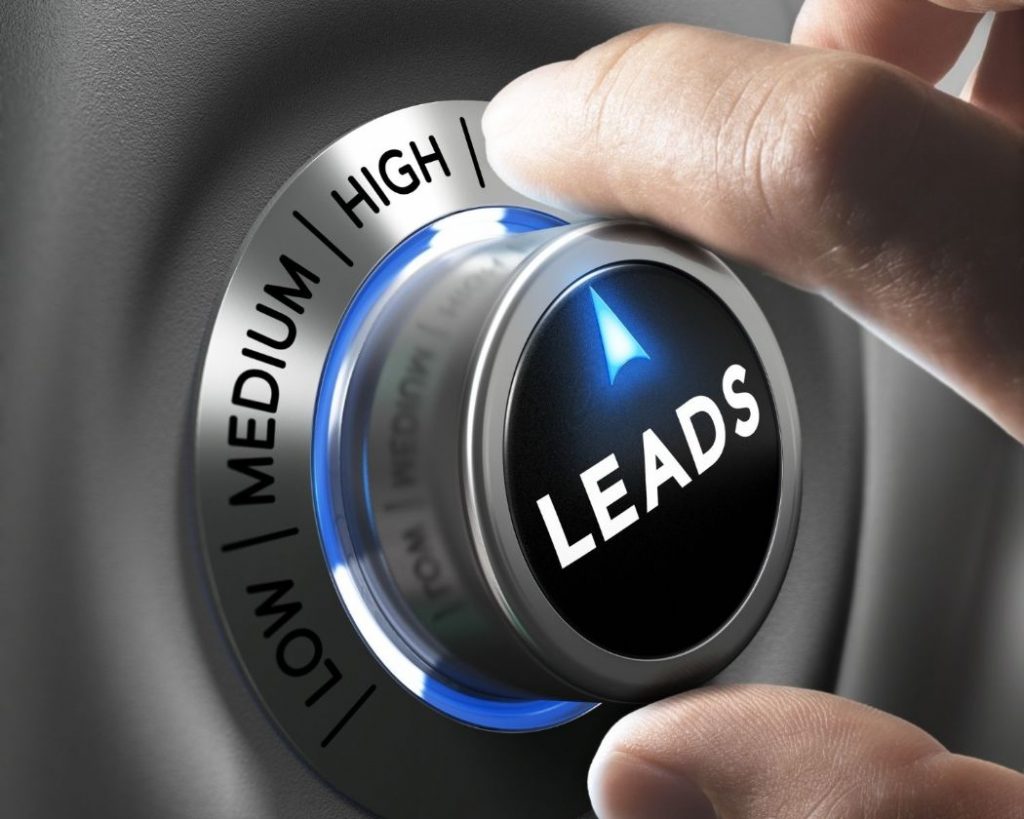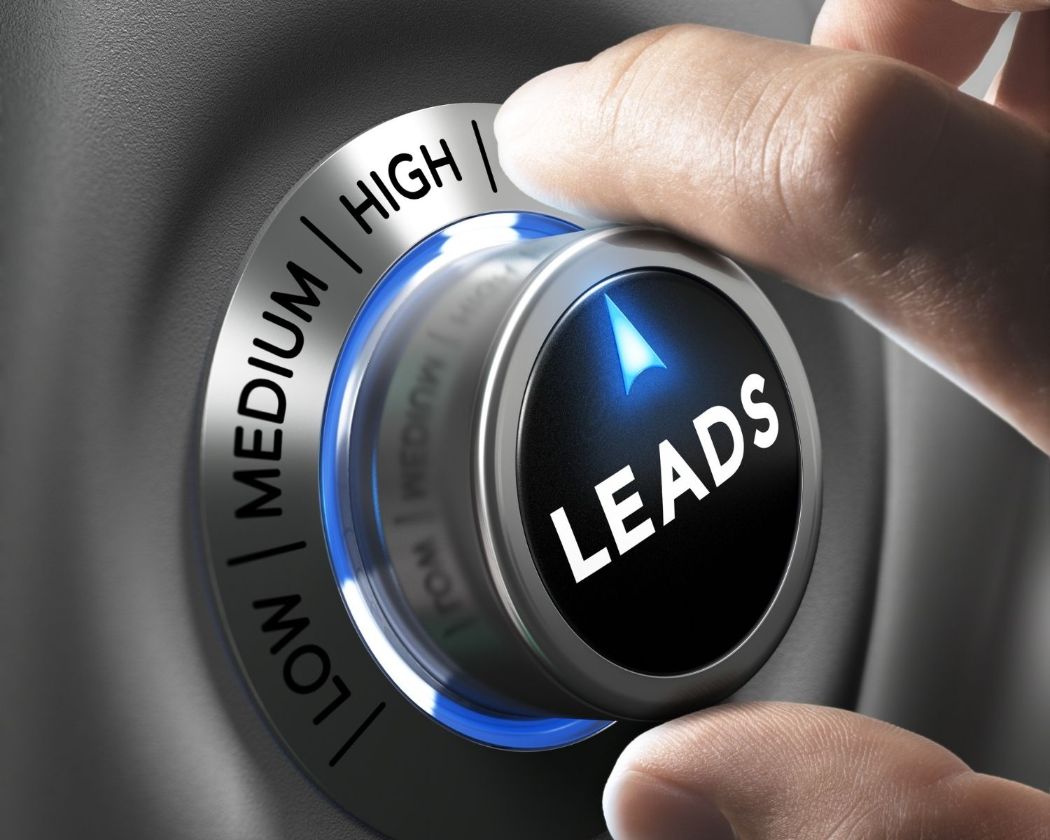 Lead generation is one of the main goals of digital marketing so that any business can flow and have a better chance of making sales. Therefore, in this topic, you must write posts related to tricks to generate more leads, organize the contact form in a blog, and content for the purchase processes, among others.
If you are into blogging, you know it's a great way to make money online. But even if you are just out for the fun, blogging is a great way to meet interesting people, become more knowledgeable, and make a ton of money. These are some of my primary blog practices to generate leads and make money blogging.
6.- SEM and SEO best practices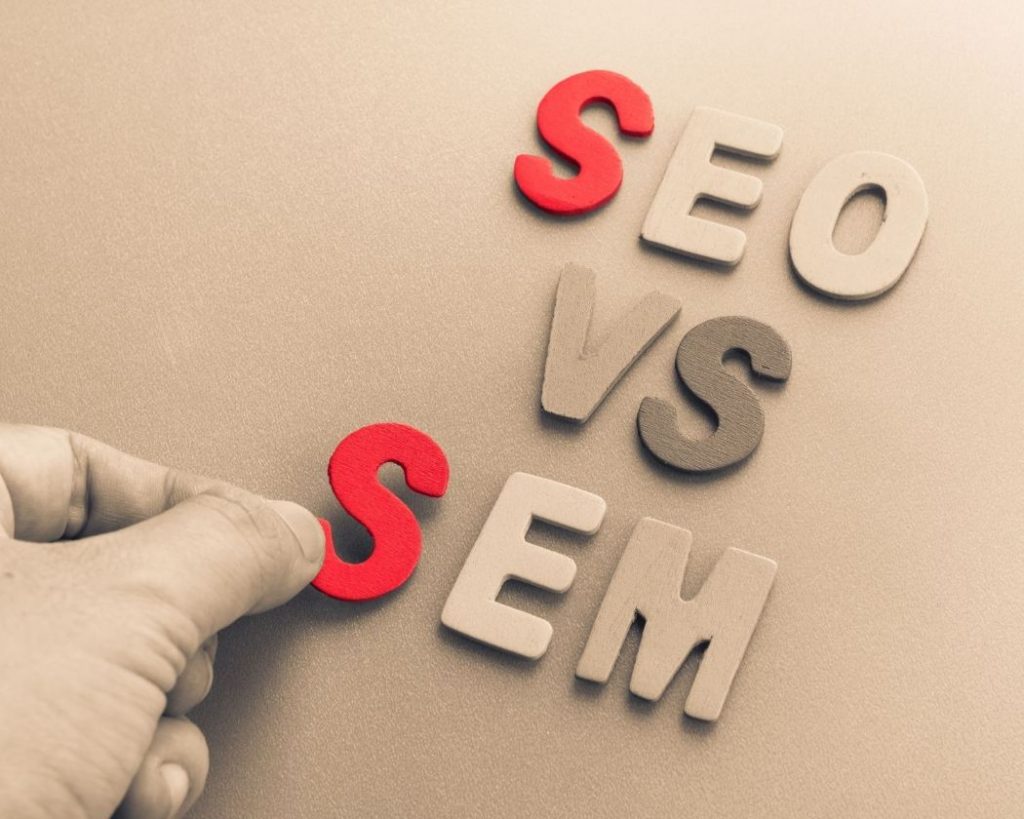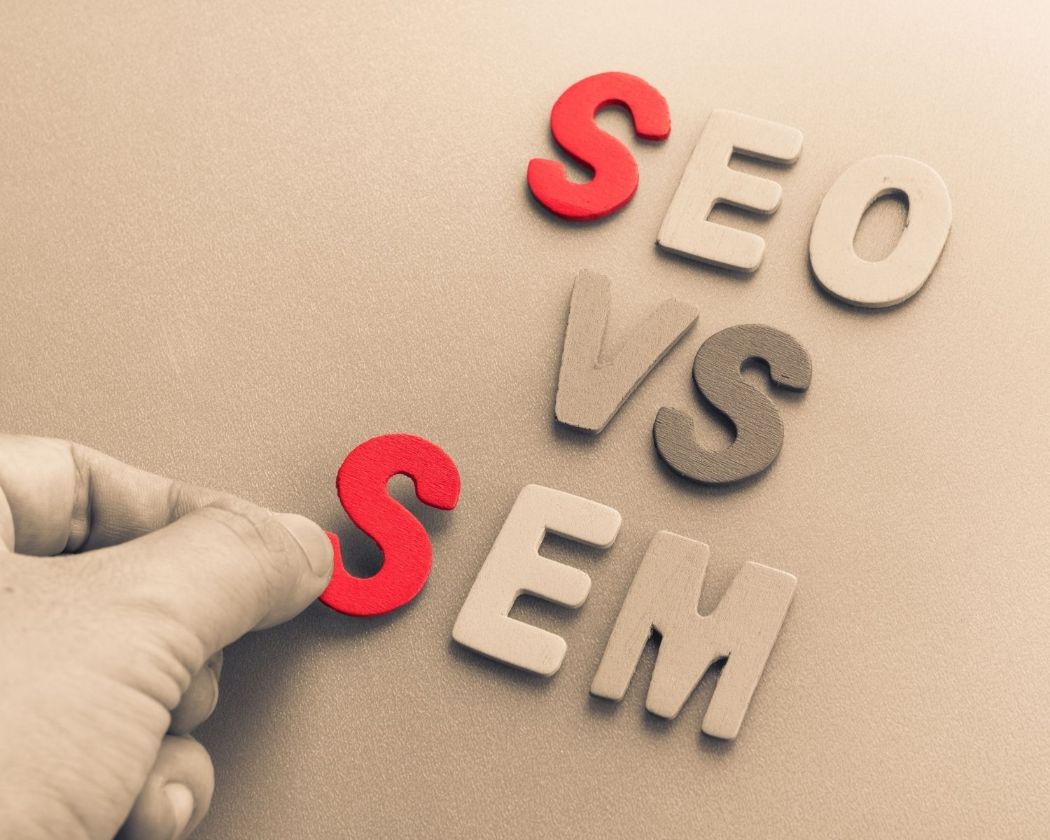 SEO is accounted for in all types of blogs; however, it is a digital marketing blog, you must create content that explains how it influences purchasing services or products. Therefore, you must write titles concerning SEO and SEM, better SEO and SEM strategies, the most popular platforms to optimize content, SEO plugins for CMS, etc.
7.- Current news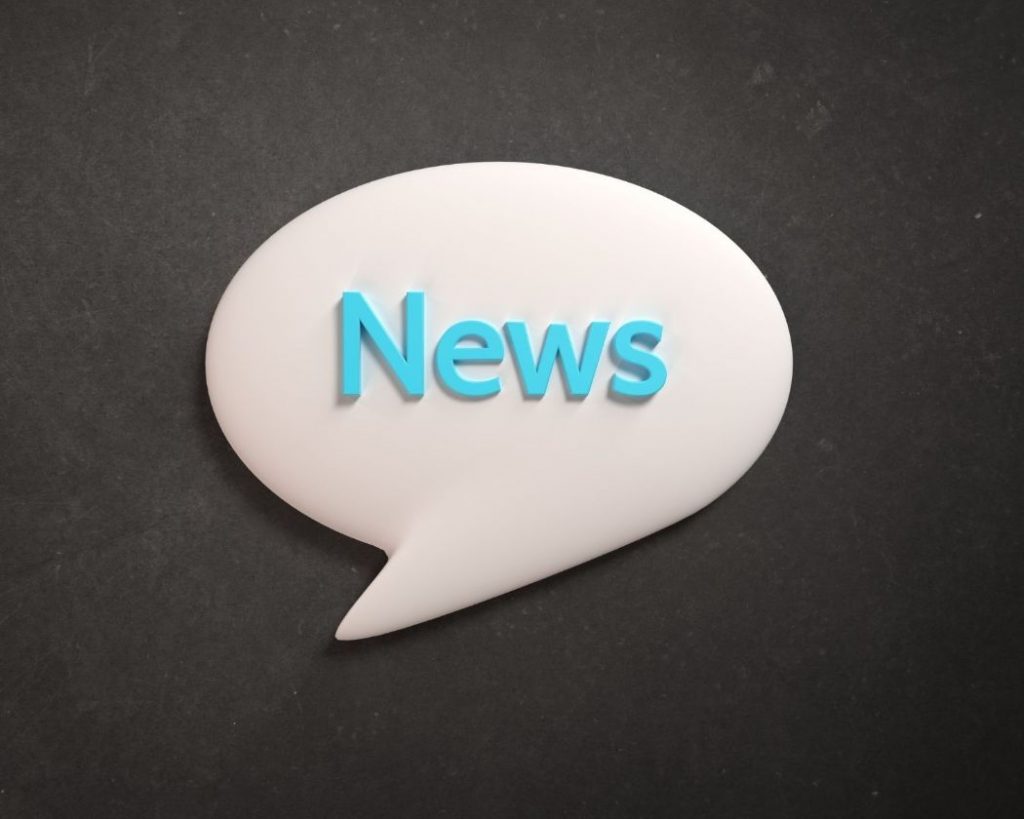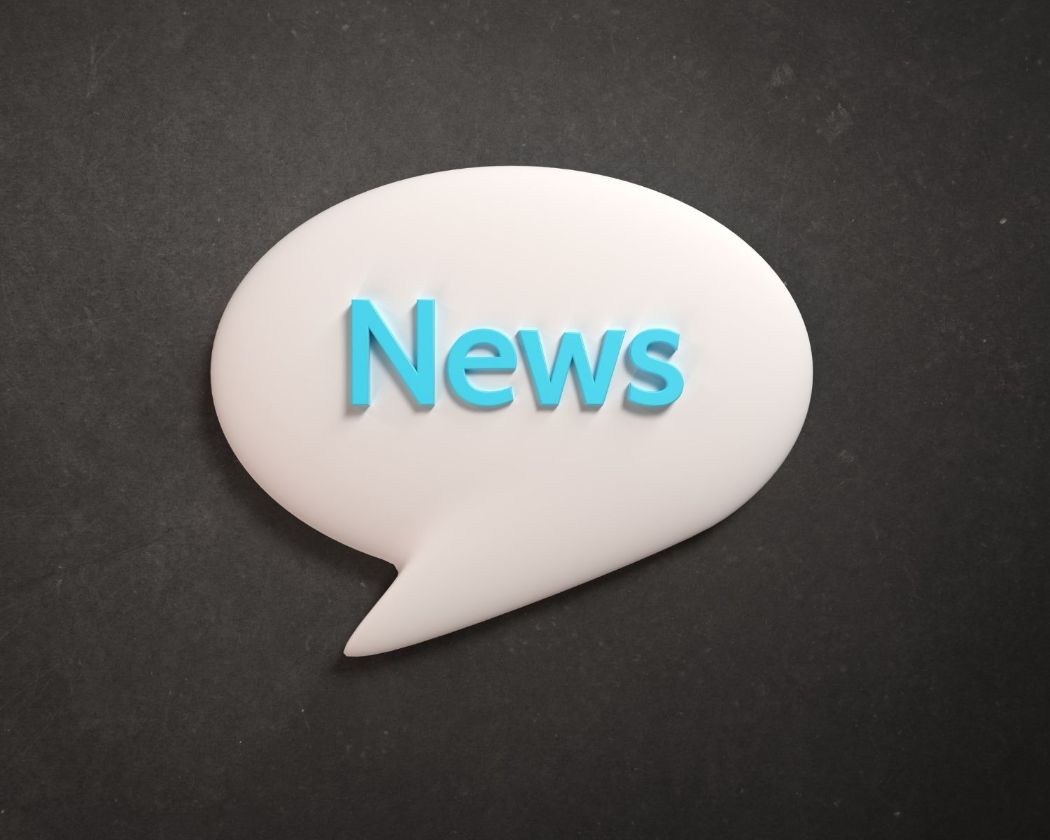 Your readers will appreciate it if you have written about digital marketing's most relevant news year after year. This is because they will get up-to-date information about search engine algorithms, tool trends for digital marketing, up-to-date details of the platforms used to create strategies, new metrics, and more.
8.- Social networks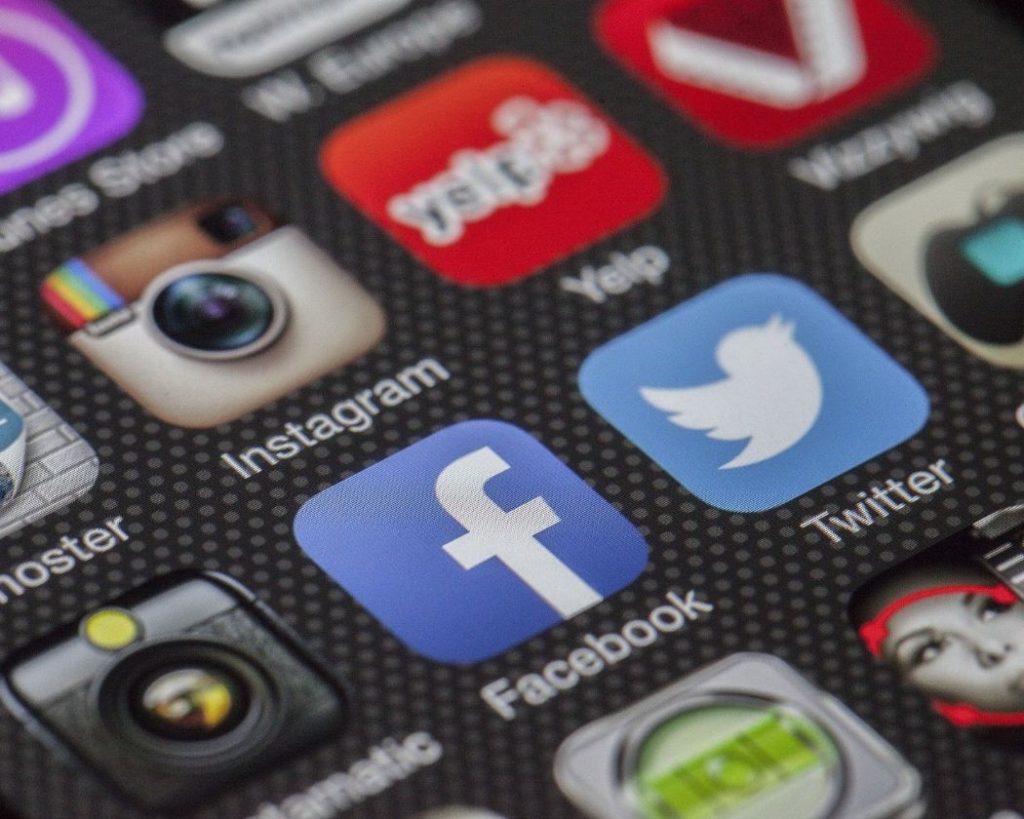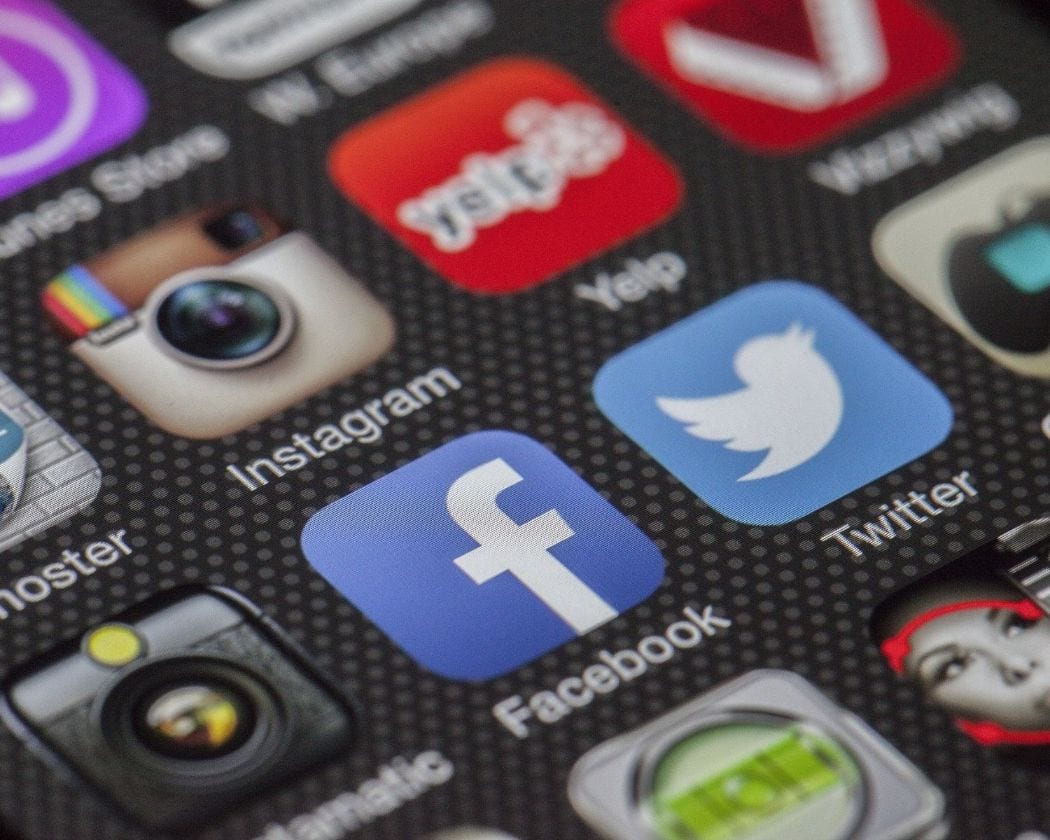 Social media is essential for promoting the content of your digital marketing blog and any other style. Besides, in digital marketing, you need to implement them to attract the users you want them to buy, that is, readers who wish to purchase a service or product and not just read information. Therefore, you must write about the networks that attract potential customers, how to design and upload images that impact your social networks, how to boost your online marketing strategies on them, etc.
Topics for a digital marketing blog should be a reference for visitors to know the different strategies that apply in that field. Also, among the most popular issues are ways to make online sales, how to measure digital marketing strategies, how to position an e-commerce site, and better ways to generate leads, among others.
The important thing is to generate useful content that helps you deliver digital marketing services (if applicable), improve user sales, search engine blog positions, and more. Also, to get new and good topics, you must know your target audience, keep an eye on trends in the area, and have a well-defined process for each content.
FAQs
What are the best topics for a digital marketing blog?
How can I choose the right topics for my digital marketing blog?
Research your target audience, industry trends, and popular keywords to identify relevant topics.
What are some evergreen topics that work well for digital marketing blogs?
Evergreen topics like SEO best practices, social media strategies, and content marketing tips are always popular.
How often should I publish new content on my digital marketing blog?
Consistency is key. Aim to publish high-quality content regularly, whether it's once a week or once a month.
What are some effective ways to promote my digital marketing blog?
Utilize social media, engage with influencers, guest post on other blogs, and optimize your content for search engines.
How can I measure the success of my digital marketing blog?
Track website traffic, engagement metrics, conversion rates, and monitor comments and feedback from your audience.
Conclusion
In conclusion, this comprehensive guide covers the most critical topics for digital marketing bloggers that will boost readers' engagement. By covering topics such as SEO, social media marketing, content marketing, email marketing, e-commerce site positioning, lead generation, analytics and data, and current news and trends, digital marketing bloggers can provide valuable insights and strategies to help businesses and individuals succeed in the ever-changing digital landscape.
With the support of the referenced resources, digital marketing bloggers can continue to stay up-to-date on the latest trends and best practices and provide their readers with relevant and engaging content. By focusing on these key topics and providing valuable insights, digital marketing bloggers can build a strong following and establish themselves as trusted thought leaders in digital marketing.
References
Search Engine Journal. (2021). What Is SEO & Why Is It Important? Retrieved from https://www.searchenginejournal.com/seo-101/what-is-seo/
Digital Marketing Institute. (2021). What is Social Media Marketing? Retrieved from https://digitalmarketinginstitute.com/blog/what-is-social-media-marketing
Content Marketing Institute. (2021). What is Content Marketing? Retrieved from https://contentmarketinginstitute.com/what-is-content-marketing/
OptinMonster. (2021). What Is Email Marketing (Definition)? Retrieved from https://optinmonster.com/what-is-email-marketing/
Shopify. (2021). Ecommerce SEO: How to Optimize Your Store for Search Engines. Retrieved from https://www.shopify.com/blog/ecommerce-seo
Neil Patel. (2021). Lead Generation: A Beginner's Guide to Generating Business Leads the Inbound Way. Retrieved from https://neilpatel.com/what-is-lead-generation/
Moz. (2021). The Beginner's Guide to SEO. Retrieved from https://moz.com/beginners-guide-to-seo
Marketing Week. (2021). Digital Marketing. Retrieved from https://www.marketingweek.com/category/digital-marketing/
Hootsuite. (2021). Social Media Marketing Strategy: A Beginner's Guide. Retrieved from https://blog.hootsuite.com/social-media-marketing-strategy/
I'm Alexios Papaioannou, an experienced affiliate marketer and content creator. With a decade of expertise, I excel in crafting engaging blog posts to boost your brand. My love for running fuels my creativity. Let's create exceptional content together!