Applying Lead Nurturing in Your Digital Marketing Strategy
Lead nurturing is an essential component of customer relationship management. We'll share our best tips on nurturing leads effectively in this article!
Leads are a fundamental element in increasing the sales of your brand. When collecting the information you need from your users, it is necessary to use effective and appropriate strategies. We'll explain what Lead Nurturing is and how to apply it to your digital marketing strategy.
Nurture leads with the right content.
The first step towards a successful lead nurturing campaign is to have the right content. You need to make sure that you send the right message to the right audience. The type of content will vary depending upon who the target audience is. If they're B2B customers, you will send them information about products or services. On the other hand, if they're B2C consumers, you'd be sending them more personalized messages such as coupons for discounts or offers.
You can also use different channels to reach out to your leads. For example, you could have a dedicated landing page to feature all your company's latest news and updates. This would help you keep up with what's new in your industry to provide relevant information to your leads when they visit your site.
Another way to get started is by using social media platforms. There are many ways you can use social media to promote your business and attract potential clients. For instance, you can create a Facebook group for your audience and invite people to join. Then, you can post interesting articles related to your niche there.
What is Lead Nurturing?
Lead nurturing is a process where you follow up with leads after they signup for your product or service. The goal of lead nurturing is to convert them into customers. When someone signs up for your product or service, you want to be able to contact them again later to remind them about your offer and keep them interested in what you're offering.
There are two main types of lead nurturing: email and phone calls. Email lead nurturing involves sending emails to your leads, while phone call lead nurturing involves calling them directly. To ensure that your leads don't feel ignored, you should always send them a welcome email after they've signed up for your product or services.
How to Apply Lead Nurturing in Your Business Model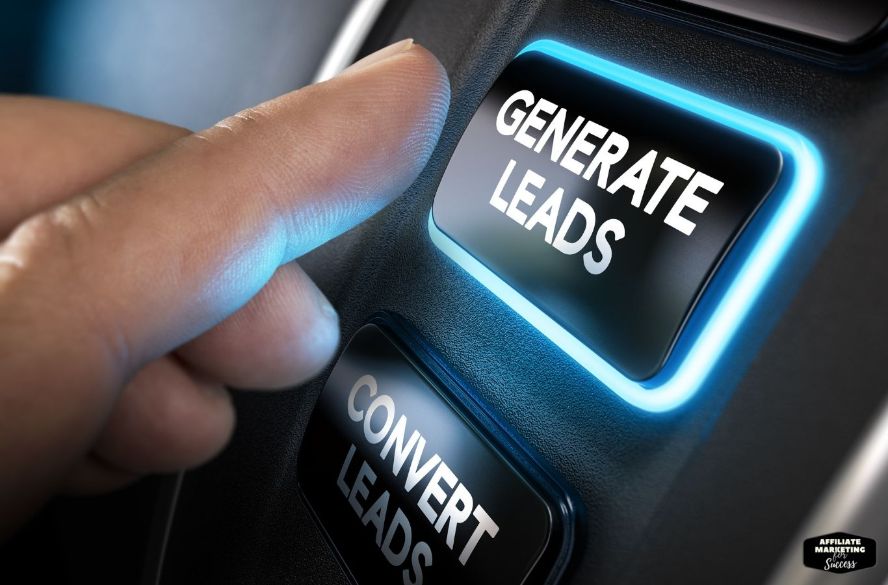 When applying lead nurturing, it's important to remember that you only want to do it once. It's not something you want to continue doing indefinitely. Otherwise, you risk annoying your leads.
If you decide to use email lead nurturing, you should send one email weekly. Start slowly and gradually build up the frequency over time. Don't go overboard, though. Ensure that each email doesn't take longer than 5 minutes to read.
For phone call lead nurturing, you should aim to call within 24 hours of receiving their request for information. However, it's okay to wait until 48 hours before calling back.
One thing that you shouldn't forget is to ask questions during your calls. Ask things like "how did you hear about us?" or "do you know anyone else who might be interested in our product?".
These simple questions will give you an idea about whether your call was compelling or not.
How to Measure Successful Lead Nurturing Campaigns
It's essential to measure the success of your lead nurturing campaigns. How well does it work? Are your leads converting into customers? Do they buy from you?
To answer these questions, you'll need to track the results of your nurture campaigns. Here are some metrics that you can look at:
Email open rate – this shows how many times your emails were opened.
Click-through rate – this tells you how often your emails were clicked on.
Conversion rate – this tells you whether your emails converted into sales.
As you can see, tracking the results of your lead nurturing campaigns is essential. Without it, you won't know which parts of your strategy worked best.
Lead Nurturing in Digital Marketing
A lead refers to the users who deliver the data to a company within digital marketing. From that moment on, it becomes part of a database that the company can use to interact with it until it is its client.
On the other hand, nurturing in English is the gerund of the word nurture, which means to nourish, feed, raise, support, educate or feed. It all depends on the context in which the term is used.
When we go to the marketing language, lead nurturing translates to "prospect nutrition." It is the name given to the automated technique used to educate future customers. The idea is that when the time comes for the purchase, they have the necessary preparation.
The best way for a lead to advance within the purchase cycle is by offering content related to the product or service you market. The fundamental thing is that valuable content is of interest to you.
All the material you use to nurture your prospects will be related to each user's interactions with your brand. They can be items or some personalized incentives.
You may be thinking that this is an innovative strategy, which is achieved thanks to the data collected on the Internet. However, it is a technique that marketing has used for many years offline.
Before the Internet existed, companies made phone calls to obtain the necessary data for their database. They sent catalogs, magazines, and discount coupons at home by traditional mail based on this information.
There is no doubt that the arrival of the Internet facilitates the entire process of Lead Nurturing. The data is collected directly, and in a digital database, you can have up to millions of registered users.
Lead Nurturing tools that make your job easier
Carrying out your Lead Nurturing technique requires the care of many details. Fortunately, some tools facilitate the work of being able to conquer your new customers. These are:
Lead scoring
They are strategies that allow the qualification or scoring of leads. The idea is to establish the most likely to buy our product or service.
Scoring can also be used to determine if it meets some other goal of your brand. The goal is to have your users classified.
Dynamic lists
It is a function widely used today. It allows the automatic filtering of leads with parameters that you indicate. This offers the possibility of carrying out accurate campaigns with a higher success rate.
An example of this is to request only leads who have visited your website at least 4 times. It can also be just the ones who visited you on a specific day, and so on.
Triggers
It is the possibility of scheduling serial actions at a specific time. It is a crucial function within lead Nurturing because actions are executed right after certain situations are created in the choice of a lead.
Workflows
This tool analyzes how some tasks are structured, how their information flows, and their follow-up, among other aspects. It is the function that makes them initiate the concrete actions towards the users, divided into three sections that are the following:
Define the contact segment: Contacts should be filtered according to what stage of the purchase cycle they are in. The workflow to be executed will be different at each stage.
Objective: Each stage of the purchase cycle has a different objective to identify. It is given the information required for the user to meet their stated objective.
Implement the communication sequence: When the communication begins through the emails that will be sent, the chat, or the communication channel you have established with your customers.
Dynamic CTAs
They are the calls to action that are personalized, each of them will depend on each user's profile. It is the best way to offer the right content that is effective for users.
Chatbot
It is a tool that allows you to give personalized information in an automated way to capture user data. Its use is fantastic and will enable you to offer content to nurture your customer prospects.
Inbound Marketing
It refers to the seduction marketing strategy, which combines marketing techniques with non-invasive advertising. The idea is to attract future customers with valuable content, devised according to the stage of the purchase cycle in which you are.
Examples of Lead Nurturing
A great way to understand what Lead Nurturing is all about is to see how large companies apply it. That is why we present the following examples:
These are real-life case studies that show just how effective lead nurturing can be in helping your business grow.
The first example is one of the most well-known brands in the UK: The Co-op.
This company has been around for over 200 years. It's a very old brand with a strong heritage. Their customer service team is relatively small, but they have built an amazing reputation as being the best at dealing with their customers.
Have they recently voted the Best Consumer Brand in the UK by Which? Magazine.
It was also revealed in 2015 that the Co-op had the highest satisfaction rate among consumers who bought groceries online – which is no mean feat!
So when you think about it, these guys have got everything right. They have a great brand, are trusted by millions of people, and even keep up with the times with brilliant innovations like their mobile app.
How to apply lead Nurturing in your Digital Marketing strategy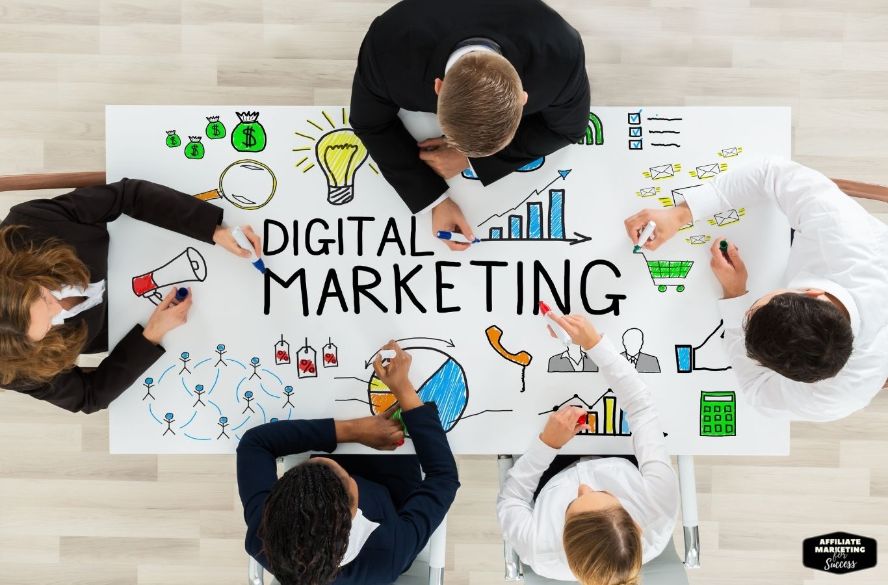 The time has come to know how to apply Lead Nurturing within your brand's content strategy. To achieve this successfully, you must follow these steps:
1. Complete the profile of each user
Usually, little data is requested from users who are encouraged to register for the first time. The idea is to prevent them from running out and leaving the registry.
When you have already specified the registration of your new user, you must look for a way to obtain the remaining data, which is essential for your campaign. You can achieve that by exchanging materials through the communication, you establish with them.
2. Get users to know your business
One of the first objectives is to know if the user knows the brand and its products and services. By identifying this point, you should make him familiar with your company.
To achieve this, you must send chains of content intended. The important thing is to provide relevant and valuable content to generate interaction. You will know that they already have the information you want.
3. Get users into the buying process
It's about providing educational materials related to how your products or services can be purchased. That way, they will already begin to consider the possibility of buying.
4. Start Lead Nurturing to close the sale
It is already the last submission of content with the necessary arguments for the user to buy from you and not from the competition. Everything will be based on business arguments.
In short, nurturing users with valuable content that interests them is the best strategy to engage them in the buying cycle. Now that you know what Lead Nurturing is, you can apply it to your brand's marketing strategy to increase your sales, especially customers.
Conclusion
Lead nurturing is an integral part of any digital marketing strategy. It helps you connect with your leads, turn them into customers, and increase conversion rates. With the right approach, you'll be able to generate quality leads, nurture them, and eventually make money!
I'm Alexios Papaioannou, a word wizard, and affiliate marketing ninja with a decade of experience crafting killer blog posts that captivate and convert. Specializing in affiliate marketing, content writing, analytics, and social media. My secret weapon is a love of running that boosts my creativity and energy. Let's create epic content together!