Understanding Email Marketing
Understanding Email Marketing techniques is the key to succeed in online marketing and build long lasting relationships with your customers. Email Marketing is a powerful form of communication with your potential customers. Through this channel, the connection is direct with them, and the chances of generating conversion are much higher and, in many cases, more effective.
Email Marketing
Many believe that with the birth of new Digital Marketing tools, such as social networks, Email Marketing is dying. However, it is not because this technique is still one of the fundamental pillars in your strategy and that if you do it in an adequate, it generates excellent results.
In fact, according to a study, according to a McKinsey & Company study, email is a much more effective technique to acquire new customers. The research shows that email is a whopping 40 times better than social networks. Besides, according to Econsultancy, 66% of marketing professionals say that the ability of email to generate RSI is either "excellent" or "good." In comparison, only 41% feel the same when it comes to social media marketing.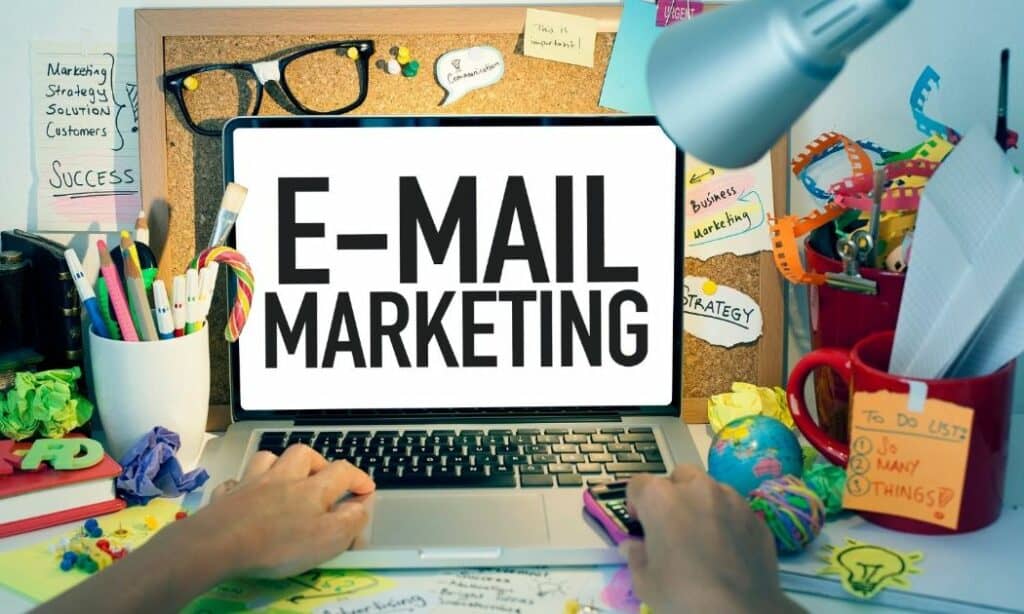 Likewise, Harris Interactive ensures that audiences like email and that 81% of those surveyed said they were very likely to make additional purchases, either online or in stores, due to receiving emails.
In this same study, Harris Interactive indicated that 42% of companies say that email is one of their most effective lead generation channels. And 88% of B2Bs believe email is the most powerful lead generation tactic.
Increase sales with Content Marketing
Another data that shows that email is more alive than ever is that according to MarketingSherpa, companies that send more than 100,000 emails per month see a 94% return on that investment. With these data, it is more than clear that Email Marketing must be present in your strategy.
To start this journey, you must know what Email Marketing is and the benefits of it. What is an Email Marketing campaign? How to do an Email Marketing campaign? And the leading Email Marketing platforms, in this way, you can send your first email without dying in the attempt.
What is email marketing?
Being practical, Email Marketing is sending messages via email to attract potential customers. This is how simple this concept is, but we will also add that it does not include sending spam or junk messages because it is quality content, and it interests the people who send it.
Being practical, Email Marketing is sending messages via email to attract potential customers.
Another concept we enjoy, since we feel that it strikes the nail on the head, is that Email Marketing is "a method employed by brands to get in touch with their target market email. This advertising technique includes mailing and newsletters, and Most Importantly, an Excellent strategy that supports the activities carried out."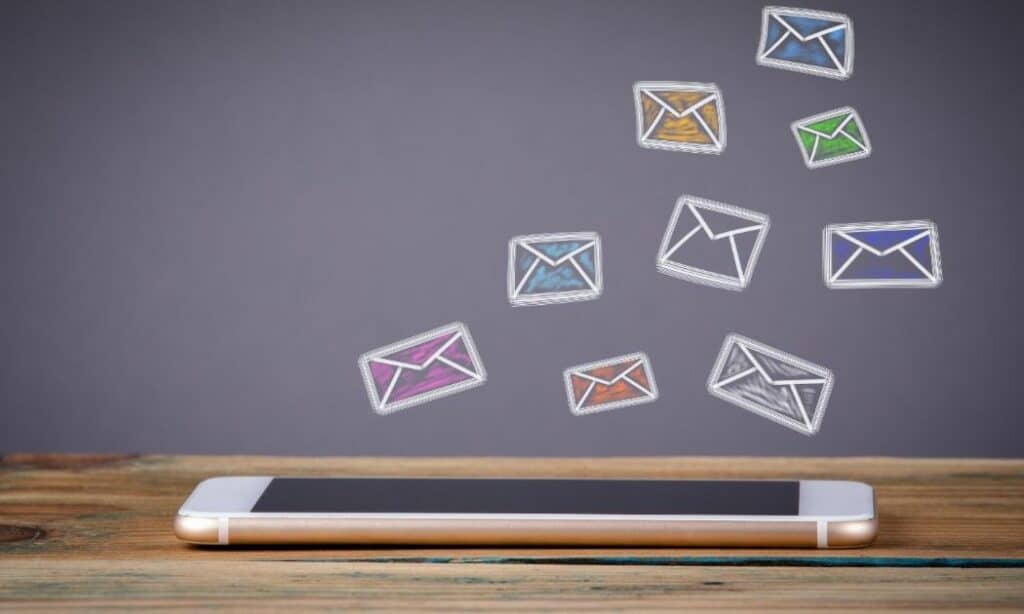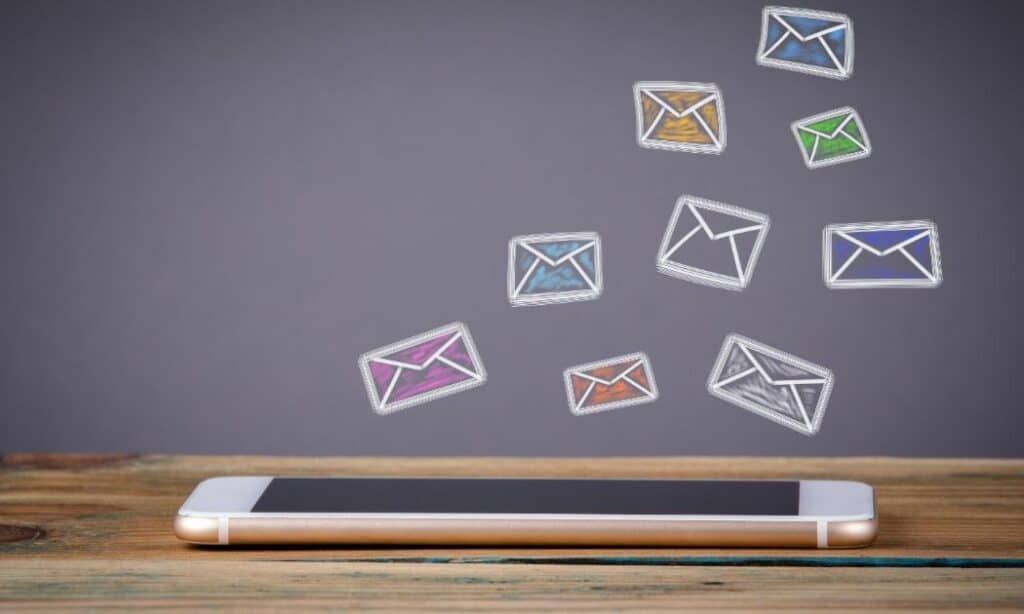 For the own part, Wikipedia defines it as "Generally, the expression" Email Marketing" is generally utilized to refer to sending email messages with the objective of enhancing a business's relationship with its present or former clients, to create customer loyalty. Client and company, acquiring new clients or convincing existing customers to purchase something quickly, and including the advertisements to email messages sent from other businesses to their clients."
As you will see, the common point is that the main objective is to create a direct connection with your potential client. Still, another critical point is that they are emails that have a strategy behind them and are not sent without an apparent reason.
Also, it is not an invasive technique, as it should be, since the user decides that they want to receive information, either offers, blogspot, ebook, etc., about your product, brand, or services, so you can increase your sales and the Engagement with people who care about what you offer them.
Benefits of Email Marketing
The main benefit of Email Marketing is undoubtedly a direct connection with your potential client. It is that almost personal contact with a person that can be converted into a sale. Other benefits of this digital marketing tool are:
The main benefit of Email Marketing, without a doubt, is the direct connection with your potential client.
The cost
We will talk about many platforms later, in which mass mailing is entirely free and templates, etc. So the cost of an email marketing campaign is very low compared to other digital marketing techniques.
Segmentation
Email Marketing allows you to segment who you will send each message to accurately. So if you know very well who your Buyer Persona (audience) is and what they want to read, or what they need to know, what interests them; what are their needs, daily challenges, and objectives, etc. you will be able to make 100% personalized content, which means that you will be very close to generating a conversion.
Immediacy
In a world where audiences want everything for yesterday, Email Marketing becomes your ally because once you have defined your strategy and segmentation, only a few minutes will pass between clicking the send button and receiving your potential client's email. 
You can measure it
Most email marketing platforms allow you to measure the impact of your actions in real-time and easily. To understand if your targeting is fine or your message is working, you have to let an hour or a day go by and straighten the wheel.
You reach any corner of the world.
Sometimes it is tough to get clients in other countries, but with Email Marketing, you break down geographical barriers, and you can reach any corner of the world with just one click. Long live globalization!
It is ecological
Although this benefit is not direct for your company, it is a benefit for the whole world. When you send an email, you save millions of tons of paper annually, contributing to the care of the planet and stopping our parks' deforestation.
What is an Email Marketing campaign, and how to do it?
An Email Marketing campaign is a series of commercial messages sent to a database of emails from people who decided to be included in your newsletter. A strategic and creative rationale also supports these messages.
The most important thing you should know is that you must have a defined strategy and know your Buyer Persona to do an Email Marketing campaign. If you don't know this, you will waste your time and end up tremendously frustrated.
Now, we will explain step by step what you should do for a successful Email Marketing campaign, and you can attract the largest number of customers with it.
Set the goals
The first thing you should do is define what you want to achieve with the campaign. After you determine the objectives, you must establish metrics so that you can measure if you are meeting the campaign objectives or not.
For example, you have summer offers to sell all the merchandise from last season, your goals may be:
Increase the number of sales through email.
Activate a new sales channel for our clients.
Increase traffic to the web.
The metrics for these goals can be:
Increase 15% of sales through email.
Increase 15 web traffic from email.
Increase the number of new subscribers by 20%.
Define the strategy
Now comes the time to define how you will achieve those goals that you have already set. When you do the strategy, you have to find a balance between the strategic and the creative because it is not only about sending an email to a segment that is interested in one (or several) of your products, but about how you present the information you want to transmit.
If we work with the previous example of summer sales to sell all the merchandise from last season, your strategy may be:
Special offers for those who subscribe to your newsletter.
Special offers for your old subscribers.
Define the content
Perfect, you know what you want to do and how to do it. Now it's time to define how you will send the information. This point is critical because it is decisive because a large percentage of the strategy's success is taken by presenting the message.
Everything will depend on your target audience, how they communicate, and your type of product, but you must have yourself here a little and think well how you will send it because then pressing "send" there is no going back and for a wrong message, you can lose a sale.
For example, if we continue with the theme of summer sales to sell all merchandise from last season, good content can be
Sending outfits with the pieces you have in discounts
Sending articles (blog entries) showing summer trends where you include your products.
Sending special offers for a few days with a unique URL for subscribers.
Define the frequency of the content
Find the balance. The ideal should be one a week, but if it is quality content and that it does not bore your audience from receiving them. On the other hand, if you do not have quality content already thought and done, it is better that you do the mailing every fifteen days or once a month, but dedicating enough time to the creation of this quality content that you need.
Organize a shipping calendar
After you know what you will send and how often, you must define the exact days and content you will send. Remember that you have to be dynamic enough not to bore your subscribers and get them to read your email, so get creative.
Anatomy of the perfect email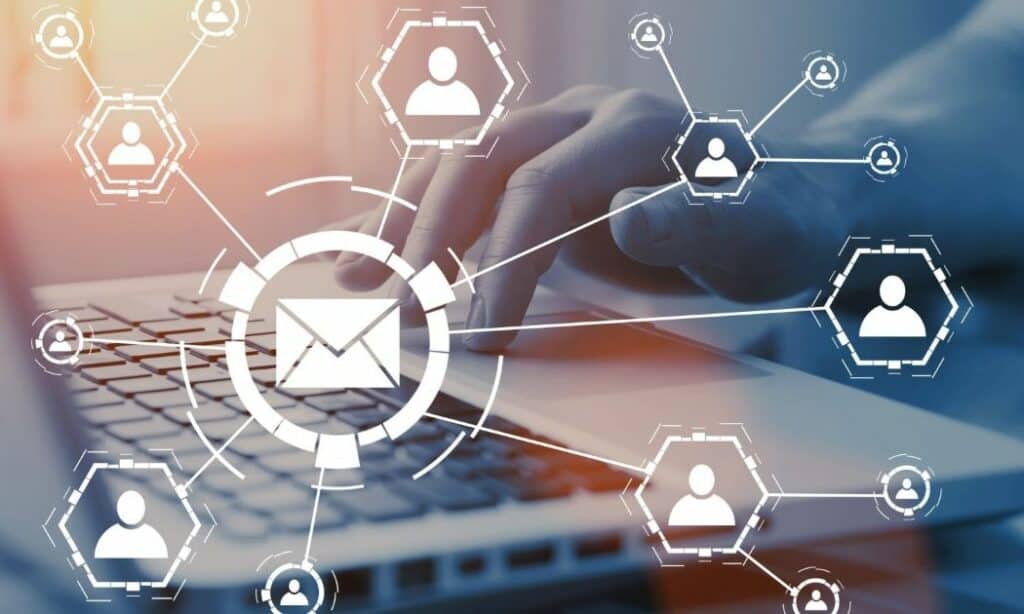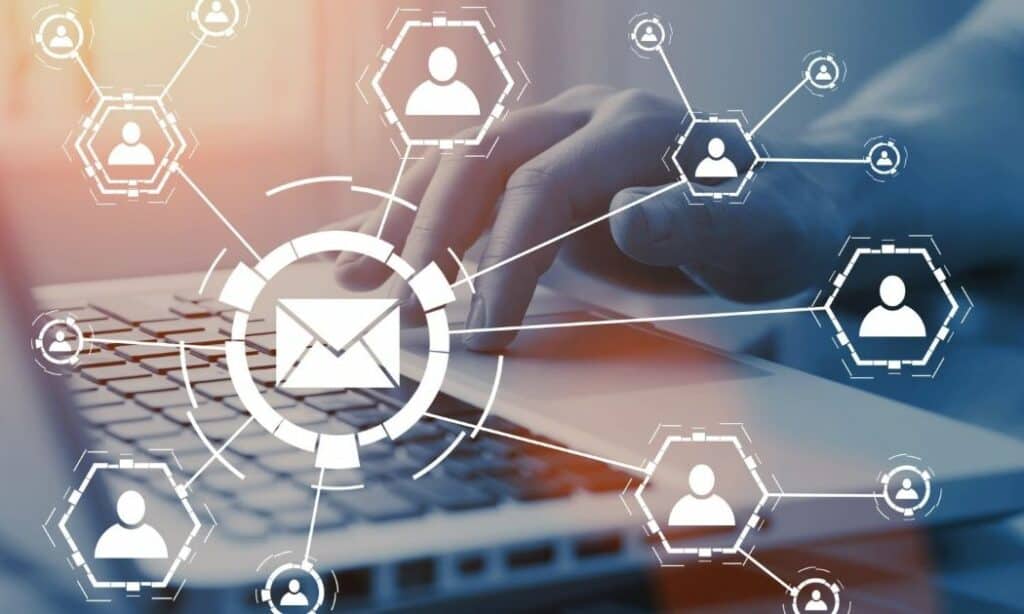 We will give you some practical advice to put together your perfect email from the title to the body and achieve the highest sales through this means. Let's get started! 
The title or subject of the message
Let's say it's the first impression you make on your subscriber. Therefore it has to be striking enough for them to click and open the email. The subject must be short (no more than 50 characters) but powerful enough so that the person does not resist opening the email.
Make the email personalized. That is, use the person's name in the text that they see below the subject. In this way, they will be much more tempted to open the email because it gives the feeling that it is an exclusive offer for them.
Check the text
A spelling mistake can cost you a conversion, so take a closer look at the spelling and grammar of your email. Also, take care that the text is not too long. Remember that you will have a few minutes of attention, so you must be clear and concise with what you want to say.
Less is more
Here and in Beijing, so do not waste time abusing the images and information you will give in the mail. Be clear, brief, and direct. Your readers will appreciate it.
Don't forget about yourself.
Although we do not want to be invasive or talk about us all the time, you must include your logo and name in the email body. In this way, you will be enhancing the remembrance of your product in the consumer. You should also link to "see on the web" if some users have problems seeing the mail.
Likewise, we recommend that you put at the end of the email all possible contact information, emails, website, telephone numbers, address, etc. This way, you facilitate and make known the places and channels to communicate with you without many searches.
Focus on the message
Make the center of attention be on message and on what you want to communicate, especially on what you want to sell or promote. Be very careful with the images so that you do not overload the email and pay attention to its weight because if they weigh a lot, there are servers that block you.
Buttons to Social Networks
By including them, you facilitate the content's virality and be shared with other users who may also be interested in your product or service.
Unsubscribe button
Although we least want a user to unsubscribe, we must include it at the end of our email if a user makes that decision.
Email Marketing Platforms
Many platforms allow you to send mass emails. We leave you here four that seem super functional.
MailChimp:
This tool allows you to send up to 2000 emails for free, it is very easy to use, and it also has predetermined templates that will make your work very easy when creating the email.
Mailpro:
This allows you to send up to 100 emails for free and has affordable plans if you need to send more emails. It has more than 450 free templates for you to start creating your emails.
Mailrelay:
It allows you to create, send, and manage your email campaigns with complete statistics on your subscribers' behavior. You can also send up to 75,000 emails for free.
Doppler:
With it, you can create and send Email Campaigns and measure their results to optimize your next shipments.
MDirector:
It is a professional platform that works as a suite of different Digital Marketing services. Initially, she began specializing in mass email marketing shipments. Later they have been incorporating different solutions such as a landing page generator, retargeting system, transactional, and the last is a Marketing Automation module. 
Conclusion
In short, Email Marketing is an ideal strategy to generate direct contact with the client, and that if you do it constantly and strategically, you can create stronger and lasting relationships over time.
If you liked this article, you might be interested.