Content Marketing must educate and convert the customer
Content Marketing
In order to be effective as a blogger or marketeer, your Content Marketing must educate and convert the customer.
Content marketing is a powerful way to reach customers on a low budget. The strategy helps you to build trust and educate your target audience. The goal is to have your customers, and website visitors engage with your content and convert them into leads, ultimately becoming customers.
Content marketing is a great way to interact with your customers and make them aware of your products and services. Before people buy anything, they need to be mindful of what the product is. They need to know why they should buy it and how it will benefit them. Content marketing is often defined as "inbound marketing" because it focuses on bringing the customers to you. This increases your trustworthiness since the customer will already be familiar with your company and the service you provide.
Content marketing is not dead. It's more important than ever. Content must educate and convert.
Marketing is a set of significant resources that can help you educate your readers to become potential customers. It's a strategic livelihood that can help you succeed in the digital environment. Still, you need to know how to do it and the importance of marketing to educate the customer. That's why in the following lines, I explain what this concept is, reasons to use it, and the best way for you to use it in your content strategy.
What is content marketing?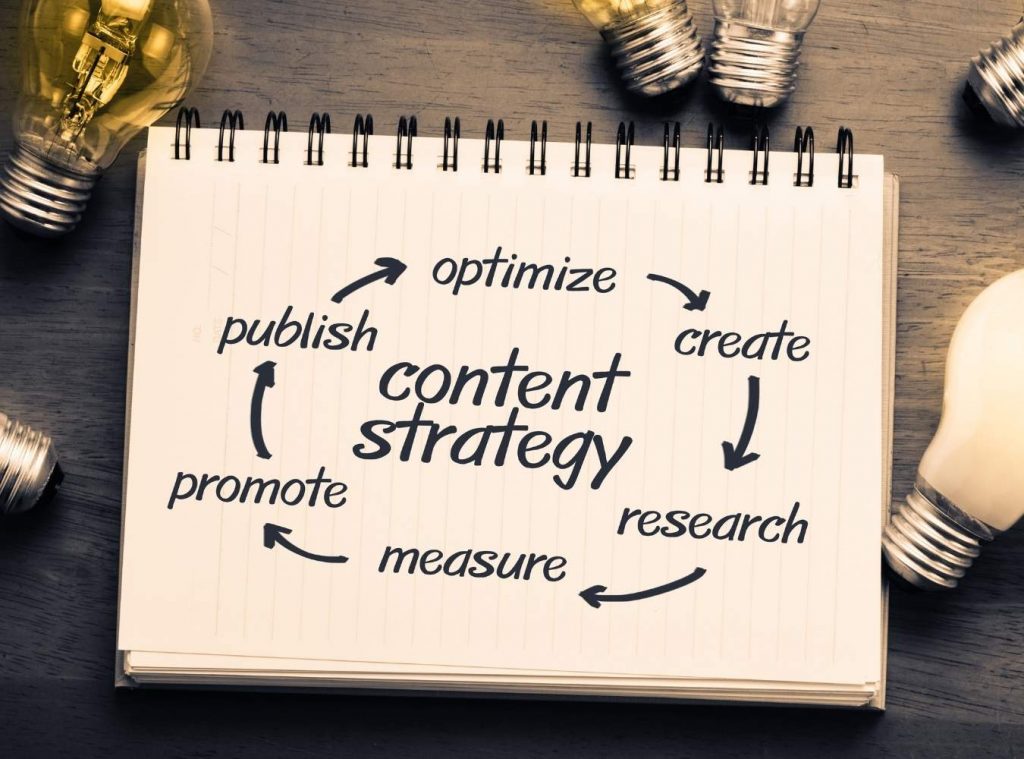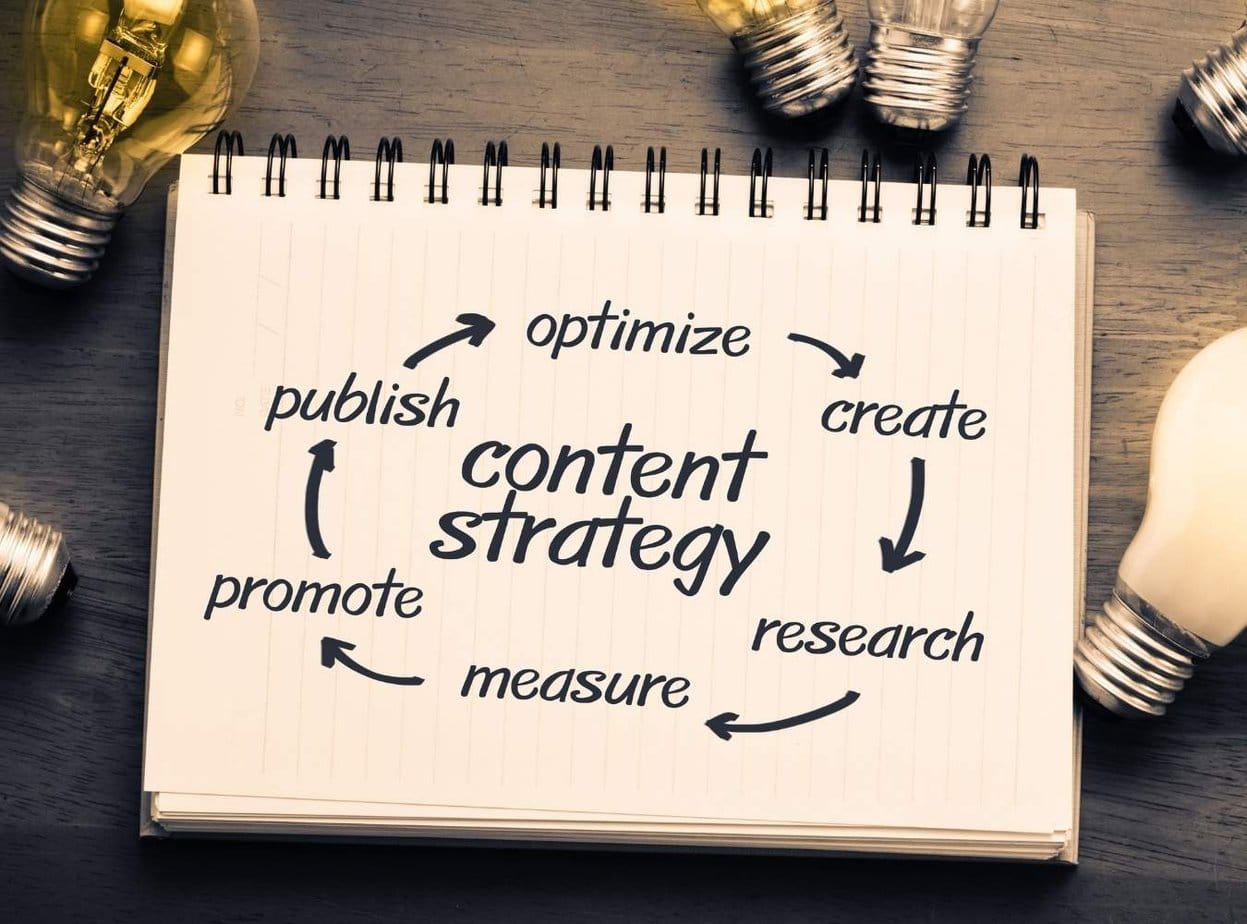 Content marketing is a set of strategies that involves providing valuable information to your target audience in a given niche. It must be geared towards consumer attraction so you can grow your lead network and become potential customers. Besides, the data you offer readers must create a positive perception of your business. This way you'll become more popular within the market you're targeting.
With content marketing, you improve your readers' engagement to feel they care about you and get value in what you offer them. That's why it's essential to create posts that your target audience wants to read. Especially since we are facing a new era in which people have the power to choose what they want to consume.
Today good content is not about selling. It's about giving your readers the benefits of what you offer in your online business. This is something valuable that can help them improve a momentary situation or even their quality of life. For example, teach them how to put something together. Clarify doubts about your products or services, show them how to solve a problem faster, etc.
Content marketing is one of the most effective ways for companies to promote their brand and increase sales. Companies can now use social media as a channel to interact with their customers rather than only using word of mouth. They can directly engage with their customers on a personal level, and this helps them build trust. If you want to spread your message, content marketing is a great way to go. 
Why content marketing must educate and convert the customers?
Content marketing is responsible for attracting and getting your target audience to read matters of interest. It's essential to value the clients' education because what you offer them is valuable to their lives. If they understand how your products can benefit them, they will be more likely to invest in your products and services. Therefore, you should always make it a point to educate potential clients about how your products and services can benefit them. This is the foundation of success for your audience to follow you, and you can have a profitable online business.
Despite the above, in practice, some bloggers or managers are tempted to prioritize posts directly related to what they offer. This is a mistake to avoid. While it's true that you can get faster ROI, you interrupt lead information nutrition. The latter is one of the fundamental stages of these projects that can help you consolidate engagement with your readers to be faithful to you.
The type of content you add to your blog is essential to consolidate each stage of the sales funnel. The latter helps you get to know your potential consumers from the start. While it's a complicated process because of the number and type of potential customers you find in it, your readers must have access to educational content. Especially for those at the top of this resource because they are the ones who do not know the need to acquire what you offer.
Use content marketing to grow your business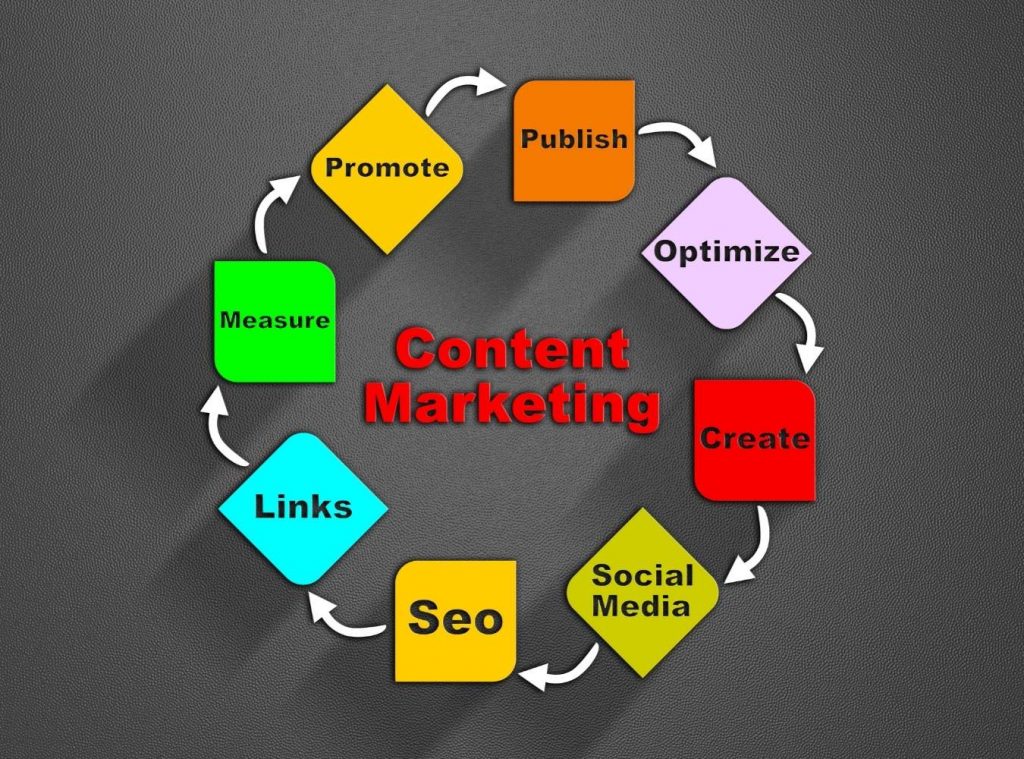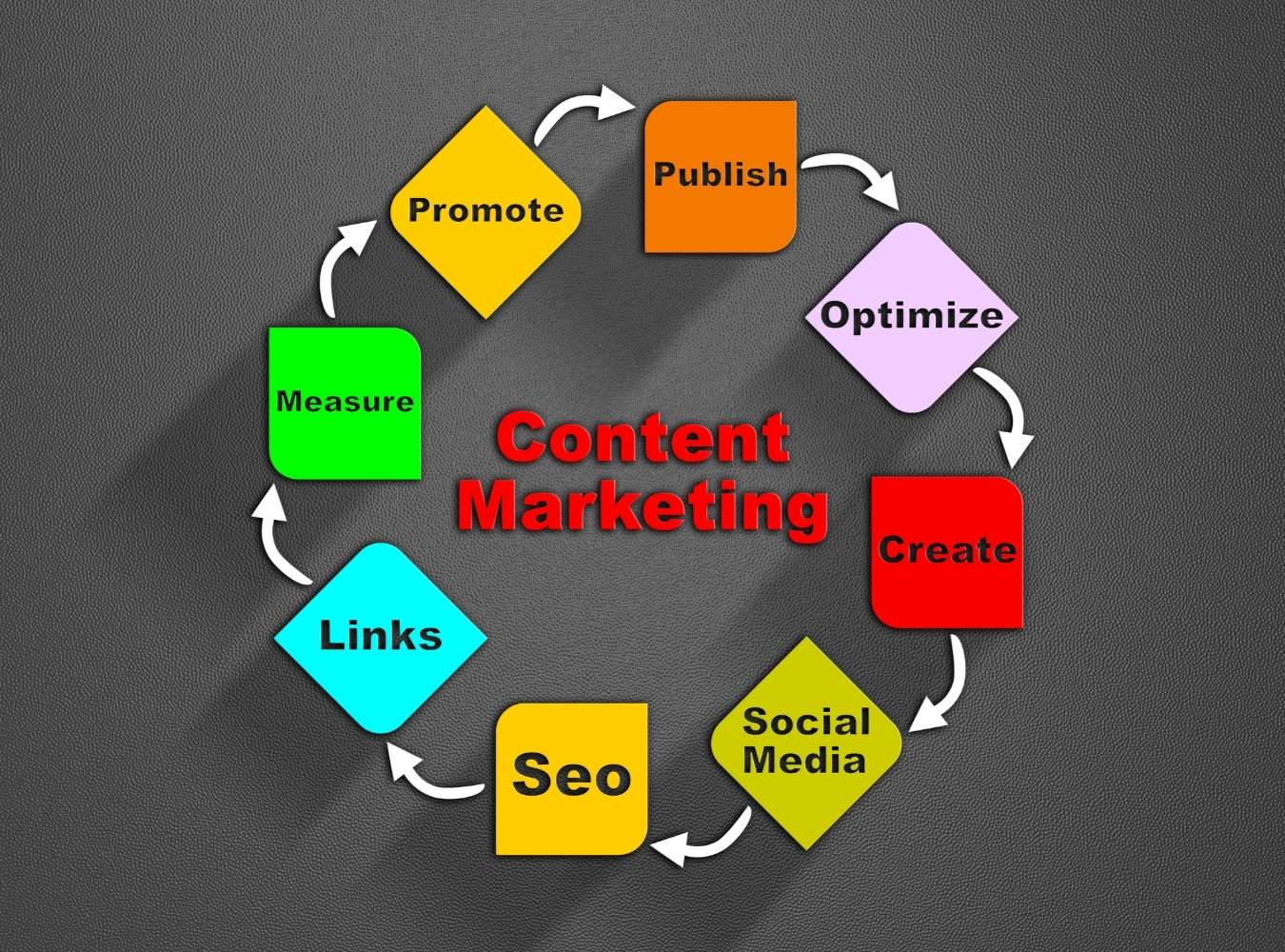 The strategy of content marketing creation concentrates on producing and distributing valuable content to attract and retain potential customers. Content marketing is a vital aspect of your online marketing strategy. You can use it to attract new customers, promote your business, and drive traffic to your website. It's crucial to keep in mind that you should always create valuable content for your audience.
If you're looking to use content marketing to grow your business, you need to create content that educates your readers on a subject that they need to know about. For example, if you own a flower shop, you can use content marketing to show people how to care for flowers. Your audience can then take this information and use it to make their lives easier. By doing this, you are providing your audience with what they need to know. Doing it in a way that is simple makes it a lot easier for people to get results.
Using marketing to educate the customer strengthens the relationship between the two, as long as you set aside sales interests and focus on guiding your readers. If you do it right, you're going to attract more visitors who can become valuable customers, a crucial step to the success of every business.
How to educate your consumers?
Educating your consumers should be a priority when you have a website or blog and want to draw your target audience to what you offer in your online business. This is essential because you avoid much of the incidents, pleas, complaints, or doubts that your readers may have for lack of information. That's why here's how you can save yourself a lot of trouble by giving your audience the content they need.
Put yourself in his place
It is essential that you put your speed place in place of readers so that you know what to expect from the products, services, or information you offer. It's even a way to know the most appropriate care or evaluate you to see if you're doing well. The idea is that you empath with your buyers and approach their expectations so that their experience is pleasant and they can recommend you in the future.
When you put yourself in place of consumers you submit your online business to your valuation. It's an excellent way for you to see the faults that need correction or if you need to focus on educating your readers so that they are satisfied.
Explain everything about what you offer on your website
When educating your customers, you must explain in detail what you offer in your online business. For example, if your website is about computer products, you should make it clear from the start, so consumers know they will find valuable content only in this area.
It's also important to explain everything that comes with marketing if you offer products you need to ship. This includes specifying whether you charge shipping costs when claims proceed, purchase procedures, and more.
Since there are many specifications that you have to make about what you offer on your website, in general, here I indicate the most relevant ones:
Price: You must specify the price of what you offer and what is included in it. It even makes it clear what the consumer should pay to buy any extra service, or if, on the contrary, you offer it as a form of discount or gift.
Rights and obligations: You must explain these terms to your consumers so they know what to stick to in case of problems and how you can respond. For example, if you offer something downgraded, the end customer needs to see if it's the same product or a way to attract buyers. You must also provide information about the deadlines and requirements applicable in your business in returns or exchanges, guarantees, etc.
Payment methods: You need to explain what payment methods you accept.
Offers and promotions: You must place information about the duration and conditions of these terms.
Benefits for your loyal customers: If you have consumers who always buy you and create a loyalty strategy, you must make it clear and apply the conditions.
Make it clear how the business works
As for the operation of the business, your consumers must know what the customer service hours are, personalized points of attention, formats to make claims, etc. Even if you don't have an online store, you need to indicate how you get your financial benefits so customers can trust you. For example, you may be using affiliate marketing through Amazon to get your return on investment.
The idea of making it clear how the business works help you prevent an untimely or toxic customer from harming you on the web. For example, it may make un baseless claims, but they can hurt you by not being expressed on your online site.
Content marketing is essential for brands and businesses. It's a great way to engage your customers and retain them. Content marketing must educate the customer and at the same time convert them into a customer. It's essential to not just focus on the conversion but also on educating the customer.
Communicate expressly, clearly, and concisely
All of the above is important whenever you communicate it expressly, clearly, concisely, and in a language that your consumers can understand. For example, you should create content in style and form that suits your readers, whether by age, place of residence, culture, and even generation. It's not the same to target a young audience as an adult audience, college students, and graduate professionals in certain areas.
It's also important to consider all the resources available to communicate what you want. For example, email, web messaging, telephone support, among others. It's also critical that you're positive and customizes your content, as it's one of the best ways for your consumers to be receptive to what you're trying to convey.
How to create an excellent educational strategy?
To properly address educational content, you need to consider some fundamental requirements for your strategy to work, and these are:
Investing in planning
Planning is essential in the face of any marketing strategy and even to educate the customer. This is one aspect to keep in mind as they determine the success or failure of your actions.
When creating educational content, you'd better work on the topics in advance. If you have a team, you need to get them involved and brainstorm about what a potential customer is looking for. The idea is not to leave loose ends in terms of information or doubts that your consumers may have.
Get to know your buyer in-depth
The person buyer is central to any marketing strategy, but you should investigate all aspects around you when educating. For example, culture, country, studies, jobs… Because it's the best way for you to communicate your message and your consumers to be responsive.
Measure your results
To find out if your educational marketing strategy is working, you need to leverage all the resources available on the Internet to know how your audience reacts. Therefore, you must define in advance the KPIs of your methods, accompanying this data with the scope, level of interest, leads, bounce rate, and any other necessary terms.
Content marketing has evolved a lot in recent years. It's no longer about distributing a press release or about getting your name out there. Content marketing must educate and convert the customer into leads. You can do this by creating helpful content centered around a topic your customers are interested in.
Content marketing must educate and convert the customer. It is critical if you know how to use it. Its primary function is to attract the attention of potential consumers to help you achieve your financial goals. Plus, it's one of the best ways for you to drive your readers through all stages of the sales funnel.