How social signals and the positioning of your blog are linked
Today, there are many blogs whose authors want to position them in the first places in search engines. To do this, several factors such as keywords, SEO optimization, evaluate metrics, among others, must be taken into account. However, aspects such as social signals confuse bloggers by not knowing the real impact of bloggers to position their websites. That's why you need to understand how social signals and the positioning of your blog are linked.
Several well-known sources mention that social signals are part of the factors to rank you first in search engine SERPs. These include Moz and Backlinko, and although this information is technically correct, the impact is not direct, as I explain throughout this post.
What are social signals?
Social signals refer to all the factors that can affect a post and the profile of a blog on social media. On each platform, it is different, and I mean, for example, the number of likes, retweets, followers, answers, and so on platforms like Twitter. Besides, these signals also relate to profile data such as job information and blog name.
How do social signals and the positioning of your blog impact?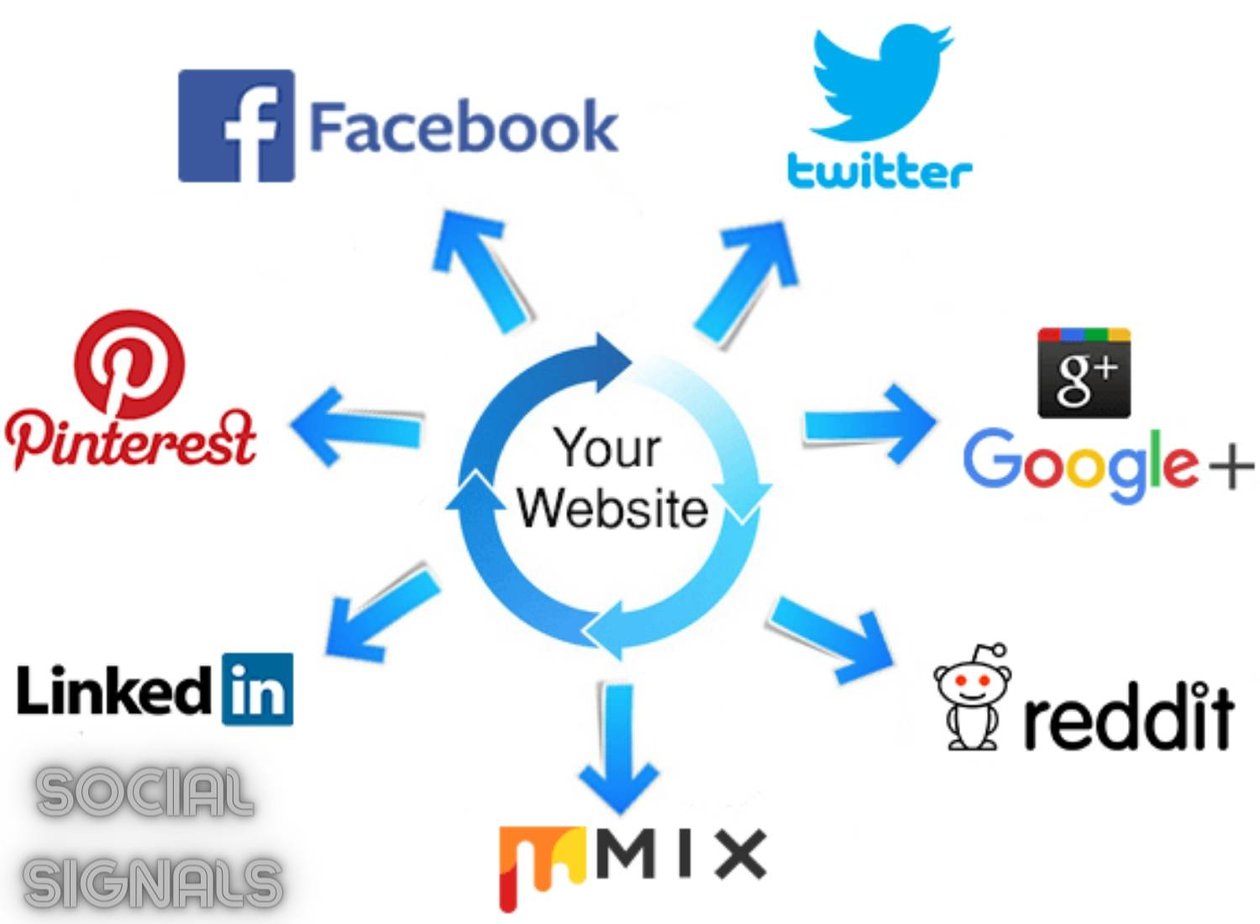 According to data provided by experts such as Matt Cutts, previous head of Google's Web Spam department, social signals have a non-direct correlation with online positioning. This is primarily because social networks are designed to promote content that maximizes the amount of time people spend on the site. So crawling your blog-related content on those online media becomes more complex.
Social signals and search engine optimization (SEO)
Social signals are an essential part of the search engine optimization (SEO) process. They are the actions that users take on other websites that point back to your website. A link coming from another domain is a signal that a search engine can evaluate and use to rank your pages. A tweet, Facebook share, or Google +1 is another type of social signal.
It makes sense that social signals have a bearing on your blog's position. After all, social signals are based on the number of people who like, share or tweet about your content. And when more people like, share, or tweet about your content, you get more social signals. And when you get more social signals, you get a better ranking in Google.
Google has confirmed that social signals are an essential ranking factor. This is particularly true for content-rich websites, such as blogs. Social signals are one of the most important factors that Google takes into account when ranking a blog or website. The more social signals you have, the more likely you appear on the first page of Google's search results.
Social signals are an essential factor in how Google ranks your blog. They are simply links from social media sites such as Twitter and Facebook.
Social signals are essential for the positioning of a blog post
This is often overlooked, but social signals are important for the positioning of a blog post. If you want to get more traffic, social signals are an important factor to look at.
Although the process is different, the key to generating social signals from Twitter is similar to that for generating social signals from Facebook. 
There's no question that social signals are an important ranking factor in Google's algorithm. The blog post is a case study of how we improved a client's blog positioning by enhancing the social signals and links to the blog.
We've all heard of social signals. The higher your social signals are, the better your ranking will be. This is because Google wants to know how popular and influential your blog is. But how exactly are social signals linked with the positioning of your blog?
Social signals, like shares and likes, are not directly linked to the positioning of your blog. However, they are an important factor in determining how much your content is liked and shared in the social sphere. If you want your content to be well-regarded on social media, it's a good idea to use social signals in your blog posts.
Social signals are an essential factor in the search engines' algorithms. It is crucial to get these signals once you have built a solid brand on your blog.
Example of these limitations
Limitations on accuracy: These are aspects related to the data of the social platform. For example, information about the blog profile, number of followers, among others. The limitation is because these values may change over time. Such information may not be accurate from one moment to the next. For example, the number of users who follow you with platforms like Twitter can vary rapidly, and this depends on the theme of your blog, among other issues.
Limitations on entry: The blockage that a social platform can set so that search engines do not access the profile. Great brands use social media to avoid the tracking of their customers on sites like Facebook and Twitter.
Despite the limitations described, social signals help you attract traffic, improve the visibility and authority of your blog, as explained below.
The link between social signals and search engine rankings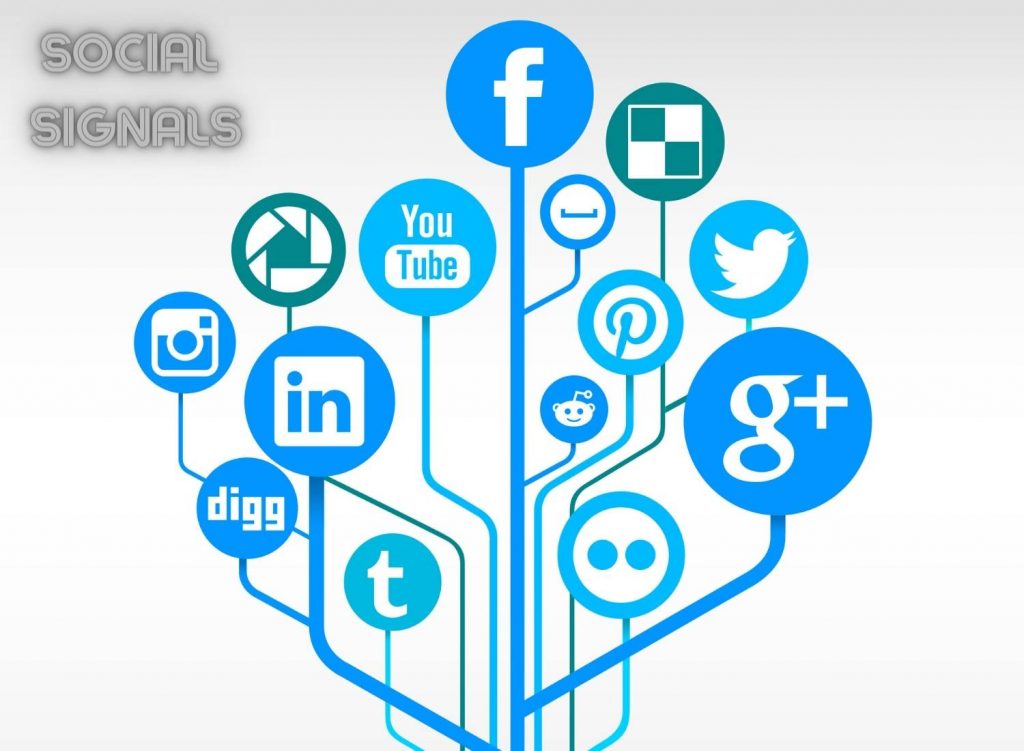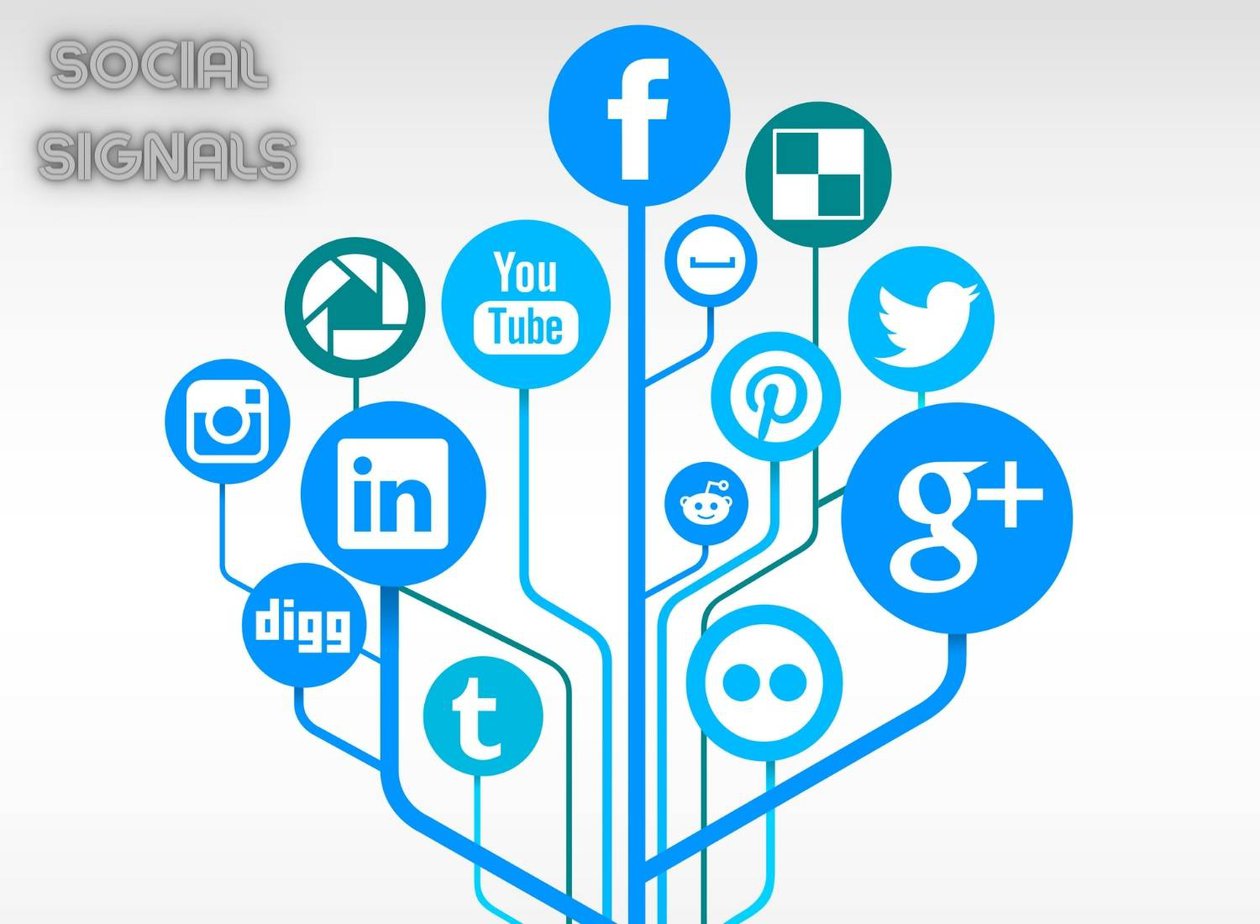 Some studies such as that conducted by the cognitive SEO website indicate a correlation between social signals and the ranking of search engines but not directly. It is determined by the presence of your content on social networks and the resources that allow them to reach a larger audience.
Social media has become a significant driver of traffic to websites. A recent study from Shareaholic found that social media sites delivered nearly 50 percent of the total traffic to sites on the web. One significant factor in search engine rankings is the social media activity surrounding a particular web page.
Social media is the new verge of marketing. It's a place where you can interact with your customers. It's also a place where you can collect data to create better user experiences.
Here are some of the ways social signals help you be in a better ranking in search engine SERP:
Social actions: This is a factor determined by the number of links in your content shared by your social media audience. For example, your readers retweet one of your blog links placed with a persuasive message on Twitter. This directly affects the visibility of your posts as you reach a larger audience. Although it's not directly correlated, the more people see you, a certain percentage may want to know your blog and visit you.
Number of followers: This is a factor that is directly related to the number of visitors on social networks who perceive the content you post. This also means an opportunity for any of these users to click on your published links and increase your blog's web traffic. And search engines like Google consider this aspect of improving your position in SERP.
Impact on web domain authority: it is one of the most critical factors in online positioning. Social signals help increase this value indirectly. As the more links you share on your social networks, the better your link profile is better. This, in turn, affects your position in the search ranking in the Online Search SERP.
Social signals and the positioning of your blog are linked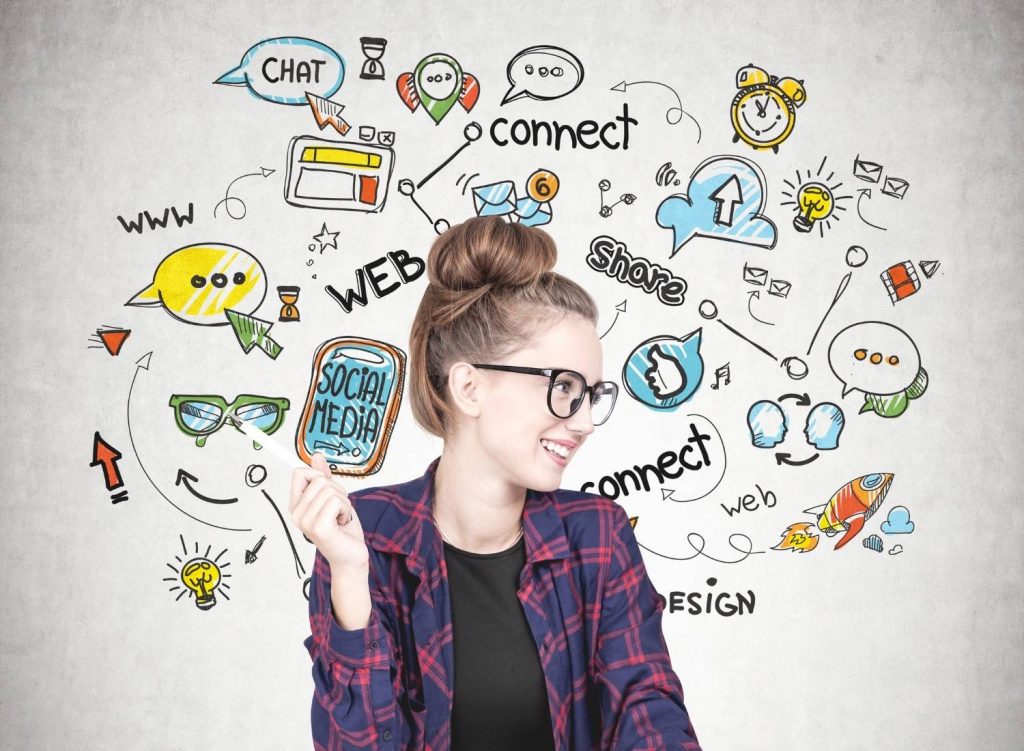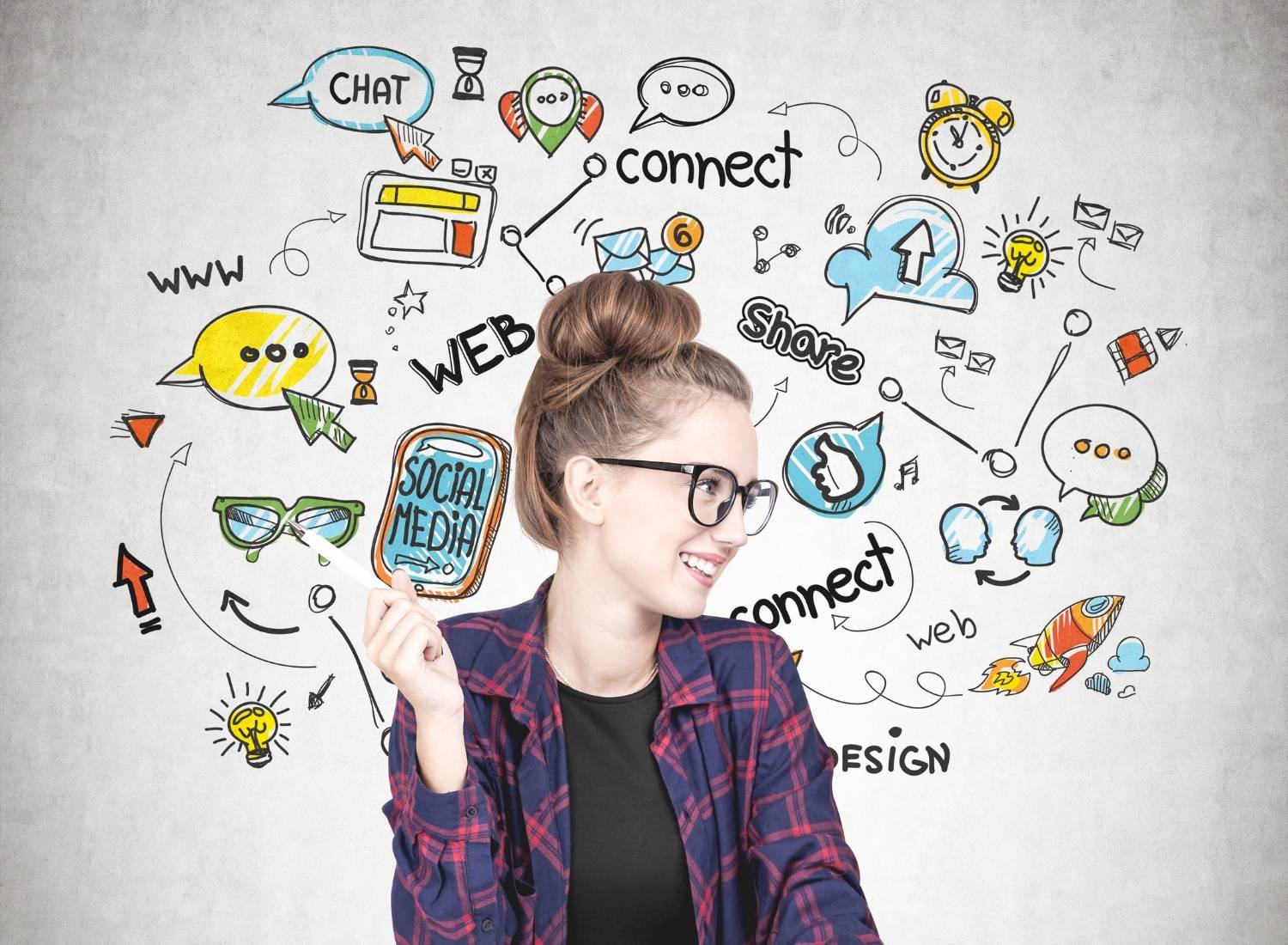 Affiliate marketing, when executed correctly, can be a fantastic way to generate online income. One of the main reasons people fail in affiliate marketing is they think it's about building links, but it's not. It's more about building trust. Your blog is the face of your brand, and it is essential to make sure it's positioned properly. By using social signals and social media, you can make sure your blog is positioned correctly.
It's essential to understand that SEO is a factor in affiliate marketing, and it's vital to realize that your blogging style must be consistent with your overall marketing strategy.
Many people make a living online by using affiliate marketing and teaching others how to do the same. The easiest way to promote someone else's product on your blog is by linking to it and getting a percentage of every sale you make. You can use social media to promote your blog and increase the number of people visiting your site. You can also use social media to enhance your blog and improve your search engine ranking.
However, it is essential to understand that social signals and the positioning of your blog are linked. One thing that can hurt you is that you can fake social signals. You should use a tool like TrackSocial to see which of your links are performing best and see who is sharing your content.
Bottom Line
Having read everything I described to you above makes sense to think that social signals have a relationship to the search ranking, even if it's not straightforward. Because for example, issues such as a more significant number of followers, likes, and shared posts influence greater online visibility. Because more people can click on the links of your posted content, your blog will be exposed to a larger audience increasing traffic to your blog. Search engines will see all this like Google and positively affect your position in the SERP of it.
By now, you should understand that in order to succeed in affiliate marketing, it is essential to understand that social signals and the positioning of your blog are linked.
Social media is the new frontier in Internet marketing. Increasingly, it's the place where people are getting their information and making purchasing decisions. Links and mentions on social media sites like Facebook, Twitter, Google+, LinkedIn, and Pinterest are powerful ways to build your brand's reputation online. Social media optimization (SMO) is a crucial part of successful Internet marketing.