Exploring the Concepts of Digital Marketing: A Comprehensive Guide
Are you confused about the concepts of digital marketing? Do you wonder why you should hire a digital marketer?
A digital marketer is someone who specializes in online marketing. They help businesses build websites, create social media profiles, write blogs, and do whatever is necessary to get customers to buy from them.
Digital marketers are experts at using technology to reach new customers. Most companies nowadays rely heavily on digital marketing because it works. It's proven to increase sales and profits.
If you're looking to make money online, you need to understand how digital marketing works. And if you're not sure where to begin, then read on. Here's everything you need to know about digital marketing.
What is a digital marketer, and what do they do?
 As the name suggests, a digital marketer is a marketing specialist who works with digital channels to promote products and services online. Often referred to as online or Internet marketers (and sometimes confused with webmasters), digital marketers are responsible for planning and executing a successful online marketing campaign. A digital marketer's role includes content creation, search engine optimization (SEO), social media marketing, email marketing, paid advertising, website development, and other forms of online promotion.
What Do Digital Marketers Do?
Digital marketers leverage social media sites such as Facebook and Twitter to promote products, interact with customers, and drive brand awareness. They also manage pay-per-click (PPC) advertisements on websites such as Google and Bing.
Digital marketers use various tools to test their website's performance, including page speed, title tags, meta descriptions, internal linking structure, and backlink profiles.
Digital marketers may also be tasked with maintaining an organization's website by keeping it up-to-date with fresh content and relevant information about the company.
In addition to their day-to-day responsibilities, digital marketers may be called upon to carry out long-term strategic planning to ensure that the company's goals are met in a timely manner.
The skills that are necessary for a digital marketing role
If you're considering a career in digital marketing, you may have been told that there are specific skills you need to be successful. But what are they, exactly? What are the most sought-after skills that employers are looking for when they hire someone for a role in digital marketing?
This blog post will break down the top six skills necessary to succeed in digital marketing, and then we'll tell you how to acquire them.
The first skill is SEO (search engine optimization). This means knowing how to optimize your website for search engines, which shows up higher on search results pages.
The second skill is social media management. This means managing your social media accounts and posting regularly on them.
The third skill is content creation and writing. This means creating original content that's relevant to your audience and writing good copy for your website or blog posts.
The fourth skill is analytics and data analysis. This means analyzing data from various sources like Google Analytics, Facebook Insights, etc., and creating reports based on this data.
The fifth skill is design and web development knowledge. This means having an eye for design and knowing how to code in HTML/CSS/JavaScript or any other programming language used by websites today (e.g., PHP, Python, Ruby, etc.).
Finally, the sixth skill is project management. This means being able to plan projects, prioritize tasks, and stay organized throughout the entire process.
How can I get these skills?
These skills aren't necessarily taught in school. Instead, they're learned through experience and practice. So if you want to learn these skills, here are some ways to do so:
1. Learn SEO basics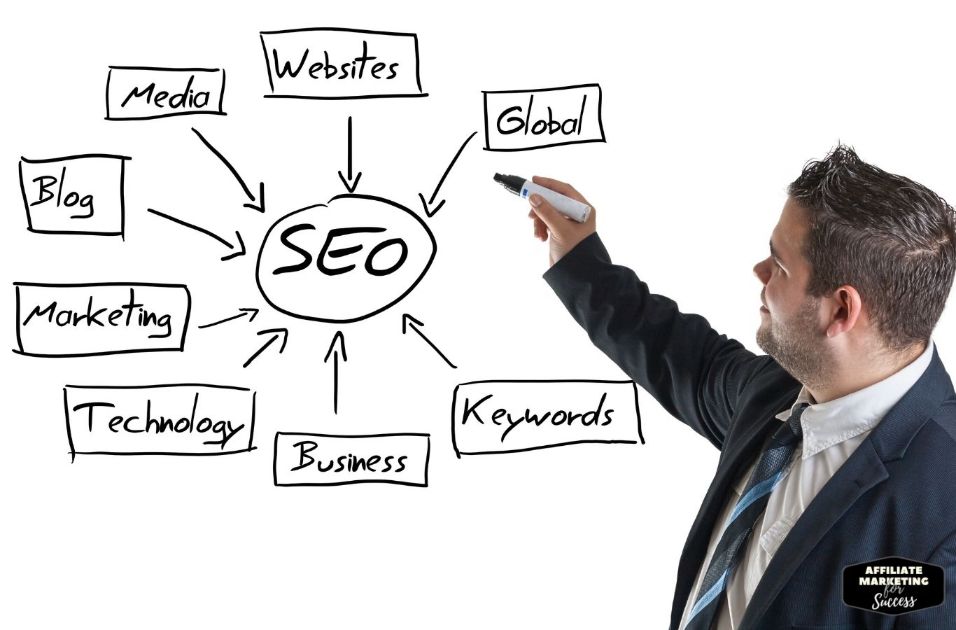 You don't need to know everything about SEO to succeed in digital marketing. However, you should at least understand the following concepts:
• Keywords – keywords are words people type into search engines when trying to find something specific. Understanding which keywords your target audience uses ensures that your site appears high up on search results pages. 
To generate more leads, the company advises businesses to focus on keywords that are related to their product or services.
The company advises businesses to focus on keywords that are relevant to their product or service.
• Backlinks – backlinks are links pointing to your site from another site. They're essential because they improve your ranking in search results. 
Adding links from other websites is a great way to boost your site's ranking.
2. Get familiar with social media platforms
Social media sites like Twitter, Instagram, LinkedIn, Pinterest, YouTube, and others are becoming increasingly popular among consumers. It's not uncommon for companies to have multiple social media profiles where they share information about themselves and interact with customers. As a result, many businesses turn to social media to promote their products and services.
If you have a business account on one of these sites, you should set up a profile and start sharing information about your company. You can also join groups related to your industry and participate in discussions.
3. Start blogging
Blogging is a great way to build authority around your brand and attract new visitors to your site. Blogs are generally written using text editors, but they can also be created using online publishing software.
Once you've built up a decent amount of followers, you can begin promoting your blog posts on social media. For example, if you had 1,000 followers, you could reach out to 500 and ask them to follow your blog. Alternatively, you could promote your post on social media sites like Reddit, Quora, and Tumblr.
4. Develop your presentation skills
Whether you're giving a speech to a large group of people, presenting to clients, or speaking to potential employees, developing strong communication skills can play a crucial role in your success.
To develop your public speaking skills, try practicing presentations in front of the mirror until you feel comfortable talking in front of others. Then, record yourself and listen back to see what needs improvement. Finally, keep track of your progress over time by keeping a journal detailing all aspects of your public speaking career.
The types of businesses can benefit from the concepts of digital marketing
The types of businesses that can benefit from digital marketing concepts a professional tone: It seems like most people are on the internet these days. With all that traffic, you'd think anyone with a business would be doing everything they could to capture some of it. If you're not already using your digital presence to draw in new customers?
If your business isn't online yet, this might be the time to reconsider. Most people prefer to research products and services online before making a purchase decision, which means if you're not there, they'll be looking at your competitors instead. Digital marketing can help level the playing field, especially for small businesses competing with larger entities. Here are some types of businesses that gain the most from digital marketing.
Local Businesses
Most people rely on search engines and social media when looking for local businesses—meaning local businesses without a website, or a social media presence are missing out on potential customers. Research shows that 86% of consumers look up local businesses online before visiting them in person, and 77% use their smartphones for directions when driving somewhere new. If you're curious about how local search traffic could impact your revenue, try entering your street address into Google Maps and see where you rank among your neighbors.
Small Businesses
For many small businesses, the biggest challenge is finding enough qualified leads to grow their sales. This is why digital marketing works so well for small businesses. According to Hubspot, 80% of small businesses have used digital marketing to generate more than 10 leads. And while only 15% of small businesses say they get more than 30 leads through organic searches each month, almost half (48%) of those who use digital marketing report generating more than 100 leads per month.
As an entrepreneur, you know that every dollar counts. That's why it makes sense to invest in digital marketing as soon as possible. The sooner you start investing in digital marketing, the sooner you can reap the rewards.
Large Enterprises
This one may come as a surprise, but large enterprises aren't immune to the benefits of digital marketing. In fact, according to Forbes, 43% of Fortune 500 companies now employ digital marketing strategies. While most big brands focus on SEO, PPC, email marketing, and other traditional forms of digital marketing, the truth is that digital marketing has become a significant part of any successful marketing strategy.
How to get started in digital marketing
Digital marketing is always evolving, so you need to stay up-to-date with the latest trends in order to compete.
Digital marketing is one of the fastest-growing career fields for a good reason—billions are spent online every year, and companies need professionals who understand the space. If you're considering a career in digital marketing, there are many opportunities and paths. Here's a primer on how to get started.
What skills do I need?
If you're interested in pursuing a digital marketing career, you don't need a four-year degree in marketing to get started. Most entry-level positions only require candidates with a bachelor's degree in any discipline—some hiring managers may even prefer someone who has studied communications or journalism. What employers want most is someone who can demonstrate that they have the right marketing skills and can create great content for their organization.
There is no academic route to becoming a great marketer, but that doesn't mean it's impossible—even if you don't have formal training, you can still take courses or earn certifications to help you learn the skills you need to succeed. The most important thing is to be open about your interests and background when applying for jobs.
Bottom Line
In conclusion, digital marketing is a broad term that encompasses many different aspects of online advertising. But suppose you're looking to build a successful website. In that case, you need to understand the basics of SEO (search engine optimization), PPC (pay per click), social media, email marketing, mobile marketing, and much more. This guide will give you a comprehensive overview of digital marketing concepts, including everything from keyword research to content creation to analytics.
I'm Alexios Papaioannou, an experienced affiliate marketer and content creator. With a decade of expertise, I excel in crafting engaging blog posts to boost your brand. My love for running fuels my creativity. Let's create exceptional content together!