The Importance of Affiliate Networks in Online Affiliate Marketing
Looking to take your affiliate marketing game to the next level? Partnering with the right affiliate networks is key! Discover the benefits and get started today.
Affiliate marketing has exploded in popularity as a way to generate passive income online, but partnering with the right affiliate network is key to success. These networks streamline the process of finding and promoting relevant products, provide access to a wider range of merchants, and offer tracking and reporting tools to optimize performance. In short, affiliate networks are critical for maximizing revenue and growing your affiliate marketing business.
The Benefits of Affiliate Networks for Affiliate Marketers
When you join an affiliate network, you gain access to a large number of products and services. This means that if you want to promote something like a fitness app or cooking course, there will be plenty of options for you to choose from.
You'll also find that it's easy for the affiliate networks themselves to track your performance as well as the performance of other affiliates on their site. This makes it easier for them (and therefore for us) when it comes time to pay out commissions!
The Benefits Affiliate Networks for Merchants
The benefits of affiliate networks for merchants are numerous. They can help you achieve your business goals by providing cost-effective advertising, increased visibility, and improved conversion rates.
Merchants can reach more people through affiliate networks than they could on their own. This is because the network will promote all of its members' products or services, not just one item at a time like most other advertising methods allow you to do (such as Google AdWords). If a user clicks through an affiliate link from one merchant's site and then purchases something from another merchant within that same network, both merchants receive credit for bringing in that customer—a win-win situation!
Types of Affiliate Networks
There are three types of affiliate networks: CPA, CPL, and CPC.
CPA (Cost Per Action) networks are the most common type of network for affiliate marketing. They charge you a fee each time someone takes an action that you have specified in your campaign (such as signing up for a newsletter). You will be charged even if no sale is made from this action. This is usually the best option for those who want to generate leads rather
than sales because they can track how many people have taken an action on their site, which means they can see exactly how much money was spent on advertising compared with what came back in return.
CPL (Cost Per Lead) networks are similar except instead of paying every time someone signs up for something or clicks through an ad link, it is only charged when someone actually makes contact with another person within 24 hours after viewing one of their ads online. This could either mean filling out some form or simply calling them directly over the telephone!
CPC (Cost Per Click) Networks work slightly differently again by charging advertisers based on how many times their ads appear across different websites rather than whether anyone actually takes any action whatsoever—so long as there has been at least one click, everything else falls into place automatically afterward without any further input needed from either party involved!
Affiliate Programs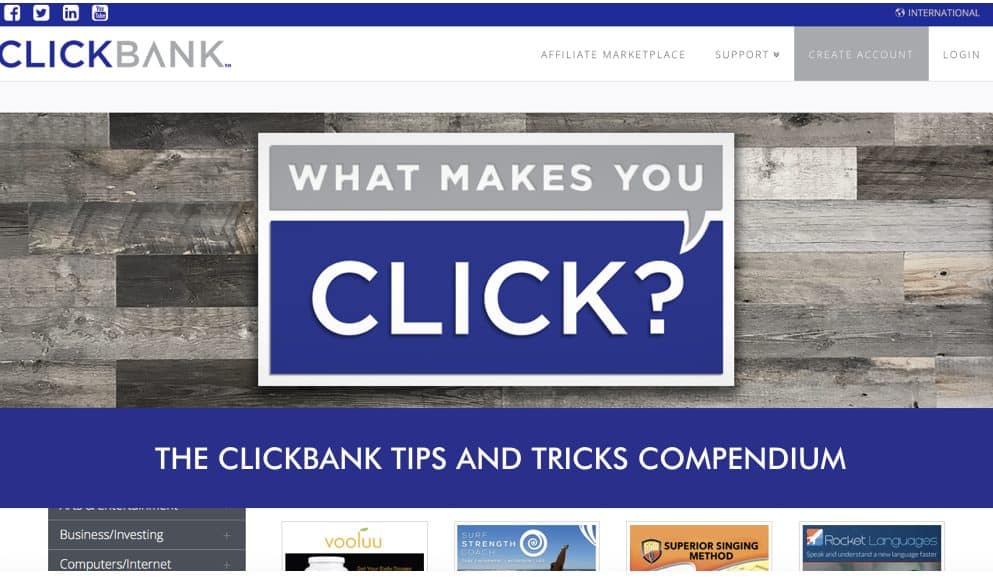 have arrived on the scene as affiliate marketers leveraging big data analytics to optimize their marketing efforts.
Affiliate marketing is now a mainstay in online marketing and advertising.
Advertisers increasingly prefer to use it to run ads themselves; many people now use ad blockers only to establish the importance of affiliate marketing.
Using this strategy helps advertisers reduce the costs of their marketing budgets while taking advantage of advertisers' (publishers) promotional channels to drive conversions and sales.
Affiliate networks
Among the most significant successes in the affiliate marketing business came in the shape of affiliate programs. This affiliate advertising structure is easy in its purpose: it functions as a bridge, a meeting point for advertisers and publishers to meet and conduct business as smoothly as possible.
It is a kind of "Fiverr" for advertisers and Internet marketers.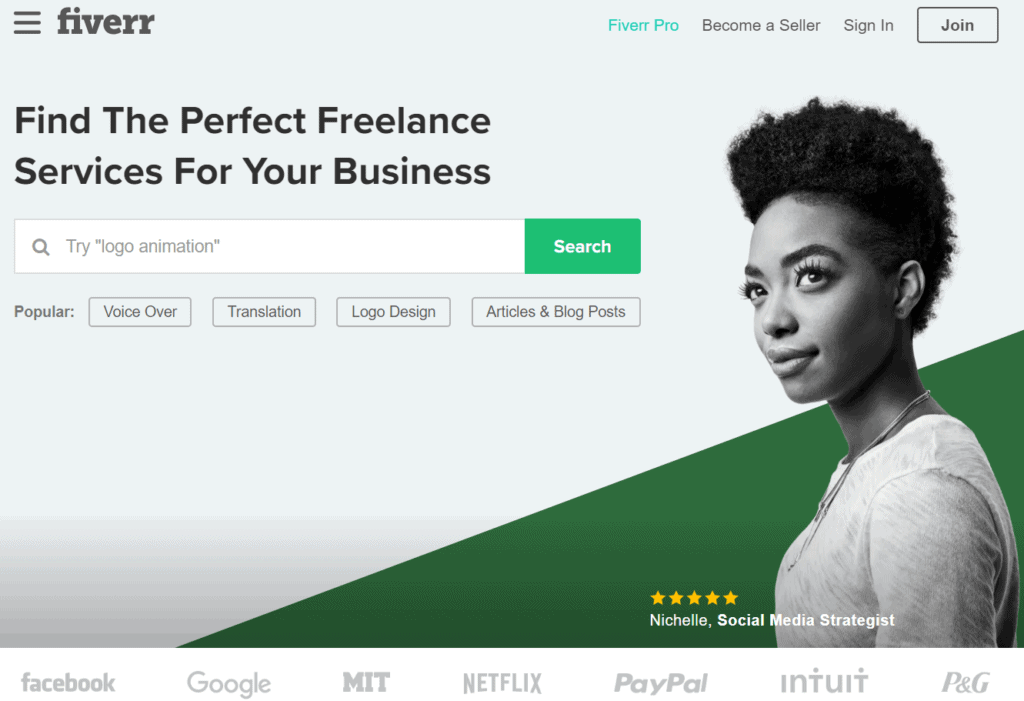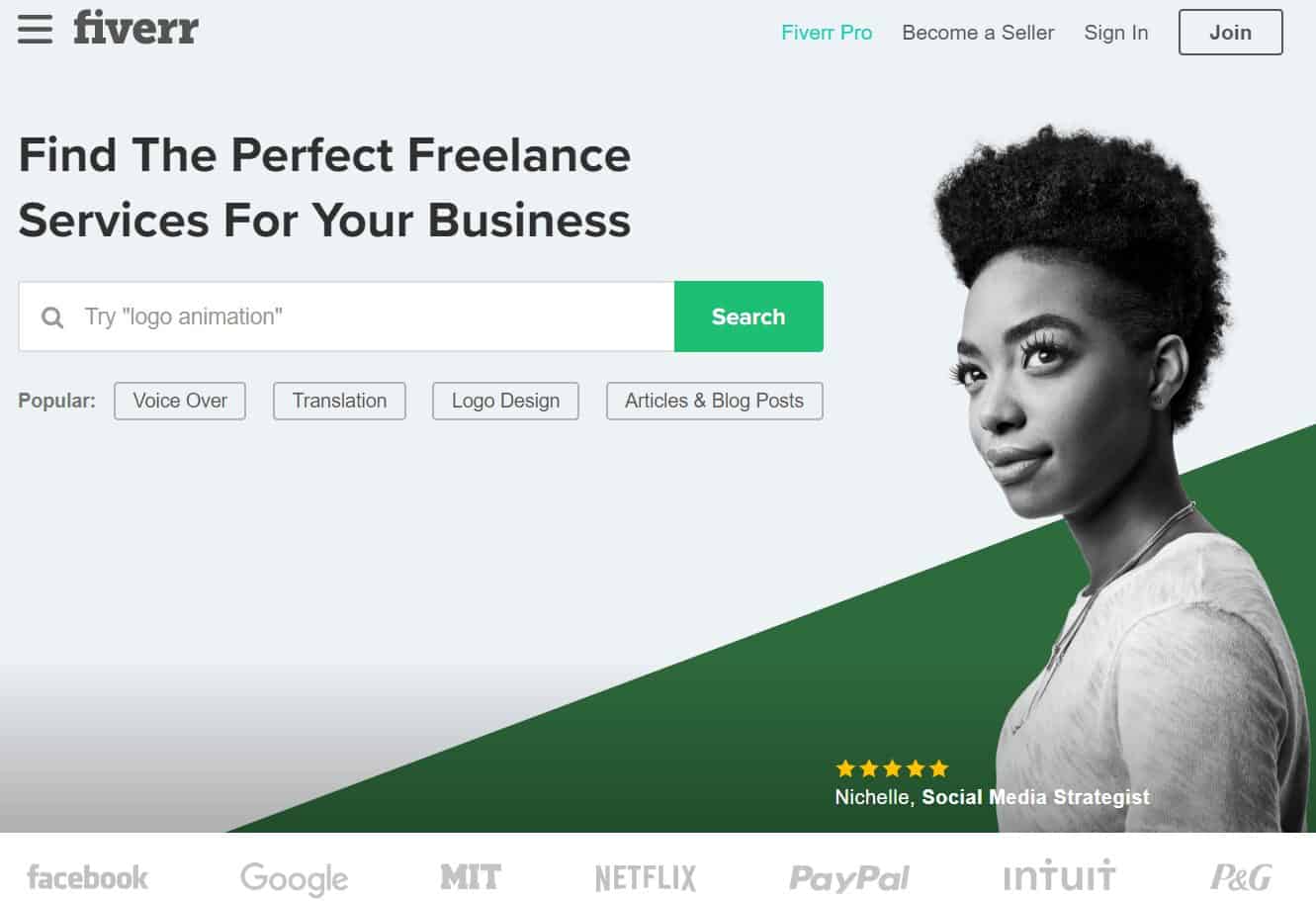 In the past, affiliate networks, advertisers, and publishers had to find themselves – a tedious and costly task compared to how affiliate networks currently negotiate these relationships.
Affiliate networks are virtual marketplaces that offer advertisers access to a group of publishers (or potential affiliates) to choose from, and vice versa.
How to Choose the Right Affiliate Network
It's important to choose the right affiliate network. Here are some tips:
Research different networks and decide which one best fits your needs.

Consider your goals and decide whether or not the network can help you achieve them. For example, if you want to make more money, then it may be worth paying for a premium membership with a high-quality network like Amazon Associates or Rakuten Linkshare (formerly known as LinkShare). However, if all you care about is getting traffic from other websites without having to pay anything extra–and being able to do so quickly–then free options like ShareASale might be better suited for this purpose.

Analyze their reputation among other affiliates in order to understand how well they treat their partners before deciding whether or not they're worth working with at all!
How to Sign Up for an Affiliate Network
Signing up for an affiliate network is easy. All you have to do is fill out the sign-up form on their website and submit the required documentation. Once your account has been approved, you can start earning money by promoting products on your website or social media platforms.
How to Use an Affiliate Network
An affiliate network is an online platform that connects advertisers and publishers. Affiliate networks provide the tools, resources, and support that you need to run your business successfully.
As an affiliate marketer, you can join multiple affiliate programs at once through a single sign-up process with an affiliate network. This allows you to promote products from many different companies all at once without having to go through the time-consuming and tedious process of applying for each individual program separately. Once you have signed up with one of these networks, they will provide access to their member sites, where there are thousands of products available for sale or promotion on each site (these are known as 'affiliate links'). You simply place those links into your website or blog posts using HTML code provided by the network in order for them to appear correctly when viewed by visitors who click on them!
Tips for Affiliate Network Success
If you're just getting started in affiliate marketing, it's important to choose the right programs. You should look for a network that has a solid reputation and offers high-quality products or services.
You should also consider automating your efforts as much as possible. This will allow you to scale up quickly without having to spend too much time on individual tasks like finding new leads and tracking down payments from advertisers.
Common Affiliate Network Challenges
When you use an affiliate network, you may run into some of the same problems.
Common Affiliate Network Challenges
Low Commissions: This is often the biggest complaint of affiliates. Many networks offer low commissions and sometimes even charge fees for joining their program. The best affiliate programs will offer higher commissions and more flexibility in how they pay out the money to their affiliates.
Delayed Payments: Another common issue with many affiliate networks is delayed payments or no payments at all! If you have been working hard promoting a product only to find out that it has been months since your last payment from them then this can be very frustrating indeed! You should always check out what kind of reputation any company has before signing up as an affiliate so that you know what type of service level they provide as well as whether or not there are any issues with getting paid on time every month (or at all).
How are affiliate networks positioning themselves for the future?
In our fast-paced, ever-evolving digital world, it is suicide for any company to sit back and enjoy its past success. Affiliate networks understand this and are constantly tweaking their offerings to remain relevant and attractive to publishers and advertisers alike.
According to the aforementioned Forrester Group survey, publishers particularly love to search for affiliate offers across networks that are global in their perspective. Affiliate networks respond by negotiating exclusive deals with global brands to sweeten the deal for publishers and stand out.
Where startups fit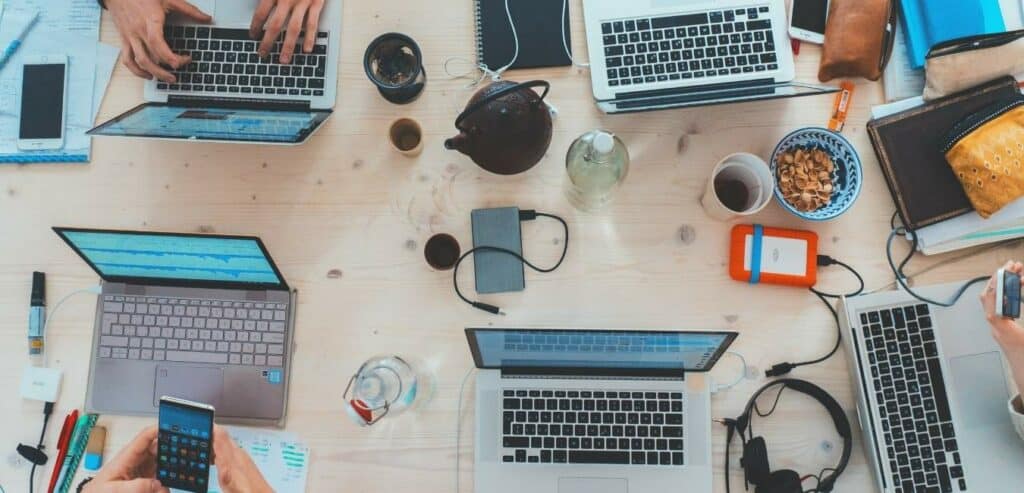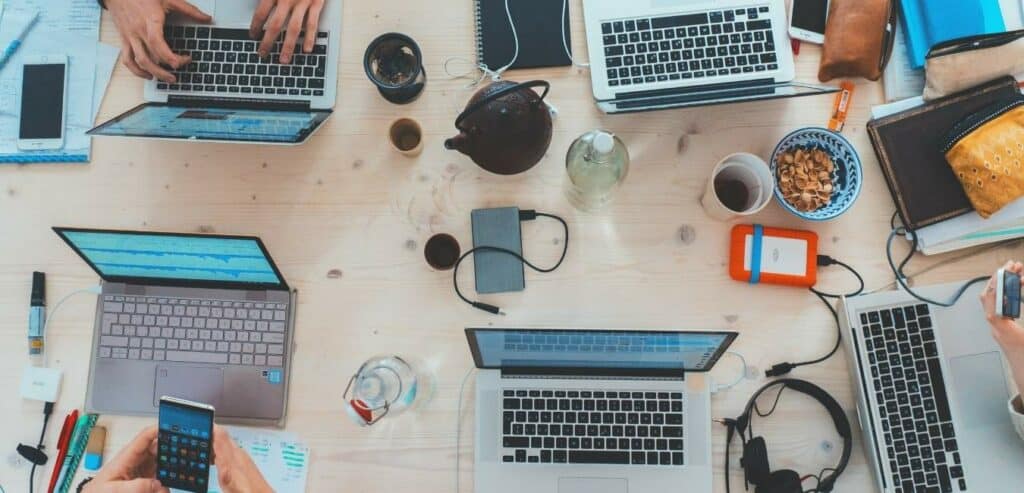 The need for networks to continually adjust and modify their offerings has left the door open for newcomers to the industry to establish and perhaps gain some market share thanks to industry heavyweights such as ShareASale and CJ. Affiliate.
A recent example is the admission of Alexander Bachmann, a well-known European affiliate network that has recently expanded aggressively in North America and Asia.
The company is looking to position itself as a technologically preferred option. It develops technology priorities in ​​fraud prevention, fingerprint, and cross-device tracking, ad-blocking technology, and more.
However, publishers and advertisers should still be wary of new and old networks as they experiment with new technology and features to improve what they have to sell.
However, one thing is sure: Affiliate networks are here to stay and will only increase as they improve their offerings and take on more marketing and market share responsibilities from other affiliate programs.
Affiliate Marketing and Internet Marketing as a Profitable Business
If I tell you that you can quit your job with affiliate marketing, you will surely not believe me. However, even when it may not seem like it, it is a reality that many people have already achieved. The truth is that with this system, you could get to work only as an affiliate.
What are the benefits of partnering with the right affiliate network?
Partnering with the right affiliate network is key to success in affiliate marketing as it streamlines the process of finding and promoting relevant products, provides access to a wider range of merchants, and offers tracking and reporting tools to optimize performance. These benefits are critical for maximizing revenue and growing an affiliate marketing business.
Additionally, affiliate networks can provide access to global brands to sweeten the deal for publishers and stand out from the competition. Finally, affiliate networks are constantly adjusting and modifying their offerings to stay ahead of the competition, which can provide new opportunities for newcomers to the industry.
Affiliate marketing is a profitable business.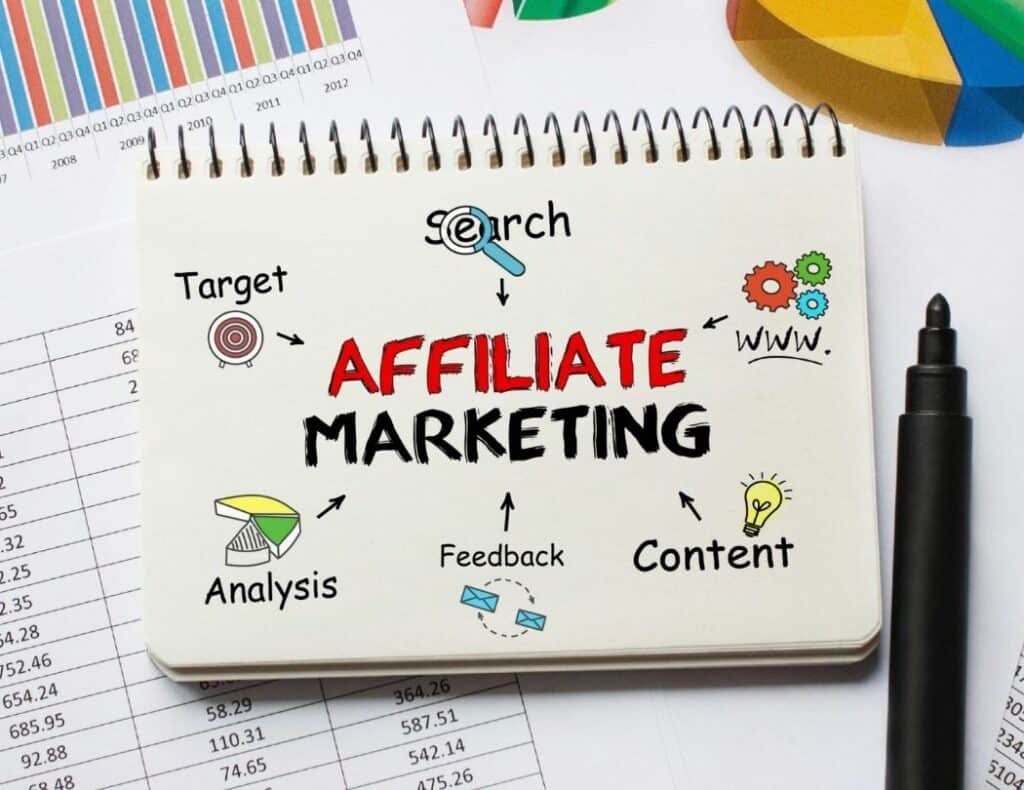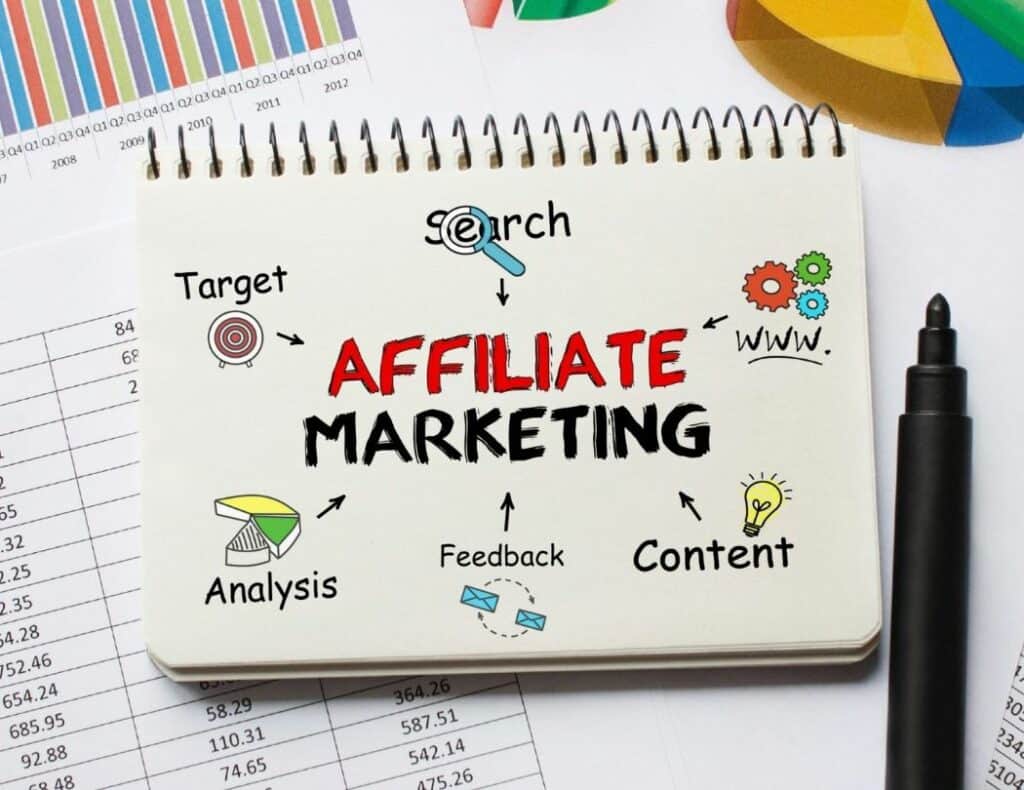 An enterprise can be understood in several ways. One is to create an individual physical company and an online business based on affiliate marketing. In the latter case, you avoid all the complications of an individual physical company and all those related to an online business as a seller.
Selling products as an affiliate of one or more companies can be only as productive as the degree of commitment you accept. If you take it as fun, you will surely not get the same results as if you take it as a profitable business.
You should know that any physical or online business requires a great deal of work and dedication and involves some risks that are a little less as an affiliate. On the other hand, the payoff can be great.
Individual companies or online companies
If compared to online companies, individual companies require more time, imply more commitment, and as a rule, carry much more investment risks. Creating your business is extremely difficult unless you have a unique idea that is highly scalable. You will also have to see the competition to validate the business idea.
One of the necessary steps to be successful is to use strategies to attract customers. These clients can be from companies already known in your area, or you can attract new ones. If you succeed, the rewards can be immense.
Online companies have several advantages over the previous ones. With an online company, you use the internet marketing of info products that do not need stock. This fact supposes an adjustment of costs that are unavoidable in physical companies.
What are the risks in affiliate marketing
In affiliate marketing, the risk is minimal. At best, what you will lose the most will be your time. Of course, it is not a small thing because time is money; however, you will always have a better chance of recovering it. It would be best to not worry about the business since you receive your commission on what you sell.
Affiliate platforms, as a rule, are well established, which gives you enough confidence in the stability of your affiliate business. Advertising will be an essential part of getting more sales.
If you use paid advertising, you must invest enough money or hire someone to create promotional campaigns. You can also invest in SEO and positioning techniques, even if it takes time to see results.
The materials you need in your promotions are provided by the affiliate networks of each product you intend to promote, and you can take advantage of them. Sellers or product owners generally supply you with everything you need about their products.
Conclusion
Additionally, affiliate networks can provide access to global brands to sweeten the deal for publishers and stand out from the competition. Finally, affiliate networks are constantly adjusting and modifying their offerings to stay ahead of the competition, which can provide new opportunities for newcomers to the industry.
References
| Study | URL |
| --- | --- |
| Affiliate Marketing Networks: An Overview by Sandip Mukhopadhyay and Debashis Saha | https://www.sciencedirect.com/science/article/pii/B9781591409098500042 |
| Performance Marketing with Google Analytics by Sebastian Tonkin, Caleb Whitmore, and Justin Cutroni | https://www.wiley.com/en-us/Performance+Marketing+with+Google+Analytics%3A+Strategies+and+Techniques+for+Maximizing+Online+ROI-p-9780470578315 |
| Multi-Tier Affiliate Marketing as an Optimal Contract by Kalyan Talluri and V. Srinivasan | https://www.sciencedirect.com/science/article/abs/pii/S0167637700000506 |
| The Nature of Affiliate Marketing in Contemporary Society by Michael J. Baker and Susan Hart | https://www.emerald.com/insight/content/doi/10.1108/03090560410530595/full/html |
| The Role of Social Networks in Affiliate Marketing by Andrew T. Stephen and Olivier Toubia | https://pubsonline.informs.org/doi/abs/10.1287/mksc.1120.0766 |
I'm Alexios Papaioannou, a word wizard, and affiliate marketing ninja with a decade of experience crafting killer blog posts that captivate and convert. Specializing in affiliate marketing, content writing, analytics, and social media. My secret weapon is a love of running that boosts my creativity and energy. Let's create epic content together!