Understanding the Importance of SEO
The Importance of SEO
If you want to build a successful website, understanding the importance of SEO should be your primary concern. SEO or Search engine optimization sounds straightforward and relatively easy to achieve. You first choose the right keywords, and that's it. Your page is SEO optimized. At least that is what you think. However, it's not like that, and although many people understand the basic principles of SEO, many things have changed in the last 10 years about achieving organic positioning.
What is SEO
SEO is the abbreviation in English for: "Search Engine Optimization" and refers to the techniques that help your website better rank in the search engine results per page; SERP for its abbreviation in English means "search engine results pages." This makes your website more visible to people looking for your brand, product, or service. That is, your website or URL appears in the first position.
The main components of SEO are:
Keywords – words or phrases that people use when searching for something online. You want to make sure your website has the right keywords so it can be found by potential customers when they're looking for what you offer. For example, if you own an ice cream shop called "Ice Cream Heaven," then keywords like "ice cream" and "heavenly desserts" would be good ones to include on your site's pages (and in its title tag).
Content – This includes text-based content such as blog posts, articles, press releases, and video clips–anything that might appear in search results alongside links back to other websites or webpages containing relevant information about yours!
What can I do to improve the SEO of my website?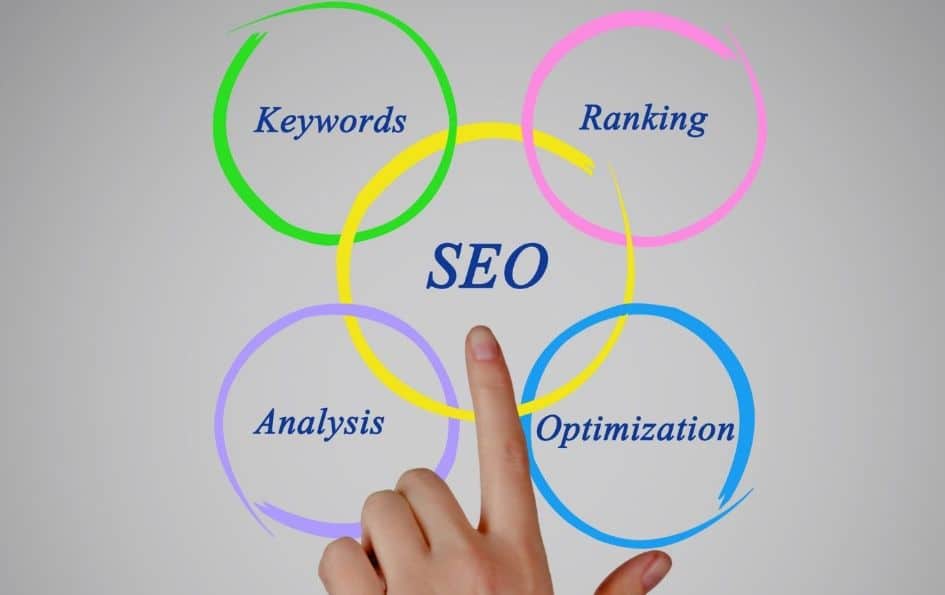 In the pursuit of understanding the importance of SEO, the first thing to realize is that there are three types of SEO, and it is worth making a list to check, adjust, and/or add the following elements:
On-Page SEO 
On-Page SEO is the first step in understanding the importance of SEO. It involves optimizing your website's content to ensure it's relevant and understandable to search engines. This includes studying keywords within your page and adding inbound links from other websites. You can use various tools, such as the Keyword Difficulty Tool and the On-page SEO Checker, to analyze your website's content and identify areas for optimization.
Technical SEO
Technical SEO is related to all the elements not contained within your website. It focuses on the technical aspects of your website that impact search engine rankings, such as site structure, load times, and other technical factors. Ensuring your website is technically optimized can improve the user experience and help search engines read and understand your website more effectively.
Off-Page SEO
The third element of understanding the importance of SEO is the Off-Page SEO. The most complex of all, it helps strengthen your website's influence and relationship with other sites. It includes the strategies and techniques that should be used to build a site's reputation and authority. These factors help search engines know which website should be ideal for when someone is doing a specific search since it comes from a reliable source.
Most of the actions that increase off-site SEO are related to high-quality backlinks. A high volume of links pointing to your site from other websites with authority helps your site become a valuable and relevant page. For this to happen, you must have an inbound link-building strategy and a plan to invite well-known people to write on your site or ask them to point to some content on your page.
To create an inbound link-building plan, you can use a Backlink Checker to enter competitors' URLs or related companies' URLs to receive a report of which sites are pointing to your pages to get an idea of ​​how to develop a plan solid to achieve the same goal.
Local SEO
Local SEO is a unique type of search engine optimization that focuses on optimizing your website for local searches. It can help you rank higher in the organic results for keywords like "restaurants nearby" or "plumbers near me." However, it's important to note that this type of optimization requires more than just creating content and placing it on your website; there are several things you'll need to do before you can expect any results from your efforts.
Local Content Optimization
The first step toward improving your local rankings is creating relevant content that answers questions about your business and its location(s). If users search for something like "pizza delivery near me," they're likely looking for an option within walking distance (or at least within driving distance). In this case, having a blog post titled "Our Favorite Pizza Delivery Restaurants in Our Neighborhood" would be helpful because it gives readers information about their options and establishes trustworthiness through personal recommendations.
Mobile SEO
Mobile SEO is optimizing your website for search engines to serve mobile users better. It's important because, according to Statista, over half of all internet users access the web on their smartphones and tablets.
Mobile optimization can be broken down into three main areas:
Optimizing content for mobile devices by using shorter paragraphs, build lists, and other methods that make it easier for readers to digest information quickly on small screens.
Optimizing page speed so that pages load quickly when viewed from a smartphone or tablet device.
Optimizing page structure so that Google knows where each piece of content lives within your website (this helps with both desktop and mobile searches).
Content Marketing for SEO
Content marketing uses content to attract, inform and engage a target audience. It's an effective way to build your brand, promote products or services and drive traffic to your website. Content marketing strategies can be used across all media types, including blogs, social media posts, videos, and images.
Content should be created with search engine optimization (SEO) in mind to rank higher in search results for relevant keywords. This will help increase organic traffic from Google or Bing when people search for those terms on their respective engines.
Analytics for SEO
Analytics for SEO is a set of tools that allows you to measure the performance of your website and identify opportunities for improving it.
It's essential to remember that analytics data can be used for many different purposes, so it's essential to understand how each metric works before using it as part of your SEO strategy. In this section, we'll look at some of the most common metrics marketers use when measuring their websites' performance.
What is Organic Traffic?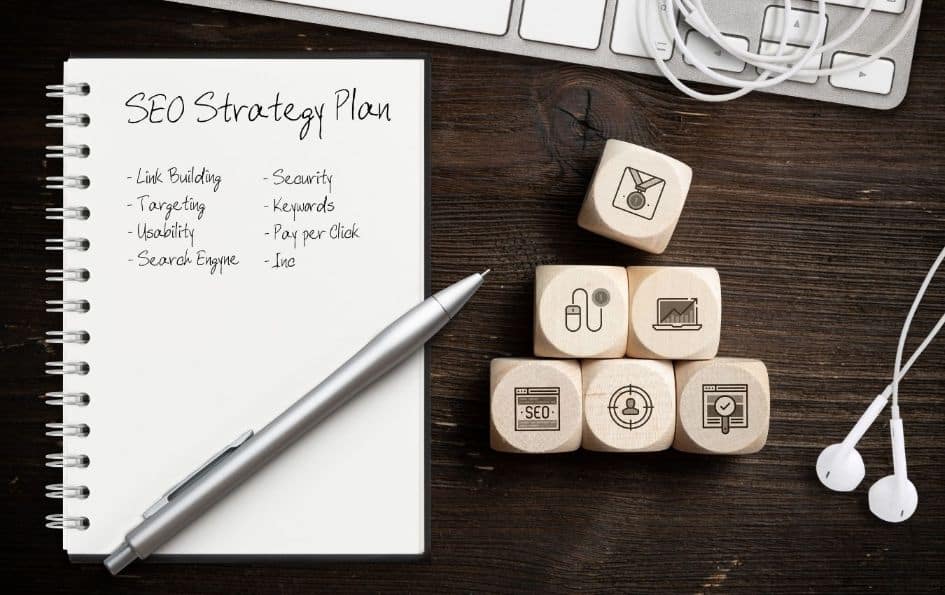 This type of traffic refers to people searching through search engines and clicking on a result that is not an advertisement.
According to a study by The RAIN Group in 2009 and published in 2010 by HubSpot, the website influences 97% of customers' purchasing decisions. Today's advantage is that social networks also help us get our prospects to our website or search for us directly on our profiles through Instagram, Facebook, Twitter, Tik Tok, etc . this is known as Social Search.
What is Direct Traffic?
This type of traffic is directly related to a metric called "brand awareness," or brand awareness, which directly impacts sales. Brand awareness tells us how well-recognized a specific brand is by consumers.
Direct traffic consists of the number of visitors that come to your website by directly typing the URL of your website in their search engines instead of coming from another website, a search engine result, or social networks.
We should think of SEO more as Search Experience Optimization or Search Experience Optimization since it is a crucial part of our strategy. It has a direct impact on sales. It makes us a reliable source of information for our prospects.
SEO Elements
Understanding the importance of SEO is critical if you want to: 
Conclusion
In summary, implementing each of the three elements of SEO is essential to achieving success in search engine optimization. Optimizing your website's content and technical aspects and building a solid backlink profile can improve your website's visibility, authority, and reputation in search engine rankings.
References – Studies
I'm Alexios Papaioannou, a word wizard, and affiliate marketing ninja with a decade of experience crafting killer blog posts that captivate and convert. Specializing in affiliate marketing, content writing, analytics, and social media. My secret weapon is a love of running that boosts my creativity and energy. Let's create epic content together!