What is the importance of SEO for your blog
Your content must be visible and eye-catching to get a greater number of visits. If you want to improve your presence on the web, you must consider the importance of SEO for your blog. Only by using the correct tools in the right way you will be able to position your website.
If you want to position your website and drag a large number of users to your content, there are parameters that you must take into account.
The most important thing to improve your blog's web positioning is to increase visibility on search sites on the web. You achieve this through the correct application of SEO strategies or search engine optimization. If you continue reading, you will understand in more detail the importance of SEO for your blog and how you can generate profits with it.
What is web positioning?
Google is the most visited website globally, with a presence in all countries and 129 languages. Users make more than 4 billion searches every day on the site, and its growth is exponential. There is no doubt that any blog will improve its exposure by appearing in one of the millions of searches made every second.
It has been proven that the majority of users do not enter a website without first visiting sites like Google or Bing, its closest competitor. It can be said that all the entities that make life on the web need a good presence in the search engines. To increase the visibility and obtain a better web positioning of your blog, it is necessary to apply SEO strategies.
What is SEO?
Search engine optimization, also known as SEO.
Search Engine Optimization is all the procedures that allow your content to increase search engines' positioning. By improving your search results, you will have the opportunity to increase the number of readers for your blog.
In the same way, SEO techniques also allow you to make your blog more desirable to the audience to attract more followers. This will enable you to make your blog profitable and establish yourself in your market.
Several measurable methods can be used on your blog to improve your presence on the web.
Keywords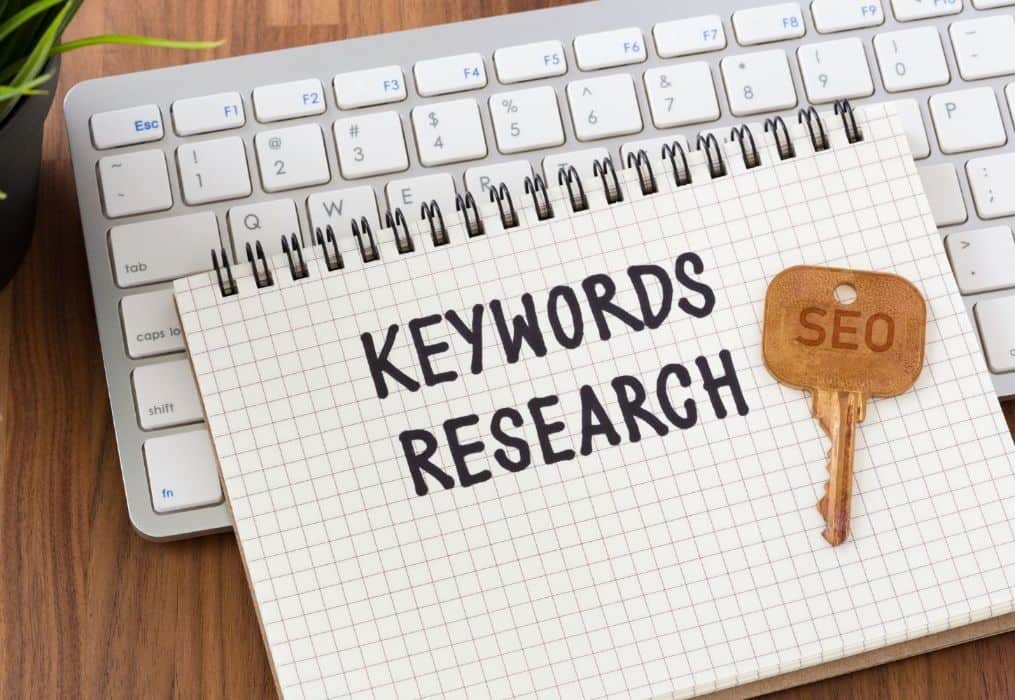 Google's primary role is to respond to user inquiries with the most specific and useful results possible. Therefore, ensuring that your content matches the maximum with what users are looking for is vital.
First of all, it is necessary to conduct a study with the most searched phrase combinations in Google. These are called keywords and simply reflect the most common queries among users. There are several ways to carry out this study, but the simplest and most common are through plugins, such as Keyword Everywhere or Keyword Finder, both for WordPress. What these components do is show the most searched combinations concerning a specific word.
In this way, before writing any content for your blog, you should do a keyword study regarding your chosen topic.
After this, you will identify a group of 3 or 4 keywords for your topic. The most famous phrase of all will be your primary keyword.
The next thing will be to include the keywords fluidly in your text, thus increasing the chances that your content appears in the search results. When writing your article, you must make sure not to modify the keywords, just be as consistent as possible when inserting the phrases in the writing development. Another aspect regarding the importance of SEO for your blog is to include your main keyword in the title of the article. This will further improve your position relative to the rest of the search results.
Persuasive writing
The importance of SEO for your blog not only lies in matching the search engine algorithms as much as possible; you must also be as attractive as possible to the reader.
SEO does not have the sole objective of improving your position in the results. There is also the need to capture the attention of users. This is where small copywriting elements come into play, which you can exploit to get more visits.
Copywriting's mission is to create persuasive content that encourages readers to take action, and above all, can generate interest and desire around a topic. These factors should be applied in the small visual window offered by the search results. Among the items found on the results page are the meta title and meta description. Both are of great importance and can be of great use to you if you know how to use them.
First, the meta title is the label you give to your article once you enter it in the Google search index.
Meanwhile, the meta description is a small text between 150 and 300 characters below the meta title. These two elements are practically the only thing that users can see when searching. Therefore, you should make the most of them stand out from the rest of the sites.
Meta title
Although the title should remain the same in most cases, there are also ways to optimize it.
Apart from your post's name, you can include other elements in the meta title so that they are also visible in the search results. You can add the author's name and the blog to facilitate your content on the web.
Each one of the elements that you add to the meta title should be separated to avoid distraction to the reader. You can use separator signs such as pipe-delimited (|) or hyphens (-) since these are the best aesthetics. Then comes a critical point, and that is that you have the opportunity to include visual components to your meta title. In many studies, the effectiveness of this tactic has been proven since it helps to capture readers' eyes and attracts them to the content of your blog.
You have all the emojis at your disposal to create a visual device capable of attracting attention and describing your text most suitably. If your article is rather funny and casual, you can use emojis with facial expressions. In this way, you will capture the audience you are looking for. If you are based on formal content, economy, or news, you can use flags of countries or inanimate objects.
You finally also have to consider the meta title's length since Google will only take approximately 50 characters visible. If you exceed this limit, your meta title will be incomplete and will lose effectiveness.
Meta description
An article meta description is a summary of the text, shown as a preview in search results. In the same way, you can take advantage of this element to make your entry more striking. You must write short sentences and not only to inform you about the article. You must incite to action and generate intrigue. In this way, the chances that the user ends up being interested and entering your blog increase.
Evaluate your keywords and identify the unknowns and the dilemmas of the users. After this, clearly express these same questions in your meta description. So readers will perceive that your blog has the solutions they are looking for. Do not forget to include your main keyword in this line in a natural way.
With these techniques, your blog posts will not only be in the first positions of the search results; they will also be the most attractive compared to the rest.
Structure of the web
The structure and URLs of your blog should also be optimized to improve its location in search results. Typically, blog post URLs are made up of: protocol ("https: //"), subdomain ("www"), domain (site name), post category, and post title. Understanding the importance of SEO for your blog will help you to improve your blog's web positioning, the domain of your website must include the main keyword.
For the title within the URL, you must use hyphens as separators and subtract connecting words, articles, and prepositions ("and," "in," "of," "the"). It is also recommended that your website have a horizontal structure, avoiding as much as possible the creation of subcategories to keep the URLs as short as possible. In this way, your position in search engines will rise, and you will improve your users' experience.
To prevent search engines from devaluing your website for having duplicate content, you can use two methods. And is that generally, within your website, different addresses will be created for the same content. Variables such as page numbering, the inclusion or not of the subdomain in the URL, and the post's existence in more than one category influence variables.
The first way to avoid this is by adding a tag in the HTML of each address pointing to the primary or canonical URL. The other way is by creating 301 redirects, which take the user to the primary address from secondary URLs.
With both methods, the search engine will recognize only the main URL, raising its ranking.
How does SEO impact your blog?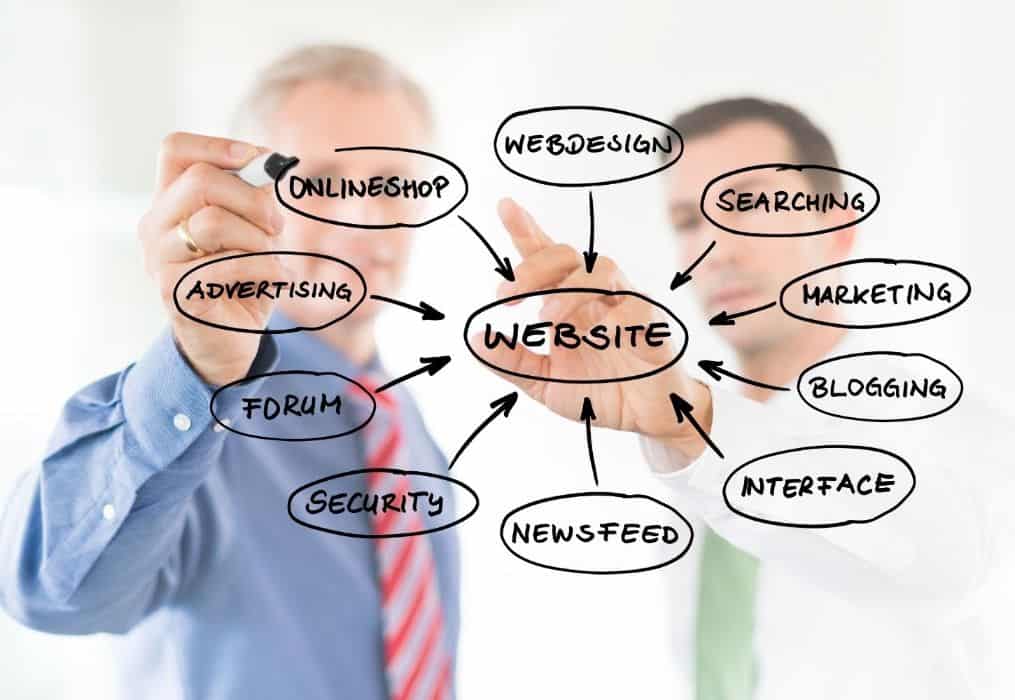 The importance of SEO for your blog is that by improving your web positioning, you will have the opportunity to increase your volume of visits. This is the main factor to monetize your site since if you do not have a good number of visitors, the lower your earnings will be from advertising or affiliate commissions.
By raising your blog's web positioning, you will be exposed to greater growth opportunities, both in terms of content and income.
How to measure the effectiveness of SEO?
After you've written, optimized, and indexed your content, you can take a rapid test. Simply search with your main keyword and see where your article is in the results. If your blog is among the first, it means that your text broadly matches the search engine's algorithms.
One of the primary forms of measurement is Google Analytics and statistics of the number of unique sessions on your blog. This metric evaluates how many new users you attract to your blog daily. You can also filter by post or category. If your performance on this statistic is low, your SEO and copywriting strategies are not sufficient.
The set of positioning techniques not only serve to make your content more visible to internet users. The most crucial factor regarding the importance of SEO for your blog is that it increases its ability to generate profits. This way, you will also make your website profitable and aspire to greater opportunities on the Internet.
On this website (AffiliateMarketingforSucces.com), we provide information according to your particular need. Do you want to blog, create your content, get readers, monetize your blog, or understand the web's technology? And take advantage of the resources we offer you? So, don't forget to visit About Us, where you can access all of our categories.