How to choose the most suitable Affiliate Program?
Choosing the most suitable Affiliate Program is one of the most important decisions when starting an online business.
Understanding Affiliate Marketing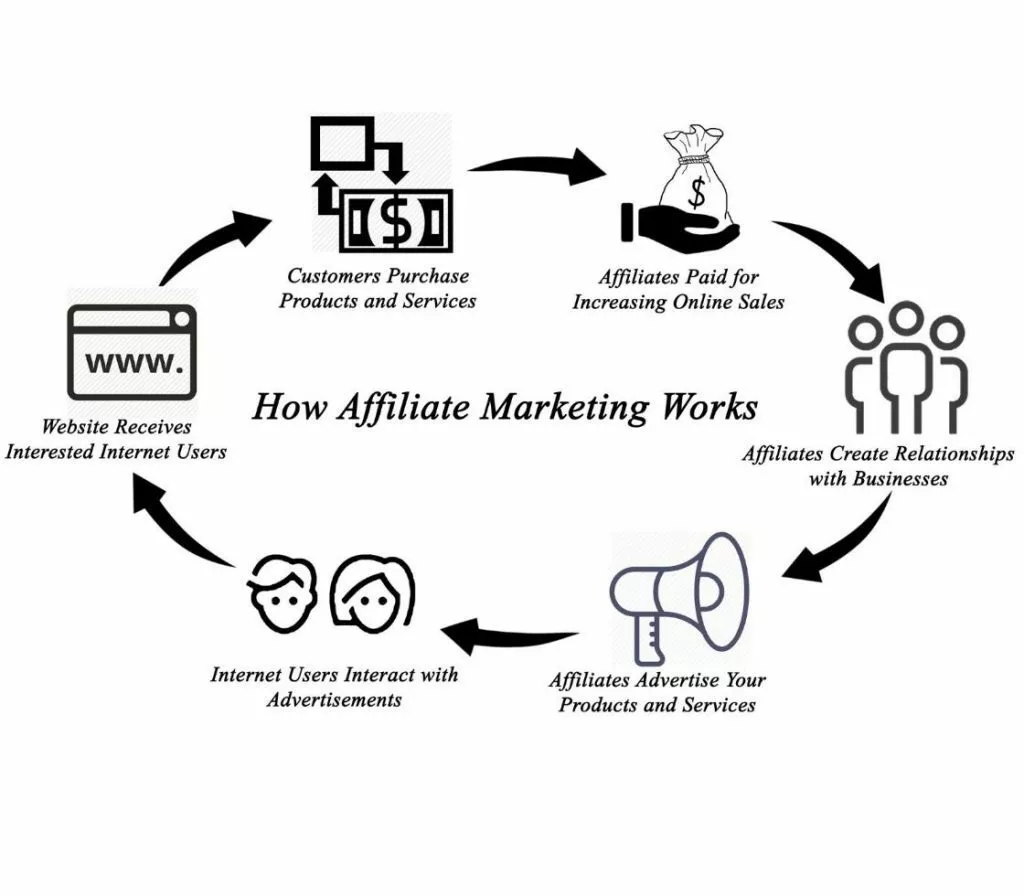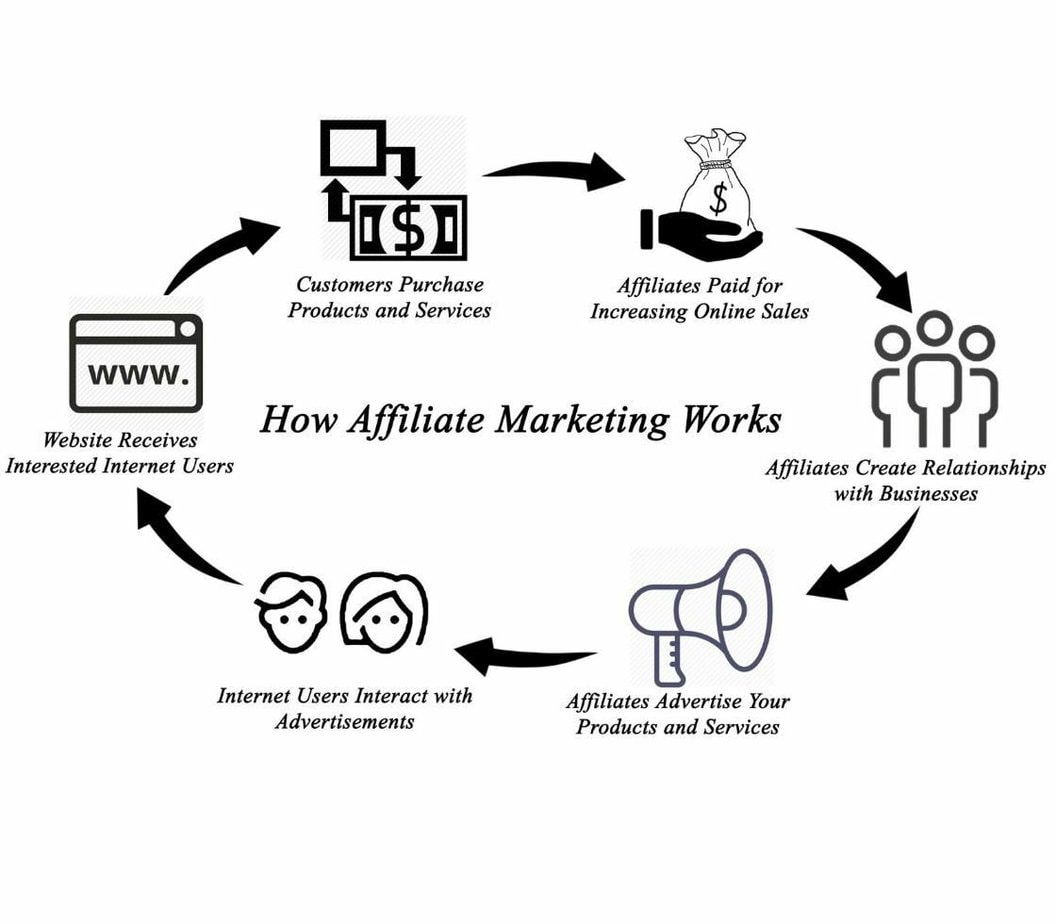 Affiliate marketing is a kind of internet advertising in which a person or business promotes another person's or company's product, service, or brand by referring consumers through website links. The affiliate will be compensated for any sales made due to their recommendations. There are many kinds of affiliate programs, each with advantages and disadvantages. In this post, we'll go over some of the best methods to learn more about affiliate programs so you can make an educated choice about which program is ideal for your company.
Choosing Your Target Market
The first step in determining the best kind of affiliate program for your company is determining who your target market is. This means identifying where they spend time online and how much money they have available to invest in products. You need to understand if there is enough demand for your services or products before deciding whether it makes sense to promote them yourself or use an affiliate network like Amazon Associates or ShareASale. If you don't know who your target audience is, you may be passing up significant chances for company growth.
Finding Out About Affiliate Programs
Once you've decided who your target market is, you'll want to look at various affiliate networks such as Amazon Associates, ShareASale, Commission Junction, LinkShare, etc. These companies all offer similar features but with slightly different policies and terms. Some allow affiliates to set up free accounts, while others require payment upfront. It's essential to research these programs because not only does it help you decide which ones suit your requirements better, but it also helps you avoid getting scammed later down the line.
Commission rates and customer support
There are two main things to look for when researching an affiliate program: commission rates and customer support. When comparing commissions between programs, always remember that higher payouts usually come with lower percentages. Also, keep in mind that high-paying programs often charge monthly fees, whereas low-paying programs give more flexibility over when payments are made. 
Customer support should never be overlooked either. A good affiliate program will provide 24/7 phone support via live chat or email. Make sure you check reviews left by other affiliates too. They're a great way to get unbiased feedback on a particular program.
When Choosing An Affiliate Network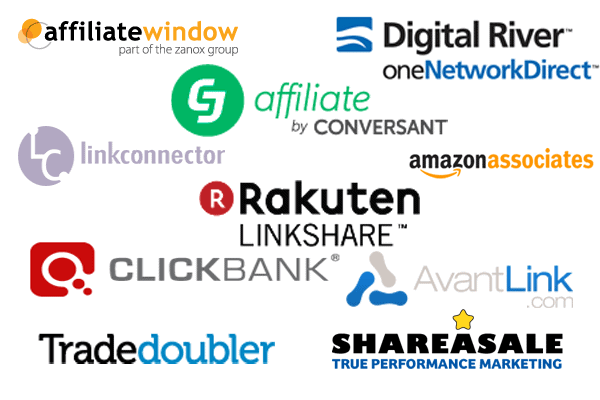 An affiliate network allows you to join multiple affiliate programs under one account. For example, let's say you wanted to sell both Nike shoes and Adidas shoes using an affiliate link. With an affiliate network, you could create separate accounts for each shoe manufacturer and still earn revenue from both brands without having to manage 2 sets of affiliate links. You won't receive any referral bonuses unless you refer new customers through their system. However, many people prefer to work within one platform rather than spread themselves thin across several platforms.
Affiliates typically signup with affiliate networks after completing a short application form. Once approved, they become network members and can begin promoting specific merchants' websites. As an affiliate, you place relevant affiliate tracking codes onto web pages that direct visitors to particular merchant sites. Whenever someone clicks on those links, affiliate software automatically tracks which page was visited, along with information about the visitor's location and browser type. The affiliate receives a commission based on the site content or product purchased during that visit.
Some affiliate marketing programs run promotions, such as giving away prizes, while others take a cut of every sale. If you click on the top entry below, I'm confident you'll enjoy my list!
What Are Affiliate Programs?
Affiliate programs are partnerships where businesses agree to pay out a percentage of sales generated by referrals. These relationships have been around since the dawn of time; however, today's internet has created some very lucrative opportunities for marketers who know how to use them effectively. 
Before jumping headfirst into this world, you need to understand what affiliate marketing means. In simple terms, affiliate marketing refers to selling products online for money. You don't necessarily need to own anything yourself – all you need is access to a website, a computer, and a credit card. 
It doesn't matter whether you want to start a blog, build a brand, develop a business, launch a product, promote something, grow traffic, make extra cash, or even generate leads… you'll find plenty of ways to monetize your passion here at Earnin.
How Do Affiliate Programs Work?
There are two main methods used in affiliate marketing: paid advertising and organic search engine optimization. Paid ads appear when users perform searches related to your niche. When potential buyers see these ads, they may be interested enough to click through to your site. This will then lead them to purchase whatever it is you offer. 
SEO involves building backlinks to your site so that Google considers your site more valuable. Backlinking works like this: if another site mentions yours somewhere on its webpage, Google will consider your site more important because other reputable sources recommend it. Both of these strategies require lots of effort, but you're bound to reap the rewards once you put in the hard work.
If you decide to become an affiliate marketer, keep in mind that not everyone makes a good income doing this.
How to Choose the most suitable Affiliate Program?
The first step in selecting the best affiliate program is understanding the various types of affiliate programs available. Today, there are many kinds of affiliate programs accessible. A few examples are pay per sale, pay per action, and cost per acquisition. Let's analyze them further:
Pay Per Click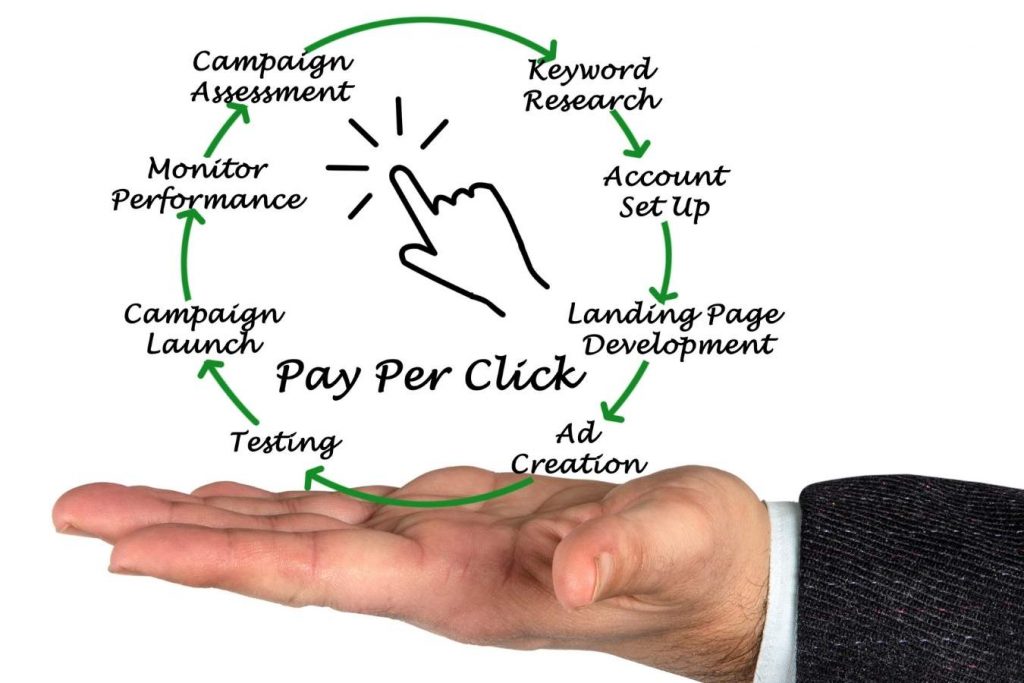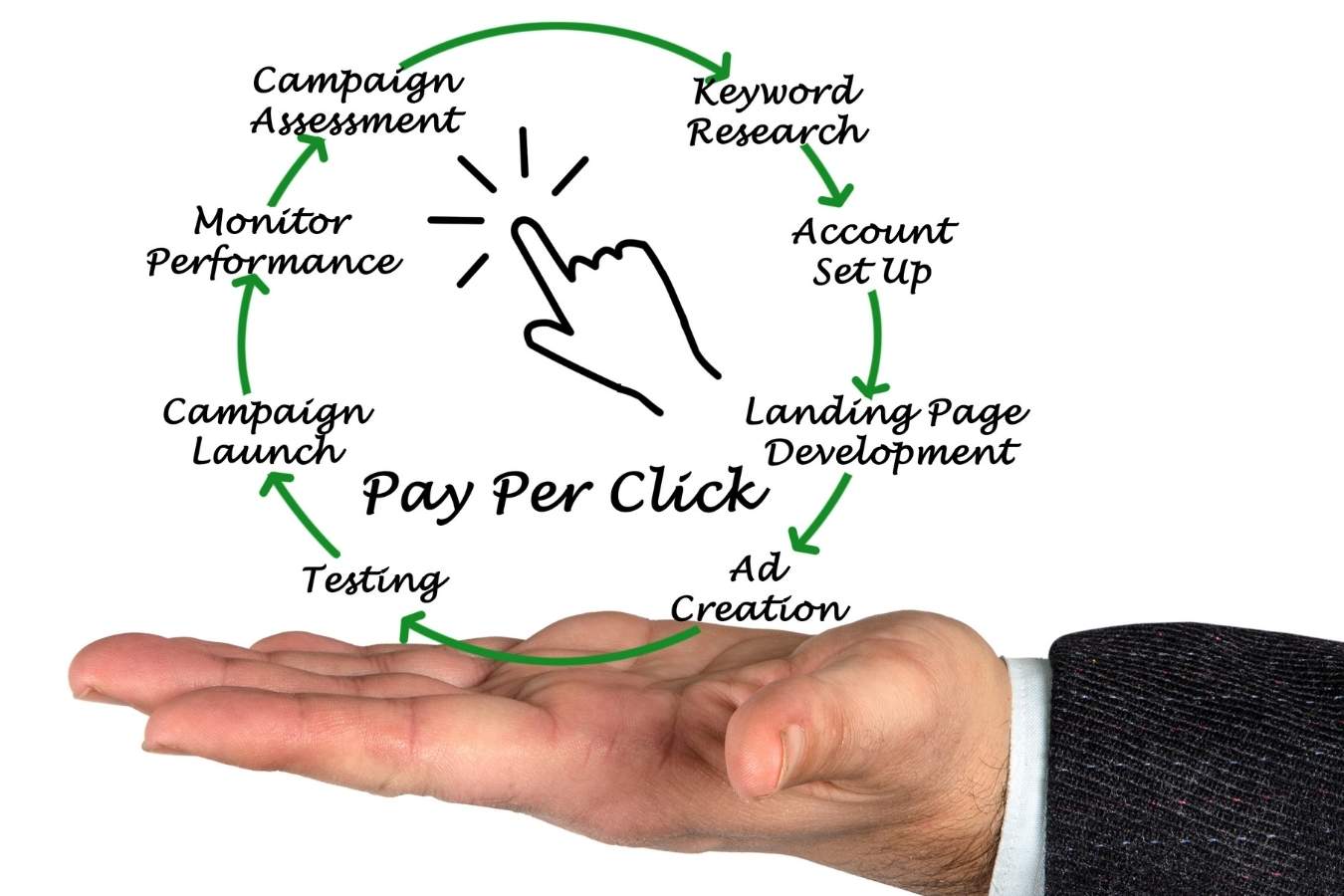 PPC is a paid search advertising model that allows advertisers to promote their products directly to web visitors without leaving a traditional sales page. Instead, advertisers place PPC ads on websites that may be interested in their particular product or service. The advertiser pays each time someone clicks on the PPC ad rather than rerunning the ad once someone has left the website. PPC has grown by leaps and bounds over the past few years and is now widely used by many big brands daily.
Pay Per Sale
PPS affiliates get paid every time someone buys from their links. It's similar to how traditional advertisers advertise on TV or radio stations. If you have a great deal of experience with websites, you can easily set up a landing page where visitors can signup for free offers. Once signed up, you could send emails promoting those deals directly through MailChimp or Constant Contact.
Cost Per Acquisition
CPA affiliates earn commissions based on sales made by customers from their sites. They also receive payments whenever someone signs up for services using their link. This method works best when you already have many loyal followers. You can use social media platforms like Twitter and Instagram to promote special promotions.
Cost Per Action
CPA affiliates make money when they refer others to products/services. These referrals come from various online channels, including search engines, forums, blogs, etc. When users click on the referral link provided by the affiliate, he gets their commission.
Before choosing whether or not to join an affiliate program, many considerations must be examined. First, decide what kind of affiliate program you want to join. Then you must determine whether the affiliate program is a good match for your company strategy. Finally, consider if joining an affiliate network would help you boost traffic to your website.
Choosing the Right Type Of Affiliate Program
Choosing the right affiliate program depends on the nature of your product or service. For example, if you sell physical goods, it makes sense to go for a direct selling affiliate program like Amazon Associates. On the other hand, if you offer digital content, you may consider a performance-based affiliate program like ShareASale. The decision is ultimately a matter of personal preference.
Deciding Whether Or Not An Affiliate Program Is Suitable For My Business Model
Before signing up for any affiliate program, ask yourself these questions: Do I understand my target audience well enough? Will this work in my niche market? Can I afford to lose some potential revenue? Are there better ways to monetize my site than through affiliate marketing?
Checking Whether Joining A Specific Affiliate Program Would Increase Traffic To My Website
If you want to expand your business, you can't afford to pass up chances to generate more targeted visitors to your website. It would help if you struck the ideal balance between quality and quantity to accomplish so. It would be best to do an extensive study to determine which programs would generate the most qualified leads for your website.
Determining Which Programs Offer More Value And Less Risk
Once you've decided on which type of affiliate program is ideal for your business, you'll need to decide which one suits your needs best. Some programs provide high payouts, while others require lower minimums. Also, keep in mind that certain programs only allow you to place links on specific types of pages. Others let you create custom links without restrictions.
Finding Out How Much Money Each Affiliate Program Offers
The final step involves finding out how much money each affiliate program pays its affiliates. Most programs give higher rewards to top earners. However, many programs also reward new members with bonuses. It all boils down to personal preferences.
Affiliate Marketing Tips – What Should Be Your Next Step?
If you're still reading, congratulations! You have just learned about the basics of affiliate marketing. Now, it's time to start by choosing the best affiliate program for your business. We hope our tips were helpful. Good luck!
Before Choosing an Affiliate Program
When deciding what kind of affiliate program to join, know exactly where your blog fits within the industry. If you are not familiar with your niche yet, use tools like Google Trends to determine trends among keywords related to your topic. This way, you can quickly identify popular issues and see which ones are growing faster. Once you figure out what people search for online, you can research different affiliate programs based on their payout rates.
Choose The Best Affiliate Program Based On Your Goals
Several factors influence the success rate of your affiliate campaign. These include the number of products offered, the average commission per sale, and the size of the network. When selecting an affiliate program, avoid those that charge too little or too much. As mentioned earlier, you should always aim to maximize profits. Therefore, you shouldn't risk losing money when promoting low-quality items.
Make Sure Your Site Has High-Quality Content
You will never succeed if you aren't willing to work hard. One thing that makes a difference has excellent content. Having good content means writing exciting articles that readers enjoy reading. Writing individual posts takes practice, but once you master this skill, you won't regret spending hours writing them.
Use A Free Trial Period Before Joining An Affiliate Network
Before joining any affiliate program, one crucial factor is whether they offer free trials. Many networks offer free trial periods during which you can test out their services. You can try out various features such as tracking software and payment methods during these times. Afterward, you may opt to continue using the service or move to another affiliate program.
Create Great Landing Pages For Your Products
Another crucial aspect of affiliate marketing is creating landing pages for your products. Without well-designed landing pages, you might end up wasting valuable resources. Make sure that every page has clear calls to action. They should lead visitors directly into buying your product.
In addition, don't forget to add social media sharing buttons so that users can share your website through Facebook, Twitter, Pinterest, etc.
Don't Forget About SEO
SEO plays a vital role in driving traffic to your site. It helps improve rankings on major search engines, including Google, Bing, Yahoo!, and Ask. To optimize your site, focus on improving its visibility on relevant websites. Also, please pay attention to keyword density; keep it below 20%. Finally, create high-quality backlinks from other sites. Don't worry about getting banned from Google because there are many ways to do it without risking penalties.
Get Paid Faster With Paypal Payments
PayPal payments allow affiliates to receive commissions quickly after completing sales. PayPal offers flexible refund policies, allowing affiliates to retain more cash than traditional credit card processors. However, since PayPal transactions occur outside of your merchant account, you must wait until the funds arrive at your bank account before receiving your earnings.
This process usually takes one business day.
Offer Discounts And Promotions On Social Media Platforms
Social media platforms like Instagram, YouTube, Snapchat, and others have become popular among marketers today. These platforms provide excellent opportunities to promote your brand by offering discounts and promotions. You can use influencer marketing strategies to get people talking about your company online.
Include Video Tutorials On The Website
Video tutorials help increase conversions to eCommerce stores. People love watching videos instead of reading text. Videos make things easier to understand and remember. If you want to boost conversion rates, include video tutorials on your homepage.
Keep Updating New Product Information
If you sell physical goods, keeping track of new inventory is essential. Otherwise, updating information about your latest products could give customers something else to look forward to. Customers who visit your store often tend to buy more frequently. So, update your catalog regularly with fresh merchandise.
Start Small And Grow From There
Affiliate programs come in all shapes and sizes. Some offer small amounts of money, while others require significant investments. Start slowly if you're starting as an affiliate marketer. Please choose a program that's right for you and stick with it. Consider growing your portfolio once you've built up some experience under your belt.
The best way to start earning money via affiliate marketing is to determine how much you're willing or not willing to invest. It's important to know this will be time-consuming and need patience, but it may return better results than expected when realized.