The Importance of Keyword Research for Effective SEO
Discover the importance of keyword research. Learn how to find relevant keywords and optimize your content for search engines.
Keyword research is essential to digital marketing, but many marketers think it's too much work. They believe they can focus on organic search traffic and ignore keyword research. However, this approach can be dangerous because you never know what keywords people might search for. You can understand your audience better by keyword research and identifying new opportunities to grow your business through digital marketing campaigns such as paid advertising or search engine optimization (SEO). This post explains why keyword research is essential, plus how to do it yourself!
The Key to SEO Success is Thorough Keyword Research
| Key Point | Explanation |
| --- | --- |
| Keywords help search engines understand your content | By using keywords that match user intent, you tell search engines what your content is about so they can match it to relevant searches. |
| Keyword research informs content creation | Doing keyword research before creating content helps you identify high-value topics and terms to focus on. |
| Target keywords with high search volume and low competition | Prioritize keywords with enough search volume to drive traffic but low enough competition that you can rank well for them. |
| Optimize for long-tail variations of head terms | Long-tail versions of head terms have lower competition so are easier to rank for. Expand your keyword list with long-tail options. |
| Compare keyword performance over time | Track keyword performance in search engine results pages over time to double down on terms driving results and drop ones that aren't working. |
| Update keywords as needed for better results | Revisit keywords regularly and expand, refine or replace them so they continue matching user intent and search trends. |
What Is a Keyword?
Search engines, like Google and Bing, are the gatekeepers of our online world. They're the first stop for anyone looking for information on the internet. And when someone searches for something in a search engine, they use keywords to find what they want.
You can think of a keyword as any word or phrase people type into search engines to find information about a specific topic–like "how to bake cookies" or "where is my daughter's school located?" Keywords are essential because they tell us what people are interested in learning about and help us determine which topics to focus on creating content around.
The Importance of Keywords Research
Keywords are the words people type into search engines to find information. They're also what your content is about. This means that keywords are important because they help you reach your target audience and rank higher in search results.
Keyword research is a crucial part of any SEO strategy, but it's not something everyone does well or knows how to do. That's why we've created this guide for conducting keyword research for your blog posts and social media posts so that you can start ranking higher on Google!
Why is Keyword Research Important?
Keyword research is an essential aspect of search engine optimization (SEO) that can help you find out what people are searching for and what topics they want to read about. By doing keyword research, you'll be able to optimize your content as well as understand what type of information needs to go into it for it to rank well on search engines like Google or Bing.
Reasons That Keywords Research is So Crucial
Today, more than ever, The Importance of Keywords Research is crucial to every little thing you do online. From material contacting Pay Per Click projects, it is among the most valuable and high-return tasks within the advertising globe.
It's not just about getting people to come down to your site; it's more concerning obtaining those visitors to act, acquire, share, like, remark, or do anything on your site (other than close it).
To achieve a good keyword research study, there are specific steps you need to follow. Unfavorable keyword research can create your product or service to fall under net obscurity, i.e., web page 300 on every internet search engine and never be found.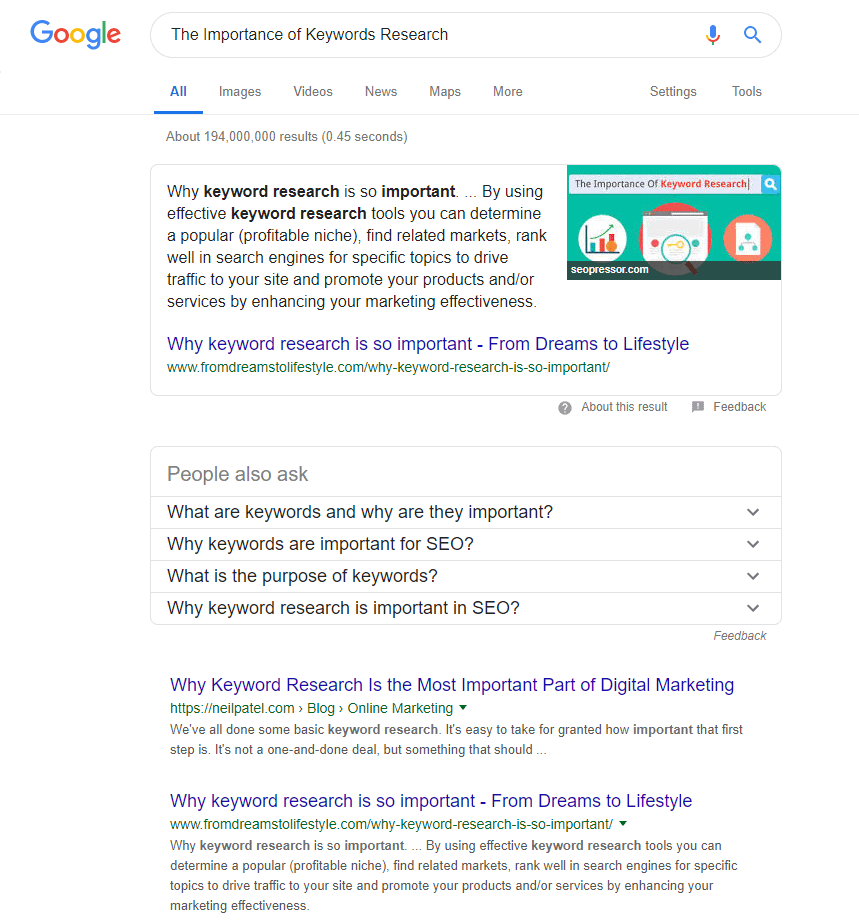 Exactly How Keyword Research Works
Keyword research is researching and selecting words and expressions that people will likely look for online that directly relate to your business, product, or solutions.
To put this into perspective, let's assume you want to buy a car. If you use the keyword phrase "buy a car" in the search engine, then the SERP (Search Engine Result Page) will be based on your location.
If you're in London, England, it would certainly make sense that someone looking for a London Marketing/Digital Advertising company will quickly have the ability to discover your site on Google (or whatever online search engine they're using). It's not just about picking words that will undoubtedly match what your site sells or provides.
If you do not efficiently 'enhance' your site around a specific keyword phrase or expression, you'll have difficulty being found and getting good ratings for your chosen keywords.
Primary reasons why keyword research is essential:
1. Sites That Rank Highly Always Have the Right Keyword Phrase Method
This is perhaps one of the essential factors – if you're utilizing search phrases that do not require a serial connection with your site, you aren't generating consumers that intend to be there. Making use of keywords that are tailored to your website is so essential because also if you do in some way land some consumers with the incorrect keyphrase, they're just most likely to arrive at your site and think, 'oh, this isn't what I was trying to find' and afterward exit. This implies no loan, no conversions, no absolutely nothing.
Make sure you research crucial phrases; it's the distinction between selling a found diamond and marketing a peanut.
2. Search Phrase Study Saves Money
Keyword research isn't merely a checklist of terms or searches people punch into Google; it also consists of website traffic and competitive estimates for every search phrase, enabling you to allocate resources most properly.
In a perfect globe, you would concentrate your time and money on some competitive sites that match your own. This is smarter than attempting to place first amongst 300,000 other websites competing for that exact keyword or expression. Similarly, understanding the competitive bidding process can influence how much and where you spend money on keyword phrase marketing. It can equally expose unfavorable keywords, saving you a reasonable little time, cash, and effort in an ad campaign.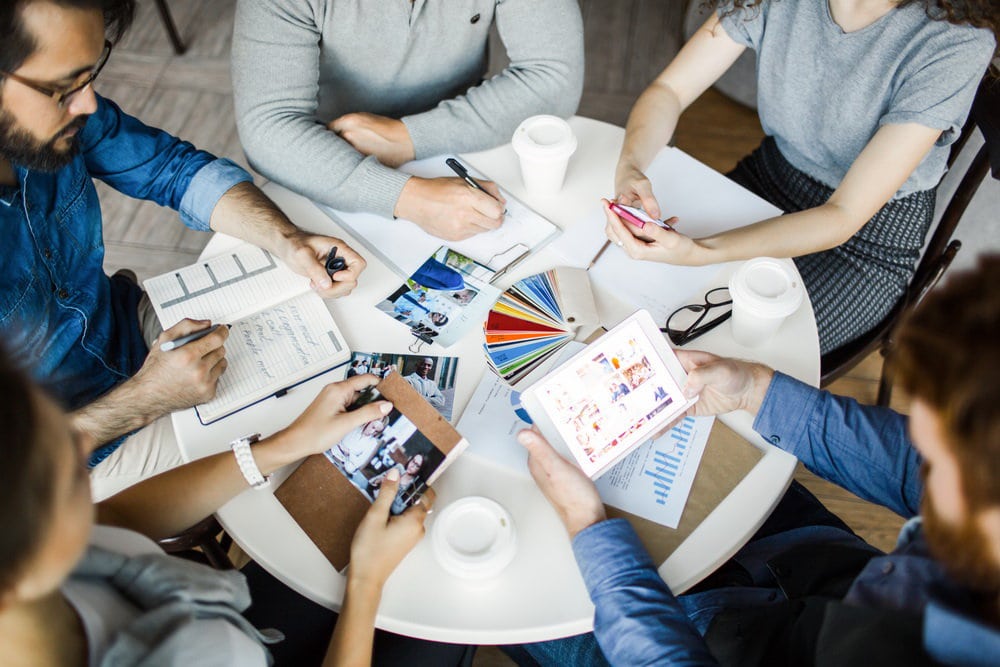 This is the pleasure of keyword research study. Eventually, a search term may have absolutely no searches; next thing you understand, 'pink antelope hero' is trending on Twitter, Facebook, and YouTube, as well as all of an abrupt, these individuals are coming down on your pink antelope bicycle website.
While that instance is a little improbable, it's not unheard of. Browse terms regularly change, as well as part of the keyword research study process is finding out just how to judge what's trending (and has few competitors) and how you can optimize that search phrase or phrase.
In other words, be wise, as well as be savvy about this. Opportunities develop because of the large variety of terms shown up by sensible keyword research.
4. Effects of Bad Keyword Research
While stressing exactly how vital keyword research study is, it's also crucial to comprehend why poor keyword research could cause you some significant difficulty.
Empty Content – if we're damaging material by noting its bare bones, it all comes down to one thing: make it shareable. If your web content is targeting the wrong search phrases or common keywords, you could discover that it won't be ranking very well or otherwise in all.
People Can't Discover You – once more, similar to the above point, you will have difficulty offering your business or product if people aren't finding you. Guarantee you brush up on your keyword study, lest you end up like Wally, and it took me ages to discover him.
Unqualified Leads – utilizing keyword phrases not customized to your site will generate the wrong target market. While individuals might be landing on your web page, your conversion price will undoubtedly be non-existent. You must optimize your keyword research study to ensure that your bounce rate does not jump away right into the depths of wickedness.
5. Keyword Research is Crucial in SEO
These two go together now. SEO requires it, and critical phrases need Search Engine Optimization.
You will not be able to accurately or effectively optimize the pages on your website until you learn which search phrases and phrases will get your site the desired results.
To put it just, establishing a list of search phrases is only one of the most critical actions in any Search Engine Optimization campaign. SEO and keyword research must marry to establish a trusted and practical advertising and marketing project.
Individuals consistently make the mistake of doing SEO keyword research study as soon as, or do not others to update or increase their keyword checklist. Other individuals target keywords or expressions that are just as well preferred and far also competitive.
Keywords research throughout the website design
When you're looking to revamp your website, conducting a keyword research study can help you improve your existing website design and enhance the copywriting for your new website. If you're refreshing your content for SEO purposes, the keyword research study will help optimize the terms that your website has the potential to rank for in your industry or location.
Ideally, preliminary keyword research should be conducted before the website's design is finalized. This approach will help reorganize a cluttered website and streamline the user experience. You can discover additional products and services that may overlap by uncovering new keywords. It also provides valuable insights for creating clear and new sections or page names.
Keyword research should influence your website's navigation, URL structure, and content for each page. For main navigation titles and page names, conducting keyword analysis will help you determine the terms that people are searching for about the products, services, and location of your business.
Google Search Engine
Once you have established a site structure that aligns with your new website objectives, it is recommended to conduct additional keyword research for each page to inform the copywriting process strategically. It is considered a best practice in SEO to include multiple unique keyword variations for each service you offer. Moreover, it is important to integrate keywords effectively and seamlessly into your unique brand voice. A successful keyword strategy employs conversational language to address consumers' inquiries regarding site content.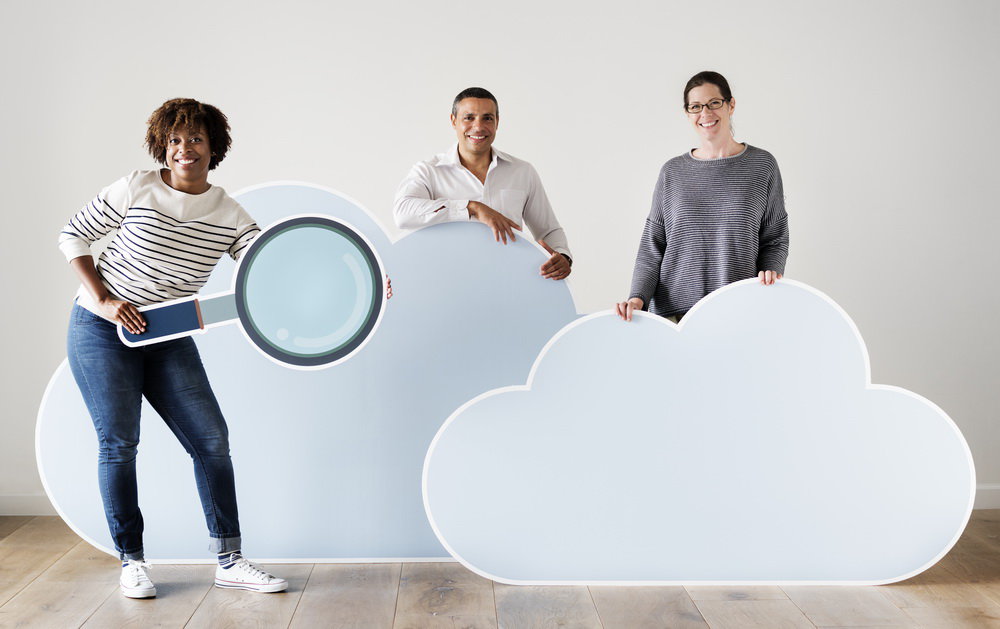 SEO calls for a long-term connection with the online search engine, so it requires to be preserved continuously. MOZ reports that Google changes its search formula around 500-600 times yearly. While most formula changes are minor, outdated search engine optimization methods can significantly impact rankings. Regular maintenance of your Search Engine Optimization strategy will ensure that you stay on top of any Google algorithm adjustments before your competitors.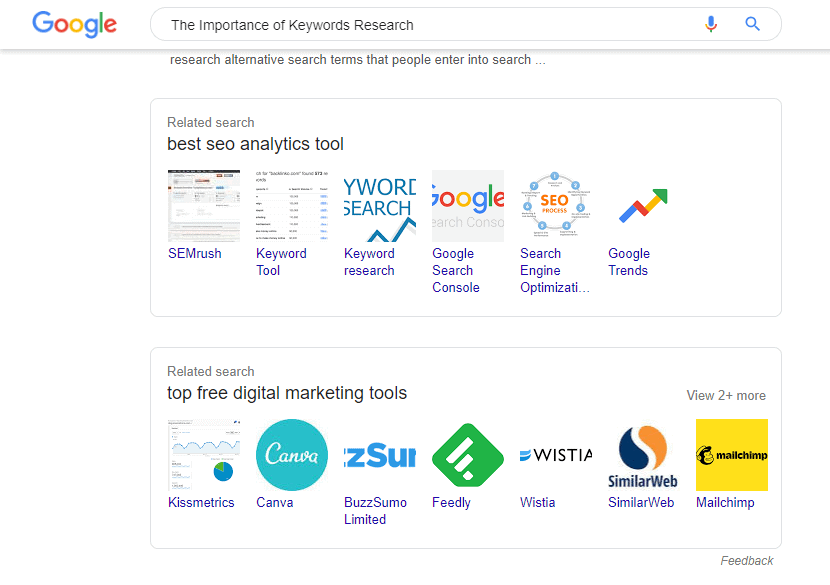 Content optimization
Content optimization for keywords is crucial in websites' recurring Search Engine Optimization (SEO).
It is recommended to perform material optimization for each site at least once a year.
As online visibility improves, the ways individuals search also evolve.
The words and phrases used to describe products online may differ from conventional terms, and both can change over time.
The chances of aligning the content with SEO goals increase by conducting material optimization annually or more frequently.
This approach also helps attract customers more likely to convert rather than browse.
When changing keyword phrases on a website, it is considered best SEO practice to update the meta titles and page summary to reflect the new content.
Search engines will recognize these changes and seek consistency across all content on the website.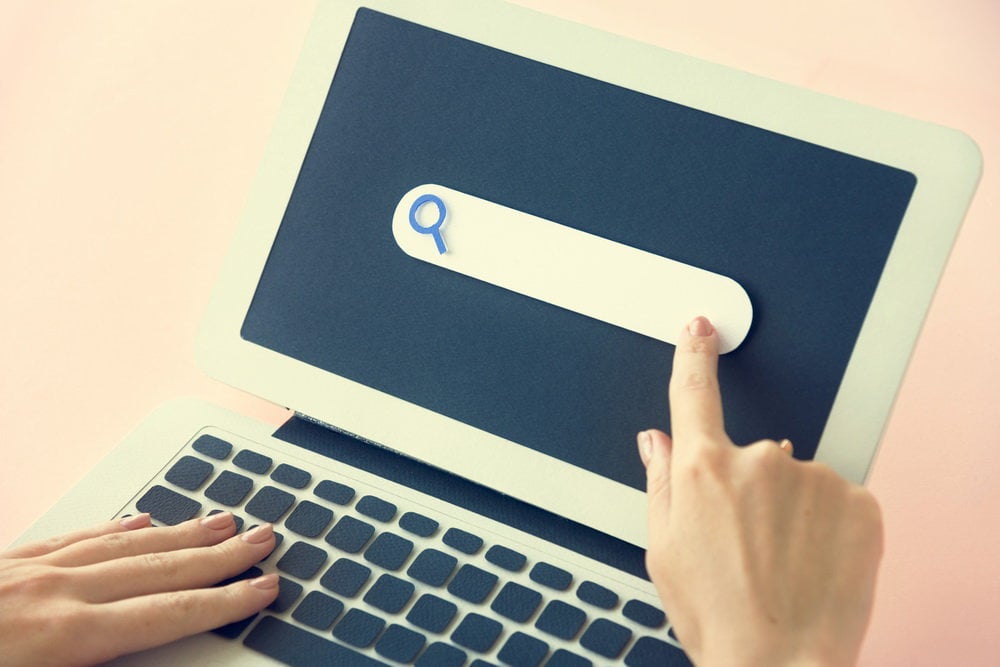 Keyword phrase study devices
Online marketers and copywriters rely on keyword study tools to understand user search behavior related to industries, services, or products. Popular tools like Google Keywords Planner and MOZ Keyword Phrase Explorer provide monthly search volumes for specific terms and offer keyword recommendations based on initial input.
Using these tools has several advantages. One of the most significant benefits is that they provide the average monthly searches for a particular keyword, which can be further filtered by location if needed. However, it's important to note that high search volume doesn't necessarily mean a keyword is the best choice. The more popular a keyword is, the more competition it will face in search engine results pages (SERPs).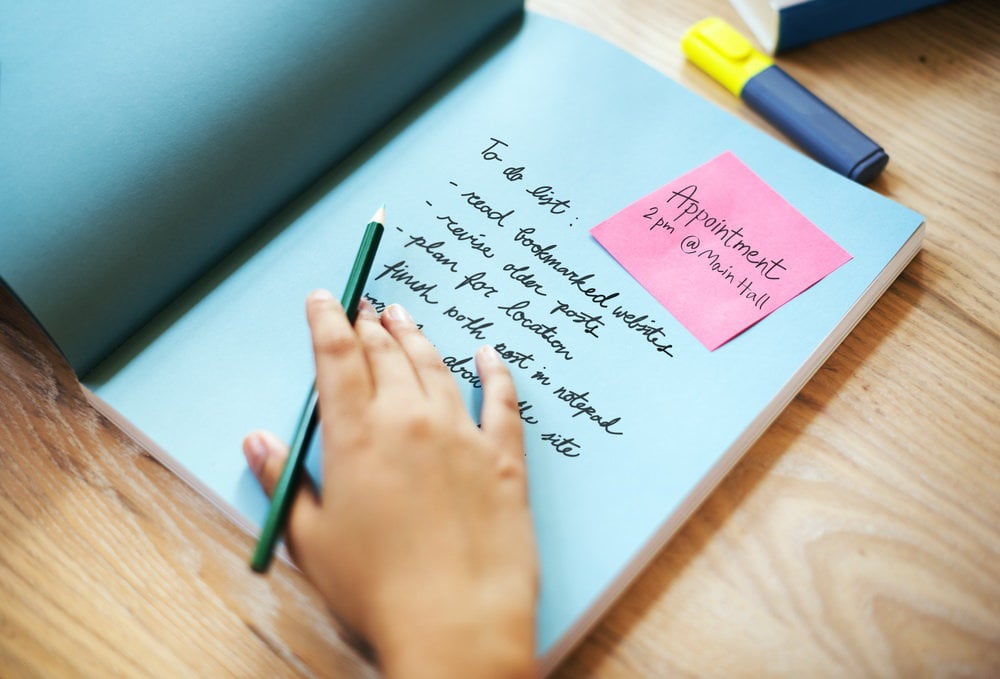 Instead, selecting a medium-to-low-volume search phrase or a much more specific phrase will undoubtedly set you apart from the competition. For instance, if you are a marketing expert aiming to boost a property real estate company, you would include key phrases and also phrases that distinguish this solution from others, such as geographical indications or residential property distinctions. While "residences offer for sale in CT" is a significant keyword, the competition is also higher. Specific key phrases with low search results, such as "townhouses offer for sale in CT," "residences offer for sale in Stratford CT," and "homes available in CT," will undoubtedly capture the attention of valuable searchers that are more probable to make a conversion.
Being specific about your product, service, and location will bring in customers looking for exactly what you have to offer and who live in your area, rather than a wide range of web browsers from all over the world.
Local search phrases
Integrating local keyword phrases is very vital to the searchability of your website if you run in a defined geographical footprint. Recently, Google has placed a higher value on local companies, encouraging organizations to declare their company on Google My Company. If you do not claim your business, Google will undoubtedly draw the information they think is right from your site for online publication. Nothing on Google can be regulated 100% by marketing experts or entrepreneurs. But you can get many more local searchers if you do keyword research for your area and optimize the most critical product and service pages on your website.
Neighborhood keyword research can be done at the state, county, or community level. If you have locations in more than one state, it's still essential to include local keyword suggestions where they make sense, especially on your contact and about pages.
Footer text is an important place to include these regional vital phrases and is a highly recommended Search Engine Optimization best practice. If your organization spans the entire northeastern region of Europe, A place where you can detail all your sites on every page remains in your footer, along with your top services.
Maximizing for search begins with keyword research
Critical phrase research is always the number-one action in the SEO process. Marketing experts should consider it on the same level as marketing research when it involves maximizing sites and producing projects. As a part of your preliminary preparation, it's always an excellent suggestion to consider what rivals in the industry are evaluating keywords on their website. Using keyword tools, you can contrast those to your own to determine which is more frequently browsed.
If you assume you need to upgrade your material, redesign your internet site, or intend to chat more regarding our ongoing Search Engine Optimization services, let's talk! Our knowledgeable SEO planners would be more than happy to help you.
What this all boils down to is uniformity. Keywords change regularly; trends transform daily, so it's your task as a marketing professional to stay up to date with the development of modern society.
So, there you have it! These are the reasons indicating The Importance of Keywords Research. You see why you require incorporating keyword research is so vital in today's SEO environment.
FAQs
Why is keyword research important for SEO?
Keyword research allows you to identify high-value keywords that people are searching for, so you can optimize your content around those terms and earn higher rankings.
How can keyword research help me create better content?
Keyword research reveals what questions and topics your audience cares about most, allowing you to create content that answers their needs and attracts more organic traffic.
What tools are available for keyword research?
Useful keyword research tools include Google Keyword Planner,
SEMrush
, Moz, Ahrefs, and Ubersuggest to analyze search volume, competition, and other data.
How often should I do keyword research?
It's best to revisit your keyword research every 3-6 months to identify new opportunities and adjust to changes in search behavior and competition.
What metrics should I look at in keyword research?
Important metrics include search volume, competition, click-through rate, and more – focus on keywords aligned with your goals and abilities.
Conclusion
Keyword research is the crucial first step in any successful digital marketing strategy. It unlocks invaluable insights into your audience's interests and needs. With keyword data guiding your content creation and optimization efforts, you can attract more qualified traffic, boost your SEO rankings, and maximize your return on investment.
Don't leave the growth of your business up to chance. By taking the time to research and select the right keywords, you gain the power to connect with customers searching for your products or services—approach keyword research as an ongoing process, not a one-time task. As search habits and trends evolve, stay ahead by continuously expanding and refining your list.
With the right keywords fueling your online presence, you can transform how people discover and engage with your brand. Drive more value from all your marketing campaigns and take your business to new heights. Let keyword insights direct you toward topics that captivate your audience. Turn passive visitors into active customers. The possibilities are endless when you tap into the full power of strategic keyword research.
References
What Are Keywords And Why Are They Important For SEO?
Why are keywords important? Keywords are important because they are the linchpin between what people are searching for and the content you are providing to fill that need. …
What Are Keywords? (and Why You Need to Know How to Find Them) – HubSpot
Keywords are important because they help you understand what users are searching for and the content you need to provide to meet their needs. The keywords you choose help define …
What are keywords and why are they important? – Yola Blog
Keywords are very important for every business website as they drive targeted web traffic to your business for free. When done well, using the right keywords can skyrocket your business …
How to Do Keyword Research and Optimization on Amazon FBA
Step 1: Conduct Thorough Keyword Research. The first step in optimizing your Amazon FBA product listings is to conduct thorough keyword research. This will help you determine which keywords and …
Why Keywords Are Still So Very Important for SEO – Search Engine Journal
SEO keywords range from single words to complex phrases and are used to inform website content to increase relevant organic search traffic. Your audience uses them when searching for something… …
The Importance of Keywords in Search Engine Optimization
Keywords are essential because your target audience uses them to find brands, products, and services online. Keywords are important for SEO because they connect you to your target audience and …
What is the importance of keywords in a research paper?
When you conduct a literature search online, you should be able to dig out relevant published articles. The purpose of keywords in a research paper is to help other researchers …
The Importance of Keyword Research (+ How To Do It) – SEOPressor
All these keywords come with their important metrics including trend, volume, cost per click, competition, type of intent, and value. The keyword value will guide you in deciding which keywords …
I'm Alexios Papaioannou, a word wizard, and affiliate marketing ninja with a decade of experience crafting killer blog posts that captivate and convert. Specializing in affiliate marketing, content writing, analytics, and social media. My secret weapon is a love of running that boosts my creativity and energy. Let's create epic content together!