11 Things to Outsource as a Blogger for More Time and Efficiency
As a blogger, you have to do a lot of things. This article shows you the most important things to outsource as a blogger for more time and efficiency.
You need to be good at writing content, promoting it, getting traffic, and building relationships with other bloggers and influencers. There are many ways to get help with your blogging efforts, but outsourcing is one of the best because it helps you focus on what you do best while someone else takes care of the rest.
In this article, I will share some things that you can outsource to have more time and energy for other essential tasks.
As a blogger, you have to wear many hats
You're not only responsible for creating and publishing content, but you also have to promote it, schedule it, and find ways to generate leads from it.
That's why so many bloggers outsource some or all of their work.
Outsourcing can be beneficial, especially if tasks aren't part of your core competency. But outsourcing isn't one-size-fits-all; many different types of work can be outsourced, depending on your business and goals.
In this article, we'll cover the different types of outsourcing options available to bloggers and when it makes sense to hire someone else to handle tasks in your business.
What Should You Outsource as a Blogger?
As a blogger, there are many things you can outsource to free up your time. Here are the 11 most time-consuming processes on my blog:
Content creation
Guest blogging
Link building
Publishing new blog content
Pinterest Management
Graphic Design
Editing
Virtual Assistance
Lead generation/conversion
Email marketing/newsletter campaigns
Branding and Strategy
I could try to accomplish each of these things independently, but I wouldn't be very successful. By outsourcing portions of these activities, I may expand my blog's growth while also affecting my niche.
Content creation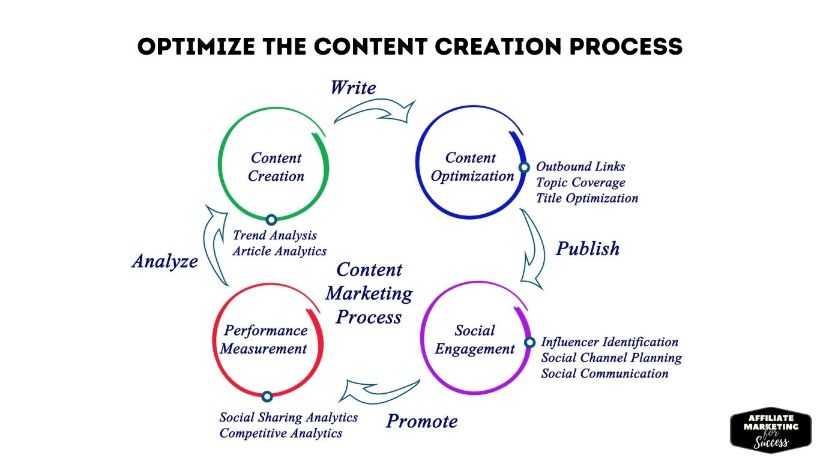 Content writing is one of the most important parts of blogging. If you are looking to start your blog and want to know how to outsource content writing, then this post is just for you. The best way to start your blog is by outsourcing the content writing task. Many writers are willing to help you with this job at an affordable price. You can even find them on freelancing sites such as Upwork, Freelancer, Fiverr, etc.,
But before we take a look at how to outsource content writing as a blogger, it is essential to know what content writing means. Content writing refers to creating articles intended for publishing on the internet or any other communication medium. These articles can be written about anything under the sun; from health tips and beauty tips to personal finance tips etc.,
As a blogger, you need many articles every month if you want your blog to be successful. But if you do not have enough time to create all these articles yourself, there is no better option than outsourcing them.
Here are some tips for outsourcing content writing as a blogger:
1. Look for an expert writer in your niche: It is essential that before choosing a professional writer for outsourcing services, check his portfolio first so that you can see if he has enough experience in the field. If you know about the topic you are writing about, it becomes easier to find an expert writer who can write quality content for you. You can also look for freelance writers online or hire someone from an agency with experience writing in your niche.
2. Outline what you want to be written: Make sure that you have clearly outlined what needs to be written so that they do not waste time understanding what needs to be written and how many words should be used per post. Also, tell them the deadline by which it has to be completed so that there is no delay in delivering your order on time as specified by you. There will be extra charges applied for late delivery of work, which might cost more than what was initially budgeted.
Writing guest posts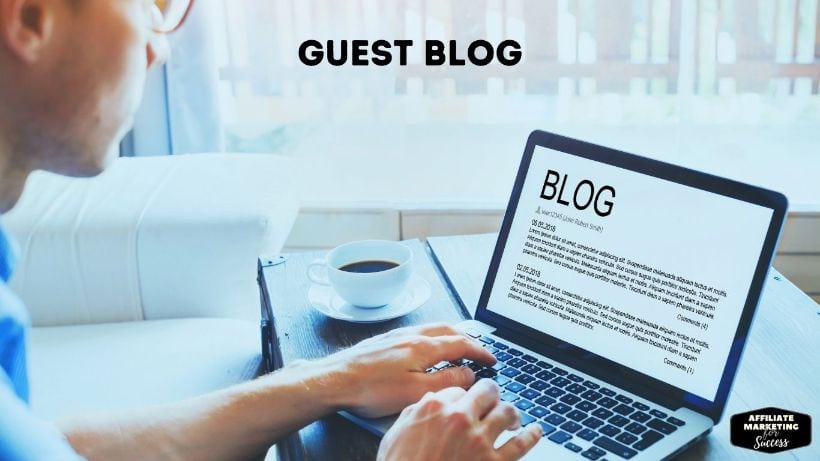 Writing guest posts for other blogs is a great way to spread the word about your blog, get new readers and build relationships with other bloggers.
If you are a blogger and want to outsource writing guest posts, then several options are available for you. You can hire a ghostwriter or use some online services for article writing, like Textbroker and iWriter. Both these services have many writers who write on topics related to blogging and make them available for you to hire.
However, if you want more control over what is written in your guest post, it is better not to go this route. Instead, go for an outsourcing service that provides free content writing samples so that you can find the right person for your project.
You can outsource writing guest posts as a blogger by following these simple steps:
1. Create an Excel sheet with all the blogs that accept guest posts. Add their details like contact person, email address, website URL, etc.
2. Search for writers on freelancing websites like Upwork, Guru, and Freelancer (I prefer Upwork). You can also hire writers from Fiverr, but I don't recommend it because of their poor quality.
3. Contact them through Skype or Google Hangout, or any other video chat service you feel comfortable with (Skype is my favorite). Tell them about your blog and your requirements to know exactly what they need to do and how much they will get paid for doing it.
Link Building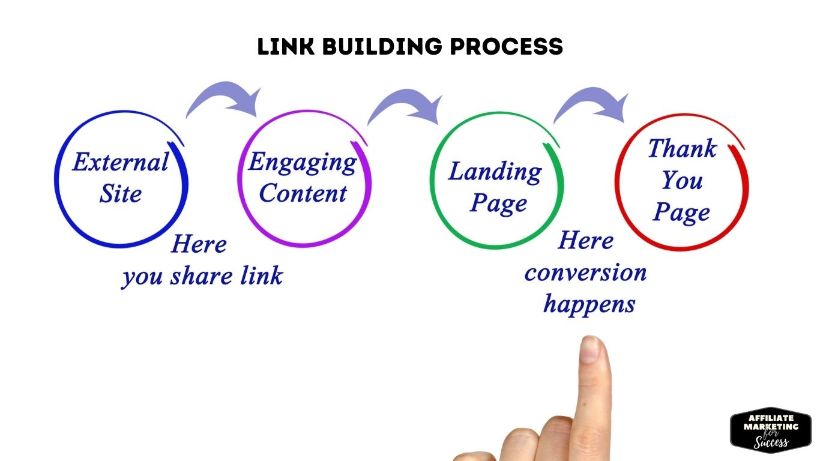 If you are a blogger or an SEO and want to increase your blog's traffic, then Link building is the best strategy to do so.
But if you don't have time to build links, here is the solution for you. Outsource link-building services companies will help you with link building on different platforms like social media, blogs, and websites.
There are many ways to outsource link building. The first one is hiring an individual freelancer, the second option is hiring a team, and the third option is hiring an agency.
Hiring an Individual Freelancer:
1. Find someone good at link building.
It's not as easy as it sounds, but finding someone good at link building can be done by asking around, doing your research, and looking at their portfolio. You should also check their social media presence to see if they have a good reputation.
2. Set up the right expectations with your outsourced link builder(s).
Make sure that you set clear expectations with your outsourced link builders about what you want them to do for you and their role in your business. This way, both parties are on the same page, and there are no surprises down the road when the work starts coming in from them.
3. Keep track of all of your incoming links in one place (e.g., Google Sheets).
It's always best practice to keep track of all of your incoming links to monitor where they're coming from, who they're coming from and what they all do for your site/blog/business overall!
The process of working with freelancers can be time-consuming as they usually ask for more time than required, which can lead to an increase in the cost of the project as well as poor quality work done by them because they don't have enough knowledge about SEO or PPC management which can affect the quality of backlinks created by them.
Social media management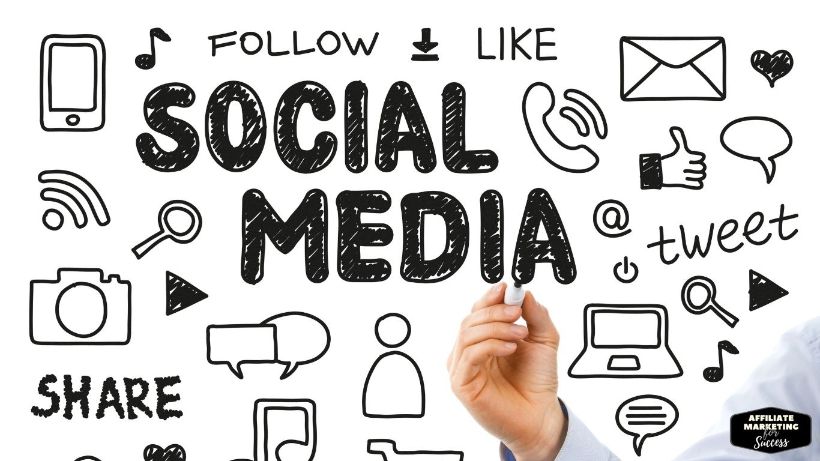 Bloggers, who are running their blogs and websites, can also outsource social media management services. The bloggers can hire a professional agency to handle their social media marketing. Many firms offer social media management services, and they have professionals with expertise in this field. The bloggers will have to give them the necessary information about their business and other details. The agency will then create an account on all popular social media platforms like Facebook, Twitter, Google Plus, etc. They will also create a profile for your business on these websites.
The next step is to post regular updates on these platforms about your business, products, or services using a unique hashtag. This should be done at least once every week or even more frequently if required by your customers or target audience. You can also use these sites to promote sales of your products or services by offering discounts or special offers to them through these accounts on various social media platforms such as Facebook and Twitter.
The professionals managing your social media accounts will be very careful about what kind of content they post online so that they don't get banned or suspended from any website due to violation of its policies or guidelines by posting inappropriate content like pornography, violence, etc. which may offend other users of these content.
So here are some tips to help you outsource social media management as a blogger:
1) Hire a Virtual Assistant:
If you have a small blog, it may be possible to manage all the accounts yourself. But if you have a large blog or multiple blogs, it will be difficult for you to handle all the accounts. In this case, you can hire virtual assistants to help you out with the tasks related to social media management. You can find these virtual assistants on sites like UpWork or Freelancer.com
2) Use Social Media Management Tools:
There are many tools available that allow bloggers to manage multiple accounts at once efficiently. Some of them include Hootsuite and Bufferapp. These tools enable users to schedule posts and monitor conversations across different platforms, such as Twitter, Facebook, Google+, etc., from one place without having to log in to each account separately every time they want something done on their behalf.
Pinterest Management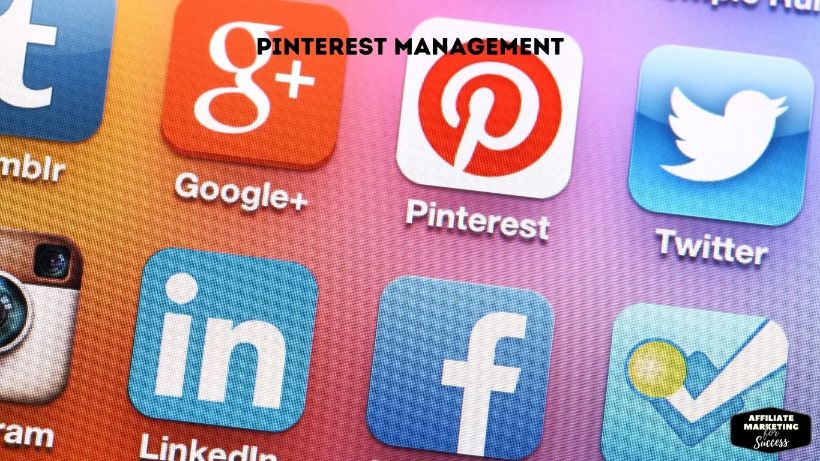 Pinterest is one of the most popular social media platforms for bloggers. It is a visual platform that allows you to share your content attractively. It gets over 150 million monthly users and is a great place to start if you quickly want more traffic to your site. Pinterest can be a considerable growth tool for business owners who wish to grow their business and blog fast. If you're not taking advantage of this platform, you're missing out on a significant opportunity to get new readers to your blog and make money. But for Pinterest to work, you need pins that other people will find interesting enough to repin on their boards so that they can share with others who will do the same thing.
Pinterest marketing can be done by yourself, but it is better to outsource it to experts.
Here are some benefits of outsourcing Pinterest management:
1. Focus on Content Creation – You should focus on content creation because that's what makes your blog unique and successful. It would help if you did not spend time managing other accounts, as this will take away your time from creating new content and engaging with your audience.
2. Save Time – You will save time by outsourcing Pinterest management as it requires less effort than doing it yourself. This means that you don't have to spend hours building up fans and followers for your account or going through all those pins for scheduling purposes! The best thing about outsourcing is that it pays off in time saved!
3. Save Money – Outsourcing is cheaper than doing everything yourself, which means you will save money if you hire someone who knows their job well!
4. Experience – Experts have experience in this field, so they know how to manage different social media accounts effectively without wasting your precious time. They also know how to promote your content and reach out to potential customers.
5. Get Results – If you're looking for results, you must hire someone who has a proven track record in the industry.
Graphic design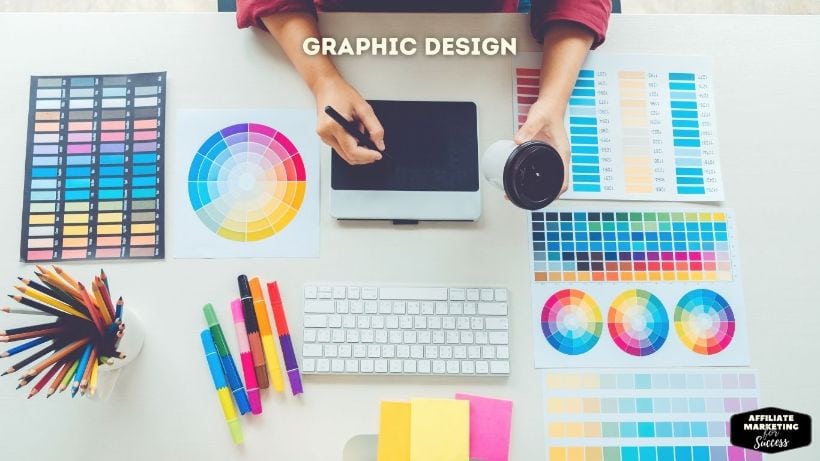 Graphic design is an integral part of your blog's success. While it's possible to create your graphics, the reality is that you will get better results if you work with a professional graphic designer. They are trained in creating visual content, but they also have access to software and resources you may not have.
Unless you are experienced in graphic design, not to mention have access to the right tools, you will likely find it challenging to create graphics that match the ones created by a professional. Even if your designs look great at first glance, there is a good chance some element might be wrong—something that could prove costly moving forward. You can avoid this risk by hiring a graphic designer to ensure your visuals follow industry standards and best practices for online usage.
If you're in the same boat as these bloggers, here are some ways to outsource graphic design for your blog:
Hire a freelancer on sites like Upwork or Fiverr. This is probably the easiest way to go about things because it's fast and easy. You can find someone who will do any design work you need to do in no time. However, this method can be expensive if you're not careful with your budgeting and research – so make sure you know what you're getting into!
Post ads on Craigslist or another similar site in your area (if appropriate) and offer a reasonable amount of money for someone with similar skills or experience as yourself. Again, this method is fast and easy but also has its drawbacks – namely that there's no guarantee that anyone will respond to your ad or even come by at all! It's also a bit risky because you could work with an amateur who doesn't know what they're doing!
Editing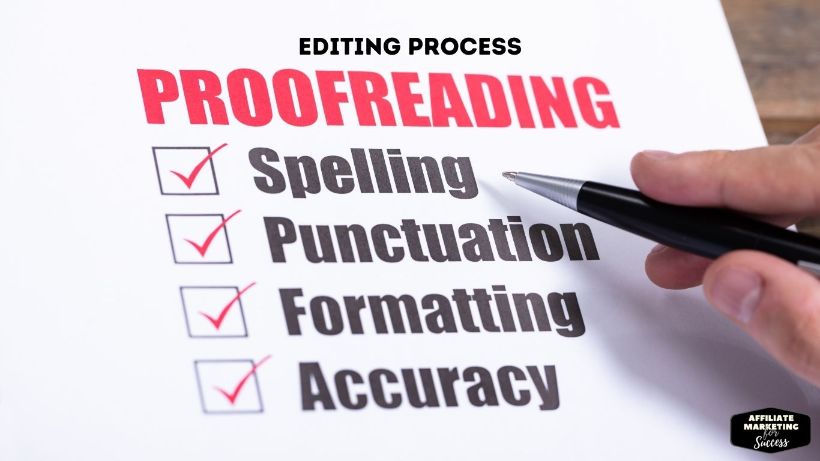 Editing is one of the more overlooked tasks in the blogging process, but it's essential.
If you're not 100% confident in your grammar and spelling abilities, consider using Grammarly (a free online writing tool) to clean up your posts before you publish them. It'll catch many mistakes that would otherwise slip by you, and your readers will be thankful for it.
Hiring a professional proofreader or editor to look over your posts for an even more professional product. This person can ensure that all punctuation is correct and consistent and check for glaring spelling errors or grammatical problems that might have slipped past you (or past Grammarly).
You should also ask this person to check for style consistency, such as making sure that any quotes are formatted the same way throughout all of your posts. Consistency makes for a much better reading experience than constantly switching between different styles depending on who originally wrote the quoted content.
Virtual Assistant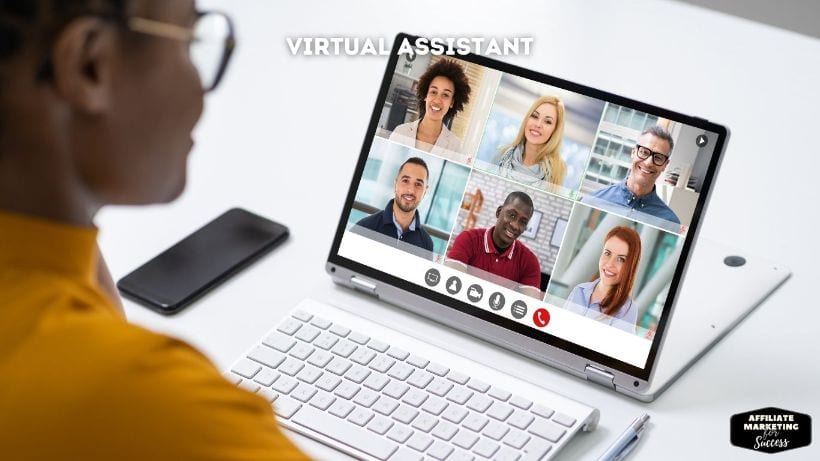 A virtual assistant (VA) is a freelancer who provides clients with a wide range of services. They are typically paid hourly and work remotely, often communicating with their client via email and phone.
Although they can do just about anything, virtual assistants are most commonly asked to help with administrative tasks such as scheduling meetings and answering emails. Other common requests include social media management, website updates, travel planning, and data entry.
Many new bloggers require extra assistance in the beginning stages of their business when juggling too many tasks at once. A virtual assistant can help you focus your energy on what's essential—generating income—and avoid getting bogged down in the day-to-day minutiae of running a business.
If you're still on the fence about hiring a virtual assistant, ask yourself these three questions:
Do you have trouble finding time for day-to-day tasks?
Do you feel overwhelmed by your workload? Are there things you'd like to accomplish but don't have the time for?
Are there specific tasks or projects that need to be completed but aren't part of your skillset?
Lead generation/conversion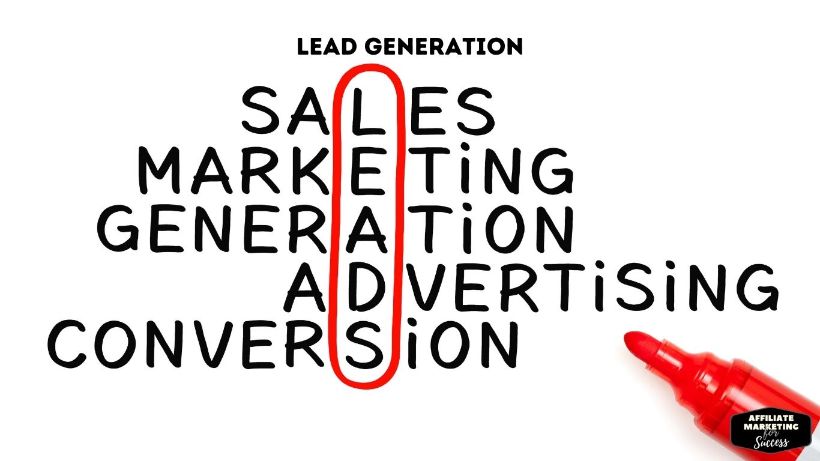 Bloggers are in the business of creating and promoting content. But, they need to generate leads as well. Some tools can help you generate leads for your blog, but you need to know how to use them effectively.
You must have a clear call to action on your site. Your call-to-action should clearly explain what you want visitors to do next. Also, it needs to match the promise you made in your headline and lead magnet. A good CTA is a button that says something like "Signup and downloads my free e-book." Each element of your lead generation funnel should work together seamlessly and complement one another.
You can outsource lead generation/conversion as a blogger by using the following methods:
1. Using lead magnets: It can be a guide, an e-book, a sample product, a checklist, or a template—anything that falls into your target niche and will help convert leads into customers. Make sure you offer a valuable incentive to make people want to subscribe to receive it.
2. Using social media: Social media is a great place to create awareness around your brand and products. You can create an engaging Facebook page or Twitter account and share valuable information with your followers. This will help you build credibility in the eyes of consumers and increase traffic to your website.
3. Using paid ads: Paid advertising is another effective way of generating leads for your blog because it helps you reach a wider audience at a low cost. The most common forms of paid advertising include Google AdWords, Facebook Ads, LinkedIn Ads, Bing Ads, etc., which offer various targeting options to target specific demographics based on their interests, keywords used in their bios, etc. This makes it easier for marketers to find relevant users who might be interested in what they have to offer
4. Using email marketing: Email marketing allows marketers to send messages directly to potential customers via email inboxes.
Email marketing/newsletter campaigns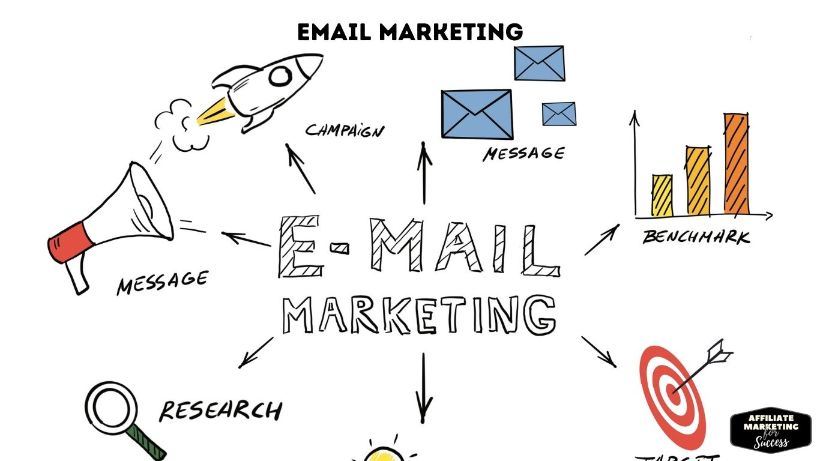 To keep up with the competition and grow your brand, you need an email marketing strategy. Don't just send out a random newsletter once in a while, but create a campaign that provides value and keeps your readers engaged. Having an email list is one of the most critical assets for bloggers as it gives you direct access to your readers.
Many email marketing tools such as AWeber, MailChimp, and ConvertKit, but I recommend using either MailChimp or ConvertKit. Both services have free plans which include all the essential features you need to get started with email marketing. As your list grows, there will come a time when you'll need more than the free plan offers, and that's when you can upgrade to their premium plans.
When creating newsletters, think about what type of content your audience wants to see and make sure it is valuable. Successful newsletters consist of catchy headlines, good content that engages the reader, and a call-to-action at the end of your newsletter (for example: "Don't forget to like us on Facebook!")
As a blogger, you might be thinking that outsourcing your email marketing campaigns is not necessary. You can do it yourself and save some money. But if you want to grow your blog and make it sustainable, you need to hire a professional email marketer to help you with the campaigns.
Why hire an Email Marketing Expert?
1) They are experts in their field: If you have ever tried to design an email campaign yourself, you know how difficult it is. An expert knows all the nuances of creating an effective email campaign and making it look good. They know what works and what does not work.
2) They have experience: Email marketing is not something you learn overnight. It takes years of experience to master the art of writing great emails that people love reading and opening. An expert has been doing this job for years now and will know what works best for your audience based on their experience with other clients like yours.
3) They can write better copy: Most bloggers are not copywriters by profession and therefore cannot write excellent copy for their emails despite having good ideas. This is where an expert comes in handy because they understand what works best when it comes to writing copy that converts readers into subscribers, which means more sales
Branding and strategy
Every year, I'm asked to help a friend or colleague with their blog. Often, these requests come with the implication that they're unsure how to go about it. I have my thoughts on why this may be the case and what you can do about it.
You don't know who your audience is
If your readership is small but dedicated, you may need to take more time to understand what makes them tick. Then you'll have an idea of what content will resonate with them and create a loyal following for your blog. So instead of approaching blogging as an easy way for your friends or colleagues to advertise themselves, ask yourself: "What would I like to read?" In addition to this exercise in discovery, write down some potential titles for each post so that they can see that yours isn't the only voice out there!
You don't understand why someone would want a blog in the first place.
This comes up when bloggers are thinking about how they'd like their site publicized. My advice here is simple: if you've devoted time to researching how other people consume media, then figure out how they are consuming media and give them exactly what they want and need! If someone likes talking about books on Twitter but doesn't take it seriously enough to follow authors on Twitter (I feel you), give them just one book-related article published through Medium every week to whet their appetite and encourage further reading.
If people love writing about travel but aren't inspired by Pinterest boards, maybe offer a guest post from an expert who shares your passion for destinations. Above all else, be thoughtful about what your readers might expect from you—and deliver something awesome for them!
One-stop shop to Outsource as a Blogger
Fiverr is an excellent resource for finding talented freelance writers, artists, graphic designers, etc. Whether you're looking for blog post writing or eBook cover design, there's someone here who can help. And no matter how large or small your project is, you'll be amazed at the quality of work done by Fiverr's army of professionals. It's easy to find great content from leading experts when you shop at Fiverr!
Set up your business for success with Fiverr!
Bottom Line
Accomplishing all the tasks necessary for a blog can be overwhelming, especially if you're doing everything yourself!
It can be challenging as a blogger to know precisely how many hours you should be spending on any given task. Some tasks can be outsourced, especially tasks that don't seem to relate to the success of your blog directly. Blogging is still a business, and it's important not to spend too much time on anything that doesn't directly help you accomplish your goals.
Make sure that you only tackle the tasks that align with your strengths and what you are most passionate about. Outsourcing specific tasks frees up time and allows you to focus on the crucial components of growing your business even when you're busy.