Creating a Social Media Marketing Plan: A Step-by-Step Guide
You've probably wondered how to create a successful social media marketing plan. This plan is a document that accurately contains the strategies to be implemented to capture the attention of users.
Social media marketing plans keep you on track and ensure your campaigns reach the right audiences. But not every social media campaign needs a plan. Depending on what exactly you're trying to achieve with your strategy, a plan may or may not make sense for you. What is a social media marketing plan, and how do you know whether you need one?
A social media marketing plan is a resource for digital marketers to assess brand activities on social media and generate ideas for improving their performance. As social media marketing becomes an essential marketing tool, you need to have a plan in place to know your goals, how you'll achieve them, and what the ROI from your social media efforts will be.
A social media plan should help your business figure out how to use social channels to reach its marketing goals.
This post will teach you how to implement a social media marketing plan.
What is a social media marketing plan?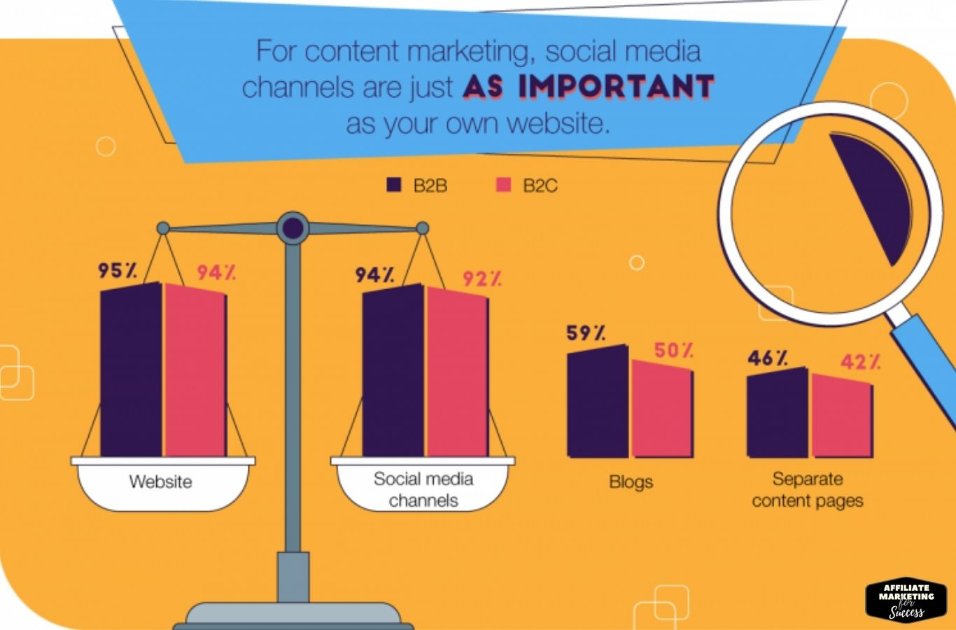 A social media marketing plan lets you point out the steps to follow to communicate with your audience effectively. Besides, this plan is measurable, and essential to know if it responds to the blog's objectives.
Social media marketing has become important to every business's marketing and advertising plans. If you can make your own social media marketing plan, there are things you should know about it before getting started. A well-done social media marketing plan can help businesses succeed in so many ways.
A social media marketing plan is a roadmap for your company's social media efforts. You use it to plan, make social media content, and connect with and talk to your audience. Using a social media marketing plan increases your efforts and increases sales. Making a reliable plan will help you build relationships with your customers and improve your brand's reputation.
You must follow several logical steps to develop a social media marketing plan. These steps are fundamental to achieving the goals set. This plan shows exactly how to use the strategies that will catch users' attention and get them to visit your website.
Why do I need to prepare a social media marketing plan?
The world is moving fast. You must keep up with the changing trends and be one step ahead of the competition. Social media consists of many tools: blogs, forums, social media sites, news sites, and so forth. Combined, it is a powerful way to get yourself heard, drive traffic, and increase sales.
Social media is one of the most cost-effective ways to get your business into the marketplace. You should prepare a social media marketing plan for two main reasons. The first reason is that once you have a plan, it will make it much easier for you to manage your accounts and accomplish your business goals. The second reason relates to successful social media marketing.
Many businesses are recognizing the importance of social media marketing. However, many companies don't use social media to the fullest. It is an excellent way to reach your customers but it needs planning. You should prepare a marketing plan for your Facebook, Twitter, Google+ pages, and other social media platforms. This marketing plan will include strategies to keep relevant in the social media industry.
Why is creating a social media marketing plan essential?
Social media planning is an essential and relatively easy thing to do. In this guide, you will learn how to do social media planning, why social media planning matters, and how to use social media planning in your business.
Many businesses and organizations use social media marketing as their go-to marketing strategy. They rushed into it without a proper plan or strategy, thinking it would be easy to create accounts on Facebook and Twitter and start posting. But they quickly learned that social media marketing is not as simple as expected. Without an effective plan and strategy, most businesses that dabble with social media don't see the results they hoped for.
The reason for doing a social media marketing plan is to have an accurate and realistic picture of the market where you work. It also helps you detect elements that can affect the display of your blog in search engines, such as SEO, interface usability, and content, among others. In other words, your website faces situations where it needs to reach your target audience.
Create a social media strategy template.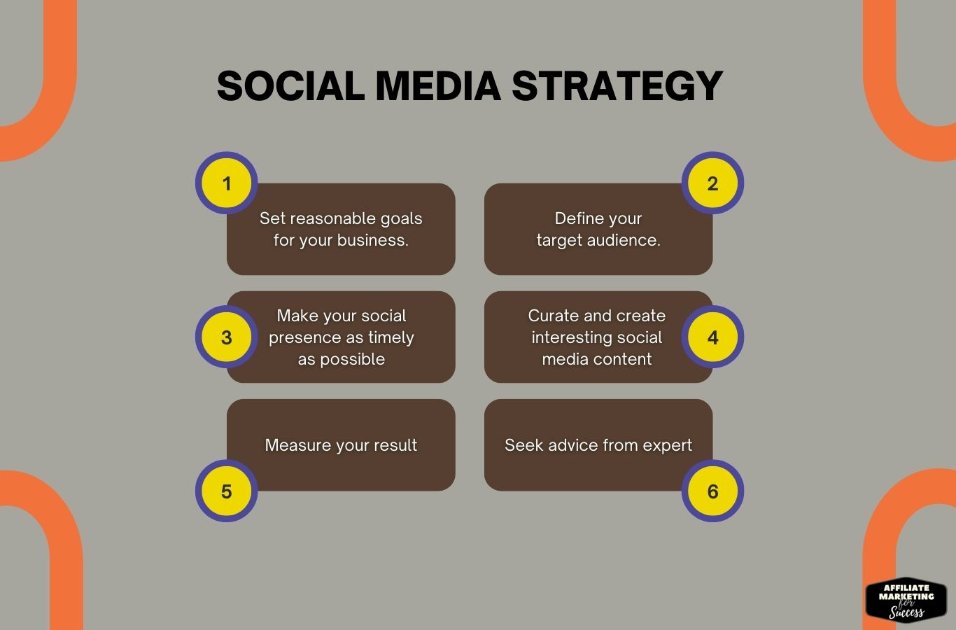 SMM helps you connect with your target audience and promote your business online. SMM is planning-intensive.
Develop a solid social media plan for a successful SMM campaign. This includes what to post, when to post, and where.
Here's a sample social media strategy template.
Remember these principles when designing this strategy:
Schedule Social media posts should be scheduled throughout the week.
Select a platform. Each platform has strengths and limitations. Consider your needs before choosing a platform.
Regularly post. Consistent posting is essential for social media success.
Be real. Your social media posts should be authentic. Don't impersonate someone else.
#Hashtags. Hashtags let people search several postings at once to locate relevant information.
Promote posts. Encourage people to share your social media postings.
Measuring results: engagement. Adjust your performance often.
Create your social media content strategy here.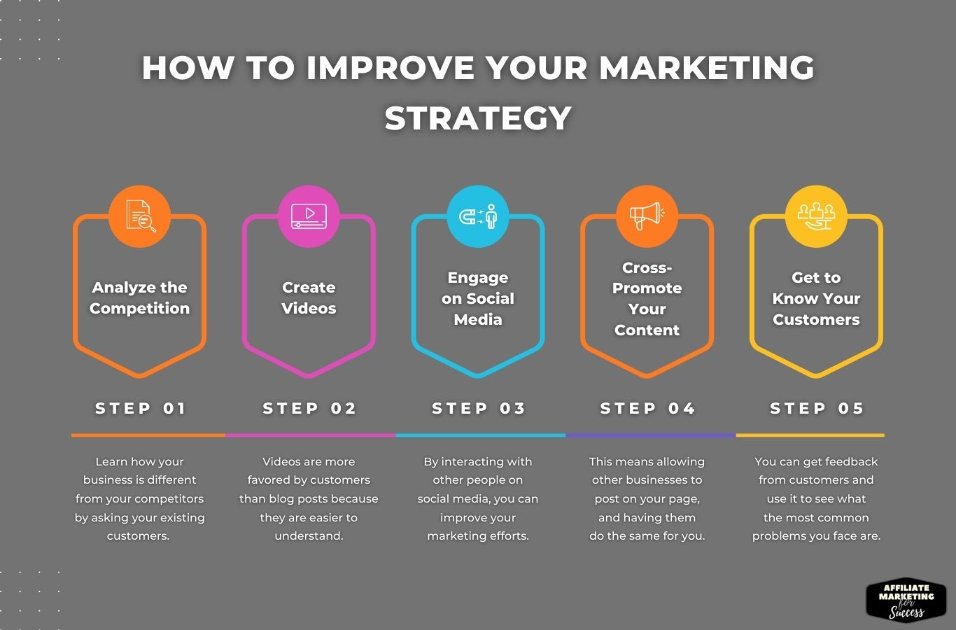 You have to know what you're trying to achieve before you can develop a strategy for it. Your social media content strategy should be tied to your business goals and objectives.
Your business goals are what you want your business to achieve. They are the big picture, like gaining more customers, increasing revenue, or becoming more efficient.
Your objectives are the steps you need to take to achieve those goals. They may include increasing customer engagement, improving brand perception, or increasing sales leads.
For example, suppose your objective is to increase customer engagement on social media by 20% over the next 12 months. In that case, one of your content strategies might be to engage with influencers in your industry through guest posting and interviews shared on their blogs and social channels.
Effective ways for social media management
Managing your brand's social media accounts is an excellent strategy for staying abreast of industry news, connecting with consumers, and expanding your company's reach.
The following are some suggestions for handling your social media accounts:
Establish objectives for your social media advertising. For what purpose are you working? Will your goal be to boost revenue or just to attract more customers?
Create a plan of action. How do you plan to put these plans into action? What specific forms of material are expected? How should visuals be arranged?
Make a plan and follow it. Maintain a daily publication schedule across all channels. It would help if you aimed to update during busy periods at least twice daily (usually in the morning and early evening).
Keep a continuous watch over your progress. Keep an eye on the percentage of people who respond to a post and how many people click on it from there. Modify the approach if it isn't producing the desired results.
Use social media management tools.
Social media management tools make creating and managing your social media strategy easy. You can use them to schedule updates, respond to comments, and monitor your brand's performance on social networks.
If you're a small business owner or entrepreneur, you might wonder if you need these tools. If so, read on to discover how they can help you grow your business.
There are plenty of reasons why businesses should use social media management tools. Here are some of the top ones:
Centralized Platforms—Instead of having multiple accounts on different platforms (e.g., Facebook, Twitter), you can have one place where all your updates are posted and managed in real time. This saves time and energy because all of your accounts will be managed from one platform instead of multiple ones.
Scheduling: With scheduling features, you can plan for future posts so that nothing goes unnoticed by your followers. This is especially important if multiple people post content for your brand or agency (e.g., writers). Scheduling allows them to plan their posts for optimal times when there's more engagement from users on social media platforms like Facebook and Twitter.
Steps to make a social media marketing plan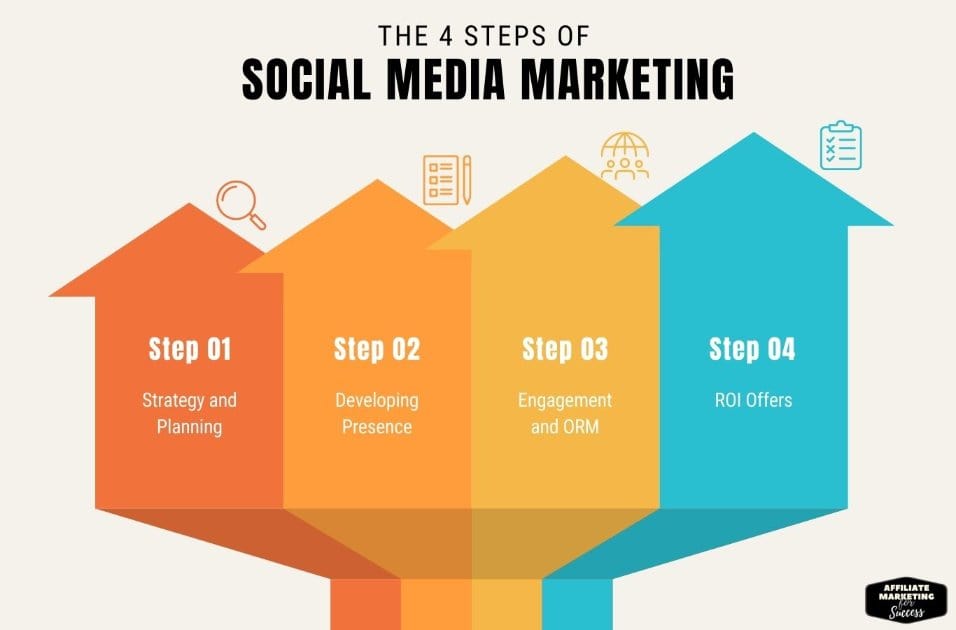 Once you've got your website in tip-top shape, the next step is to look at things from a social media perspective. Which demographics are visiting your site? Are there any essential demographic discrepancies? Which types of content do the highest numbers of visitors engage with? These are all questions you should be asking as you perform an analysis of your website.
Analyzing your website before beginning your social media marketing plan is essential. Where are you already getting traffic? What kind of content are people engaging with? Are you already doing well on Google for a specific keyword? Using these tools and data, you can focus on finding the best places to post your content to get maximum reach and the right kind of attention. 
You should take the critical first steps to make a social media marketing plan. These steps should include analyzing your website to see how effectively it generates leads.
The first step in creating a social media marketing plan is an analysis of your website. It's not enough to say you want to "market on social sites." You need to know why and where you want to sell.
Social media marketing is more of a strategic method to spread awareness about your products and services. It implies bringing as much traffic to your website as social media can. Social media marketing starts by analyzing what your company is all about and creating content that attracts its products and services.
To make sure you are successful in your social media marketing plan, there are some steps you should take. Here are the steps to preparing a social media marketing plan:
Perform an analysis of your website.
For this task, you need to identify the current situation of your blog in terms of the traffic generated, followers, and content. With this information, you can identify aspects that can positively impact your social media marketing plan. It is worth noting that it is an effortless technique and adapts to any blog.
Social media marketing can be an excellent tool for your business. If you put the work in and don't get results, you might think you've wasted your time. But with a little planning, you could take the analysis you did for your website and put it onto social media.
Have you ever asked yourself, "Why am I not receiving engagement on my social media platforms?" Or maybe, "What do people expect to see on a business's Facebook page?" You can answer these questions and many more by performing a detailed analysis of your social media marketing efforts.
Social media has been central to my marketing for the past few years, and it's grown into a crucial component of my websites. This guide will help you explore which social media platforms suit your website and which are most suitable for your business.
Social Media is a Part of every business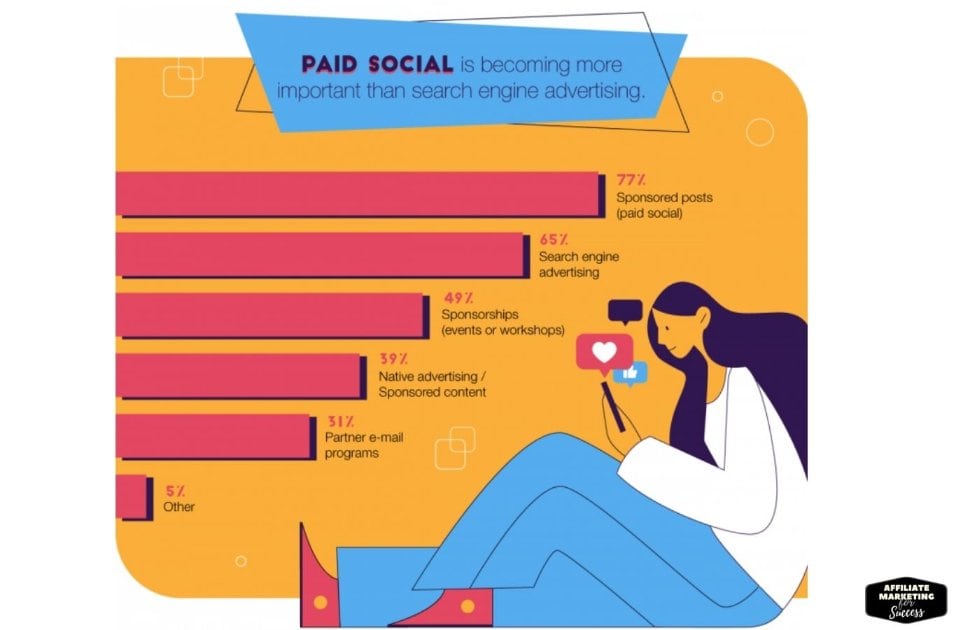 Social media marketing is a part of every business, and it's essential to plan, make a plan that works, and keep it up to date. But how can you know if your social media marketing plan is working? How can you tell if your efforts are paying off? You need a way to track analytics and ensure your social media marketing is going in the right direction.
Social media marketing can help you get more of your customers involved, which can help your SEO. Have you considered using social media? If not, this guest post explains how to create a social media marketing plan and the benefits and drawbacks to consider. 
If you'd like to make an effective social media marketing plan, it all begins with doing a little soul-searching to discover your purpose. Your website is the vehicle that gets you to your destination — whether that means more customers or more leads depends on what you're selling and who you sell to. I recommend starting by putting together some goals based on how your business wants to grow and asking yourself why your potential customers would choose you over competitors.
Social media marketing involves utilizing social media platforms, such as Facebook, Twitter, Instagram, Pinterest, and YouTube, to promote your website and brand to achieve your marketing goals. 
Meet your target audience
In this step, it is predominant to determine the needs of your audience; tastes, interests, etc. In this sense, I advise you to apply surveys on social networks and encourage comments on your content. There you have a resource to get information about their expectations.
Many businesses make the mistake of not checking who their target audience is. There is a difference between your potential clients and your target audience. Your potential clients could be the individuals that already buy from you.
You might have a social media marketing plan, but if you don't meet your audience on their social media, you'll be hard-pressed to meet your goals.
As a social media marketer, you need to know your target audience. Who exactly are you trying to reach? You might have multiple products or services and multiple audiences as a company. So you must identify who your main clients will be and develop a plan for reaching them.
Social media allows you to engage and interact with your clients. It is natural to share personal details with friends, but you don't want to reveal that information on Twitter or Facebook. You also do not want to spend hours crafting the perfect Tweet, post, or comment.
It's an excellent way to get new clients.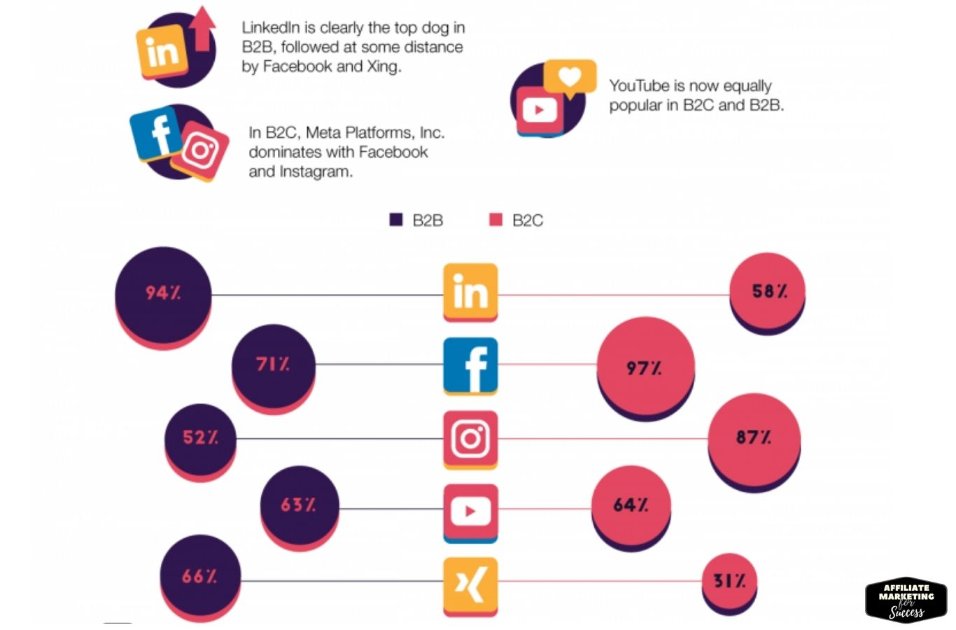 Social media marketing can be an excellent way for small businesses and entrepreneurs to get new clients or customers. The Internet provides a platform for people all over the world to connect. Though social media platforms began to connect family and friends, they have developed into advertising and promotion vehicles.
Social media marketing is not a science, but there are some guidelines. It's essential to start with a clear plan; the first step is knowing your goals and target audience.
Have you ever wondered how to write a social media marketing plan? Are you planning on using social media as a part of your online marketing strategy in the future? If you're starting to use social media for the first time or would like to spend more time on this part of expanding your business online, writing a social media marketing plan is crucial.
Identifying the right means
The information from the previous step gives you a glimpse of what your followers want. Depending on this, you can create attractive materials that will lead you to visit your blog. The job is to identify the right social network to help you create a link and persuade them to interact with the contents of your website.
Social Media Marketing is an effective way of promoting business products and services to generate more business leads for salespeople. You may have some ideas about social media marketing, but before you pick any platform to promote your business, you should have a social media marketing plan. This blog shows you how to find the right tools to help you with your marketing. 
Social media marketing has been thought to be a time waster and full of low conversions, especially regarding social media tools like Facebook, Twitter, and LinkedIn. However, the truth is that social media has revolutionized the way business is done worldwide.
Developing a social media marketing strategy can seem like an overwhelming task. If you feel like your company has been too busy to think about setting up a plan, or if you have tried social media marketing with little success, then it might be time to get some help.
Social media is not only a trend.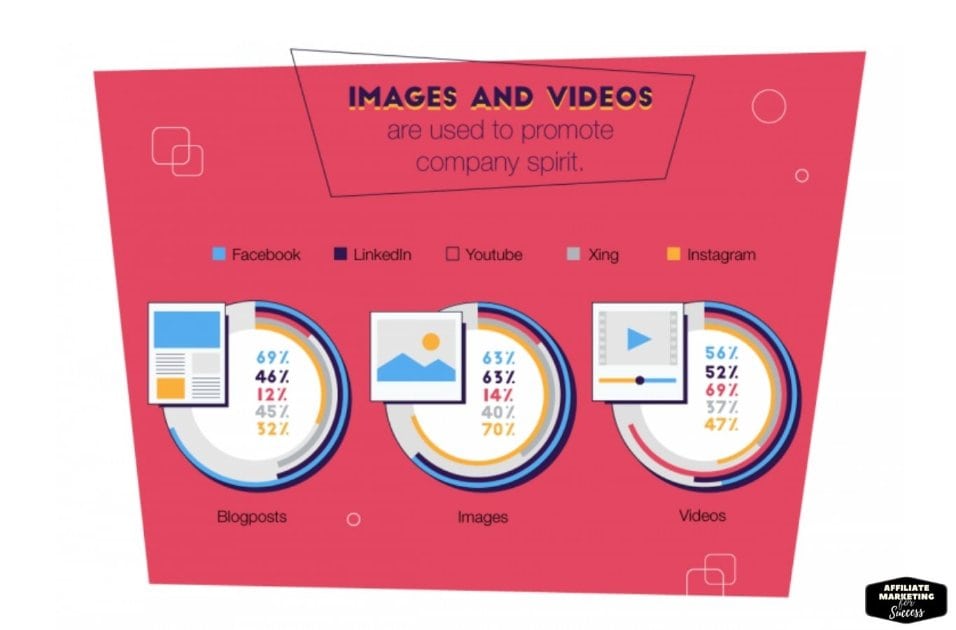 It is an evergreen marketing channel integral to your overall online marketing strategy. A good social media strategy can help you reach more people, raise brand awareness, improve customer service, and build customer loyalty. 
Social media marketing is a vital part of your business's success. It is not only the future of advertising; the hard truth is that your customers spend more time on social media sites. This places unprecedented demands on your business to be present on social media.
Social media has become an essential aspect of any online marketing strategy. A simple presence on social media can vastly improve a website's reach, but it requires a well-thought-out and cohesive approach to be effective.
Almost every online business uses social media marketing to reach out to and interact with its audience. Although social media is no longer as "new" as it once was, many businesses still use it incorrectly and get poor results. 
Set actions.
You must set the actions to follow. For example, share links in groups on Whatsapp and Facebook, email marketing, advertising campaigns, delivery of free materials, and sweepstakes. The idea is to reach your target audience and capture their attention to learn about your digital space's products and services.
You'll need to create a set of actions to make your social media marketing plan actionable. Knowing what you need to do is not the same as knowing how to do it. When you don't take action, there is a high chance that your goals will become stagnant.
Have you ever set up a plan for social media? For example, a weekly schedule or a monthly plan? Have you ever thought about what actions you want to do during the week or month? If you don't know what I am talking about, this article will help you better.
Are you new to blogging and wish to increase your blog's traffic using social media? To do this, you should develop a social media marketing plan to provide an organized approach to your campaign. This plan will help you achieve your blog traffic goals in a shorter period. 
An excellent way to network with your target audience.
Social media marketing is an excellent way to network with your target audience, keep in touch, and promote your services. A great way to start with social media marketing is by making a clear action plan for everything you want to achieve. This is a great way to set goals, measure your results, and act upon them.
Building a social media marketing plan is not as difficult as it seems, and if you follow the steps below, you will be well on your way to creating your own. This guide will also help you ensure everything is in order before using your new plan. A social media marketing plan should take about 30 minutes to make, but it will save you time in the long run if you take the time to make it.
If you want to make a plan for social media, you must create an actionable strategy to use your time.
I often get asked how I should structure a social media marketing plan. The biggest thing to note is that it should not be too detailed—and you should include actions!
Measuring the results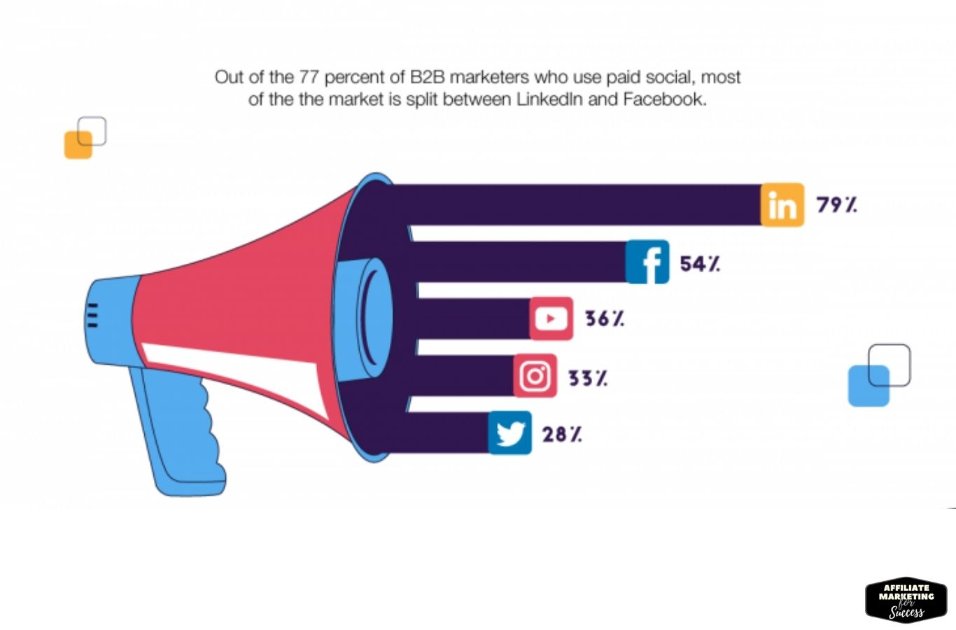 You've created a social media marketing plan. It's beautiful! Your boss is happy. Your team members are inspired and will have an easier time carrying out your goals. Anyone who comes across this Social Media Marketing Plan will see your work to develop it and feel some serious envy. Now: What are you going to measure? And how will you show those results to everyone who needs to know?
Marketing is all about measuring the results. You have to know what works and what doesn't. Sometimes you need a bit of luck, but in general, everything begins with an analysis and ends with measurement.
Social media marketing sounds easy, but it is not.
Post some stuff, and I hope you get likes and shares. But it's not that simple, especially if you want to measure the results of your work.
Creating social media marketing plans that have measurable results is easier said than done. Each social media marketing strategy must be measurable and drive results through four main steps: measurement, metrics, tracking, and planning. Using these four tasks will ensure your social media marketing plan is successful. 
A social media marketing plan helps you keep track of your efforts and get the most out of every platform, allowing you to measure your results.
Have you ever dabbled in social media marketing, only to have an a-ha moment where you realize that you need a way to measure its effectiveness? In the social media marketing space, there are a lot of tools and opinions on best practices.
Social media can be a great way to bring new businesses to your company. However, not all businesses have considered the success of their social media marketing. Measuring social media success can be just as crucial as marketing itself. This blog will show you how to measure and improve your business's social media marketing success. 
Conclusion
By finding out how your social networks are used, you can change the content immediately and improve them. Remember to work on meeting your customers' needs and keep them interested at all times so you're more likely to achieve conversions. Therefore, you have to review your social media marketing plan regularly. I recommend that you do it monthly to measure the level of progress.
In short, as a digital entrepreneur, you need to know how to make a social media marketing plan. A social media marketing plan is a digital strategy used for social media. It lets you point out the steps to follow to communicate with your audience effectively. It consists of a series of logical steps that contribute to achieving the objectives set out in your blog.
FAQs about creating a social media marketing plan
I'm Alexios Papaioannou, a word wizard, and affiliate marketing ninja with a decade of experience crafting killer blog posts that captivate and convert. Specializing in affiliate marketing, content writing, analytics, and social media. My secret weapon is a love of running that boosts my creativity and energy. Let's create epic content together!