7 Ways to Enhance Your Affiliate Marketing Content
Being an affiliate marketer, use these tips and tools to enhance your affiliate marketing content.
Affiliate marketing uses many businesses to offer financial rewards to attract users who purchase certain products or services. Affiliates promote merchants' products or services with the help of advertising tools and marketing strategies. Writing well, providing valuable content, and improving affiliate marketing content is essential.
Affiliate marketing is a significant and growing business, and with that growth comes a tremendous amount of content—blog posts, videos, webinars, etc.—that focuses on success. However, much of that information isn't beneficial, and it's easy to find yourself overwhelmed by inadequate or irrelevant content. To help you navigate the sea of affiliate marketing information, we've compiled a few tips to help you separate the wheat from the chaff when trying to improve your affiliate content.
Attracting web traffic to a particular site is not an easy task, especially since, among other things, you need to work a lot on the content. However, it is a powerful resource to capture readers' attention, getting them to visit the website through the affiliate link. This is one of the many reasons why there are several tips for developing successful content for this area.
Engage with the recipient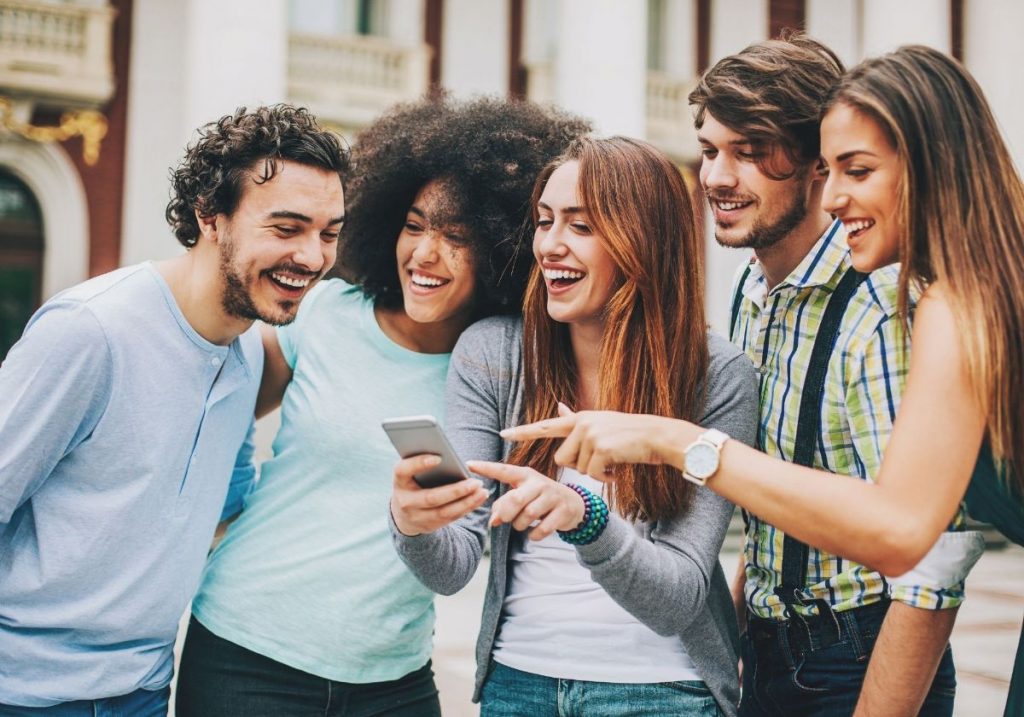 Creating the ideal reader profile is essential, as you need to know the characteristics of users interested in what you're promoting.
Whether you are a blogger or someone who makes money with your website through affiliate marketing, you want people to read and share your content with others. You want to ensure you create content your readers want to read. Besides, you also want to offer exciting products to as many people as possible. You might not have thought about this, but when it comes to affiliate marketing, the more products you offer, the easier it is for you to reach your goals and the more money you can make.
To do this, you have to focus on getting the answers to the following questions:
What do you like?: get off at the niche to which your affiliate program belongs, for example, food, electronics, automotive mechanics, hotels, etc.
Do you like to buy by impulse, or is it selective?: here, you investigate if your reader examines the characteristics of the product or service you offer or likes to try something new.
Is it involved with the brand?: does this question reveal whether your reader prefers certain brands over others that offer similar products or services? Next to the answer above, you determine whether you type for a varied, complex, dissonance, or regular search buying behavior.
Which means of purchase do you prefer?: a question related to your reader's selected media types, such as mobile devices or PCs. With this, you know if you need to create adaptive content for the best results since it is not the same to view a post in the browser of a computer as that of a smartphone.
Meet the sender
It's essential to know the story of the merchant you are affiliated with, so you'll subtly mention your messages. While it's not the primary goal, it's one way to connect with your visitors to make them feel safe to buy. Besides, you can occasionally describe the company's journey and emphasize its achievements regarding the products or services you promote.
As a business owner or blogger, you know how essential having a good website and a sales funnel is. You may not know that the foundation of your business's success lies in the products and services you offer and the affiliates you partner with to make those products and services available to your customers. Your revenue is directly affected by the number of affiliates working for you and how much of a commission each earns you. To be successful, you have to give your affiliates plenty of motivation to work hard for you. To do this, you need to know who they are, what they stand for, and what they have to offer their customers.
Tell stories
Telling stories makes sense of the acquisition of a product, makes it different from the one that promotes the competition, and makes it aware. You get potential clients to form adventure art, religious, poetic, romantic, and magical. You generate emotions that allow you to capture the attention of those so that if you initially did not convince them to buy something, they can pay for it with great satisfaction.
It's hard to sell something if you can't tell a story about it. One thing that attracts people to stories is whether a story is true. Stories are also a great way to share information and convince people you are honest and trustworthy. Stories are not just for fiction books and movies. They are also great for sharing information about a product. You can share how you use the product and why it is great. You can use stories to sell products, help customers understand the product, help people with customer service issues, or convince people to try something new.
The Blog Post is about telling stories about an affiliate product you are promoting on your website to make it different from the product that supports the competition and make it aware that the product can positively change the reader's life.
Sell your Story
To write a fantastic story that you sell, it's essential to follow these recommendations:
Don't apologize at the story's beginning so you can tell it. It usually happens mostly to bloggers still deciding to start the story. Make a brief introduction to it and then instead it with creativity and a respectful tone to readers.
Avoid mentioning that this is a story. Many users react adversely to that word for relating it to an unprofessional style.
Don't go ahead with the end. It's about not telling how your story ends if you're starting to write your post. That's why you should focus on selling them to your readers' minds, keeping them on hold.
Support your recipients
Write your content treating your audience as if you've known it before, in a close and familiar way. This does not mean you should use unethical words, Latinisms, meaningless phrases, or rudeness. The important thing is that you side with your visitors as if their problems (reasons why they are interested in what you promote) are yours. When you do, you know that they want to know about the products or services, which gives you the advantage of convincing them that these are their best choice.
It has been said that content is king. If your website has strong, informative, helpful, and unique content, it's likely to rank well on search engines and drive plenty of traffic. However, it's also true that most of the information on the internet is not original. Many people re-publish the same content on their website to improve their search engine rankings or traffic. Before you use someone else's content on your website, ask yourself if the content is original. If it's not, then you run the risk of your website being penalized by search engines.
Create impactful messages
You must write with creative, surprising, and meaningful ideas impacting your potential customers. To do this, you must be precise in your offer without idealizing it since it is not always beneficial for everyone.
The content of your affiliate marketing campaign should always be original. This helps capture potential customers' attention and keeps them engaged with your content.
It's a fact: 95 percent of the people who visit your blog will leave without taking action. To put that in perspective, imagine you have 100 people visiting your restaurant each day, but 95 of them decide not to eat there. Before worrying about traffic, you must have excellent content that gets people to act. Ideally, each piece of content you produce should inspire a specific action: buying your product, subscribing to your blog, clicking on a CTA, or filling out an opt-in form.
Describe the benefits of the offer, and its features, create attention phrases, and don't fool your readers. Don't write lies, but be subtle by mentioning the limitations of your promotion, as the goal is to get your visitors interested in it. It's also important to mention how the product or service helps improve your readers' lives objectively.
Impact messages must be accompanied by something graphic and visually appealing, which brings tremendous value to your writing. I recommend adding high-quality images related to what you promote or even short videos.
Answer even if you don't ask
Include phrases in your content that clarify your readers' questions. Doing so increases the security and trust of these and powers the possibility of someone pressing the affiliate link to acquire what you offer.
Readers will only trust your content if you know what you're discussing. So, make sure you're clear and concise when you're writing. It's tempting to spout out all the information you know, but you won't keep your readers interested if you're not careful. An excellent way to do this is to give a basic overview of what you plan to discuss and then follow up with how-tos. Remind your readers to avoid jumping to conclusions and keep reading if they want the whole story or need more information.
To answer frequently asked questions consider the following aspects:
Information provided by your readers. You can get it from the sender's official website, online stores, forums, or blogs. You can also use competitor data to understand the most recurring doubts better.
Organize the information. Avoid repeating answers and include phrases that clear doubts in order of importance. I also recommend subtly highlighting fractions of your clarifications to capture readers' attention.
Enhance Your Affiliate Marketing Content
Among the tips to improve affiliate marketing content, one of the most important is to propose solutions. It would help if you offered tips related to the context of what you offer, tips, or some tricks. For example, if you're an Amazon affiliate interested in promoting smartphones, you can indicate recommendations for battery saving, how to maximize your data signal, and more.
Improving affiliate marketing content is a challenge you must take if you adopt recommendations to attract more web traffic and get potential customers. The first thing to consider is knowing your audience by creating the person buyer, knowing who you're affiliated with, learning to tell stories, and writing creative phrases. You have to use language close to your readers, clarify doubts, and leave some meaningful teaching for them.
Using Different Types of Content Formats to Boost Affiliate Marketing
As an affiliate marketer, using various content formats to attract and engage your audience is crucial. Here are some content formats that can help boost your affiliate marketing efforts:
1. Product Reviews
Product reviews are among the most common and effective content formats for affiliate marketing. Writing honest and informative reviews of products relevant to your audience can help build trust and increase your chances of earning commissions. However, disclosing your affiliate links and remaining objective in your reviews is essential.
2. How-To Guides
Another effective content format is creating how-to guides. By providing step-by-step instructions or tutorials on using a product or solving a specific problem, you can establish yourself as an authoritative figure in your niche and improve your chances of earning commissions.
3. Comparison Content
Comparison content, such as "affiliate marketing vs. dropshipping" or "dropshipping vs. affiliate marketing" content, is a great way to provide your audience with valuable insights on the pros and cons of each business model. You can help readers decide which business model works best by addressing the differences and similarities.
4. Video Content
Creating video content for your affiliate marketing business can be an effective way to engage with your audience. You can increase your chances of earning commissions by providing demonstrations or tutorials on how to use a product and showcasing its benefits.
By using different types of content formats, you can increase your chances of success in affiliate marketing. Experimenting with various formats and strategies is essential to determine what works best for your audience and business model.
All in all, combining affiliate marketing and dropshipping can be a profitable business model. While dropshipping may offer better margins, it requires more customer support and logistics. On the other hand, Affiliate marketing is more manageable but comes with challenges, such as increasing competition and the need to adapt to new marketing strategies constantly. Success in either business model requires hard work, dedication, and strong marketing skills.
Maximizing Your Affiliate Marketing Content Strategy for Success As an affiliate marketer, I want to share some insights into maximizing your affiliate marketing content strategy for success. Affiliate marketing and dropshipping are two popular online business models with different pros and cons. While dropshipping involves selling physical products, affiliate marketing involves promoting other products and earning a commission from every sale.
Affiliate Marketing Tips for Success
Here are some tips to help you succeed with your affiliate marketing business:
Combine Affiliate Marketing and Dropshipping: You can combine these two business models to increase revenue. You can use affiliate marketing to promote products related to your dropshipping niche. You can also create content that links to a dropshipping store.

Choose the Right Affiliate Program: There are thousands of affiliate programs available; choose the one that pays the highest commission and has products that fit your niche.

Provide Valuable Content: The more informative and valuable your content is, the more likely people will click on your affiliate links and purchase.

Email Marketing: Email marketing has proven highly effective in promoting affiliate products. One can build an email list and craft newsletters that promote the said products.

Use Different Marketing Strategies: Use various marketing strategies such as social media marketing, paid ads, search engine optimization, and content marketing to reach a wider audience and promote your affiliate products.

Provide Excellent Customer Support: If your audience has any questions or concerns regarding a product you promote, provide excellent customer support to build trust with your audience.

Affiliate marketing has some advantages over dropshipping and the following disadvantages:
Advantages of Affiliate Marketing
No inventory or shipping required
Low startup cost
You can work from anywhere at any time
High earning potential with the right marketing efforts
Disadvantages of Affiliate Marketing
You are dependent on a merchant's product availability and pricing
You get a smaller commission compared to dropshipping profits
It can be challenging to stand out in a crowded market
Supercharge Your Affiliate Marketing with Powerful Content
Ready to elevate your affiliate marketing business and skyrocket your passive income? It's time to harness the power of high-quality content and strategic promotion methods! You can reach a wider audience and strengthen your affiliate income by utilizing Google Ads, Google Analytics, and Google Trends. Learn the art of crafting engaging social media posts and creating relevant content that resonates with prospective customers. Let's explore 7 transformative ways to amplify your affiliate content and maximize your commission rates!
Master the Art of Email Marketing and Social Media
Ever wondered how industry experts like Pat Flynn generate substantial revenue from their affiliate marketing email list? The secret lies in leveraging email newsletters and captivating social posts! Tools like Newsletter Crew and Post Affiliate Pro empower you to design compelling email campaigns and social media content that drive conversion rates. Discover how to showcase relevant products and offers that appeal to your audience, from promotional emails to informative long-form content. And don't forget the power of coupon codes and discount codes – these incentives can significantly boost your affiliate commissions and revenue!
Cultivate Strong Partnerships and Optimize Your Sales Funnel
Looking to maximize your affiliate marketing spending and build lasting affiliate relationships? It's time to explore various types of affiliate programs and find the ideal platform for affiliates. By partnering with top-tier affiliate marketing networks and utilizing Affiliate Software like Post Affiliate Pro, you can optimize your sales funnel and attract potential affiliates. Additionally, you'll gain access to a wealth of promotional materials and marketing resources to enhance your affiliate campaigns. So, why wait? Dive into the affiliate marketing world and start earning money with affiliate marketing today!
FAQs
Q: What is affiliate marketing?
A: Affiliate marketing is a type of digital marketing where you promote other people's products and earn a commission for every sale made through your affiliate link. It's a win-win situation for both the affiliate marketer and the merchant.
Q: What are the benefits of affiliate marketing?
A: Affiliate marketing is a great way to earn passive income from home. It requires little to no investment, and you can work at your own pace. You have the flexibility to choose the products you want to promote and the freedom to work with multiple merchants.
Q: What are the types of affiliate marketing?
A: There are various types of affiliate marketing, such as pay-per-click, pay-per-lead, pay-per-sale, and two-tier affiliate programs. Pay-per-click pays you for every click on your affiliate link, pay-per-lead pays you for every lead generated through your affiliate link, pay-per-sale pays you for every sale made through your affiliate link, and two-tier affiliate programs allow you to recruit other affiliates and earn a commission from their sales.
Q: What is a niche in affiliate marketing?
A: A niche in affiliate marketing is a specific area or industry where you focus your efforts. It could be anything from pet food to fashion to electronics. You can establish yourself as an expert and cater to a specific audience by choosing a niche.
Q: What types of affiliate marketing content should I create?
A: There are various types of affiliate marketing content you can create, such as product reviews, product comparisons, case studies, seasonal content, social media content, email marketing, and more. Choosing the content types that work best for your audience and the products you're promoting is best.
Q: How can I create content for affiliate marketing?
A: To create content for affiliate marketing, you can start by researching the product you want to promote, identifying your target audience, and choosing the best content type for your audience and the product. You can then create the content by writing a blog post, video, podcast recording, or any other content that suits your skills.
Q: What is an affiliate marketing program?
A: An affiliate marketing program is run by merchants that allow you to promote their products and earn a commission for every sale made through your affiliate link. It provides the tools and resources to promote the products, track your sales, and get paid.
Q: How can I find successful affiliate products to promote?
A: To find successful affiliate products to promote, you can research popular affiliate networks like Amazon Associates, Clickbank, and ShareASale. You can also analyze your competition, read product reviews, and look for high-demand products.
Q: How do I become a successful affiliate?
A: To become a successful affiliate, you must choose the right products to promote, create relevant and valuable content for your audience, build a strong affiliate network, and constantly improve your affiliate marketing strategies. Becoming a successful affiliate marketer takes time, effort, and patience.
Q: How can I enhance my affiliate marketing content?
A: To enhance your affiliate marketing content, you can use various techniques such as adding images and videos, storytelling, providing social proof, including call-to-actions, and optimizing for SEO. Creating high-quality, engaging content that resonates with your audience and drives affiliate sales is essential.
Conclusion
In conclusion, affiliate marketing is a profitable business model for those who want to make money online. You can succeed as an affiliate marketer by combining marketing strategies, providing valuable content, and using the right affiliate program. It's better to start with affiliate marketing. You can always try dropshipping later if you choose.
References
1. 7 Affiliate Marketing Tips for Beginners 2023 – Webnus
* Choose Your Niche. * Choose the Best Affiliate Programs. A Program that Offers a Lifetime Payout. The Vendor Should Provide a Good Landing Page. … * Know Your Audience. * Create Great Content Better Than Others. * Create Helpful Content. * Share Content. * Convert Visitors and Click to Sales. Use Your Insight. Inquire Things.
2. Top 8 Affiliate Marketing Strategies for 2023
Creating video information; Sending personalized email messages; Using intent-based keywords on all your website pages; Developing targeted …
3. 7 Proven Tips to Boost Your Passive Income from Affiliate Marketing – RoseHosting
Affiliate marketing is one of the best ways to earn passive income. Here's how to boost your passive income by utilizing affiliate …
4. 7 core ways to promote affiliate links – ConvertKit
Affiliate marketing means being strategic · Share links in your blog posts · Email your list · Tell listeners in your podcast · Include links in your videos · Add …
5. 7 Ways To Leverage Affiliate Marketing and Grow Your Business – Scaleo
What is Affiliate Marketing? · Leveraging Affiliate Marketing To Boost Sales · 1. Pick the Right Affiliate Partners · 2. Improve Your Platform · 3.
I'm Alexios Papaioannou, a word wizard, and affiliate marketing ninja with a decade of experience crafting killer blog posts that captivate and convert. Specializing in affiliate marketing, content writing, analytics, and social media. My secret weapon is a love of running that boosts my creativity and energy. Let's create epic content together!