Using testimonials as blog content in 2021
Showing the user experience as part of your digital marketing strategy effectively achieves your website's success. That's why you'll need to take testimonials as blog content, and in this post, we'll show you how to do it.
We are living in a new post-pandemic digital era, and that has made consumers more demanding. Every time someone will consume something, look for feedback from those who have already consumed it. This premise is valid for products, services, and even entertainment, among many other things.
This reality makes it necessary to incorporate testimonials as blog content in 2021. However, it is a work that many do not yet know how to do. For that, in Affiliate Marketing for Success, we do this type of post because we want to take you hand in hand towards the success of your blog.
Why use testimonials as blog content?
The extensive access to information offered by the Internet makes most people always look for another opinion. Every testimony a person brings is precious to another who does not know what they will consume. That makes those who know how to manage user experiences rightly closer to success.
Thanks to the transfer of emotions, it's a way to build trust towards your users, key to sales success. Every time someone offers their testimony to tell how their experience with any product or service was, they invite others to try it too, and in some cases, to the contrary.
The best recommendation is word of mouth, and it will be even more favored if the blogger himself manages these recommendations. So if you're interested in incorporating this strategy into your content plan, you'll need to continue reading this post.
How to get testimonials for your blog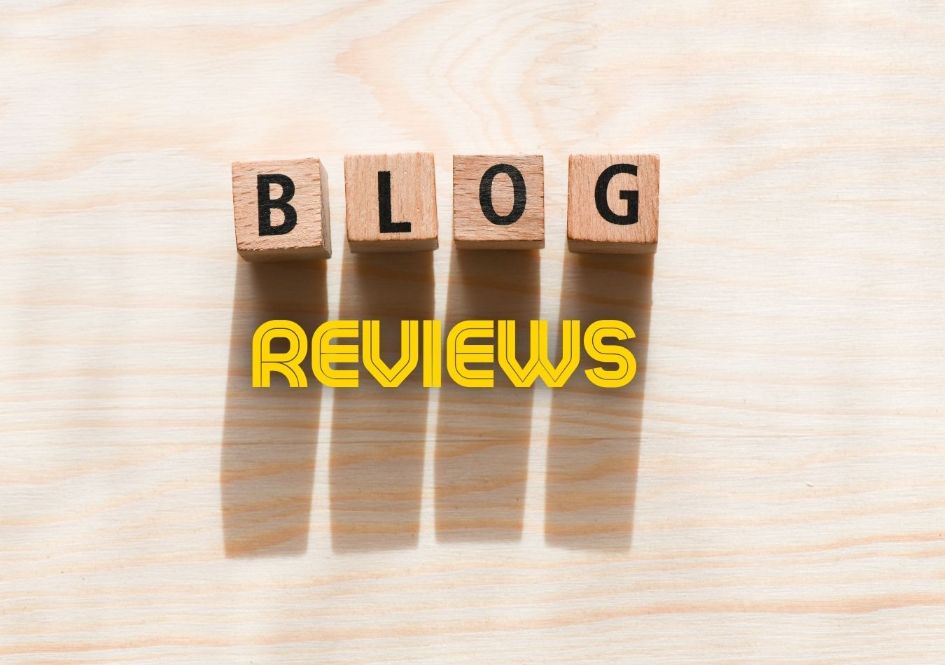 When a customer is satisfied, it is not much trouble to get their testimony. They will always be happy and willing to say something. However, you need to encourage your users to express their experience and know that this is very important.
The first recommendation is not to offer an incentive in exchange for a user's testimonial. Doing so can be taken as a payment, something that will detract from credibility and consequently damage your reputation. The idea is that a happy user shows how cheerful he is to share his experience.
To achieve this, you must use multiple communication channels to obtain each testimonial. Each of these pathways can be:
Social media: It is the communication channel par excellence of brands with their customers. So every time someone manifests something positive in this way, you'll have to share it and multiply it.
Reviews: Contact your most loyal customers and ask them for a written or video review of their experience on your blog. This will make them feel taken into account and increase their satisfaction when visiting your website. Some tools request reviews within your website through a form and then publish them.
Email marketing: You can send a form to ask directly what they think of your blog through an email marketing campaign. Remember to request all the data of each user and tell them that their testimonial will be published.
Make testimony effective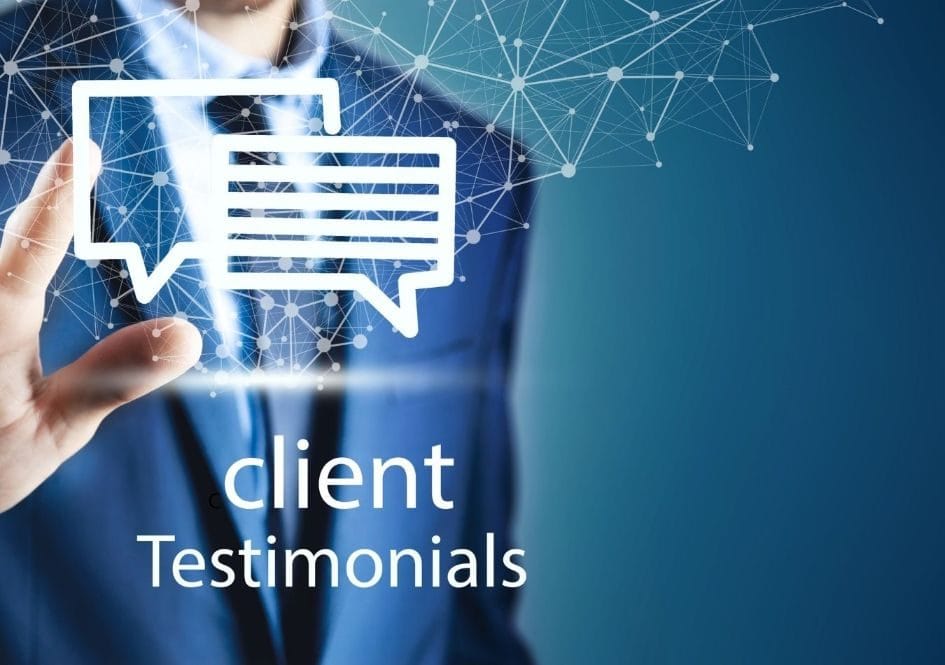 This section is to clarify that requesting testimony is not everything. It is also essential to guide the user to do so in the best way. Keep in mind that they don't always know what you need, so you'll need to be specific about the data they need to provide.
To make it easier, here are five steps that will make each testimony effective and therefore make your job much easier:
Summarize in one sentence what you value most
In this first phase of the review, each user must indicate the main aspect of consuming your product or service. It would be great if it incorporated figures if that is the case or other concrete data. It should always be enclosed in quotation marks.
Explain why you identify with the brand
Here you could write about a before and after you know your brand. It's a way to show what empathy caused them to stay with you and pass it on to others.
It's an excellent way to show how you could fix a problem for one user so that you can do it with others. Following the example above, you could find a testimonial that says: "I had a year searching the Internet for how to make a blog, but all the posts were very complicated. In Affiliate Marketing for success, I found an easy way to do it, and I am already a blogger."
Lists the results obtained.
Having already explained its relationship with the brand, it is time to list all the benefits of consuming your products or services. Here you can say things on a personal, family, or professional level.
Briefly describe the product or service
Indeed your website already describes each of the products or services you offer. But when someone else adds credibility to it, that's why this point is critical in a review.
Provide your final rating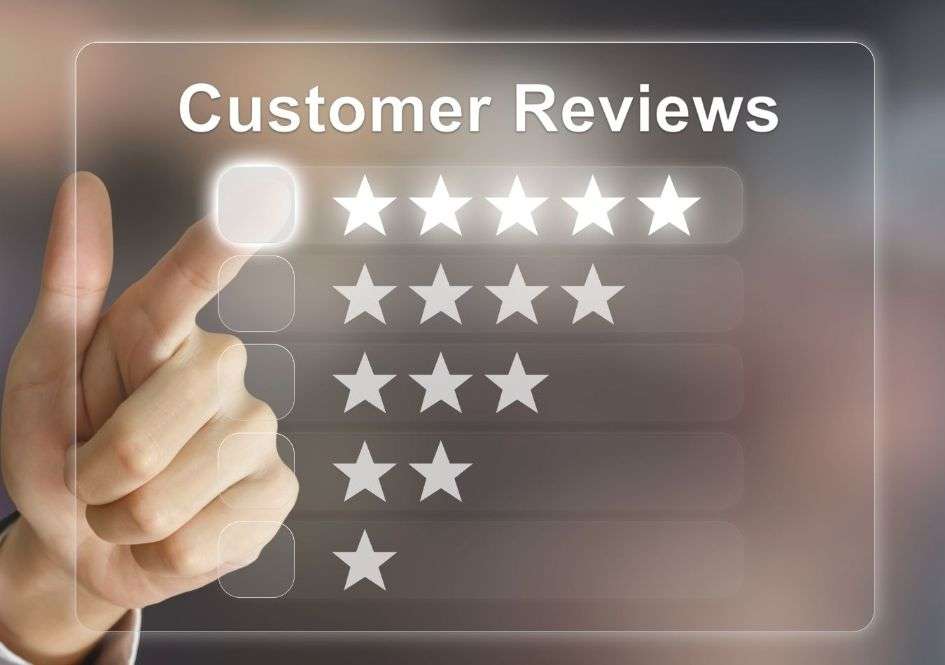 It is time to conclude the testimony, and ideally, it is with a clear and precise phrase. That is to say what you liked most about your experience and whether I would recommend it to other people.
After applying these five aspects, it is essential to remember that their extension can be between 100 and 150 words. More of that would be very long, almost no one would read it, and shorter would look like an unreliable comment. This guide also applies to testimonials taken in audio or video, which must be short and accurate.
Incorporate testimonial into your marketing plan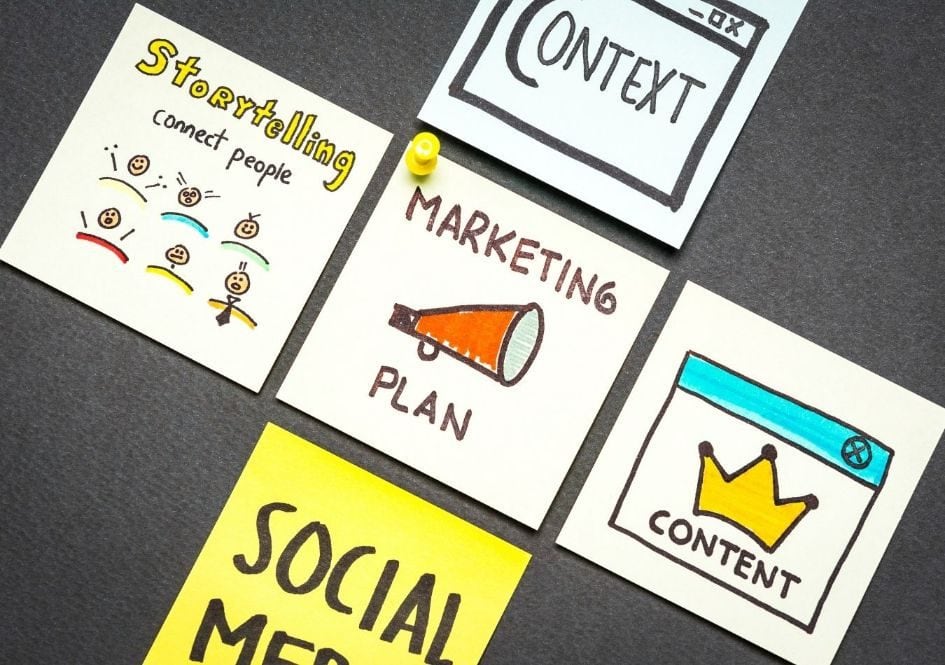 Now that you know how to collect your customers' testimonials, you should be wondering how you'll use them in your marketing plan. There are several ways to incorporate your users' experiences. Here are the most common ones:
In your blog posts: One of the easiest ways to incorporate testimonials into your content is to do it naturally in your posts. When you write about a product or service of your brand, you place the textual quote of what a user said.
Video for different platforms: Video is a format with a lot of power, generating many credibilities. This makes it necessary to collect and broadcast testimonies audiovisually. You can do this through social media, on your website, in email marketing campaigns, and any other you can think of.
On each page of your website: Generally, websites dedicated to offering products or services have several individual pages. The idea is that you take advantage of your URLs to give testimonies for their position and topics according to the information on that page.
On the landing page: They serve as an incentive for those users who are still analyzing market alternatives to decide quickly.
Create an entire page for testimonials: Another option is to have a Page within your website exclusively for testimonial posting. You'll need to have an attractive design that explains, in an introductory way, what importance your brand attaches to the sound experience of its users. It must also contain reviews in text and videos, as well as a form to add entries.
In short, showing the user experience is a great way to build trust with your audience. That's why in this post, we leave you different ways to use testimonials as blog content, something fundamental in this uptick in the digital age. Remember to guide your user in their testimonial and use videos to support your strategy.