The Importance of Updating Old Blog Content
If you want to be successful in blogging, you need to update old blog content. A blog is a personal means of communication used by many people today. With this, you can publicize your tastes, anecdotes, experiences, and teachings, and why not? Apprenticeships, or develop them at the professional level for a specific purpose. If you want to get many followers, you have to update blog content regularly. Read on, and I'll explain why you should properly update old blog content.
Maybe you'll make a thousand excuses like, say, you don't have enough time or you can't inspire yourself. Remember that just as you evolve personally, it should be your blog's content. That's what you created it for!
When you start creating your blog content, you're 100 percent motivated and upload a lot of content in the first few weeks or months. But you realize that this activity requires commitment, time, and work, and that's where questions arise about how to do it.
That's why I'll share some technical and marketing reasons for updating the old content of your blog below.
How can I make my blog content more engaging?
Try incorporating interactive elements such as videos, infographics, and polls to make your blog content more engaging. Also, ensure the content is easily read and visually appealing, with plenty of white space. Finally, encourage reader engagement by asking questions and responding to comments.
Technical reasons to update your blog post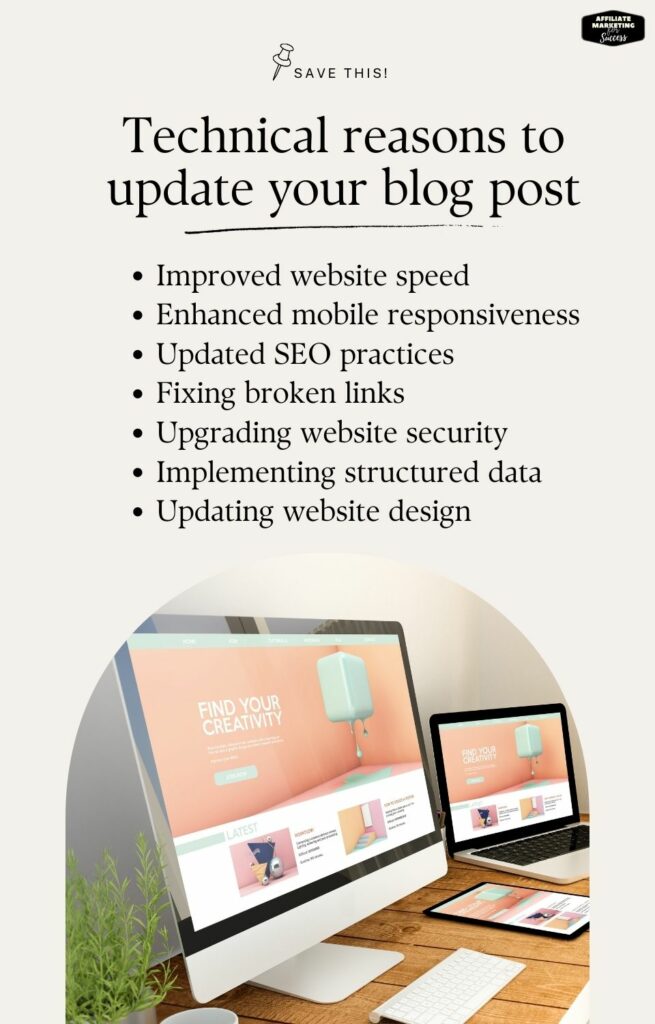 Improved site speed
Updating your blog regularly can help ensure that it loads quickly for visitors. This is because outdated plugins, themes, and code can slow down a site—negatively impacting the user experience and search engine rankings.
Improved security
Updating your blog regularly can make it load faster for visitors. This happens because old plugins, themes, and code can slow down a website. When a website is slow, it becomes harder for people to use, affecting how well it appears in search engines. So, updating your blog often ensures it runs smoothly and is easier to find online.
Compatibility with new devices
As new devices are introduced, the blog must be. Updating your site's code and design can help ensure it looks and functions properly on all devices, including mobile phones and tablets.
Improved SEO
Regularly updating your website with fresh and relevant content is essential to make it more searchable. Search engines like Google look for the best and most valuable information on different topics. Adding new blog posts and updating older ones can improve your website's ranking in search results, which means more people will visit your site.
Improved user experience
Regular updates are essential—the more often you post new content, the better your blog will be. This increased user engagement, higher conversion rates, and more loyal followers.
Updating your blog regularly is essential for maintaining its technical health and ensuring it remains relevant and engaging to your audience. By staying on top of updates and making improvements as needed, you can help your blog thrive and grow over time.
Update the CMS (Content Management System)
The content manager or CMS allows you to create, improve, and publish all your articles, videos, and images on your blog. It is the tool that facilitates handling your content online. From there, the importance of keeping it up to date to make your articles optimized.
Updates supported by the CMS you use may include necessary modifications that directly influence your blog's performance.
Content Management System is the core element of every blog, and it's how you can effectively and efficiently manage your content, both for your readers and search engines. Many blog owners assume they have to create the content themselves, even though they don't know much about SEO, blogging, or making good content in general. The best solution is to use a CMS. If you intend to use images, you must be sure you have the right to use them or get in trouble for copyright infringement.
Update on search engine algorithms
These algorithms are the ones that allow the search for information on the internet through search engines such as Google, Yahoo, and Bing, among others. This type of update is not frequent (Google made its last major update in 2015). What is common are continuous improvements, so you have to keep that in mind. This depends on your positioning on the web.
Recording software update
Suppose you've already innovated in your blog with multimedia content, such as videos or Podcasts. In that case, you should continue renewing your software, such as video and sound handles or codecs. There is an excellent variety on the market, and most are free.
Changes in technologies mentioned in your articles
This is important because, in these times, technological changes occur rapidly. To stay ahead of the curve, you need to reference new technologies, ways to apply them, and new laws related to your market in your content.
Marketing Reasons to update your blog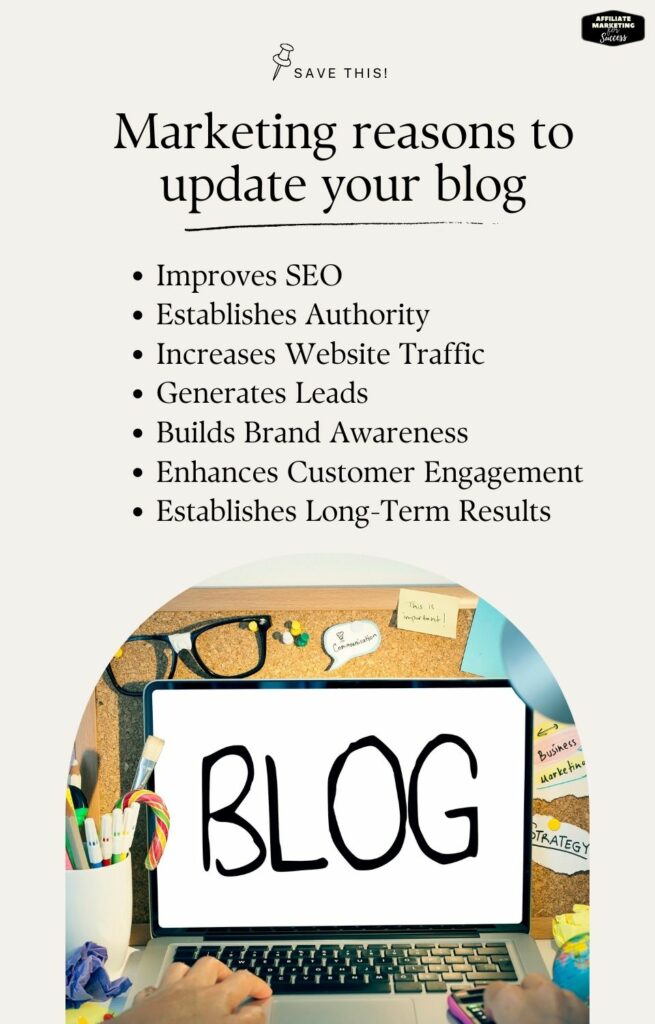 | Marketing Reason | Benefit Analysis | Rating | Supporting Study | URL |
| --- | --- | --- | --- | --- |
| Improves SEO | Frequent blog updates signal to search engines that your website is active and fresh, boosting your ranking. | 5 | HubSpot: How Blogging Can Improve Your Search Engine Ranking | https://blog.hubspot.com/marketing/blog-search-engine-optimization |
| Establishes Authority | Consistent, high-quality content positions your brand as a thought leader and builds trust with readers. | 5 | Forbes: How Blogging Can Establish Your Authority | https://www.forbes.com/sites/allbusiness/2019/10/27/7-ways-to-increase-the-credibility-of-your-blog-content/ |
| Increases Website Traffic | Each blog post allows you to drive traffic to your website through social media, email, and search engines. | 5 | SEMrush: How Blogging Can Drive Traffic to Your Website | https://www.semrush.com/blog/how-to-drive-more-traffic-to-your-website/ |
| Generates Leads | Valuable blog content can attract potential customers and encourage them to provide contact information. | 4 | Demand Metric: Content Marketing vs. Traditional Advertising | https://www.demandmetric.com/content/content-marketing-infographic |
| Builds Brand Awareness | Consistent blog content can increase brand recognition and exposure to a broader audience. | 4 | Social Media Today: The Importance of Blogging in Today's Digital Marketing Landscape | https://www.hindustantimes.com/brand-stories/role-of-blogging-in-digital-marketing-how-it-s-changing-marketing-landscape-101677066465642.html |
| Enhances Customer Engagement | Blogs provide a platform for customer feedback, questions, and comments, improving communication and engagement. | 4 | Lili: 7 Benefits of Blogging for Small Business Owners | https://lili.co/blog/benefits-of-blogging-for-business |
| Establishes Long-Term Results | Blog content has a long shelf life, continuing to drive traffic, leads, and brand recognition long after publication. | 5 | Neil Patel: How Often Should You Blog for Traffic? | https://neilpatel.com/blog/this-proven-blogging-frequency-works/ |
Improved brand reputation
Updating your blog with relevant content lets you establish your brand as an authority in your industry. This can help build trust with your target audience and position your brand as a resource for information and insights.
Increased website traffic
Regularly updating your blog can help increase website traffic by improving your search engine rankings and giving visitors a reason to return. This can help drive more leads and sales for your business.
Higher engagement rates
Updating your blog with new and exciting content can make more people interested in what you say. This means they will spend more time reading your blog posts, sharing them on social media, and even leaving comments for you.
Presence
Sharing your updated blog content on social media can help increase your brand's visibility and reach new audiences. This can help drive more traffic to your blog and grow your social media following over time.
Improved email marketing
Adding new blog posts to your website provides fresh content for subscribers, engaging them and strengthening relationships with customers.
Updating your blog regularly is essential for marketing your brand and growing your business. By providing relevant, fresh content to readers, you establish yourself as an authority in your industry—and grow traffic over time.
More visits, more traffic
The best tactic to increase traffic is to create fractional content that allows you to read pleasantly and attract the cybernaut with what they are interested in or looking for. This will lead you to establish a great traffic source, and you will achieve this by updating the old content of your blog.
If you keep good content and knowing how to use keywords, you'll get more visits to transform into business opportunities. Remember that you need to strengthen your brand and maintain your own or your company's style. Besides, it is a strategy to generate authority, which is essential also to increase conversion and, on the other hand, decrease the bounce rate.
Include images that captivate potential customers
A visually eye-grabbing blog will only bring success in sales. There are currently many tools to help you realize marketing strategies. This makes the reader stay longer inside your blog.
But we already know images do not influence SEO like texts, making updating images' handling constantly essential. This avoids unfavorable factors for positioning.
Increase your presence on mobile devices
Today, the vast majority of users of blog content visit it from mobile devices of different ranges. When updating your blog, it is advisable to implement this version adaptable to mobile so that you are placed on the crest of the wave.
Increase your social media presence
For a long time, I had no social media presence. I thought that it was a waste of time. But when I started my blog, I realized I was wrong. With the power of social media, I could attract many visitors to my blog. How? Tweeting and retweeting other bloggers' articles and providing links to their blog posts. By the way, I also answered questions on my Twitter account, something that helped me build my social media presence on Twitter.
If you share your articles on social media, you'll surely get many readers from your blog. Facebook, Twitter, Linkedin, Instagram, and YouTube will help you circulate your content through the interaction between cybernauts. However, you have to identify what kind of people you want to reach or influence.
There is no other review of previously published articles to manage that presence on social networks and rescue content. An article with good content, once updated, is much better.
Give away downloadable content
Blogging is a great way to generate traffic, sell affiliate products, and promote yourself. It is a lot of work, though, and you're not likely to make much money without a lot of traffic. But there are ways to jump-start your traffic, and one of the best ways is to give it away for free. By providing valuable content in the form of an ebook or something else that people will want to keep, you'll be able to attract a crowd of interested readers who will frequent your blog and increase your traffic.
This is a good practice that gives outstanding results. Provide content such as ebooks, videos, and tutorials in exchange for a subscription to your Newsletter. It must be quality content for you to generate traffic to your blog.
Include product or service reviews
Many people like reviews when it comes to buying a product or service. These articles refer to products or brands by providing an opinion based on their experience. It is useful to readers dubious by purchasing any product or service.
By updating this type of content, you can reach many buyers and people who will attract your posts. If you're using an affiliation marketing-based monetization strategy, updating reviews with fresh reviews increases your purchasing potential and therefore adds the conversion to your blog.
Respond to comments from your blog
When you answer questions or comments from your followers, you not only show respect for the reader but also build great empathy and communication. Users are always on the search for something that gives them valuable information. In the end, many people end up being friends on the web.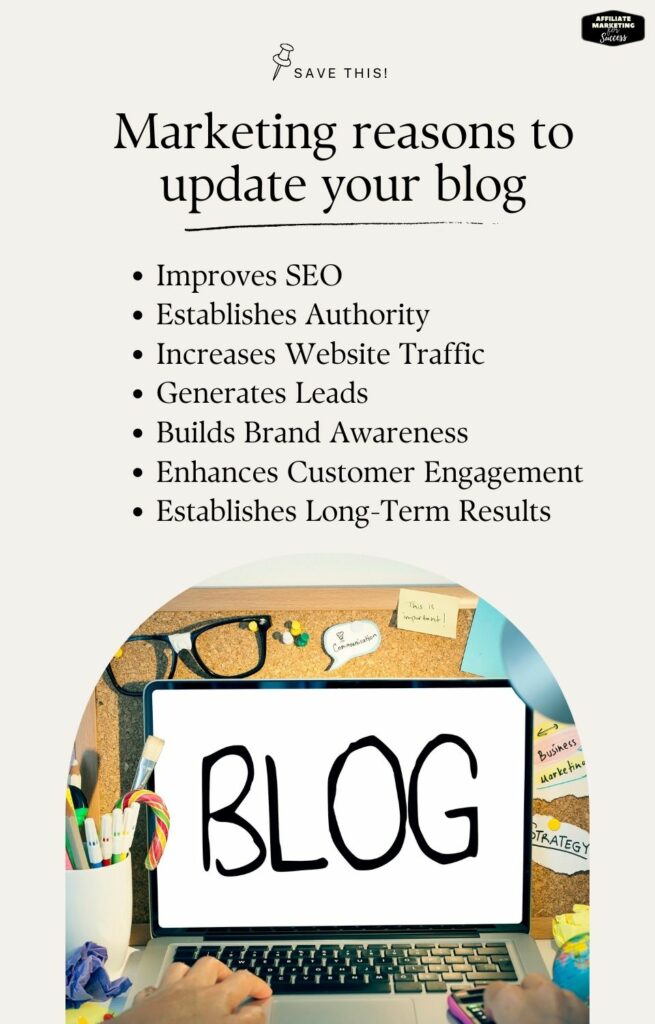 Use keywords strategically.
Write for search intent.
Keep content evergreen.
Utilizing low-competition keywords and phrases is a great way to help your site rank higher in Google's search results. Still, it's also essential to use those exact words in an article relevant to your business or industry (and not just because they're famous). You'll want to ensure that any new blog posts you write have high-quality content so that people will want to read them!
If all else fails, try leveraging influencer marketing: This method involves getting influential figures within your niche market–like celebrities or industry leaders–to share links back towards their websites with links back towards yours as well; this helps boost the traffic coming from these types of sites since they already have large followings online."
How to Identify Old Blog Content
First, check the publication dates of the posts. You probably need to update if they were written before 2016 and haven't been updated since then.
The best way to identify outdated content is by considering the information itself. If any of it seems irrelevant or inaccurate (or even just pedaling), then you know it might be time for an update!
Best Practices for Updating Old Blog Content
We're updating old blog content, which is essential to review the content for accuracy. You want to ensure the information is up-to-date and relevant for your audience.
Then it's time to publish your updated post on social media (you can use our free tool) or share it with other channels like email newsletters or even paid ads if the budget is left over from other marketing efforts.
Audit Your Existing Content
The first step to updating old blog content is to audit your existing content. This means identifying outdated information, assessing the quality of existing content, and identifying gaps in your blog's coverage.
Update Content for SEO
Research keywords and optimize for engine rankings.
Add internal and external links to relevant pages on your website and other sites relevant to your industry or niche.
Add meta descriptions to each blog post so that Google can better understand what the page is about when it's displayed in search results.
Update Content for Quality
Include relevant images and videos.
Add relevant information and statistics.
Incorporate multimedia content.
Check for Broken Links
When you're updating old blog content, it's essential to check for broken links. This is especially true if the content has been around for a while and you've made any changes to your site structure since then. If a link is pointing to an old page that no longer exists or if it is pointing to an outdated version of a page (e.g., one with incorrect information), then users may get frustrated when they click on the link, and nothing happens.
To check for broken links:
Go through each post individually and look at all of its internal links–links within the body text and video players–to ensure they're working properly by clicking on them yourself (or asking someone else who knows how). Fix any problems with these links or other parts of the post (such as formatting issues) before publishing!
Update Content Formatting
Break up long paragraphs. Long paragraphs are hard to read and digest, especially on the web. Break them up with subheadings, bullet points, and lists to make them easier on the eyes.
Add more images! Images are a great way to point up text-heavy content (and are search-engine friendly). If you don't have any images yet, try finding some stock photos or taking some yourself that fit with your blog's theme or topic–you can use an app like PicMonkey or Canva if you need help making them look good!
How to Make Old Blog Content More Engaging
Keep Your Content Relevant and Evergreen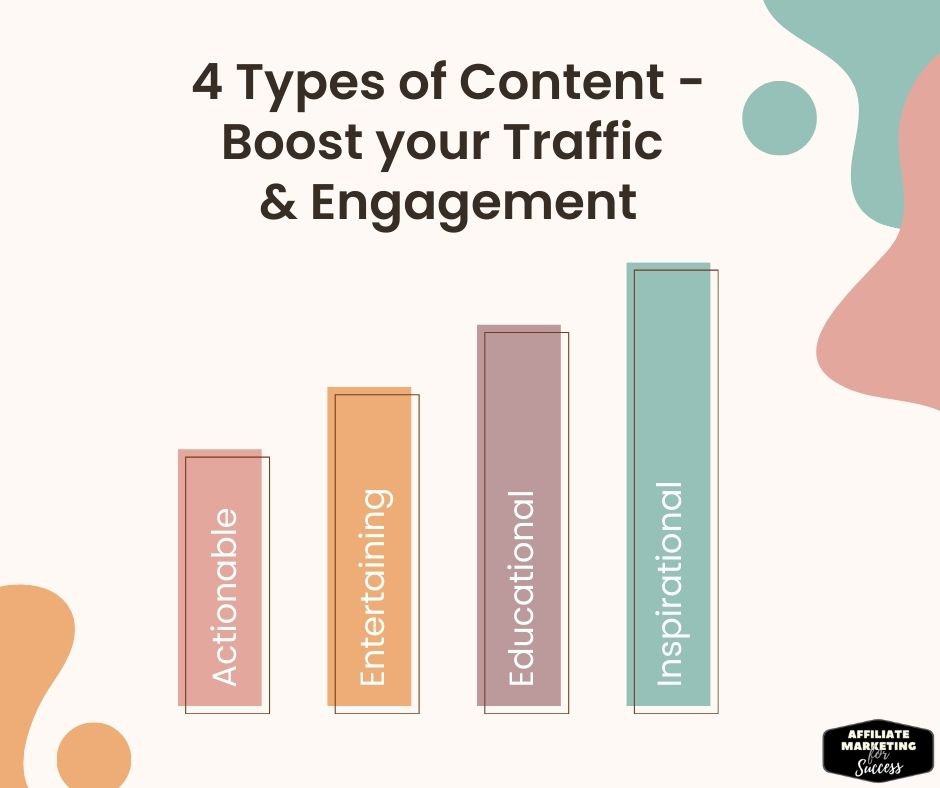 Regularly updating your old blog content helps maintain relevancy and transform it into evergreen content. Evergreen posts are the types of content that remain useful and relevant for a long time. Updating old content on your website can help improve your search engine optimization (SEO) and increase web traffic.
A content audit is a step-by-step evaluation of your online material in which you examine existing content for accuracy, relevancy, and effectiveness.
Update your content regularly to ensure it remains relevant and accurate.
Improve User Experience and Authority
Updating your old content can help improve the user experience because visitors want relevant, informative material that meets their needs. This builds authority by establishing you as a credible resource for valuable information.
Your blog posts must be titled and coded correctly to improve your search engine rankings. This will make them more accessible for people to find and more engaging to read.
Boost Your Search Engine Rankings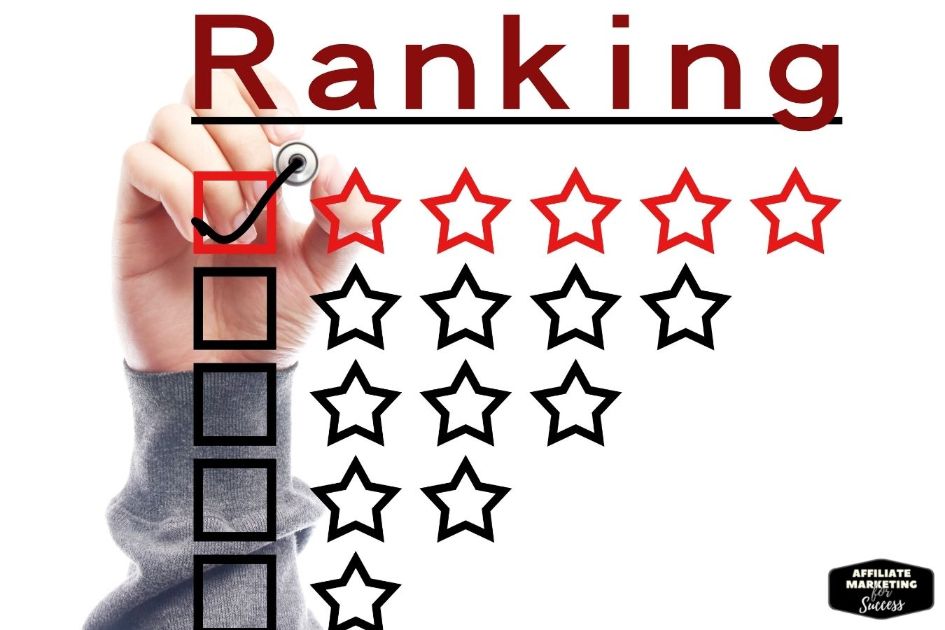 Google constantly updates its search engine to provide users with the most relevant search results.
When you update your outdated blog content, you're increasing your chances of being recognized by search engines as a valuable and relevant source of information.
Use tools like Google Analytics and Google Search Console to analyze the performance of your content, identify profitable keywords, and track your keyword rankings. Incorporate these keywords naturally into your content to avoid keyword stuffing, ensuring that your focus remains on providing value to your readers.
Increase Organic Traffic and Conversion Rates
Updating your old content improves your search engine rankings and drives more organic traffic to your website. Adding new information, addressing user queries, and optimizing your content for relevant keywords will attract more visitors and boost your click-through rates.
A well-updated blog post also has a higher chance of converting visitors into customers or subscribers, providing them with an excellent user experience and valuable information.
Enhance Your Content Marketing Strategy
To be an effective content marketer, you must regularly publish and update your old content. Creating a calendar of posts will help make sure that your blog is always filled with helpful information.
Updating your old blog content is essential for boosting your SEO, authority, user experience, and overall content marketing strategy. So take some time to review the areas of your existing posts that need improvement—and then rewrite or revamp those pieces so they're more engaging for readers.
Keep Your Content Accessible and Shareable
If you update your old blog posts, they remain accessible and shareable. Add features like image alt tags (for blind users) and clear formatting so people can easily read your content.
Add social sharing buttons, email subscription forms, and calls to action to encourage readers to share your content, join your email list, or explore other resources on your website. If you promote affiliate products or services, ensure your affiliate and outbound links are up-to-date and relevant to your audience.
Monitor Your Blog's Performance and Adjust Accordingly
Continuously monitoring your blog's performance and adjusting your content strategy is vital for long-term success. Search Google's Search Console for the posts receiving the most search traffic and update them regularly to maintain performance.
Study low-competition keywords and search queries that can help you improve your content's ranking on SERPs, then create top-ranking articles—ultimate guides or step-by-step approaches.
Optimize Your Content for Mobile Devices and Loading Speed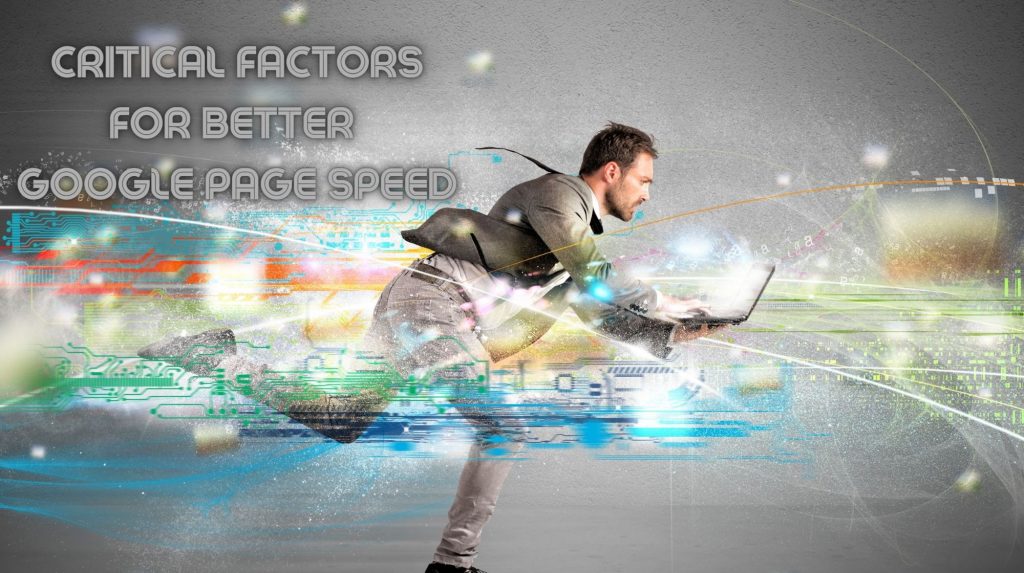 Since mobile devices are increasingly how people access the web, your blog posts and website must easily read on all kinds of screens—whether the user is on a desktop or iPhone.
Use plugins to optimize images, improve page speed and enhance the overall performance of your website. These optimizations can impact conversion rates and help you achieve business objectives.
How to Re-Promote Old Blog Content
The first step in re-promoting old blog content is to share it on social media. You can do this by repurposing the content for other platforms and leveraging email marketing.
For example, if you have an article shared or linked to a lot on social media, consider turning it into a video you can post on YouTube or Vimeo (or both). You could also turn your blog posts into podcasts or slideshows–even though these formats may not be as popular as they once were, there are still people who enjoy them!
If you have an email list of people who subscribe because they want updates from you but don't necessarily visit your website every day (or even every week), send them links to old posts that might interest them based on their interests and behavior patterns over time.
How to Measure the Success of Updating Old Blog Content
There are several ways to measure the success of updating old blog content. One way is by tracking website traffic and measuring bounce, ra is the percentage of visitors who leave your site immediately after arriving. You can also monitor engagement by looking at how many people comment on or share your posts and how long they stay on each page.
The Benefits of Updating Old Blog Content
The benefits of updating old blog content are numerous. For starters, it can improve the user experience of your website. When edit date an article with new information or better formatting makes the page more engaging and easy to navigate. This will help increase traffic from search engines like Google as well.
A second benefit is that updating old blog posts will also boost SEO (search engine optimization). If you're correctly using keywords in your title tags and meta descriptions, then updating those same articles will help improve their rankings on search engines like Google!
FAQs
Conclusion
In conclusion, you are updating old blog content is essential for several reasons. First and foremost, it helps you keep your readers engaged with your site by providing them with new information about topics they're interested in. Additionally, by updating old blog posts, you showcase your expertise on a particular topic by adding details or examples that weren't available when the post was first written. Finally, updating old blog posts will boost search engine ranking because Google likes fresh content!
So there you have it: updating old blog content is worth doing because suitable for good both readers and search engines alike!
References
Moz
Search Engine Journal
Yoast
Copyblogger
Smart Blogger
I'm Alexios Papaioannou, a word wizard, and affiliate marketing ninja with a decade of experience crafting killer blog posts that captivate and convert. Specializing in affiliate marketing, content writing, analytics, and social media. My secret weapon is a love of running that boosts my creativity and energy. Let's create epic content together!