Making Money with Affiliate Marketing: A Comprehensive Guide
Want to know how to make money with affiliate marketing? Here's how you can make a passive income stream from promoting others' products.
Affiliate marketing has exploded over the past few years. It's become incredibly popular because it's so simple to get started. All you have to do is sign up for an affiliate program, find products to promote, and then share a link to those products on social media.
But how does it really work? In this article, I'll explain the secret to making money with affiliate marketing and give you tips to help you make more sales.
I'm going to teach you everything you need to know to start making money online as an affiliate marketer.
The Key Steps to Earning as an Affiliate Marketer
| Step | Description |
| --- | --- |
| 1. Choose a niche | Pick a specific niche that you're passionate about and knowledgeable in. This will help you create content that attracts the right audience. |
| 2. Find affiliate programs | Search for affiliate programs related to your niche that offer decent commissions. Make sure to read reviews before joining a program. |
| 3. Create valuable content | Build trust by consistently publishing high-quality, useful content like blog posts, videos, etc. Optimize content for SEO. |
| 4. Promote affiliate links | Share your affiliate links in your content and on social media. Make sure to disclose your affiliate relationship. |
| 5. Build an email list | Collect email addresses and build a subscriber list to market to. Email marketing converts better than most strategies. |
| 6. Track and analyze data | Use affiliate software to track your links and analyze data on your traffic sources, conversions, etc. Tweak your strategy based on insights. |
What Is Affiliate Marketing?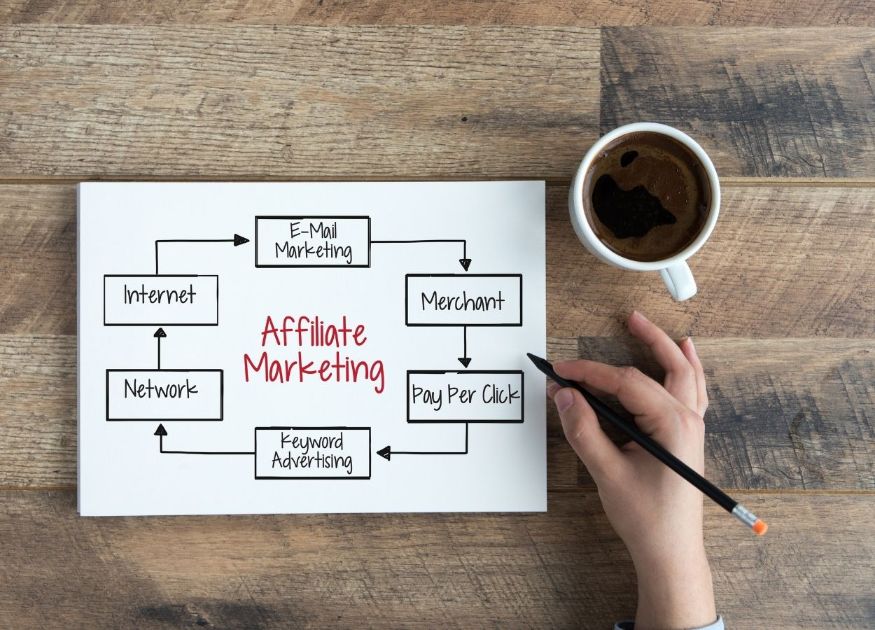 Affiliate marketing is when an affiliate (or publisher) promotes another company's products by directing visitors to them via text links. As long as these publishers drive traffic, they receive commissions for each sale made.
Affiliate marketing is a great way to make money online because it allows you to tap into a huge market. However, there is a catch. The more popular a product becomes, the harder it is to earn commissions.
It takes time to generate quality traffic and build relationships with influencers. Once you do, though, you can expect to find yourself earning large sums of money every month.
Affiliates can promote any kind of product, including digital goods such as ebooks, software, apps, music, videos, and games. They also have the ability to promote physical items too. Some affiliates even promote services such as web hosting or office space.
The most common form of affiliate marketing is PPC advertising. In this type of promotion, advertisers pay to appear alongside a particular website or within its search results.
There are two main types of PPC: Pay per Click (PPC) and Cost per Acquisition (CPA).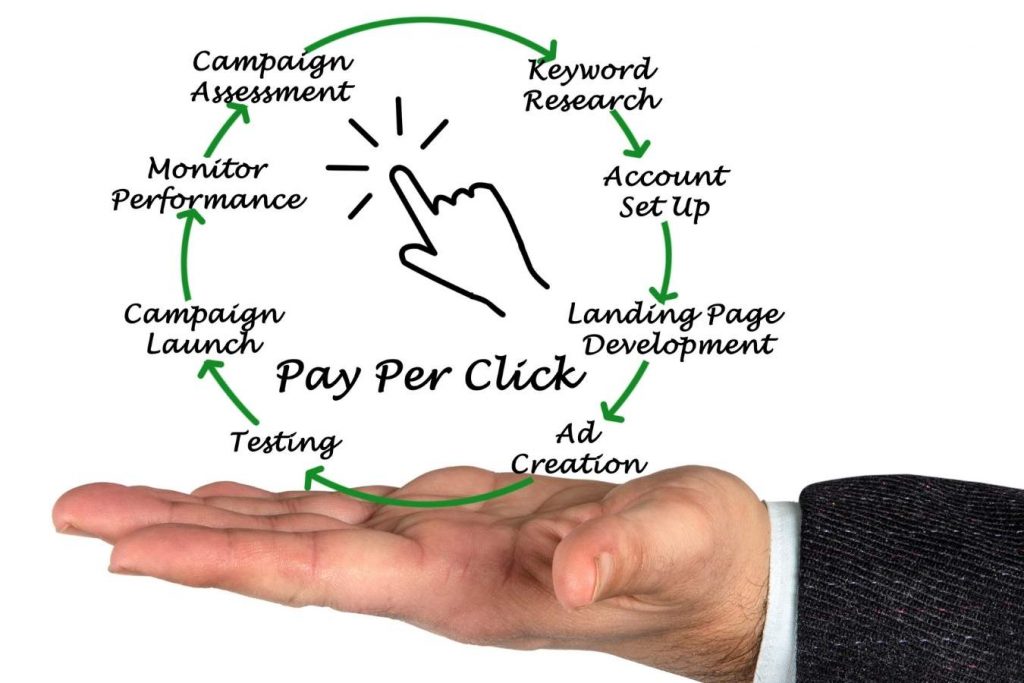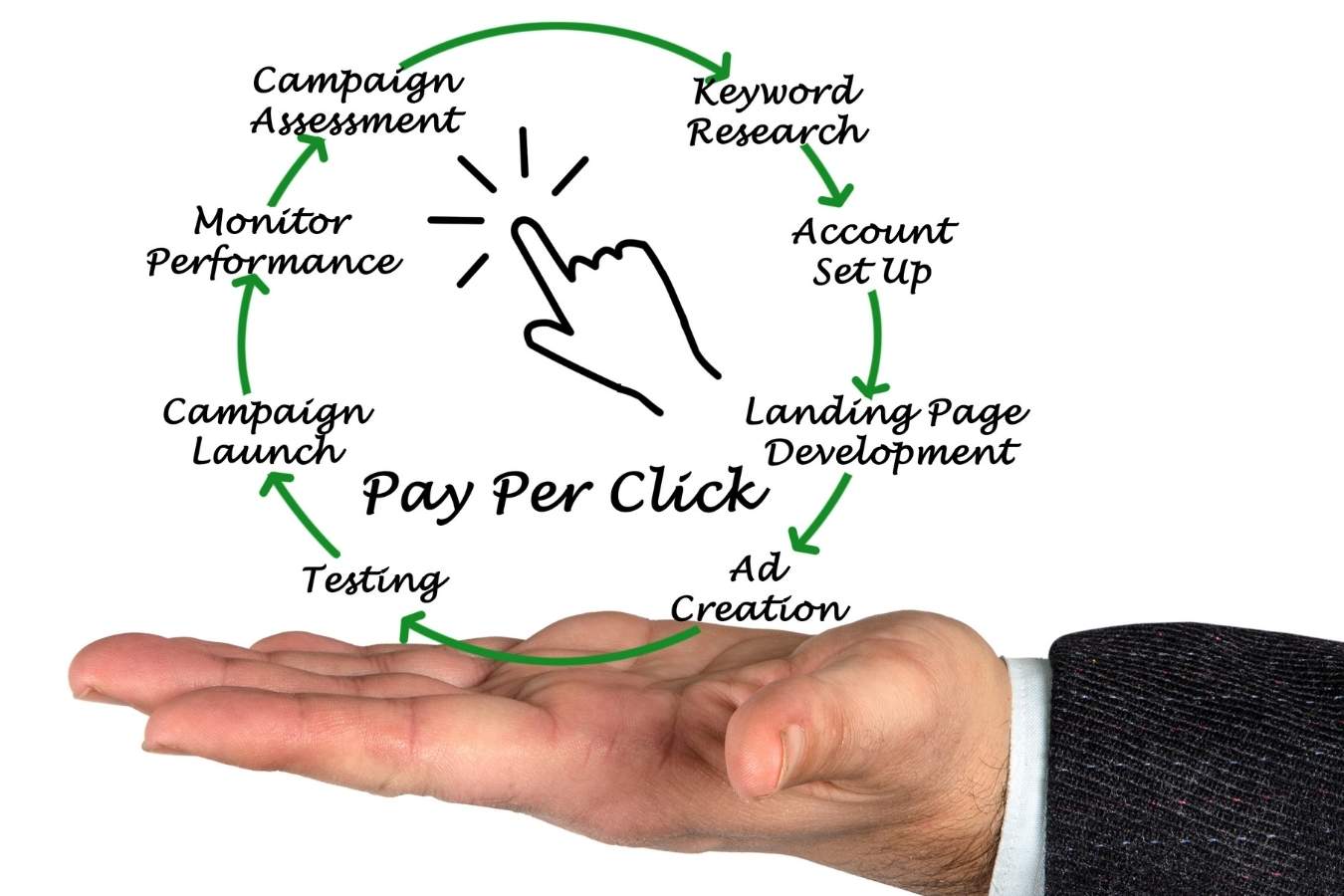 In CPA, advertisers pay a fixed fee for every lead generated. For example, a car dealer might pay $50 for every lead that results in a sale.
In PPC, advertisers pay only when a visitor clicks on their ad. A search engine website might charge between 5 cents and 10 cents per click.
The third option is called co-branded marketing. Here, affiliates agree to feature a brand alongside their own link. This provides extra benefits to both parties involved.
For example, a fashion store could partner with a social media account. The store would provide branded content while the account gets exposure.
The last type of affiliate marketing is known as referral marketing. It involves sharing a link to a page where people can sign up for a service. When visitors buy, you get rewarded.
This method works best for websites that offer subscriptions. You can also opt to refer friends directly through email.
Types of Affiliate Marketing
As an affiliate marketer, you'll often find yourself working with products that aren't really yours. This means that you may have to share credit for the success of those products.
Affiliate marketing isn't right for everyone. Some affiliates won't make much money, while others will earn millions. But there are a few things that all successful affiliates do well. And if you can master them, you'll achieve financial freedom.
The first step towards becoming an affiliate marketer is choosing a product that you'd enjoy promoting. If you choose a product that doesn't interest you, you might lose motivation.
Make sure that you can promote the product effectively. For example, if you can't explain why someone would buy the product, you shouldn't become an affiliate.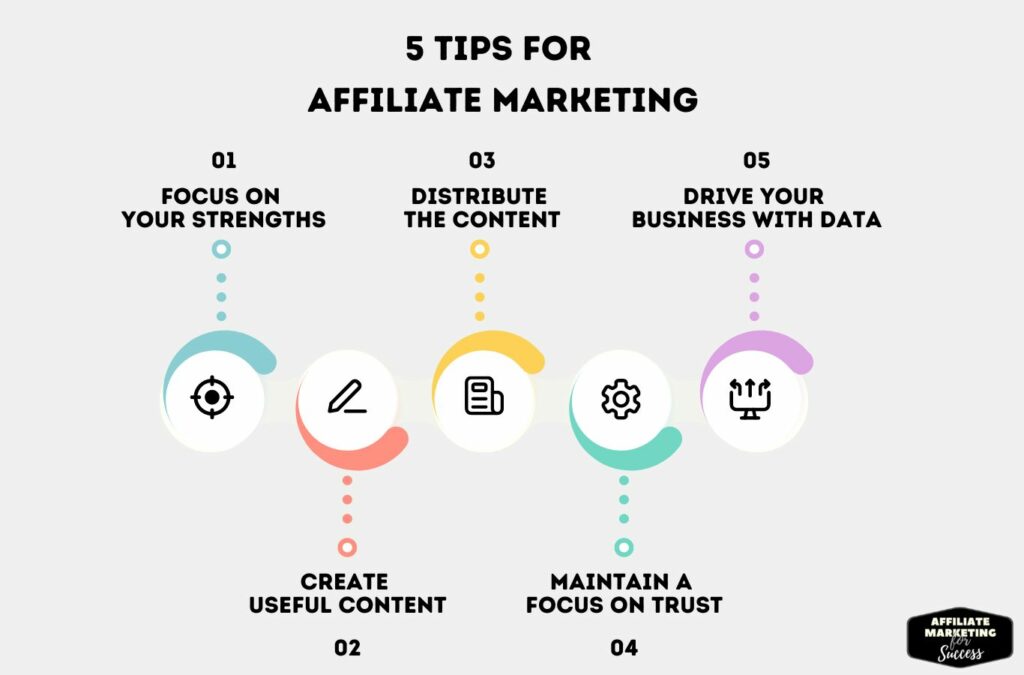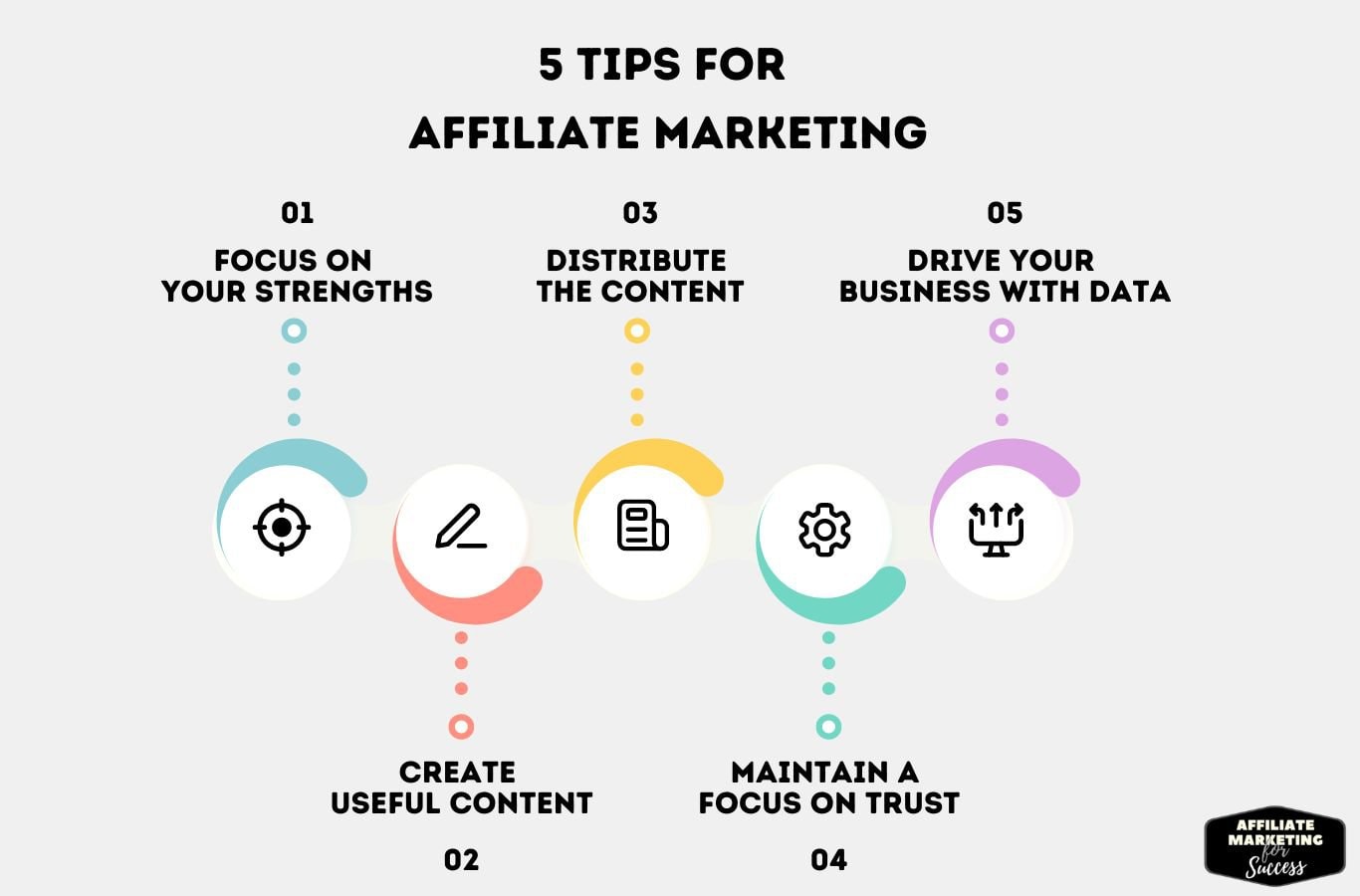 You also need to be aware of any limitations associated with the product. For instance, if the product is too expensive, you won't be able to generate large amounts of revenue.
Before you sign up for an affiliate program, you need to determine how much you can spend on advertising each month. Then, you need to decide whether you're willing to invest more time or more money into earning commissions.
After you've decided which affiliate programs you want to join, contact the company and ask if you can advertise its products. You don't necessarily need to pay them. You just need to agree to give them a small percentage of every sale you make.
Once you're registered with an affiliate network, you'll have to fill out a profile describing what kind of products you want to promote. Don't lie. Be honest about what you want to accomplish.
Your profile should also include information such as your email address, phone number, and website URL. When people see these details, they know that they can trust you.
An affiliate's job is to drive traffic to a web page. In most cases, this means creating blogs or websites that contain ads. The advertiser pays the affiliate when someone clicks on the ad.
To attract visitors, create unique content. Make sure that the articles you post are useful and interesting. Avoid making posts that look like sales pitches.
In addition to regular posting, you can also use social media sites to promote your business. Join Facebook groups related to your niche.
The Pros of Affiliate Marketing
Affiliates are a great way for online businesses to make money from their blogs. This is because affiliate marketing doesn't require much time or effort. All an affiliate really needs to do is set up a blog and promote the products and services of others.
You may also need to create a website, which is where most affiliates spend most of their time. But once you've done that, the rest is easy. Once visitors come to your site, they buy whatever you're promoting, and you make a commission.
The best part is that you can set up affiliate links automatically without having to worry about whether the product sells well or not. It's almost like you're making money while you sleep.
There are two main benefits to becoming an affiliate. First, it gives you a steady source of income. And second, it allows you to earn commissions even when you're not actively working.
That means you could be relaxing on vacation and still make money. If you're interested in earning more, read ahead.
What You Need to Start Affiliate Marketing
When it comes to affiliate marketing, there are two main aspects involved:
The product or service itself. This includes its features, benefits, price, and how much money it generates for you. How do you promote it? This is where the magic happens. It is here that you will learn how to get traffic, get conversions, and ultimately make money.
Now, let's look at each of these separately.
product or service.
You may already know what you want to sell. In fact, even if you do not know exactly what you want to sell, the time to find out is now.
Start by thinking about what you have learned about yourself over the years. What makes you happy? What problems do you face? How can you solve them?
There might be hundreds of ideas, but only one is right. That means you have to pick the best one.
Think about why you want to become an affiliate marketer. Do you want to earn an extra income? Or maybe you are passionate about a particular niche. Maybe you want to help businesses grow by introducing them to a wider audience. Whatever your reason, you should really focus on creating something that solves a problem for someone.
What Is Your Solution?
Once you've decided on a product or service, you need to decide what it actually is.
This is because products come in all shapes and sizes. Some are tangible (like books), while others are intangible (like ideas).
How to Make Money With Affiliate Marketing
One of the most common questions we receive is how to make money with affiliate marketing.
There are literally hundreds of ways to make money online, but choosing the right way for you means knowing yourself well. What do you enjoy? Do you prefer working alone or with others? Are you more creative when left to your own devices, or do you thrive when given direction?
You'll also need to consider your experience level. If you've been a professional writer for years, you may feel confident writing ad copy for products you already know about. On the other hand, if you haven't written an advertising copy before, it could require a lot of trial and error.
Finally, you'll need to decide whether you want to focus on building passive income or active income. Passive income streams tend to generate more stable cash flow, but they typically yield lower returns. Active income streams often produce higher returns, but they're also much more risky. For example, starting an e-commerce store requires a large investment of time and resources. Once you open your site to the public, there's little room for error. A single bad review can cause thousands of dollars in lost revenue.
The best approach is to find a product or service that you genuinely love and that aligns with your interests. Then, figure out what skills you have that would be useful for someone else.
For instance, if you're passionate about cooking and really good at it, why not create a blog that teaches people how to cook? Or perhaps you'd rather help people lose weight than write diet tips. The point is that you don't have to work with every skill you possess.
Make Money With Affiliate Marketing by Creating Content That Generates Affiliate Revenue.
You do not need to look for the right affiliate program. There are hundreds of affiliate programs out there that pay affiliates.
Affiliate marketing is an online advertising model in which publishers (affiliates) promote each other's products and services on their respective websites.
The most popular forms of affiliate marketing are contextual and pay-per-click, where advertisers (the publisher) display ads based on the pages visitors click.
There are two main types of affiliate marketing: performance-based and cost-per-action. In performance-based marketing, publishers receive a commission for referring traffic to product provider websites. Cost per action (CPA) marketing pays publishers when consumers purchase products or services directly from advertiser websites.
Here are three ways to make money with affiliate marketing:
1. Create a website promoting affiliate offers.
Then find relevant products and services related to your website and create content that promotes them. For example, let's say you run a weight loss website.
You could review diet supplements or books related to healthy living. Then you can include links to appropriate affiliate programs.
2. Become an affiliate seller.
Find companies selling products or services you feel are worth recommending.
For example, if you've used a particular software application, you might consider becoming an affiliate of its developer's company. 3.Build relationships with other marketers.
Join groups such as Facebook and LinkedIn, and discuss topics related to internet marketing.
It's also important to join groups that focus specifically on affiliate marketing and network with people who share similar interests.
Make Money With Affiliate Marketing by Promoting Your Affiliate Products in the Content
When it comes to affiliate marketing, there's really nothing more important than content. If it's done right, it can be a goldmine for affiliate marketers, but when it's poorly written, it's just another link on an otherwise empty page.
It's the quality of the content that matters most. So the best way to get started is to create content that is relevant, informative, and compelling, which is why we've created a list of our favorites here.
What makes these posts so great? What makes them click-worthy?
Well, it's actually very simple. We've found that the most effective type of content is the type that lets you tell a story and show how you solved a problem. And it doesn't even have to be related to affiliate marketing.
The secret is to find stories that are relatable and shareable. Stories that make people laugh, or cry, or feel proud. Because when you do that, you're creating content that people love sharing with friends and family. And that means more traffic. More clicks, more money.
If you want your readers to share your content, you need to give them something to connect with. Something worth talking about Something that gives them a reason to share it with their friends and family.
There's a lot of content out there that isn't worth reading because it doesn't teach anyone anything new. Or it's not relevant to what people care about. But there's also a lot of excellent content out there. It teaches people something new, solves problems, or helps people grow. And it touches people's hearts. That's what sets apart the good stuff from the rest.
Don't worry though; we've already written all the articles you'll ever need to know about affiliate marketing. And we've put together a massive library of resources to help you learn everything else.
Make Money With Affiliate Marketing by Turning Your Visitors Into Affiliate Customers.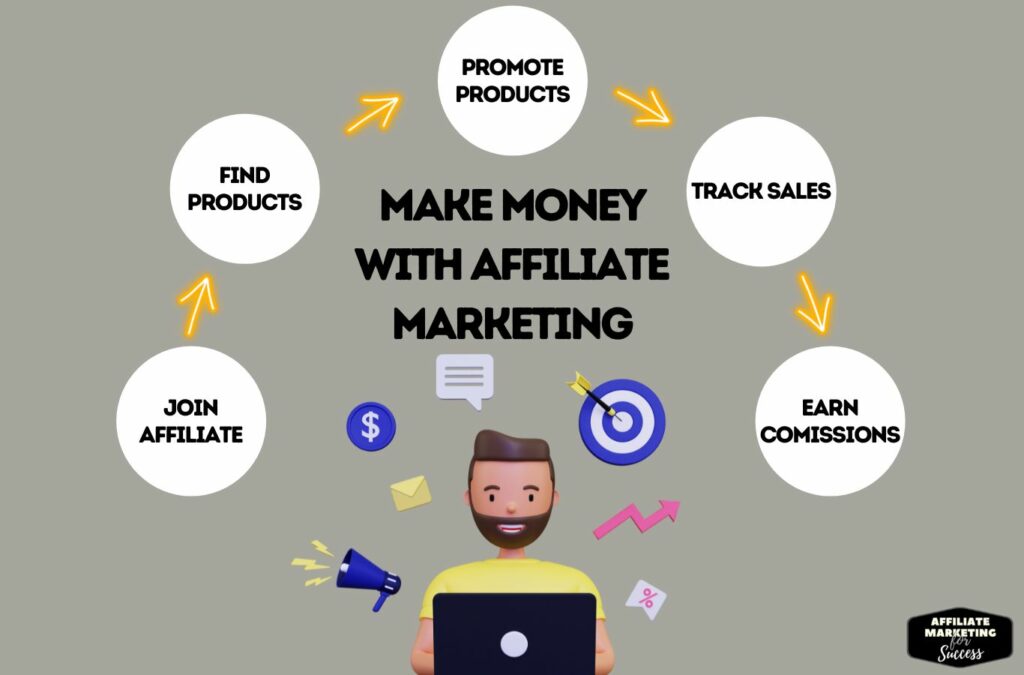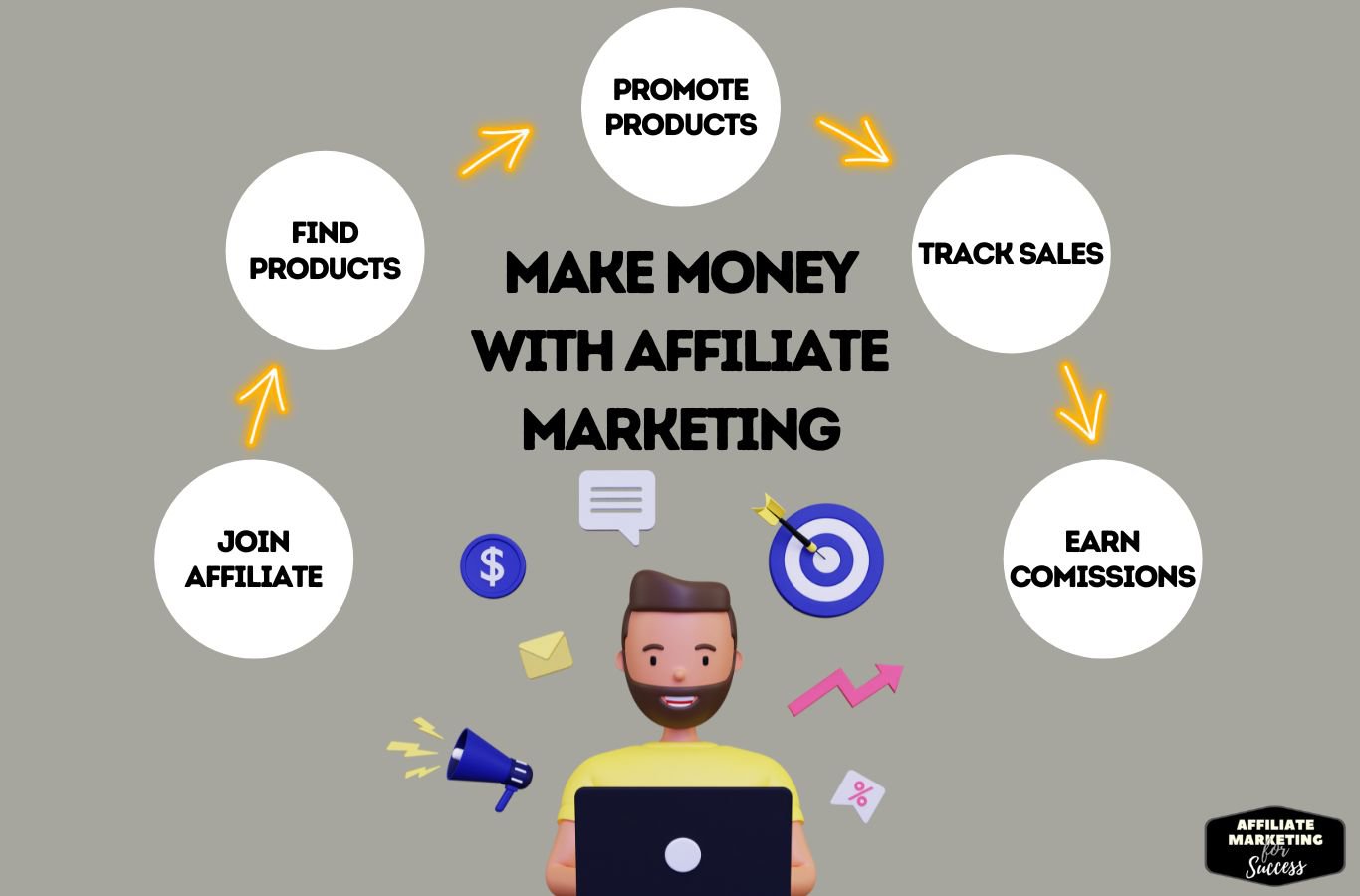 Affiliate marketing is an excellent way for anyone to make money online. This type of affiliate marketing allows you to earn money without having any kind of inventory. All you have to do is simply promote someone else's product and you will receive a commission for each sale you generate.
You can create your own website and choose whichever products you wish to promote. You can even promote multiple items at once and still keep track of them all.
The best affiliate programs are ones where you can easily find the products you want to promote. If you can find a product that sells well and generates consistent commissions, then there really isn't much more to it.
There are two types of affiliate programs:
pay per click (PPC) and cost per action (CPA).
PPC refers to advertising programs where advertisers pay a fee whenever someone clicks on their ads.
CPA refers to those programs where affiliates are paid when users complete a transaction, such as signing up for a newsletter or purchasing a product.
In order to succeed in affiliate marketing, you will have to learn how to navigate the internet effectively. There are literally hundreds of websites out there, and it can often be difficult to tell which ones provide quality information.
Once you have found a quality site that offers relevant information, you may start promoting their affiliate program. To begin with, you will probably need to join an affiliate network. These networks connect marketers with merchants, allowing the former to refer customers to the latter. Once you sign up with an affiliate network, you will be able to set up your account and select products to market.
After selecting your affiliate program, you will usually be presented with a list of merchants that have joined the network. By joining these merchant programs, they agree to give a percentage of sales back to the affiliate networks.
As mentioned earlier, most affiliate programs reward their affiliates based on the number of purchases generated. For example, some affiliate programs will pay you $5 for every person who signs up for a particular service.
This means that you can either increase the amount of traffic you send to a merchant's website or you can simply advertise on other sites to drive traffic to the merchant's site. In either case, the goal is to help people buy the things they are interested in.
It is important to note that not all affiliate programs are created equal. Some programs require large amounts of traffic before paying out, while others pay out almost immediately after generating a sale.
The key thing to look for when choosing an affiliate program is whether or not it pays out quickly.
Conclusion
In conclusion, affiliate marketing is a great way to earn money online without any upfront costs. All you have to do is sign up for an account with an affiliate program, find products you like, promote them, and collect commissions when people buy through your link. And if you're looking to build a brand, affiliate marketing can also be a great way to generate traffic to your website. Best of all, you don't even have to worry about setting up your own product!
FAQ about Making Money with Affiliate Marketing
I'm Alexios Papaioannou, a word wizard, and affiliate marketing ninja with a decade of experience crafting killer blog posts that captivate and convert. Specializing in affiliate marketing, content writing, analytics, and social media. My secret weapon is a love of running that boosts my creativity and energy. Let's create epic content together!