Struggling With WordPress? These Top Tips Can Help!
Are you struggling with WordPress? Get answers to your FAQs and solve your WordPress issues with our expert tips and solutions. Start optimizing your site today.
WordPress is the most popular blogging platform in the world, and for a good reason. It's user-friendly and has a lot of great features. However, WordPress itself is large and complex. This is where WordPress maintenance and support services can help.
WordPress is an incredibly easy-to-use content management system that can take the headaches from running your online business. But many inexperienced users are still struggling with it and looking for a way to run their business without the hassles of learning to code. Here are some tips that can solve common issues.
WordPress offers so much that it can become overwhelming at times. Most of us in the process of creating a website have been struggling with WordPress.
What is WordPress?
WordPress is a free and open-source platform similar to blogging programs such as Blogger or Movable Type. 
Matt Mullenweg founded WordPress in 2003. As all things website-related, WordPress is coded in a hypertext markup language – or just HTML. It's built using PHP, another scripting language that allows users to develop more advanced websites with dynamic content. (The links and images on a webpage are constantly being updated.) 
XML also has a part to play in the needed structure of the program as it provides the ability to edit posts whenever users feel like it (thanks to version control) and also staves off any major formatting issues from occurring while allowing people to maintain an open dialogue about each post with their followers/commenters. 
What makes WordPress so unique?
WordPress is unique because it's 100% open source. This means the code is publicly available; anyone can access, edit, or enhance it however they like without restrictions.
It also means that you know exactly what you're getting: a completely free and non-commercial piece of software written entirely for users like you and me.
WordPress is also special because it's free to download, install, update, and use. This means that anyone can set up a site without paying for expensive software or the services of an expert.
WordPress has massive potential for developers – it's continually being extended by thousands of coders worldwide with new themes and plugins. WordPress is a work in progress, and developers are constantly improving it, piece by piece.
Anyone can create a website with WordPress – regardless of their technical skill level. The platform has many features, such as publishing posts and pages online, tracking your readers across multiple social networks (Google Analytics), adding multimedia content (photos, videos), and managing pages.
However, there are still many possibilities beyond those included features. Many plugins are available that add new functionality, such as displaying your latest tweets on your homepage or creating a contact form. If you want, you can create an online store with WordPress, and shipping rates are automatically calculated–WordPress covers you.
Struggling with WordPress
As someone who has helped numerous friends and family members set up their websites or blogs, I know firsthand how much work goes into building a successful online platform. Regarding WordPress, it's essential to understand the drawbacks before jumping in.
Consider Your End Goals and Commitment
Before building a website, you must be clear on your end goals and how much time and money you will commit to achieving them. This is especially important when deciding between blog platforms and business sites.
Shortcomings of WordPress
While WordPress is a popular platform, it has some notable shortcomings you should know before choosing it for your site.
Slow Development Cycles
WordPress is open-source, meaning anyone can develop plugins and themes. However, this can lead to slow development cycles, and the platform is often a few steps behind other options. Updates are released less frequently, about 1-2 times yearly, to ensure every detail is fine-tuned, and the code's integrity is maintained.
Not Designed for SEO
WordPress was originally designed for blogging and writing, not higher-ranking websites. While SEO plugins are available, they won't always do the trick. Companies that do SEO well typically don't use WordPress as their base software.
Lack of Integration
WordPress struggles with integrating eCommerce and other platforms that business owners take for granted, such as payment gateway integrations. As a result, you'll often be playing catch-up regarding these types of things.
Unstable
WordPress is continually updated, leaving your site open to security leaks if you don't keep up with updates. This is especially true if you're not savvy with website development.
Benefits of WordPress
Blogging/writing platform
WordPress was created for blogging, with a distribution system (directories, etc.) that made it easy for bloggers to distribute and monetize their work in their new era. If you're looking to start a personal blog or a website for your business, then WordPress should be at the top of your list.
Community support network
Community support is one of the best things about using WordPress because their community is massive and well-rounded – providing answers and solutions for almost all issues with creating and maintaining a WordPress site.
Updates are free
This is a bonus to using WordPress (that other platforms don't offer). Any time there is an update, it will be sent directly to your computer, and you can download it for free without being charged any fees or subscription costs – this is very appealing from both the personal user and business owner standpoint.
How to Get the Most of WordPress?
If you're thinking about using WordPress, then here are some things to keep in mind:
1. Know what you need the site for and who it will serve.
If you want to create a blog or essential website, then go right ahead and use WordPress. Still, if you're looking at something more substantial such as an eCommerce store or even a business site, you'll have to modify the platform to ensure it can handle all your needs.
2. Keep in mind that WordPress is not designed for SEO
So it won't be updated often to fall in line with SEO trends or best practices – if this is a concern, you should stick with other platforms.
3. Take advantage of the community support and learn as much as you can
It will behoove you to constantly learn how WordPress works, what plugins work for your project, and which ones don't. This may be a small detail, but if your goal is to build a long-term website on this platform, then you need to take the time to do your research. Buying a domain and setting up hosting isn't enough; it's about knowing how to use WordPress effectively (which may mean tweaking layouts, themes, etc.).
4. Use a reliable host such as Cloudways or Siteground.
These companies are highly regarded for their top-tier hosting packages and willingness to support you through your customization process. If you want a worry-free experience, stick with these two companies – they won't disappoint you.
Cloudways has become a popular hosting provider for managed WordPress hosting. Check out why Cloudways is a great hosting provider for those looking to get started with managed WordPress hosting.
Cloudways – The Ultimate Managed Cloud Hosting
Experience the power of cloud hosting with Cloudways!
We earn a commission if you make a purchase, at no additional cost to you.
SiteGround is a great hosting provider for WordPress because they host websites built on the platform itself. They provide reliability, customer service, and support whenever you need it (unlike other hosting providers).
5. Choose a unique design
Think about the impression you want to make and how a unique design can help you achieve this. Using one of your theme's many pre-designed WordPress templates can be very tempting. However, if you're starting an online business that will take off, don't try following in the footsteps of your competitors who have successfully driven their niche forward through strategic customization. The last thing startup entrepreneurs want is to come across as someone else's doppelganger!
6. Optimize your links
Clean up long post titles in the permalink. For example, "Ten Ways for Smart Parents to Tame Their Kids" would appear as a long, long URL. You can shorten that permalink to " parenting-tips-unruly-kids" based on SEO keywords.
Use SEO-optimized affiliate links throughout your website or blog. These will optimize your search engine ranking and potentially increase the money you make from publishing ads on your site (through pay-per-click services such as Google Adsense, for example).
7. Be familiar with WordPress options and tools
Become familiar with the options and tools available to use with WordPress. For example, clicking the "kitchen sink" button gets you many formatting and importing options to distinguish your site. Use this for many of your formatting options. Use these various features to customize your homepage's style to fit the tone of your company's mission and vision.
8. Be patient!
This is the most crucial step – sometimes things go wrong, and things won't work out exactly as planned (because this is a fast-moving platform). Accept that you'll have to work through these issues and be persistent with your solution – you won't be able to get anything accomplished in life if you give up on something the first time it doesn't go according to plan.
Learn everything about WordPress
Ensure you learn everything you can about WordPress before even installing WordPress. Learn about search engine optimization, creating effective content, and how WordPress can best be used to your advantage.
Sometimes, you may believe none of your changes were saved. This is usually not the case clear the web browser cache to resolve this issue. Your changes will likely appear if you press the Shift key while refreshing the browser.
You must specify if you want your post to show up in the order released. Change the date if you want to reposition the blog posts.
Are there a large number of commenting people on your posts? If that's the case, it can be hard to weed through all of these comments. However, several plugins can do it for you. This will improve your blog's navigation and give it a more organized look.
Ensure your greeting is engaging on the top of your WordPress site. This will make your overall site look more personal when relating to the visitor. This makes your site seem more inviting.
Expert Tips About WordPress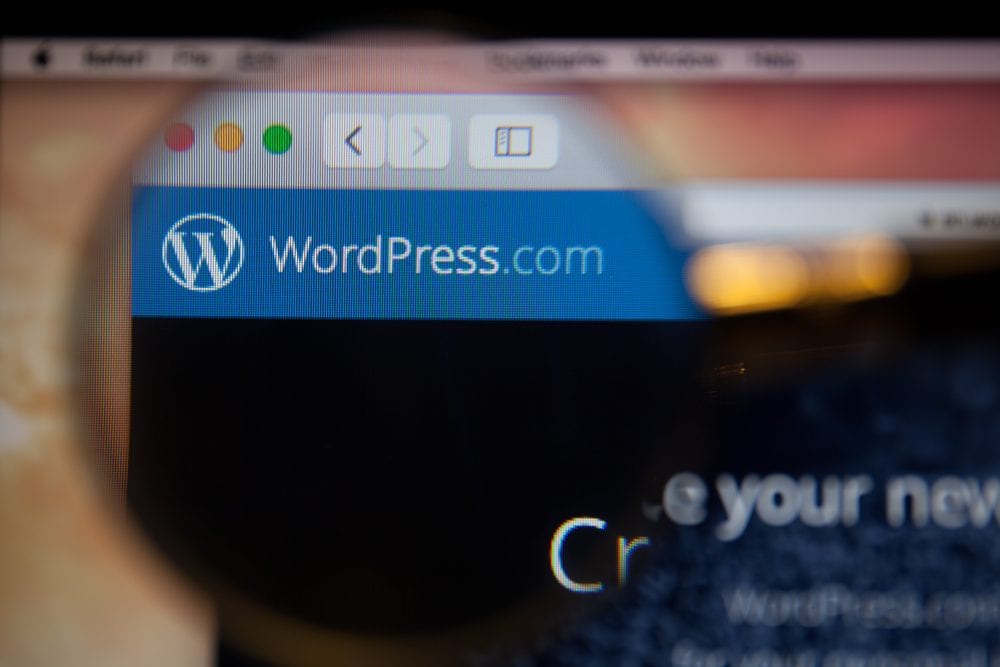 Use targeting titles and descriptions that are self-explanatory. These details are often seen first and form the initial impressions of your readers. Various great software WordPress SEO plugins will help you rank higher and attract more visitors.
Make sure that your library of media is properly organized. Uploading random images to the library is tempting and easy. However, that turns to messy in no time. Create folders and place each image in a suitable one.
Make sure plugins are updated. These are excellent tools that will make your internet site much more effective. They will require to get updated just like conventional software.
Just use the WordPress plugins that you need. Plugins can include a new feature to your website, yet each added one-up your website's load time. A slower site might adversely impact your internet search engine positions. Sluggish websites do not possibly place in the internet search engine compared to sites optimized for performance.
Some plugins are worth your time. Think about what is the cost-effectiveness of the time it would save before evaluating the price. This keeps those changes from potentially damaging your site. Keep in mind that you cannot do everything on your own.
Think about updating WordPress; the current plugins you have must be compatible. Some crucial widgets and plugins could stop working if you do not wait.
Solid Advice For Improving Your WordPress Skills
Back up your website often. This must be done on a regular process for you. There are lots of plugins available for backing up your site. Xcloner is an excellent plugin created simply for this. Back your site up with whatever you're most comfortable with; do it in numerous locations. Losing every part of your blog would be unfortunate.
Attach your messages through linking plugins to ensure that site visitors read your content. These plugins will undoubtedly allow you to include listings between three and 5 links underneath the bottom of your tag's significance to each blog post.
You can schedule your posts using WordPress. This way, you'll be sure that new content will be posted at precise times. You can easily do this using the Publish command on your Edit screen. It is preferable to input the military time and the days, months, and years you want your post published. Check the "Schedule For" and then hit "Schedule."
Is it hard to stick to a schedule when it comes to when consistently staying on your posting schedule? You can pre-schedule your article in advance and post it when you choose. This can help you get it taken care of things in advance.
When you are selecting a header, don't use that drop-down menu. You can use keyboard shortcuts instead. If you like to use headers, choose your option by pressing Ctrl and a number from one to six.
Hundreds of WordPress plugins are available
There are hundreds of thousands of plugins available. Before you download any, read the user reviews. Remember that there is a plugin for almost anything you would like to do. You shouldn't use plugins with a plugin full of flaws or bugs. I prefer plugins with many downloads and high ratings. It is the safest approach.
Are you sick of the clutter you see on WordPress? Turn off some boxes that are on your pages. Click this to access a drop-down menu to enable or disable your boxes.
If you need a host for a WordPress website, select a host with tools capable of installing WordPress with a simple click. This will prevent the trouble of creating a separate database. The host will create your blog domain and associated database with just one click.
Try out different authoring tools for your blog. Are you not fond of the WordPress dashboard? Try blog authoring applications that work well with WordPress. Many tools are out there that are WordPress while providing increased efficiency. Try using a couple of them and find one that works best for you.
FAQs
Conclusion
If you're struggling with WordPress, we hope these tips help you find your feet and get the most out of WordPress.
It's not hard to manage a WordPress site – even if you're doing it from scratch – but you'll need to put in the effort to make things work the way you want them to. If this isn't appealing, perhaps using WP is unsuitable for you, and you should look into other platforms.
Create a plan before you begin building your site. Write down what you wish to accomplish with your site and what you want to convey to readers. That lets you create a website that can accommodate your needs without you don't have to add stuff later.
After reading this article, you should have a better understanding of WordPress. It can be thrilling to see how others use it yet know little about it. The ideas within this article can pave the way for your WordPress success.
References
https://torquemag.io/2022/11/wordpress-troubleshooting/
https://themeisle.com/blog/wordpress-troubleshooting-beginners-guide/
https://www.wpbeginner.com/beginners-guide/beginners-guide-to-troubleshooting-wordpress-errors-step-by-step/
https://wpdeveloper.com/best-wordpress-support-maintenance-services/
https://elementor.com/blog/troubleshooting-wordpress-errors/
https://www.wordpresssupport.co/wordpress-troubleshooting/
https://instawp.com/troubleshooting-wordpress/
I'm Alexios Papaioannou, a word wizard, and affiliate marketing ninja with a decade of experience crafting killer blog posts that captivate and convert. Specializing in affiliate marketing, content writing, analytics, and social media. My secret weapon is a love of running that boosts my creativity and energy. Let's create epic content together!