How to Grow Your Affiliate Marketing Blog
This article will help you find out how to grow your affiliate marketing blog using these tips and tricks. These will help you achieve more readers, views, and ultimately money!
Starting a new blog is exciting. But it's also scary. There are a million things up in the air. Will it make money? Will people read it? And, most importantly, will you enjoy it? You can't predict the future, but you can lay out a course of action that will help your blog reach its highest potential. Here's how to promote your new affiliate marketing blog and get off to a flying start!
As a new affiliate marketer, your focus will be marketing your own products and services. Your goal is to gain traffic to your site and profit from affiliate commissions.
Register your domain
Your first step is choosing an appropriate domain name to register.
It's a must for blogging to have your own domain name so that you can manage all the stuff related to it, like analytics and its contents (including hosting service).
Your domain name should be associated with what you are writing about. For example, if your blog is about computer gadgets, something like gadgetstools.com would be a great idea. When people visit your blog, they will know what you are talking about.
So many people start blogging without registering their own domain name and later regret how much it costs to get a new one. Don't go through that trouble! Register an available and relevant domain name now!
There are many service providers where you can register your domain name. Namecheap is cheaper and reliable.
Their service is fast too. If you need assistance regarding hosting or registering your domain name, they have agents ready to handle it for you professionally!
If you decide to go with the free service, like Blogger or WordPress.com, it would be best to use your own domain name and link the blog. This way, your blog will have its own identity instead of being a part of some bigger network without any brand recognition.
Host your blog on a reliable server
After registering your domain name, make sure that you are hosting your blog on a reliable server. Some service providers like Blogger and WordPress.com offer free hosting. Still, when it comes to reliability, customer service, and ensuring your domain name is not being used by someone else, you should never rely on their free hosting services. You will be better off if you use paid service for hosting or have your own server.
If you are on a tight budget, the best way to have your own server is to use shared hosting. It's cost-effective, and it allows one person or more than one person to host their blog in the same space/server (depending on what they pay for). Shared hosting is fast, reliable, and has great customer service.
A great solution for reliable shared hosting is SiteGround. They offer great hosting services, and their pricing is inexpensive!
If you can afford your own server, then a dedicated or virtual private server (VPS) would be the best option. It's reliable, fast and it allows for full control of your server space. This way, you won't have to share any resources with other people, and you will have full control of your space.
Cloudways is the best available solution for having your own server. It provides dedicated and VPS server services in different locations around the world. Their customer service is great too! You can contact them anytime for any assistance with your server. They provide professional hosting solutions to individuals and businesses who know what they want from their web hosting experience.
In short, having your own server is the best way to go. If you are tight on budget, then shared hosting is the next best thing.
Start a blog the right way to make sure it's successful
When you start a blog, you're building your personal brand, you're telling the world about it, and you're starting a conversation between you and your readers. When you first start a blog, it's essential to understand that it's a conversation and not a monologue. Conversations are the best form of promotion. 67% of online shoppers choose conversation over advertising, according to eMarketer. It's a conversation where you're able to impart your expertise into another's life without all the politics thrown into the mix.
Affiliate Product
Many people find it challenging to determine where to start promoting their new affiliate product. This is especially true if they have no apparent website and are unsure what content to create. You can either create a simple blog post on your affiliate product offering details and benefits or create a video that goes beyond explaining the benefits of your product to selling it. If you choose to create a video for your product, make sure it is two minutes long and produced with quality materials. Include a testimonial from someone who has purchased your product and evidence that you provide genuine value for their money.
Affiliate Link
Blog sponsors are a hot new source of traffic and income for bloggers. You're likely to get more traffic if you promote your blog with an affiliate link than promote your blog on your own. Even if you promote your blog, using an affiliate link will give it more exposure, leading to more conversions. This guide will help you pick the best affiliate marketing blog, explain how to attract new bloggers to your blog, and how to improve your blog's search engine ranking.
The internet is flooded with affiliate marketing programs that promise easy profit and big results. The problem is that most of these programs don't deliver on their promises. Your new affiliate marketing blog can succeed or fail depending on whether it uses the best tactics instead of simply pandering to your needs.
Here are a few of my blog promotion strategies:
Let's not even begin on how to use SEO! I hope you get the point and start using some of the strategies that work for you.
If you're rolling out a new blog, it's critical to get your target keyword set and rank on the first page of Google as the number one source of traffic and sales for your business. Doing so can get you the first view of your niche or, more importantly, the first customer. What I love about keyword research is that you can roll it out on the fly. Once you've identified the keywords that work for you, leave the rest of your planning up to me.
Remember, you're going to use the base keywords of your niche as the foundation for your keyword research. These are keyword phrases that are used to describe your topic in one- to three-word posts. They're going to be your landing pages as you write your posts and promote your blog via SEO niches, backlinks, and social platforms. Here's an example of exactly how to find the base keywords you need for a blog:
It's important to remember that you can prioritize the base keyword phrase in your SEO list over your alternative and complementary phrases.
Choose the right niche for your blog to attract the right kind of audience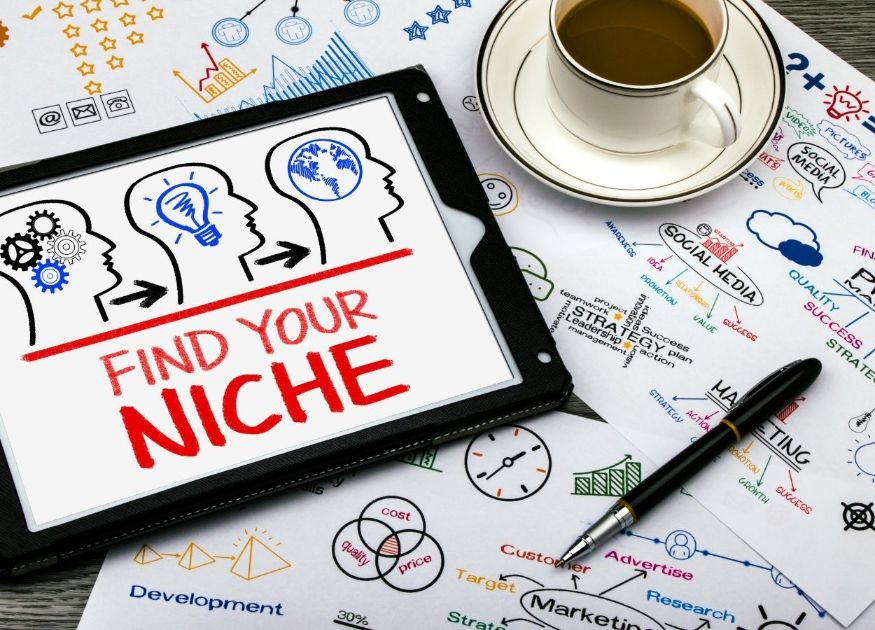 Choosing the right niche for your blog is crucial if you want to attract the right audience. If you choose a niche that people don't care about, then they won't come and read what you have to say. A blog is supposed to be about an area of interest for the author, such as politics, sports, or fashion.
As I see so much online, you should always try to write content related to your chosen niche rather than writing unrelated content. Writing about your niche requires that you really understand the subject thoroughly. If you don't understand your niche well, then you are setting yourself up for failure.
If you want to build an audience, then blogging is the best platform because of the potential to attract more readers. Blogging takes time and effort, so if you are willing to spend that time, it can have a huge impact on your online presence.
Keep in mind that using this strategy is only effective if you have an engaged and growing audience who cares about your niche. This is not an overnight success type of strategy. It will take time to build up your audience if you don't already have one.
In addition, you need to make sure that the content on your blog or website looks good and has a professional feel to it.
Depending on the niche, this question can be distilled into a few key points:
If you're blogging about a business, determine the primary audience you want to appeal to and choose topics and formats that will help reach those readers. 
If you're blogging about entertainment, discover where your readers want to engage and assess how your ideas can best be delivered through your writing and imagery. 
If you're blogging about a personal topic (advertisements, self-help, parenting, etc.), keep in mind the goals of your target readers.
Build up your social media following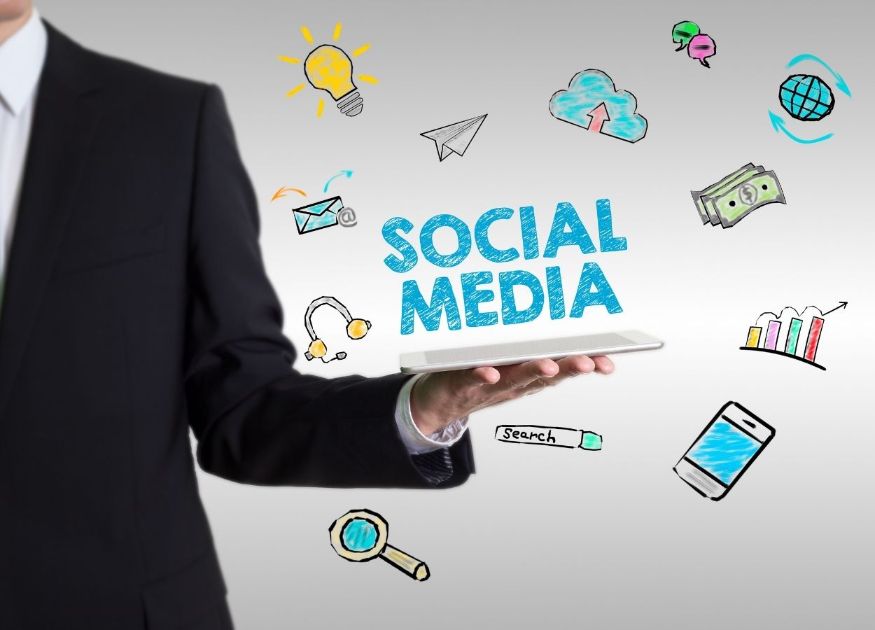 Social media is a great way to get your blog off to a good start. Social media is a great way to build a loyal following because people can engage with you regularly and become familiar with who you are and what you're about. If you have an Instagram or Facebook account, this is already happening to some extent.
But promoting your blog isn't one of those things that require dozens of social media accounts. Sure, you can start a Facebook Page or Instagram Account and try to spam some posts in there and see what happens — but you didn't invest a dime, zero dollars, or even a minuscule amount of time in those things. The whole reason you started your blog is to make a little money from it and give yourself a slight sense of purpose and accomplishment — with those goals aligned.
So, you'll start your blog on your site and post content. But before you start anything, you'll need to find a way to monetize it. Most people find that there are six different ways to earn a lot of money. That includes books, courses, coaching, affiliate marketing, and blogging services. Some people will say you can make money blogging just by being yourself. If that's the case, I didn't see anyone breaking into the blogging world using that strategy.
Social media marketing
Social media marketing can be used to promote your new affiliate marketing blog or blog promotion service. If you feel like blogging is something you could do at some point in the future, then the idea of promoting your writing online isn't too farfetched. Writing can be a passive form of activity, meaning people won't come in to read your content or create connections if they don't already know you personally. Once you gain some exposure through social media, you could begin seeing more clients or leads approach you about doing business with them.
Influencer
Social media is a powerful tool for businesses to grow their customer base and boost their image. However, many people underestimate the power of an influencer. An influencer has a large, vocal audience — like a top model or a celebrity. An influencer can help you communicate with your target audience, provide valuable feedback, and even promote your business. You don't have to be a famous fashion model to use an influencer. Like everyday bloggers, you can use an influencer for your blog if you have a close relationship with them.
Build traffic through content marketing and SEO
One of the best ways to build traffic is through content marketing. Content marketing involves creating and sharing content (such as blog posts) to drive traffic to a website. Content marketing can be very effective for businesses because it's free and can do over a long time. When you decide to start a blog, many things have to go into it. To grow your blog, you must build traffic through content marketing and SEO. Content marketing involves creating high-quality content that people will want to read.
Content is the most important aspect of growing a successful blog or website. If your content has quality, then visitors will be more likely to visit again in the future because they know that you provide value for their time.
Content marketing can greatly impact your blog and website if you use it at the right time with the right information. It's best to focus on content creation between SEO because you will be able to build traffic without spending too much money.
SEO is the process of getting your site ranked higher in search engine results. For example, if you type in "how to blog" in Google's search bar, the first few sites will show up are websites or blogs with content related to blogging. There are many ways to optimize your website for SEO, and most of them have nothing to do with boring articles on how to rank a website higher in search engines like Google.
Content marketing and SEO are a great combination for driving traffic to your website or blog. It's free, and it can grow over time if you know what you are doing in the long run. Investing time and money into content marketing is always beneficial, especially when SEO comes along with the process.
Sell products and services on your blog to generate revenue from day one
Having a blog is a great way to generate revenue from day one. You can use your blog to sell products and services and make money from advertisements and sponsored posts. The best way to make money with your blog is by selling products and services on your website. You can either start an e-commerce site or use a platform like Amazon to sell other people's products that you promote on your blog. 
Using affiliate marketing strategies is very beneficial because it allows you to build followers and become an authority in your niche without spending too much money.  You can focus on one or two products and build a loyal following that way over time.
If you choose to sell other people's products, it would be best to already have a blog with an audience. You want your readers to trust the product before they are willing to buy it. If they trust you and like your content, they are more likely to buy what you're selling because they already know that they will be getting something of value in exchange for their money.
You can also sell your own products or services on your blog, one of the easiest ways to do affiliate marketing without having too many followers. If you're selling your own product, then there's no need to worry about creating trust with your audience because they already know that what you have for sale is something that came from you.
Both methods are great, but it all depends on the content you create and how genuine your brand seems.
Conclusion
If you're reading this, I'll assume that you already have a blog up and running, and your readers are looking for more information. Try to apply the above suggestions to help you grow your Affiliate Marketing Blog and turn it into a successful business.
Ensure that you're adding content regularly on your blog and spinning up some articles in between posts. Posting frequently is important because it develops a relationship with your readers. Knowing that you care enough to write about a specific topic or idea builds trust.
Content marketing and SEO are the best ways to drive traffic to your website or blog for free over time. By focusing on building quality content and optimizing your site for search engines, you are more likely to get more sales in the future than spending a lot on paid advertising.
I'm Alexios Papaioannou, a word wizard, and affiliate marketing ninja with a decade of experience crafting killer blog posts that captivate and convert. Specializing in affiliate marketing, content writing, analytics, and social media. My secret weapon is a love of running that boosts my creativity and energy. Let's create epic content together!